The BEST Episodes of Class of Lies (2019)
Every episode ever - ranked by fan votes!
Last Updated: Jan 20, 2022
Ki Moo-Hyeok, a lawyer with a high winning rate, only cares about money. Due to a murder case at a high school which he deals with, his reputation as a lawyer hits rock bottom. To regain his good name as a lawyer, he sneaks into the high school and work as a temporary teacher. He tries to reveal a secret which the students have, and gets involved with Teacher Ha So-Hyun, a P.E. teacher who loves her students. They then face the students'secret.
Watch Now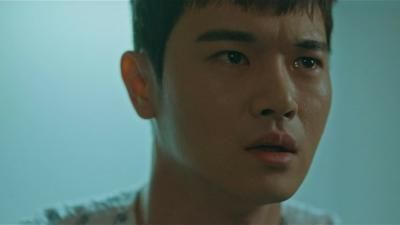 #1 - Su Ah's Mail
Season 1 - Episode 14 - Aired Aug 29, 2019
Tae Ra dies because of Beom Jin. Mu Hyeok gets mad at Beom Jin's evil deeds, but Beom Jin tells Mu Hyeok that Tae Ra's death is Mu Hyeok's fault. So Hyun and Mu Hyeok persuade Han Su, and Han Su finally tells them the truth. Meanwhile, Beom Jin makes Byung Ho give false testimony to the police.
5 votes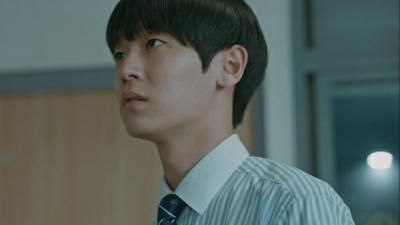 #2 - Beom Jin Stands as a Witness
Season 1 - Episode 16 - Aired Sep 5, 2019
Lieutenant Oh turns himself in to prosecution and addresses everything about the murder cases. He also says that it was Congressman Yu who ordered such horrible crimes. At the second trial of Han Su's murder case, Beom Jin bursts into the court room and asks to be a witness himself.
4 votes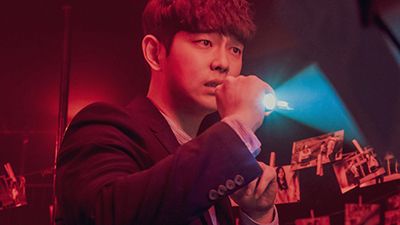 #3 - Ye Ri's Trap
Season 1 - Episode 6 - Aired Aug 1, 2019
Young Hye wants to kick Jun Jae and Byung Ho out of Cheonmyung High School, but So Hyun thinks it is unfair to Byung Ho. Kang Je gets to know that Jun Jae's family is having a financial problem. Meanwhile, Kang Je goes to Noeul Orphanage to find out some information related to Han Su and Su Ah.
5 votes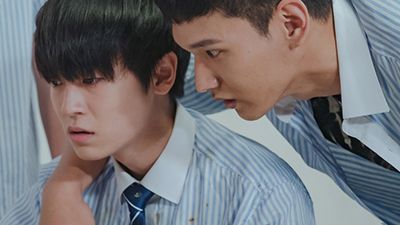 #4 - The Secret Sysop
Season 1 - Episode 5 - Aired Jul 31, 2019
Kang Je finds out who is the secret sysop of Cheonmyung High's Student Community Portal. He tells the secret sysop that the portal should be shut down. Yun Ah shows So Hyun the student community portal, and So Hyun gets to see the photos of Su Ah. Meanwhile, Kang Je gets to know that Su Ah and Han Su were from the same orphanage.
6 votes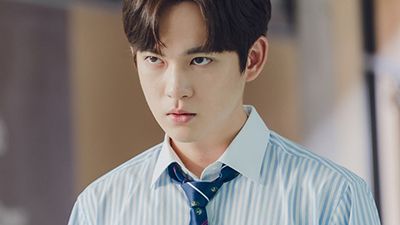 #5 - Class Two's New Homeroom Teacher
Season 1 - Episode 8 - Aired Aug 8, 2019
Hyun Jung wants to arrest Tae Seok right away, but So Hyun persuades her not to arrest him now. Tae Seok wants Do Jin to take all legal actions needed for him to take over Woonam university. Meanwhile, Eun Hye seeks for another teacher who will replace Mi Ju, and she chooses Kang Je as Class Two's homeroom teacher.
4 votes
#6 - Spy App
Season 1 - Episode 9 - Aired Aug 14, 2019
Won Suk finds a picture of Su Ah and a spy app in Beom Jin's phone. Kang Je finds another path to Su Ah's house, and he tries to find the CCTV footages around there again. So Hyun takes Byung Ho to Han Su's hospital, and Byung Ho decides to tell So Hyun the truth. Meanwhile, Gi Hoon asks Do Jin what is his relationship with Su Ah.
4 votes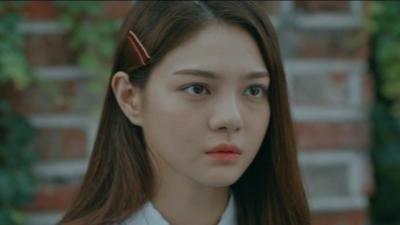 #7 - Tae Seok's Death
Season 1 - Episode 10 - Aired Aug 15, 2019
Kang Je and Won Suk sneak into Tae Seok's office and find Tae Seok's body. So Hyun and Kang Je try to find the culprit who has a motive to kill Tae Seok. So Hyun worries about Byung Ho, so she visits Byung Ho's house. Meanwhile, Byung Ho tells So Hyun that he told Beom Jin about Kang Je's real identity.
5 votes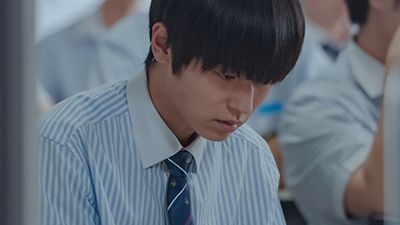 #8 - Byung Ho Gets Bullied
Season 1 - Episode 3 - Aired Jul 24, 2019
Late at night, Gi Kang Je and Yu Beom Jin meet for the first time in a strange ordeal dealing with Ahn Byung Ho on the rooftop of Cheonmyung High School. Although they resolve the situation, Beom Jin leaves Kang Je with a little insight into the school. Kang Je starts to notice suspicious things all over the school and gets a little closer to finding out the truth behind the murder. Meanwhile, So Hyun worries over Byung Ho getting bullied in and out of school.
5 votes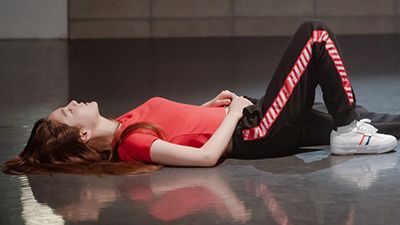 #9 - The Chauffeur
Season 1 - Episode 4 - Aired Jul 25, 2019
Won Suk tracks down the man from Jung Su Ah's townhouse video. Strangely, it turns out he's a chauffeur hired by the general manager of the school, Lee Tae Sook. Could it be him who is behind it all? Meanwhile, at the school, Jun Jae posts an altered picture of Kang Je and So Hyun in bed together on the school's secret community portal that starts to spread.
5 votes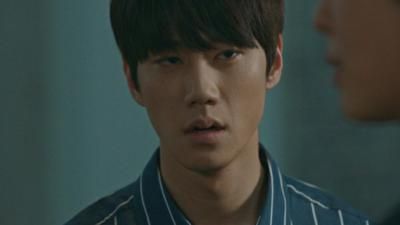 #10 - The Big Blow
Season 1 - Episode 15 - Aired Sep 4, 2019
Attorney Gi Mu Hyeok decides to disclose every truth behind the case of Su Ah's murder. He first announces the inappropriate relationship Congressman Yu had with a minor, and continues to reveal the real suspect of Su Ah's murder case. He points out Beom Jin and it causes quite a stir. Han Su's testimony in front of the press with Su Ah's diary also supports their validity, but they still need one more solid evidence.
5 votes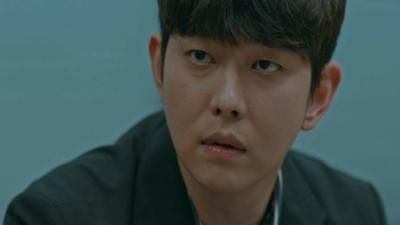 #11 - Han Su Wakes up from a Coma
Season 1 - Episode 12 - Aired Aug 22, 2019
Kang Je and So Hyun decide to expose the secret about Tae Ra's fabricated student record, and they contact Kang Ji Ho of Prime Journal. All the students in Cheonmyung High School get to know about it. Do Jin calls in Kang Je to make a deal with him. Meanwhile, Han Su finally wakes up from a coma.
4 votes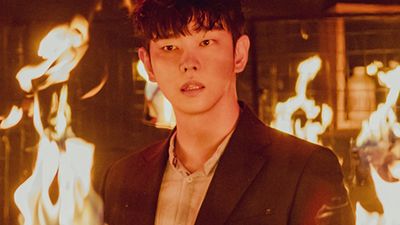 #12 - Tae Ra's Recital
Season 1 - Episode 7 - Aired Aug 7, 2019
Cheonmyung High School decides to admit the fact that Byung Ho was being bullied by Jun Jae, and Byung Ho comes back to school. Kang Je tells Gi Hoon that his father is involved in Su Ah's incident, and Gi Hoon becomes interested in his words. Meanwhile, Tae Ra shows rude attitude during Mi Ju's class, and Mi Ju gets angry.
5 votes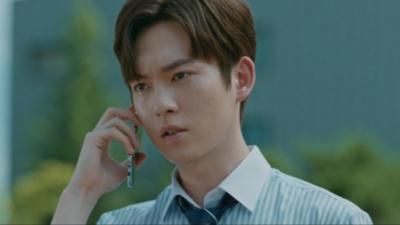 #13 - Restoring Beom Jin's Phone
Season 1 - Episode 11 - Aired Aug 21, 2019
Ye Ri wants to call the police, but So Hyun warns her not to do if she doesn't want other students to know about her secret. Kang Je persuades Ji Eun, and Ji Eun tells everyone the truth. Meanwhile, Kang Je tells Gi Hoon about Beom Jin, and Gi Hoon becomes suspicious of Beom Jin.
5 votes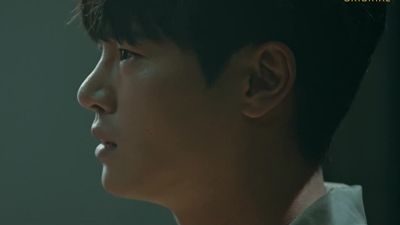 #14 - The Beginning of the Attempted Murder Case
Season 1 - Episode 1 - Aired Jul 17, 2019
Mu Hyuk is in charge of defending Kim Han Su, the suspect of the attempted murder. According to the circumstances, Han Su is the only one who has a motive and chance to kill Su Ah. However, Han Su insists that he is not the criminal. Mu Hyuk wants Han Su to give him evidence to believe his assertion, and Han Su says that Su Ah is his girlfriend.
6 votes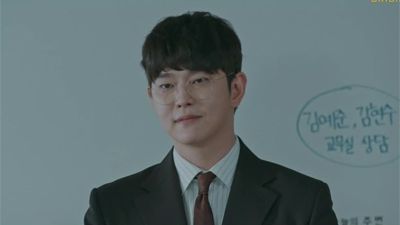 #15 - Gi Mu Hyeok Returns As a Teacher
Season 1 - Episode 2 - Aired Jul 18, 2019
Destroyed and defamed, Gi Mu Hyeok returns as a teacher and infiltrates Cheonmyung High School to uncover the truth behind Jung Su Ah's death. On his way to school for the start of the semester, he sees Ha So Hyun in an embarrassing situation. Meanwhile, the kids at the school plan a bare-knuckle fight on the rooftop of the school.
4 votes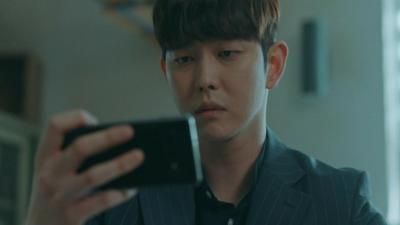 #16 - Han Su's False Testimony
Season 1 - Episode 13 - Aired Aug 28, 2019
Mu Hyeok and So Hyun watch the video footage and find out that Ki Hwan took Han Su to the rooftop. Han Su gives false testimony to the police that he saw Lee Tae Seok at Su Ah's place. Mu Hyeok threatens Do Jin with his voice recording. Meanwhile, So Hyun tries to persuade Han Su to tell the truth.
4 votes