The BEST Episodes of Chewing Gum
Every episode ever - ranked by fan votes!
Last Updated: Mar 6, 2021
The life of Tracey and the mishaps of her neighbourhood, friends and family.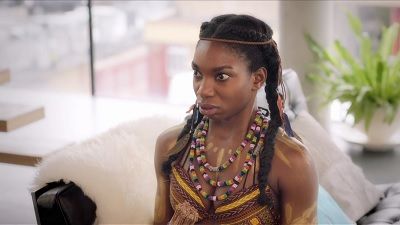 #1 - Replacements
Season 2 - Episode 2 - Aired Jan 19, 2017
Tracey's mum sets her some challenging tests before she can move back into the family home, meantime Tracey is busy replacing Connor and Candice.
210 votes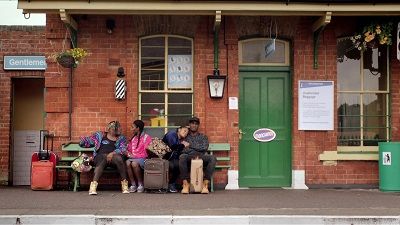 #2 - Road Trip
Season 2 - Episode 5 - Aired Feb 9, 2017
Tracey and Ola crash Aaron and Candice's "meet the parents" weekend. Candice is fed up of Aaron not being man enough for her. Ola meets some new and exciting people. Cynthia decides to be sexually proactive.
179 votes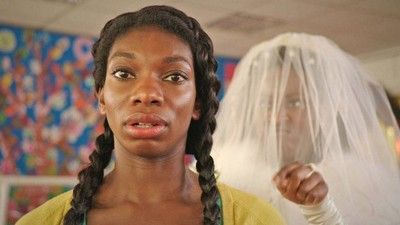 #3 - Tolled Road
Season 1 - Episode 6 - Aired Nov 10, 2015
Cast out by her mother Tracey turns down Connor's suggestion that she moves in with him and stays with Candice and her nan, though she soon outstays her welcome. Her main concern however is preventing Cynthia from marrying gay Ronald though Ronald himself saves her the trouble with a bizarre admission at the altar whilst Tracey and Connor reconcile in their own way.
228 votes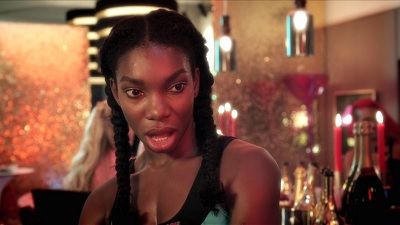 #4 - Just Need Some Company
Season 2 - Episode 3 - Aired Jan 26, 2017
In need of some male company, Tracey agrees to go to a party along with Boy Tracy in an attempt to find someone who thinks she's attractive. It turns out Tracey has gained entry to a sex club.
199 votes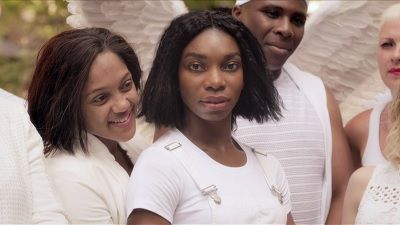 #5 - Age Ain't Nothing but a Number
Season 2 - Episode 6 - Aired Feb 9, 2017
Is Tracey comfortable with Cynthia losing her virginity? Tracey takes a different approach, joining a book club in the hope that she will meet men not boys. Karly has engaged Big Leish to help track down her baby father.
182 votes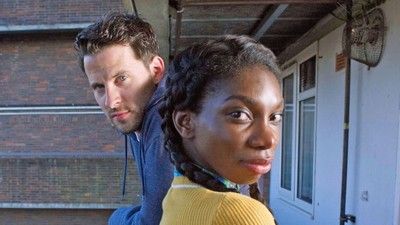 #6 - Sex & Violence
Season 1 - Episode 1 - Aired Oct 6, 2015
Brought up in the church Tracey is impatient to have sex with her chaste, religious boyfriend Ronald but is distracted when she meets the handsome, would-be poet Connor. Her attempts to look sexy on a restaurant date only shock Ronald so she dumps him after he is hit by a car and goes after Connor. Tracey's raunchy friend Candice, on the other hand, has no inhibitions, exhausting boyfriend Aaron with her strict demands.
361 votes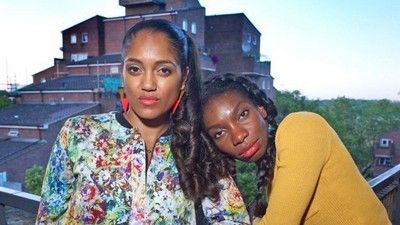 #7 - The Unicorn
Season 1 - Episode 4 - Aired Oct 27, 2015
Tracey is about to have sex with Connor but he has trouble getting an erection and her efforts to talk dirty to him have no effect. Taking advice from her friends she decides that the remedy is a threesome with 'unicorn' Sasha in a grubby bedroom. It certainly gets a result. Meanwhile Cynthia, having borrowed her sister's lap-top, is much affected by the erotic images she finds on it.
254 votes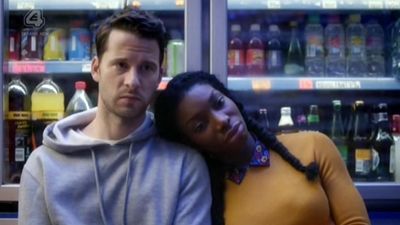 #8 - WTF Happened?
Season 2 - Episode 1 - Aired Jan 12, 2017
After three months away, including time in a homeless shelter Tracey returns to run Deepak's corner shop in his absence. Connor comes in to do repair work and, learning that he has a new girlfriend, Tracey attempts to make him jealous by claiming to be dating hip-hop performer Stormzy. Unfortunately all he does is congratulate her for moving on, causing her to reflect on how they broke up. Ultimately he realizes she is lying about her supposed new lover, particularly when Stormzy arrives at the shop under a false illusion.
273 votes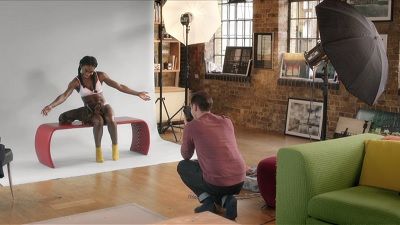 #9 - Orlando
Season 2 - Episode 4 - Aired Feb 2, 2017
Tracey is tired of spending time with Connor and his girlfriend. Cynthia demands an apology from Ronald. Esther gets mistaken for Candice when she sets up a date with a guy she met online.
158 votes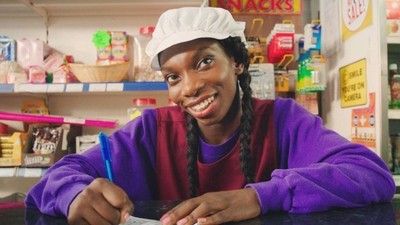 #10 - Binned
Season 1 - Episode 2 - Aired Oct 13, 2015
Whilst her mother still encourages her to see Ronald Tracey seeks out Connor, with whom, despite the interference of his mother, she has awkward but non-penetrative sex. However, naively believing that she may be pregnant she has an embarrassing visit to a chemist and gets rooked by an abortionist before breaking up finally with Ronald - who seems unduly obsessed with the bedside manner of male nurse Andy.
299 votes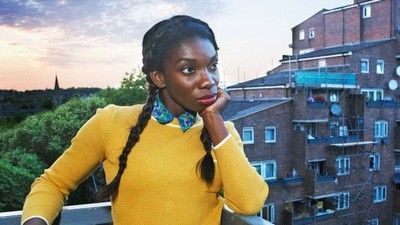 #11 - Possession
Season 1 - Episode 3 - Aired Oct 20, 2015
Tracey's old school friend Meisha, now a saleswoman for Winsley Cosmetics, suggests Tracey interviews for a job with the company - which she does, leaving devil-fearing sister Cynthia in charge of the shop. Tracey fails to get the job but then she gets an offer from the dangerous drug dealer Josh, leading to disastrous behaviour at a launch party and an exorcism conducted by Cynthia.
285 votes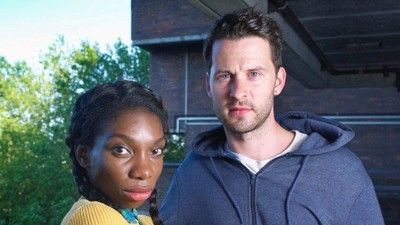 #12 - The Last Supper
Season 1 - Episode 5 - Aired Nov 3, 2015
Connor is in Tracey's bad books from flooding the shop toilet and he also fails miserably when she volunteers him for an open mike poetry performance - where she sees Ronald chatting up another man. She is happy though when cousin Boy Tracey comes to visit - until he wants sex with her and quizzes Connor about his relationship with her. Matters get worse when Cynthia and Ronald admit to being engaged and a visit from Connor leads to disaster and Tracey's mother throwing her out.
240 votes