The BEST Episodes of Cheongdam Dong Alice
Every episode ever - ranked by fan votes!
Last Updated: Dec 17, 2021
A young and talented designer, Han Se-kyung, joins a clothing company. But, the wife of her boss (who also her former high school friend) humiliates her by sending her errands and chores rather than designing clothes. Then she meets Cha Seung-jo, the president of a luxury brand shop in Seoul's trendy area, Chungdamdong. Her life changes after that.
Watch Now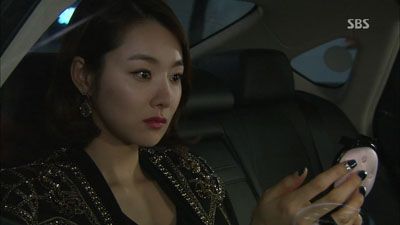 #1 - Episode 16
Season 1 - Episode 16 - Aired Jan 27, 2013
Seung Jo and Se Kyoung meet again to verify their feelings for each other. Yoon Joo gets a divorce and Tammy Hong stops being the matchmaker.
33 votes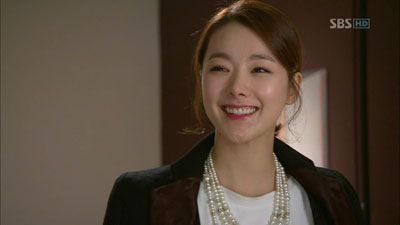 #2 - Episode 5
Season 1 - Episode 5 - Aired Dec 15, 2012
Han Se-kyung is not willing to give up her "time rabbit" after what has happened at the ball. She goes to Tommy Hong to reason with him. But instead, Tommy Hong sees her desire, what she wants in her heart. Seo Yoon-joo goes to see Tommy Hong; she learns that the person who he is trying to pair up with her husband's sister, Shin In-hwa, is actually Cha Seung-jo.
33 votes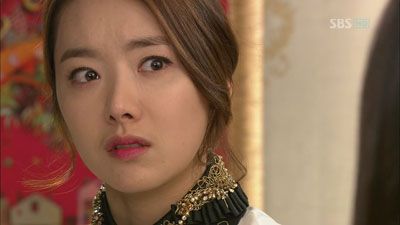 #3 - Episode 3
Season 1 - Episode 3 - Aired Dec 8, 2012
Seo Yoon-jo asks her brother, Seo Ho-min, to stalk Han Se-kyung secretly. From the pictures taken by Seo Ho-min of Han Se-kyung, she sees Cha Seung-jo is in it. On the other hand, Cha Seung-jo's doctor/best friend, Heo Dong-wook, says Cha Seung-jo cannot control his emotions mentally, he can never cry. Secretary moon finds Seo In-chan's location; he is at his mom's funeral at the time. Cha Seung-jo happens to witness the scene and he orders the company not to go after So In-chan anymore. Instead, he sends flowers to the funeral house to express his sorrow for his mother. Under the warning of his father that someone is secretly taking pictures of him, he catches Seo Ho-min and warns him not ever to do it again. Cha Seung-jo also moves to the same neighborhood where Seo Yoon-joo is living.
32 votes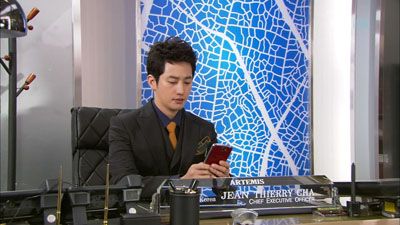 #4 - Episode 4
Season 1 - Episode 4 - Aired Dec 9, 2012
Seo Yoon-joo tells Han Se-kyung that in order to go into Cheongdam –dong , she must find herself a "time rabbit" (a person who can introduce her into the upper class circle of Cheongdam-dong). Tommy Hong, the most popular domestic designer in Cheongdam-dong, is the perfect fit for being the "time rabbit". So Han Se-kyung then decides to part time work at the restaurant where Tommy Hong usually goes to in order to catch his attention. Meanwhile, Cha Seung-joo, full of tears, tells Heo Dong-wook what he has seen about Han Se-kyung. Heo Dong-wook tells Cha Seung-jo that he thinks he might like Han Se-kyung. Back when Seo Yoon-joo has wounded Cha Seung-jo deeply by leaving him, he changes. He tries to find a way that true love exist, that it does not need to be only maintained through money. Han Se-kyung's actions makes him believes that love truly does exists, proving that his thoughts are right. He then recommends Han Se-kyung to Tommy Hong. So Tommy Hong invites Han Se-kyung to an upper class dance ball.
32 votes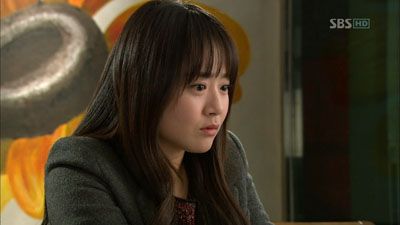 #5 - Episode 1
Season 1 - Episode 1 - Aired Dec 1, 2012
Cha Seung-jo, French name Jan Thierry Cha, is the youngest Korean president of a famous luxury brand called Artemis. He believes that women go after luxury brands because of their high prices. His strategy for management is to raise the price of products to achieve increased sales. Han Se-kyung is a person who tries her best in getting everything and lives by the motto of "Self-achievement generated from hard working". Though she studies design, because of her family's financial problem, she doesn't have the opportunity to study design abroad. And for this reason, not having any abroad studying experiences, she is often rejected by job interviewers. After three years, surprisingly, she is offered a job as a temporary worker at a clothes designing company called GN Fashion. She doesn't become a designer in the company; she becomes an errand girl for the head lady. When she is delivering some bags once, she bumps into Cha Seung-jo's car. Cha seung-jo sees a full car of luxury brands and therefore insults HanSe-kyung as a "material girl". He hides his identity as the president of Artemis and introduces himself as the secretary of the president of Artemis.
33 votes
#6 - Episode 13
Season 1 - Episode 13 - Aired Jan 19, 2013
Upon seeing Tammy Hong, Seung Jo is ill at ease and asks the reason of his presence. Se Kyoung anxiously tries to calm him down.
31 votes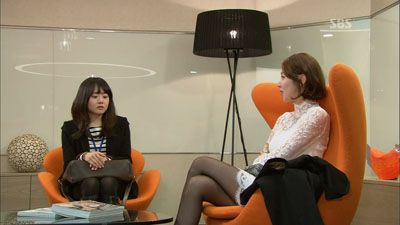 #7 - Episode 2
Season 1 - Episode 2 - Aired Dec 2, 2012
When Han Se-kyung is about to quit her job, her team leader tells her that the reason she can't become a designer is that she doesn't have the taste for fashion, leading her to reconsider her decision. Han Se-kyung's best friend, Choi Ah-jung, helps her to find out the life of Seo Yoon-joo in order to know how to become a "Cheongdam -dong daughter-in-law". She finds out that Seo Yoon-joo actually is called Cha Yoon-joo when she has lived in France because she has married a man there. Han Se-kyung guessed from this information and the words of Shin Min-hyuk, who is the president of GN Fashion, that she is accepted specially by Seo Yoon-joo.
31 votes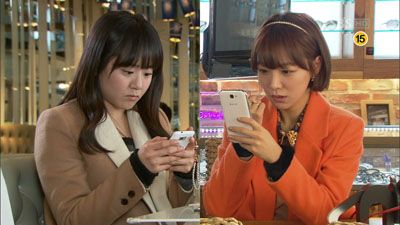 #8 - Episode 6
Season 1 - Episode 6 - Aired Dec 16, 2012
Han Se-kyung's best friend, Choi Ah-jung, acciedentaly sees her diary on how to get into Cheongdam-dong, and Han Se-kyung then confesses to her on what she is planning to do. Choi Ah-jung helps Han Se-kyung to look into Cha Seung-jo, at that time they know as Secretary Jin. Han Se-kyung got suspicious of Cha Seung-jo when Choi Ah-jung tells her that there is no one called Secretary Jin at all in Artemis. Han Se-kyung then asks Cha Seung-jo fiercely on whom he actually is. Under this moment of pressure, Cha Seung-jo makes a lame excuse that he is actually the President's personal "shadow ninja".
32 votes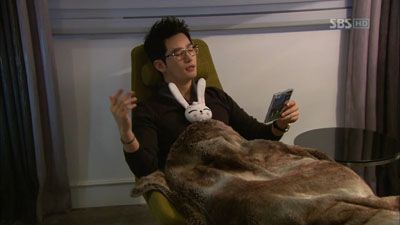 #9 - Episode 7
Season 1 - Episode 7 - Aired Dec 22, 2012
Han Se-kyung calls Seo In-joo and asks her the answer of the first danger among the three she must encounter if she wants to go into Cheongdam-dong. Seo Yoon-joo replies that it is love. When Han Se-kyung returns home, she sees that her parents are chasing after her sister, Han Se-jin. Han Se kyung learns that her parents want her sister to quit school for a while and help out their shop. At first, Han Se-jin does not want to, but after Han Se-kyung promise to buy her a new bag, she agrees to do it.
28 votes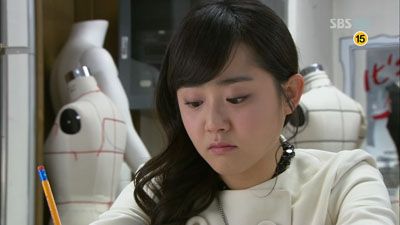 #10 - Episode 8
Season 1 - Episode 8 - Aired Dec 23, 2012
When meeting up with Cha ll-nam again, Seo Yoon-jo advises him to stop the planned marriage. Now at the party, after battling with his own will, he finally gains the courage and goes into the party. He is ready to indirectly confess to Han Se-kyung in his opening speech. But what he does not know is that Han Se-kyung has left the party because of her shock of the news.
28 votes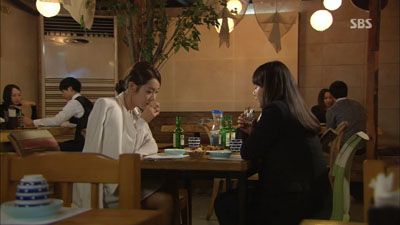 #11 - Episode 9
Season 1 - Episode 9 - Aired Jan 5, 2013
Seung Jo confesses to Se Kyoung that he is the chairman of Artemis. To calm down a confused Se Kyoung, he goes to her house with alcohol in hand.
28 votes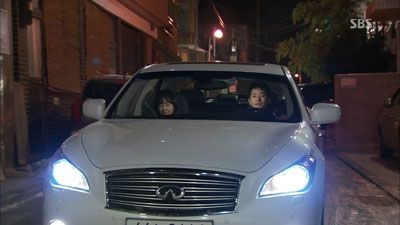 #12 - Episode 10
Season 1 - Episode 10 - Aired Jan 6, 2013
Se Kyoung and Seung Jo finally know how they feel about each other and officially begin dating. Se Kyoung decides to tell the truth to Seung Jo.
28 votes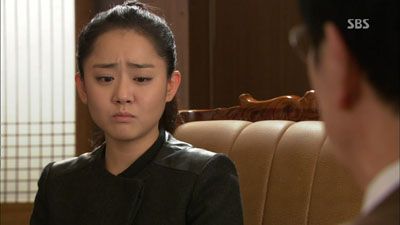 #13 - Episode 11
Season 1 - Episode 11 - Aired Jan 12, 2013
Upon Seung Jo's sudden wedding announcements, Il Nam (Seung Jo's father) shouts that it's all a show to get back at him, and not real love.
28 votes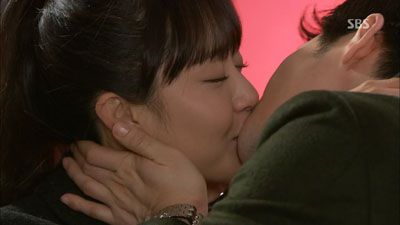 #14 - Episode 12
Season 1 - Episode 12 - Aired Jan 13, 2013
Seung Jo has Se Kyoung's passport in hand and is excited for their trip. Se Kyoung suggests to Seung Jo that they should dine with her parents.
28 votes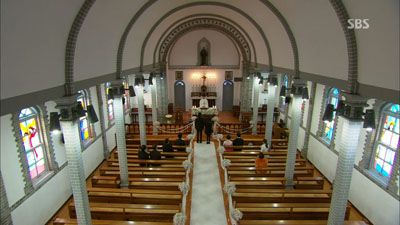 #15 - Episode 14
Season 1 - Episode 14 - Aired Jan 20, 2013
Seung Jo treats Se Kyoung as if nothing had happened and prepares for the wedding.
28 votes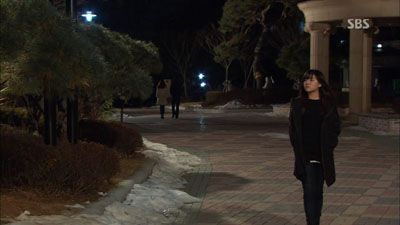 #16 - Episode 15
Season 1 - Episode 15 - Aired Jan 26, 2013
Seung Jo uses various means to know Se Kyoung's true feelings, but he only gets more confused. Se Kyoung says she may know the ending to Alice.
28 votes