The BEST Episodes of Charlie Brooker's Weekly Wipe
Every episode ever - ranked by fan votes!
Last Updated: Dec 5, 2019
The writer and broadcaster offers a satirical look at the latest news from politics, the media and the internet, casting a critical eye over trends in TV, cinema, computer games and social media. Charlie will be joined in the studio each week by guests and there will be regular contributions from American comedian Doug Stanhope.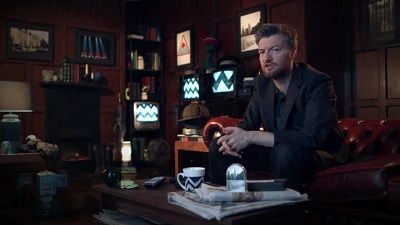 #1 - Episode 6
Season 2 - Episode 6
It's the final episode in the series for Charlie Brooker's Weekly Wipe, so if you've enjoyed the mix of contributors, jokes and reviews provided by Charlie Brooker and his guests then why not watch the very best bits again in the compilation show. You lucky people.
81 votes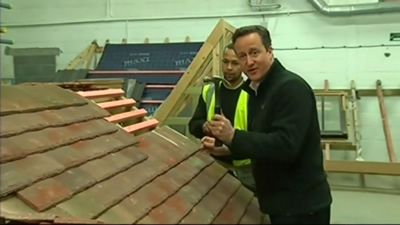 #2 - Episode 2
Season 3 - Episode 2
Charlie counts down to the 2015 general election as excitement builds on the news channels and arguments rage over televised debates. He also takes a look at Channel 5 reality TV show 10,000 BC, uncovers the sinister side of talking doll My Friend Cayla and campaigns on behalf of soon-to-be-evicted diplodocus Dippy. There is also an examination of the mysteries of Broadchurch series two, Jake Yapp distils The One Show down to 84 seconds, 'Russell Brand' reveals the truth behind advertising and Philomena Cunk ponders philosophy.
29 votes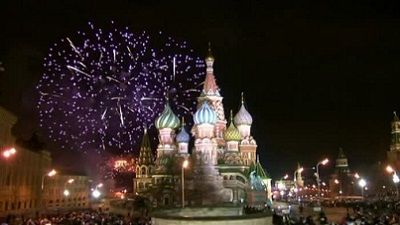 #3 - Episode 5
Season 2 - Episode 5
Subjects on the agenda include gay rights and the Winter Olympics, Angry Birds becoming embroiled in the NSA spying row and Scarlett Johansson's controversial Super Bowl commercial. Plus, Limmy asks if Big Brother is watching him, while cupcake blogger and talking head Philomena Cunk explores another Moment of Wonder, this time looking at the world of money.
95 votes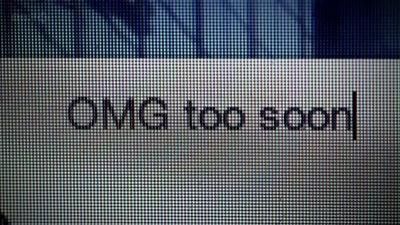 #4 - Episode 5
Season 1 - Episode 5
In the news, Oscar Pistorius was judged by the world's press without actually going to trial yet, Hilary Mantel's comments about the Duchess of Cambridge caused outrage without anyone actually reading them and Sony unveiled the PlayStation 4 without showing anyone what it will actually look like. Charlie looks back at yet another thrilling night at the Brit Awards and casts his eye over two new cookery shows, Simon Cowell's Food Glorious Food and the American reality series The Taste. Plus, Philomena and Barry examine the popular internet dance meme The Harlem Shake, Doug Stanhope explains why he enjoys tasteless jokes on Twitter and Charlie is joined by some rather familiar-looking guests to review new film Cloud Atlas. All that, and a look at the advantages of painting a wall bright pink.
79 votes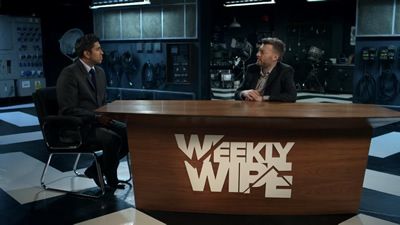 #5 - Episode 1
Season 3 - Episode 1
In the first of a new series, Charlie Brooker and guests attempt to wring a laugh out of the dark and depressing start to 2015 as they cast their eyes over everything that has generally caused a stir over the first few weeks of the year. Charlie looks at the reaction to the terrorist attacks in Paris, vlogging sensation Zeb has the lowdown on freedom of speech, Philomena Cunk finds out all about Winston Churchill and Cassetteboy meddle with an episode of Top Gear. There is also a look at Get Your Act Together, Wolf Hall, Page 3, the Russian military's cyborg biker and the Microsoft HoloLens.
31 votes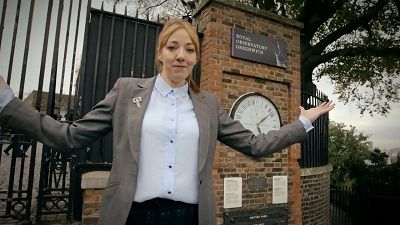 #6 - Episode 1
Season 2 - Episode 1
Charlie Brooker and guests brighten the depressing post-Christmas gloom as they squeeze a little laughter from a comically absurd world. There are the usual mix of guests including Doug Stanhope and a few new surprises, which is why you really shouldn't miss it. So don't set your recording devices and just tune your eyeballs in instead.
99 votes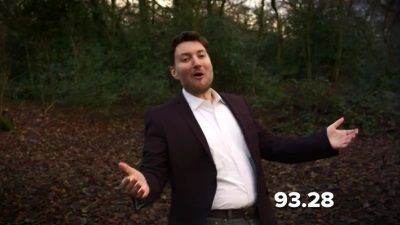 #7 - Episode 4
Season 2 - Episode 4
On the show this week, the latest exploits of young whippersnapper Justin Bieber, a look at winter sports reality series The Jump, so-called Twitter 'trolls' and some wet toilet paper. Plus, Jake Yapp squeezes an entire episode of Take Me Out down to 94 seconds, Doug Stanhope looks at Discovery Channel's Skywire Live and asks why nobody is interested in his own death-defying acts, and Philomena Cunk explores the world of computers and asks what videogamers did before they were invented.
95 votes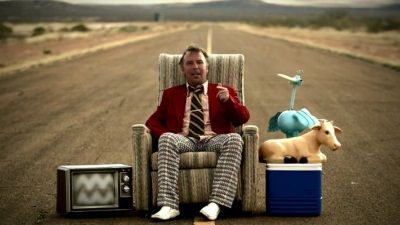 #8 - Episode 3
Season 2 - Episode 3
This week, Charlie looks at political sex scandals on both sides of the English Channel and examines the unorthodox tastes of a couple on This Morning. There are also reviews of Scandinavian crime drama The Bridge and reality cookery series The Taste. Meanwhile, Limmy tries to work out which way to vote in the Scottish independence referendum, Jake Yapp compresses an episode of Sunday Brunch down to 99 seconds and American misanthrope Doug Stanhope bemoans the youth of today. Plus, in the latest episode of Moments of Wonder, professional ponderer Philomena Cunk explains the theory of evolution.
97 votes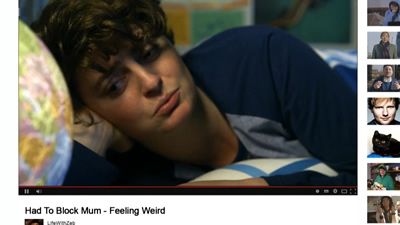 #9 - Episode 3
Season 3 - Episode 3
Charlie Brooker and guests take a satirical look at everything from Fifty Shades of Grey, Eat Well for Less and 4D cinemas to the economy, Greek austerity and the horror of ISIS. Plus Jake Yapp squeezes an episode of Dinner Date into 106 seconds and internet star Zeb tackles the issue of privacy.
22 votes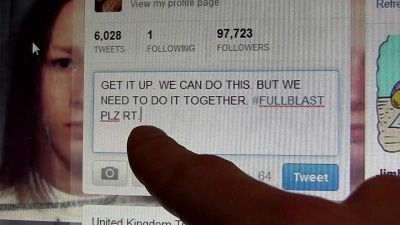 #10 - Episode 2
Season 2 - Episode 2
Charlie Brooker takes a satirical look at the week, including Benefits Street and US snow.
97 votes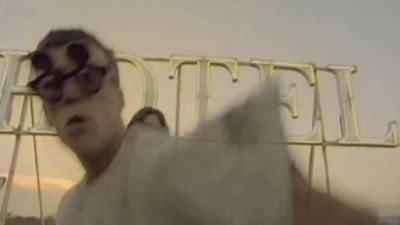 #11 - Episode 4
Season 3 - Episode 4
Charlie Brooker runs through the chart climbers, fallers and new entries with a look at the top 40 things to be worried about this week, featuring all the biggest hits from artificial intelligence to fracking. Jake Yapp compresses talent show The Voice down to 105 seconds and Philomena Cunk takes a moment to wonder about climate change.
28 votes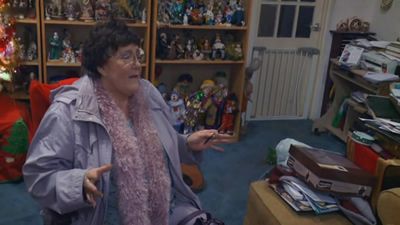 #12 - Episode 5
Season 3 - Episode 5
Charlie Brooker looks back at the 30th anniversary celebrations in EastEnders, 'Russell Brand' uncovers the truth about TV and Philomena Cunk contemplates the world of medicine.
40 votes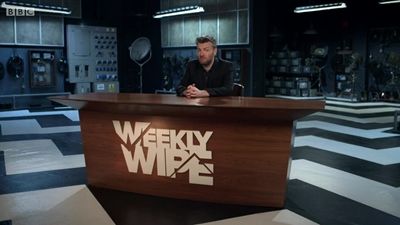 #13 - Extra
Season 3 - Episode 6
Join Charlie Brooker, who will be reminiscing about some of the best bits of the latest series of Weekly Wipe, as well as surprising us all with quite a lot of new bits too. Just when you think it's a repeat, a new thing will appear. Anything could happen.
32 votes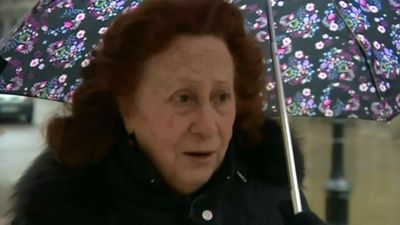 #14 - Episode 4
Season 1 - Episode 4
It has been a busy week, with the pope's surprise resignation, the manhunt for an ex-Los Angeles policeman Christopher Dorner coming to an end, meteorites striking central Russia and the horsemeat scandal continuing to grow. Peep Show writer Jesse Armstrong and comedian Isy Suttie review the DVD release of Skyfall, the latest James Bond film, and Charlie looks at the way women are portayed by the tabloid press. Plus, media absorbists Barry and Philomena ponder the Wonders of Life, Tim Key reads a poem about asteroids and Doug Stanhope looks at the nasty characters on reality television.
80 votes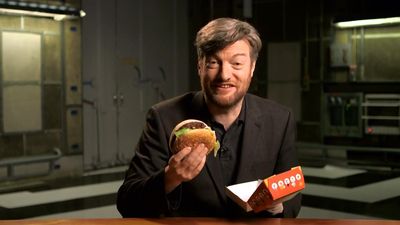 #15 - Episode 3
Season 1 - Episode 3
Charlie casts his satirical eye over the stories which have been dominating the headlines, including the horsemeat scandal and same-sex marriage, and is joined by comedians Richard Herring and Tony Law to discuss dating shows Take Me Out, The Love Machine, Sing Date and The Choice. Plus a Valentine's Day poem from Tim Key, internet comments, terrible adverts, and cultural commentators Barry and Philomena take a look at Bruce Willis on The One Show and the discovery of Richard III.
48 votes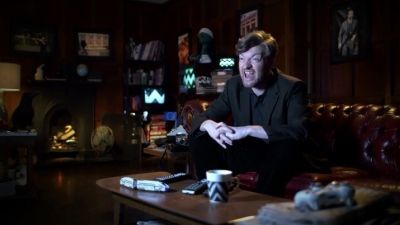 #16 - Episode 2
Season 1 - Episode 2
Charlie reviews Sunday night period dramas Mr Selfridge, Ripper Street and Call the Midwife, takes a look at the week's headlines including the situation in Mali, and picks his way through the very worst that television advertising has to offer. Doug Stanhope casts his eye over America's healthcare system and its television doctors, while comedian Bob Mortimer and journalist Camilla Long review Hitchcock, the biopic starring Anthony Hopkins and Helen Mirren, and take a look at forthcoming first-person slasher Maniac.
52 votes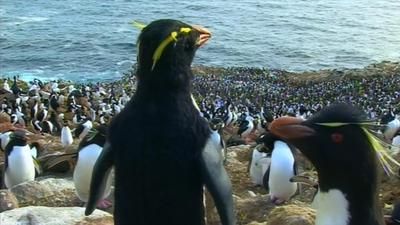 #17 - Episode 6
Season 1 - Episode 6
It's the final episode in the series, so if you've enjoyed the mix of jokes and reviews provided by Charlie Brooker and his guests, then why not watch the very best bits again in the compilation show. You lucky people.
79 votes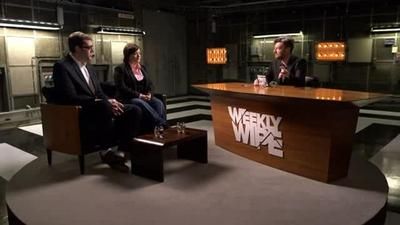 #18 - Episode 1
Season 1 - Episode 1
Charlie looks back over the week's news and what the internet had to say about it, Richard Osman and Susan Calman review Quentin Tarantino's knockabout slavery film Django Unchained, and Doug Stanhope explains to Britain exactly why America is so great.
54 votes