The BEST Episodes of Chaotic
Every episode ever - ranked by fan votes!
Last Updated: Mar 13, 2021
Chaotic tells the tale of a teenage boy named Tom and his friend Kaz. They both play the Chaotic Trading Card/Online Game. Kaz always tries to tell Tom about a secret code to play for real which Tom refuses to believe. While playing online Tom receives the special password. When he enters the password into his game scanner he is transported to a place called Chaotic that is able to take him to another world where the characters, locations and items in the card game come to life.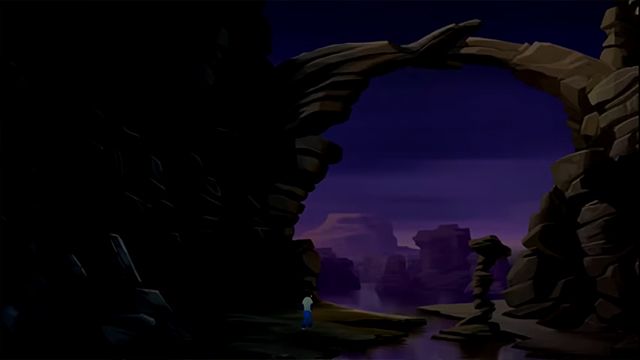 #1 - Battle Lessons
Season 1 - Episode 13 - Aired Apr 21, 2007
Tom rescues a player in the wilds of Perim and battles him to gain some tips, finding that the player is actually a CodeMaster.
4 votes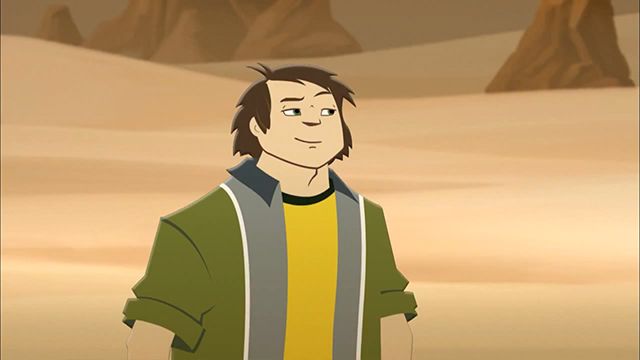 #2 - Shifting Sands
Season 1 - Episode 15 - Aired Sep 8, 2007
Peyton wants to trade three Mipedian creatures for Tom's scan of Ravanough Ridge. Tom declines the trade because he distrusts the lizard-like warriors after what had happened with Reggie and Mudeenu. He goes on to say how his Overworlders are better, so Peyton takes him to the Mipedian desert. His opinion changes, however, when he and Peyton are drinking water at a Mipedian watering stone; while Peyton is guzzling down water an Overworlder named Slruk attacks Tom and Payton. Slurk then traps them in a crack in the desert floor where a noble Midpedian named Tianne saves Tom and Peyton. Hearing what Tom says about the Mipedians, Tianne tells Tom to scan him and use him in his next Chaotic match. After he does that they are attacked again by Slurk, and Tianne saves them again by sacrificing himself. Tom's newfound respect is put to the test when he confronts a fierce opponent in the BattleDrome.
4 votes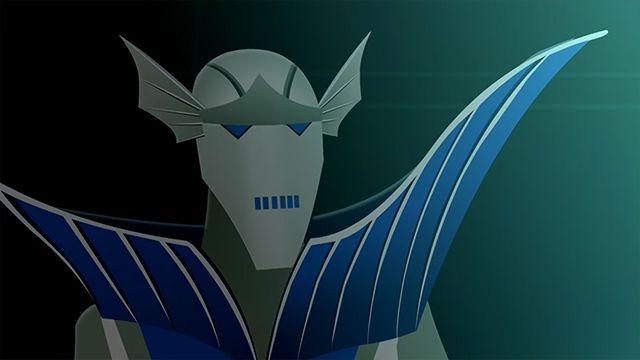 #3 - The CodeMaster Chronicles, part 2
Season 1 - Episode 25 - Aired Nov 10, 2007
Tom's match against Crellan continues. He manages to defeat Cromax several times, only for him to keep coming back. After Tom finds the reason for this problem in the form of Ariak, the battle comes down to Maxxor vs Cromax. At that point, Klay and Krystella's little trick becomes Tom's trump card.
3 votes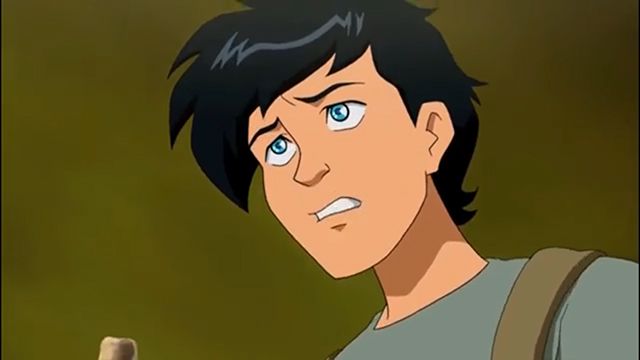 #4 - Time's Up
Season 2 - Episode 9 - Aired Nov 8, 2008
Tom and Kaz go on a topsy-turvy adventure when they look for Sarah and Peyton in Kirvak Mound (a series of cavern within Skeleton Springs). They soon discover that the effects of Kirvak Mound has deaged Sarah to a little girl and aged Peyton to an old man. They now have to evade prehistoric creatures to find their way back. When they look for Sarah, they find other portals leading to various points in history which would lead to various futures. It is later discovered by Rhaden that the portals in Kirvak Mound are actually possible futures of what will happen to Perim
3 votes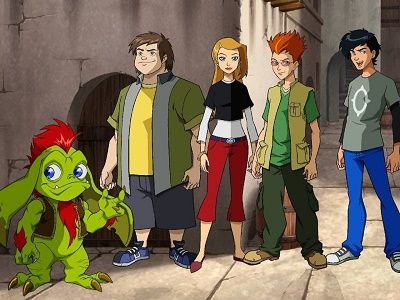 #5 - Hotekk's Challenge, Part 2
Season 3 - Episode 5 - Aired Dec 5, 2009
When CodeMaster Hotekk's defeated Creatures join forces, it looks like Tom won't win his latest CodeMaster Match. But a shocking series of amazing events allows Tom and his friends to transport to a strange, primitive location that ultimately unlocks a secret that could change the course of Chaotic history.
2 votes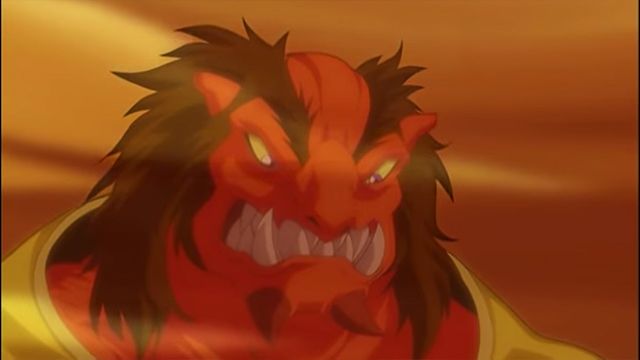 #6 - Son of the Spiritlands
Season 3 - Episode 12 - Aired Mar 13, 2010
Maxxor is confronted with the most agonizing decision of his life when Batog, an unstoppable creature out for vengeance, invades the OverWorld and presents an impossible demand: unless he battles Tangath Toborn, Perim will be destroyed. With Tangath still trapped in the ice at Glacier Plains, Maxxor must choose between his friend's life or his world's survival!
4 votes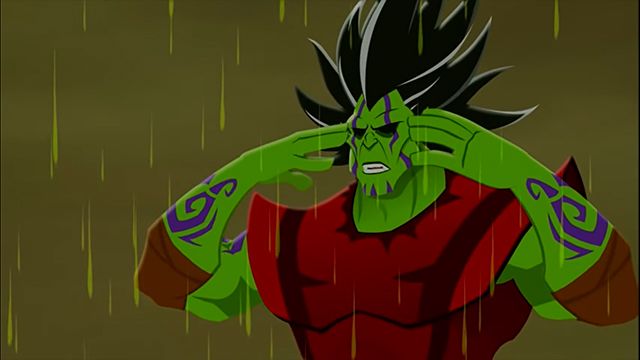 #7 - A Fearsome Fate
Season 1 - Episode 19 - Aired Oct 6, 2007
Tom finally has a new scan of Maxxor, but when he transforms into the awesome OverWorld leader during a Drome match, Tom makes a startling discovery – the once brave warrior is now a quivering coward. Seeking to unravel the mystery of Maxxor's illness, Tom must 'port to Lake Ken-i-po to consult with Najarin – if he can survive the Mugic trap inside the old wizard's castle.
4 votes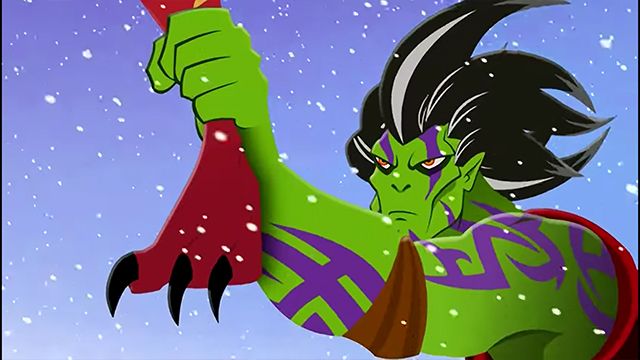 #8 - Welcome to Chaotic, part 2
Season 1 - Episode 2 - Aired Oct 21, 2006
Tom's first match in Chaotic is off to a shaky start. No one told him that, when you play in the Chaotic BattleDromes, you become the Creatures! Soon, Tom discovers there are even greater surprises in Perim, the world outside Chaotic. As he reels from the reality of his "split personality" created by Chaotic technology, he struggles to survive his shocking "ScanQuest" in Perim while he races to recover his discarded scanner back on Earth.
7 votes
Writers:
Joe Kelly

,
John Touhey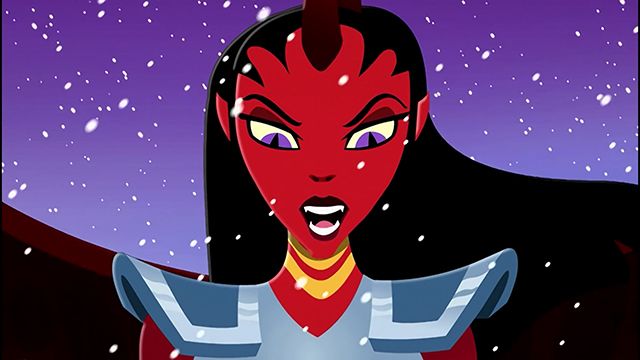 #9 - Welcome to Chaotic, part 1
Season 1 - Episode 1 - Aired Oct 7, 2006
Chaotic – a game of stealthy strategy, incredible Creatures and miraculous "Mugic" – is sweeping the globe. Players trade unique, coded Chaotic cards online and in person. When Tom's best friend – rabid Chaotic fan Kaz -- insists Chaotic is a real place where players can transport to and do battle, Tom writes it off as a fantasy gone too far. But when Tom receives a mysterious password via his Chaotic Code Scanner, he learns the amazing truth and embarks on the adventure of a lifetime!
9 votes
Writers:
Joe Kelly

,
John Touhey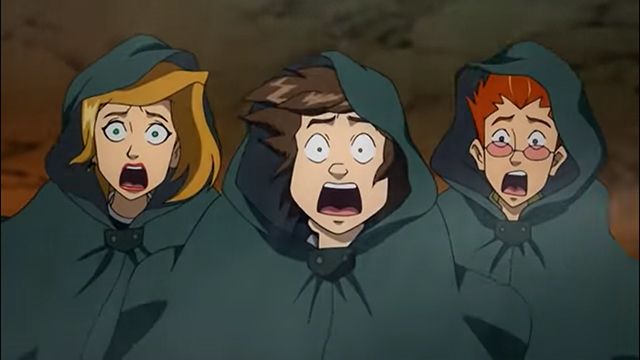 #10 - Hotekk's Challenge, Part 1
Season 3 - Episode 4 - Aired Nov 28, 2009
After a seventh, hard-won battle in the Hotekk Drome, Tom gets the call he's been waiting for: it's CodeMaster Hotekk, challenging him to a CodeMaster Match.
3 votes
#11 - Yesterday's Heroes
Season 3 - Episode 6 - Aired Dec 12, 2009
Troubled that the leader of the Ancient OverWorld is an ancestor of Chaor, Tom goes to see Najarin to learn more about the history of Perim. Puzzled by Najarin's strange behavior, Tom returns to Ancient Kiru City to discover it has been attacked by Kaal, a diabolical UnderWorlder who holds the pre-historic Perimites in his fiery clutches.
3 votes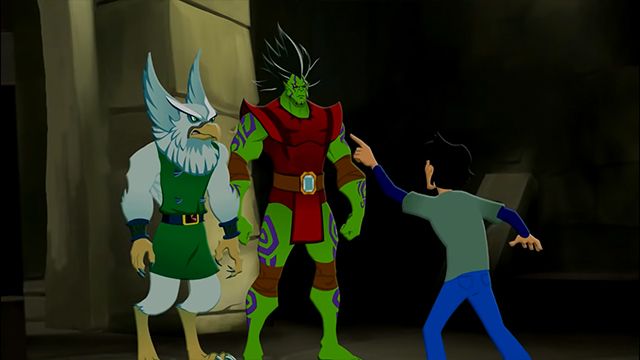 #12 - Castle Bodhran or Bust, part 2
Season 1 - Episode 10 - Aired Mar 24, 2007
Tom and Kaz head to Castle Bodhran in Perim to recover Reggie's missing Scanner, but Tom finds himself wagering his prized card Maxxor in a Challenge Match. Tom and Kaz are captured by Maxxor in their search for Reggie, and Tom and Maxxor must overcome their distrust for each other for their own survival, against the Mipedians.
4 votes
Writers:
James Felder

,
John Touhey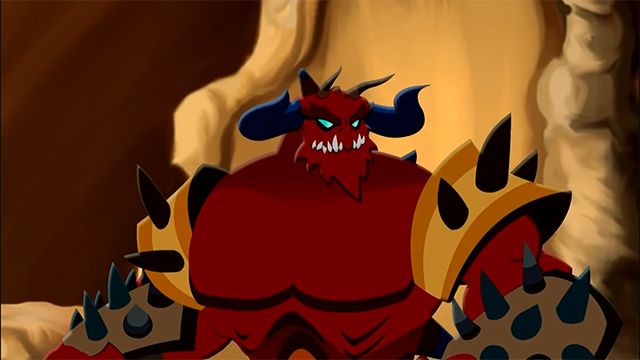 #13 - Lord of Treachery
Season 1 - Episode 11 - Aired Apr 7, 2007
Kaz is summoned to a secret meeting by Chaor, lord of the Underworld, and is ordered to do battle with a Chaotic player who has a Lord Van Bloot card when the real Lord Van Bloot plans to stage a revolution against Chaor.
4 votes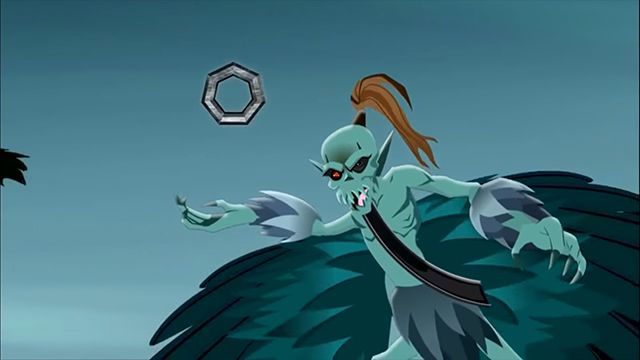 #14 - Fallen Hero
Season 1 - Episode 16 - Aired Sep 15, 2007
Kaz tags along with Tom hoping to get a new scan of his hero, the mighty Maxxor. Their quest takes the two friends across Perim, where they are caught in the crossfire of a volcanic battle, then brave a treacherous trip through the ghastly Gloomuck Swamp. As Tom and Kaz close in on their goal, they are shocked to learn that the greatest peril they face is Maxxor himself!
4 votes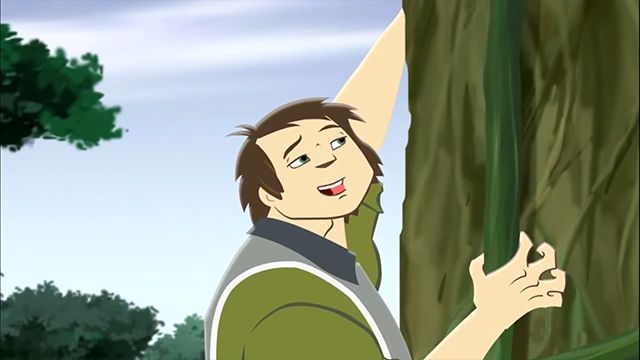 #15 - Scavenger Scan
Season 1 - Episode 17 - Aired Sep 22, 2007
When Kaz and Peyton's 'friendly' squabble spins out of control, Tom decides the only solution is a 'Scavenger Scan' match. Kaz and Peyton have one hour to scrape up all the scans they need for a match. The clock is ticking as the desperate duo speed through Perim, scavenging scans and dodging danger – then it's off to the BattleDrome for the most chaotic Chaotic battles ever.
4 votes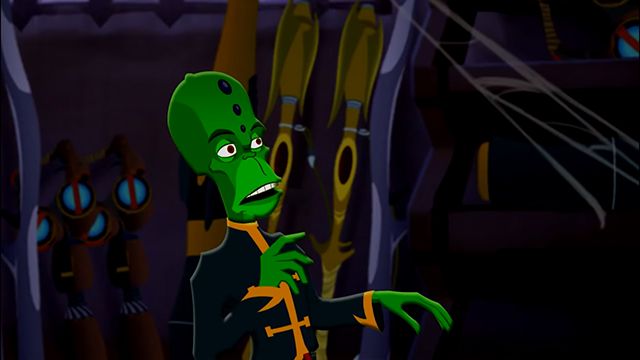 #16 - The Thing About Bodal
Season 1 - Episode 6 - Aired Feb 17, 2007
Tom agrees to use the very weak Bodal in his next match, putting him in serious jeopardy.
5 votes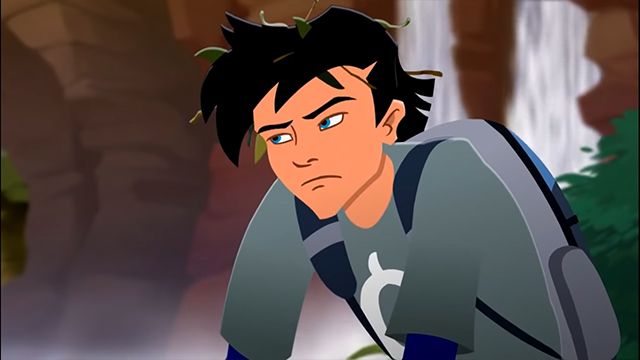 #17 - Maze of Menace
Season 1 - Episode 20 - Aired Oct 13, 2007
With info from Najarin, Tom searches for the mystical Callstone that may reverse Lord Von Bloot's Decomposition Mugic on Maxxor. Can he find the stone, evade Lord Von Bloot, and get to Maxxor before Chaor destroys him?
5 votes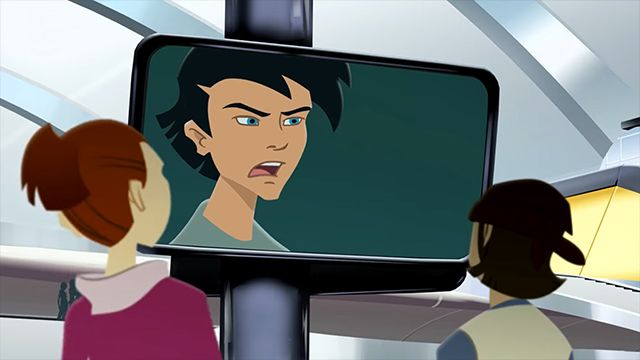 #18 - Fighting Friendly
Season 1 - Episode 40 - Aired Mar 22, 2008
Both Tom and Kaz have six wins in the Imthor Drome, so Tom surprises Kaz with a Drome challenge, with the winner going on to face CodeMaster Imthor. However, when Kaz accuses Tom of cheating and Tom admits to it, this causes CodeMaster Imthor to look into this. Unsure about what to do, CodeMaster Imthor states that he will discuss this matter with the other CodeMasters resulting in Tom being banned from Chaotic Battles till further notice. Not wanting to be around when the CodeMasters are done with their meeting, he leaves Chaotic and goes to Kiru City in Perim with it being the last place the CodeMasters will look for him. Before he leaves, he vows to Sarah and Peyton that he and Kaz are enemies. Upon Tom leaving, Kaz feels guilty of what he did.
3 votes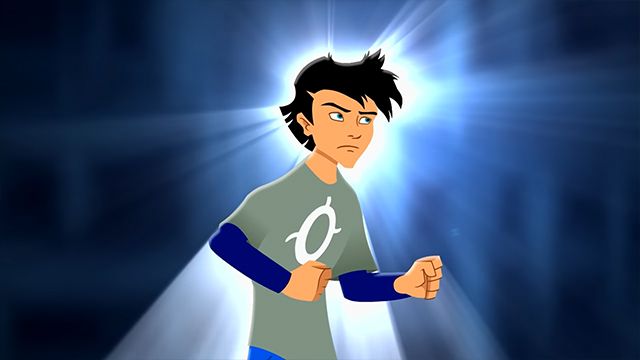 #19 - The CodeMaster Chronicles, part 1
Season 1 - Episode 24 - Aired Nov 10, 2007
After seven victories in the Crellan Drome, Tom is challenged to another match by CodeMaster Crellan. In preparation for his match, he scans Mugic that he is tricked by Klay and Krystella into believing it will double his power, but it really switches their stats. Can Tom overcome this bump in the road and defeat CodeMaster Crellan?
3 votes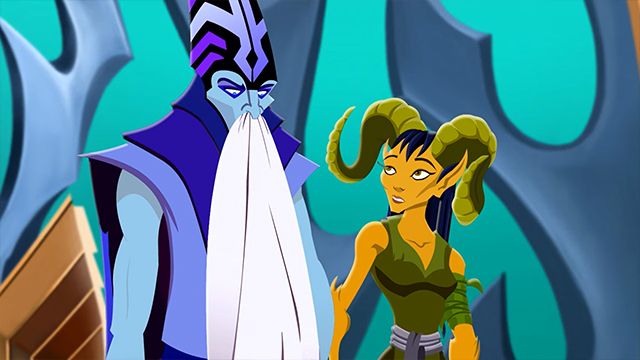 #20 - Eye of the Maelstrom
Season 1 - Episode 39 - Aired Mar 22, 2008
Tom camps out at Lake Ken-I-Po to obtain a scan of Najarin, and decides to track the creature, leading him to a pack of UnderWorld raiders.
3 votes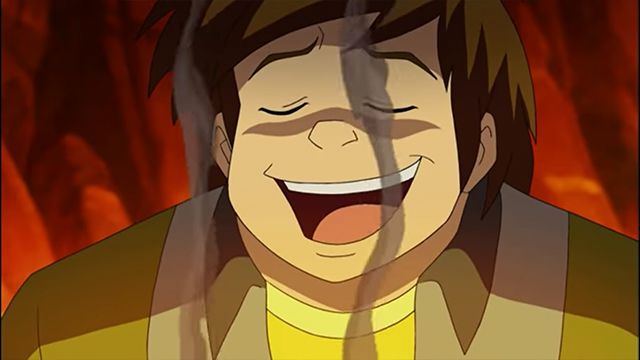 #21 - Newbie
Season 2 - Episode 16 - Aired Mar 14, 2009
When Kaz and Peyton are at the Lava Pond to obtain a scan of Zapetur, they are attacked by the M'arrillian Milla'iin. Tom, Kaz and Peyton battle for the attention of a beautiful newbie named Shinwan who exhibits her skill in the Battledome from defeating Klay using Kinnianne to her daring on a trip to the Lava Pond where they discover Milla'iin with Khybon. Before they can get a scan of Milla'iin, Zapetur attacks Milla'iin causing Zapetur to be scanned by them. Tom, Kaz, and Peyton port out when the lava starts to flood the area, but Shinwan managed to get a scan of Milla'iin at the last minute before escaping herself.
3 votes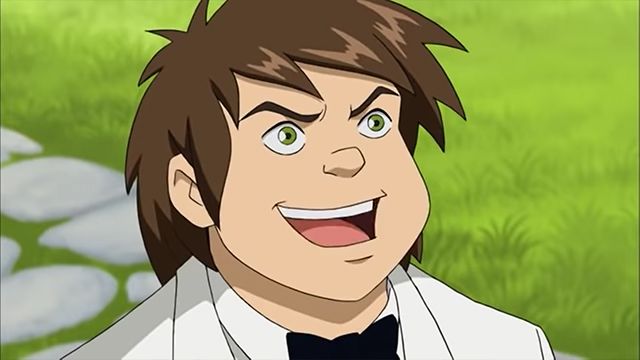 #22 - A Peytonic Adventure
Season 3 - Episode 10 - Aired Feb 27, 2010
Peyton becomes embroiled in international intrigue when he's kidnapped by a mysterious agent who informs him that his Chaotic expertise is the only thing that can persuade a notorious art forger to work for the forces of good.
3 votes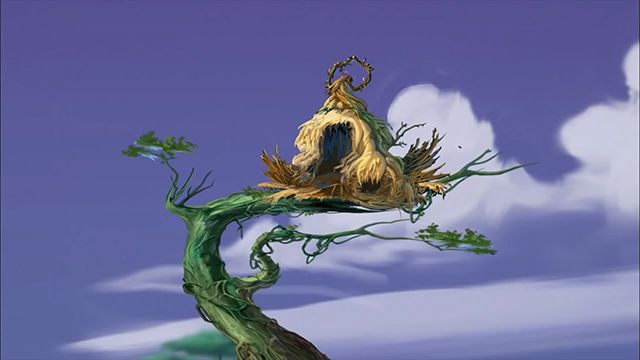 #23 - Castle Bodhran or Bust, part 1
Season 1 - Episode 9 - Aired Mar 24, 2007
Tom and Kaz head to Castle Bodhran in Perim to recover Reggie's missing Scanner, but Tom finds himself wagering his prized card Maxxor in a Challenge Match.
4 votes
Writers:
James Felder

,
John Touhey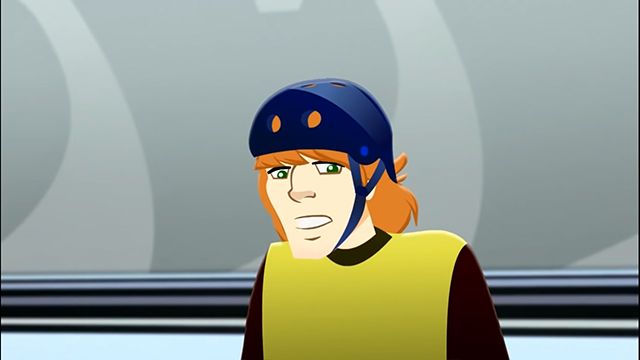 #24 - Allmageddon
Season 1 - Episode 18 - Aired Sep 29, 2007
Tom and friends face their greatest Chaotic challenge ever – the all-powerful, all-terrifying, all-destructive Allmageddon Attack. The only hope to combat this fearsome force lies in a crazed creature named Hoton. Can our heroes find a way to stop the unstoppable before Peyton gets Allmageddoned? Little do they know, Peyton has a plan to beat it.
4 votes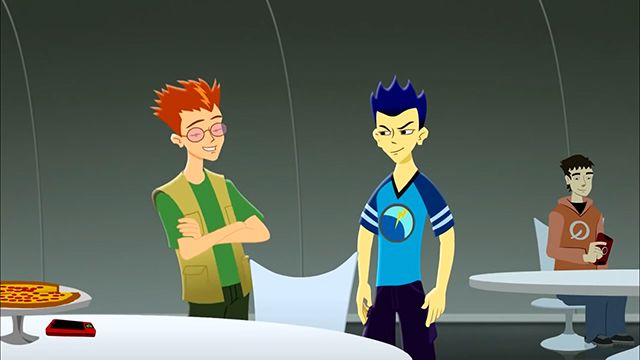 #25 - Over Under Rent Asunder
Season 1 - Episode 4 - Aired Jan 27, 2007
Kaz does battle with an undefeated Chaotic player while Sarah and Peyton tell Tom of the history of Perim and the war for the Cothica.
7 votes
Writers:
John Dominic Drdek

,
John Touhey