The BEST Episodes of Carmilla
Every episode ever - ranked by fan votes!
Last Updated: Dec 5, 2019
Small town girl Laura Hollis has just finally moved out to go to Silas University. When her missing roommate is replaced without explanation, Laura vows to find out what is happening on campus while she deals with her new roomy... a vampire. Based on the J. Sheridan Le Fanu novella.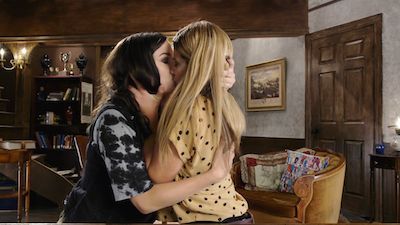 #1 - Memory Lane
Season 4 - Episode 12
With the camera back on, Laura's back in the saddle, er… computer chair. So please, if you see anything, or know anything about those Not!Sumerian runes let us know… We're going to need all the help we can get.
19 votes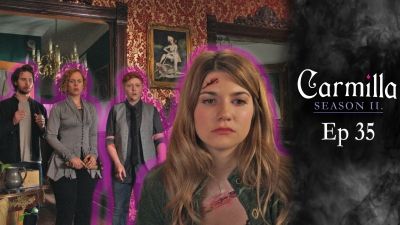 #2 - Not Afraid
Season 2 - Episode 35
In the penultimate episode of the season, true alliances are revealed and one of the gang might not make it out alive.
41 votes
#3 - Life Goes On
Season 1 - Episode 36
Laura turns the camera on one last time to share how she feels about the events that just unfolded at Silas...and talk about what she's lost.
21 votes
#4 - Places to Go, People to See
Season 4 - Episode 32
Laura and Carmilla confront that pesky age difference thing y'all are always joking about on tumblr… among other things.
15 votes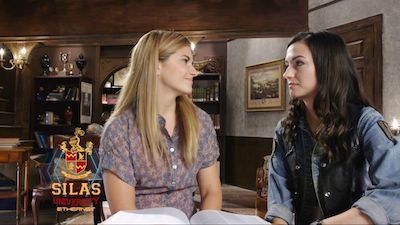 #5 - Regrets, I've Had A Few
Season 4 - Episode 16
In which creativity is applied to a situation screaming out for it, J.P. finds a way for our heroes to listen in at Casa Dean again.
14 votes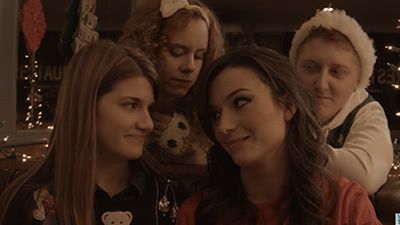 #6 - The Christmas Special
Season 1 - Episode 37
When Laura and the gang find themselves fleeing from Silas, an old dusty diner seems like the perfect place to seek refuge. But Christmas cheer may not be enough to overcome the dangers lurking in picturesque Styria.
18 votes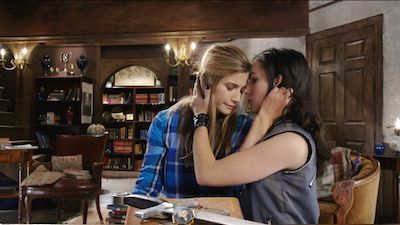 #7 - Back to the Total Lack of Future
Season 4 - Episode 29
Reunited, Carmilla and Laura confront the grim truth: one of their own is no longer with them, and time is running out. Our heroes need a plan in like, the worst way.
12 votes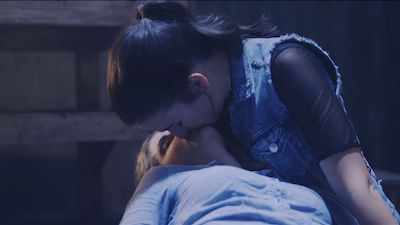 #8 - Hell Hath No Fury
Season 4 - Episode 35
The Dean suffers a setback. Laura makes the most of an opportunity and Carmilla can do nothing but watch.
14 votes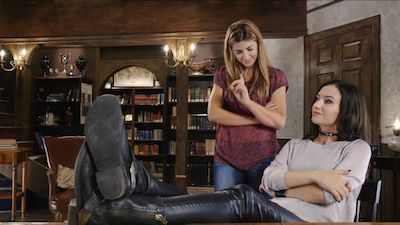 #9 - Circular Logic
Season 4 - Episode 20
Surrounded by squishy emotions and hormones to boot, LaF's quest to save Perry reaches some very interesting conclusions. Because avoiding feelings is totally a thing.
11 votes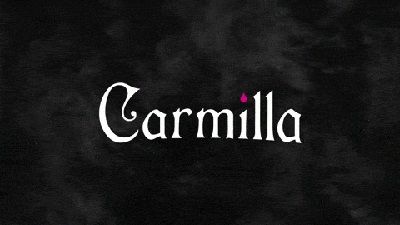 #10 - Blame Enough For All
Season 1 - Episode 28
Laura, Perry and Carmilla try and figure out what is going on after discovering LaFontaine is missing and then remember that they have to inform Kirsch about his vampiric bro.
12 votes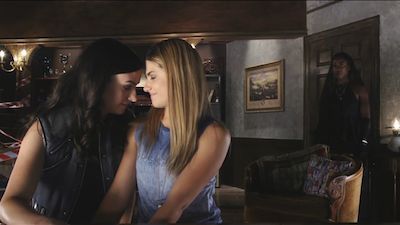 #11 - Narrowing Paths
Season 4 - Episode 30
Mel returns in all her extremely annoyed glory, because really, they should have staged a rescue sooner.
12 votes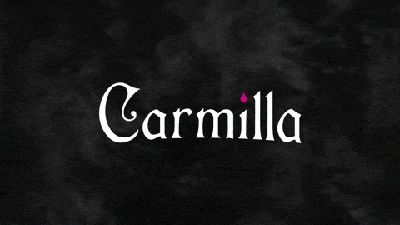 #12 - It's A Trap
Season 1 - Episode 17
Laura is dressed to the nines and performing her role as "Vampire Bait" very well when Danny bursts in to save her...and then something awful happens.
15 votes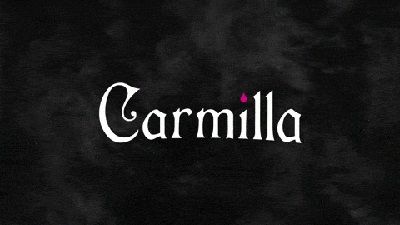 #13 - Do Not Go Into The Light
Season 1 - Episode 34
Laura is having a crisis of conscience as she thinks on the consequences of her actions when LaF inadvertently sparks an important insight into the mystery.
15 votes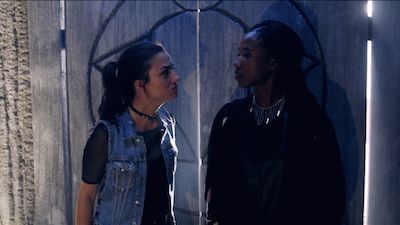 #14 - Post Apocalypse
Season 4 - Episode 36
Carmilla deals with the consequences of Laura's choice. What was taken is restored, what was bargained, granted. A journey, ending. I'm not crying you are.
16 votes
#15 - Fun and Mind Games
Season 4 - Episode 22
Stuck in a faerie circle, the Dean plays her hand, and her emotional manipulation, and her very clever application of many, many hurtful words. Our heroes are in for a rough night…
17 votes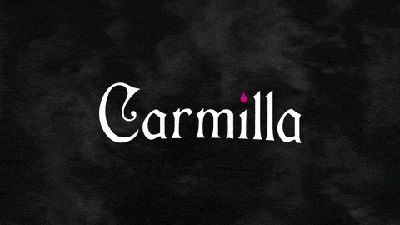 #16 - Advanced Interrogation Techniques
Season 1 - Episode 19
Laura and the gang continue to scratch their heads and figure out how to get info out of Carmilla when Perry inadvertently gives Laura a brilliant, albeit cruel, idea.
12 votes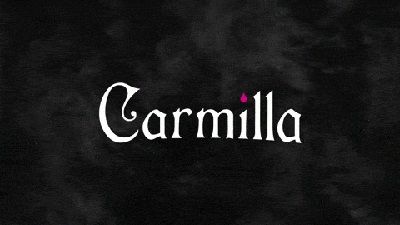 #17 - Sock Puppets and European History
Season 1 - Episode 20
Laura's got Carmilla right where she wants her: tied up and ready to spill the beans but no good story would be complete without a puppet show...right?
15 votes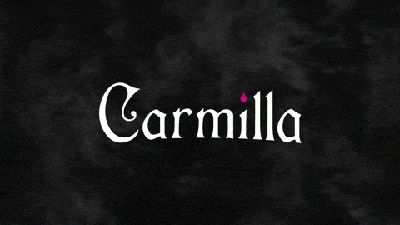 #18 - Of Hearts And Holy Hand Grenades
Season 1 - Episode 31
Laura tries to get her life together as Carmilla and J.P. hit the books to look for a weapon powerful enough to take on the evil that lurks at Silas.
12 votes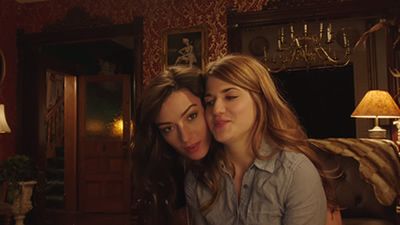 #19 - Brave New World
Season 2 - Episode 1
Having just returned to Silas, Carmilla, Laura, LaF and Perry settle in the swish new digs Carmilla has just stolen for them. Things don't stay quiet for long…
25 votes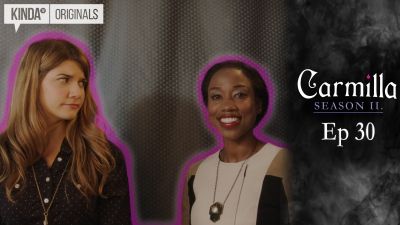 #20 - Co-Existence
Season 2 - Episode 30
Carmilla, full of rage, disappointment and fury at Laura - who killed Mattie by proxy - gives up on her and leaves.
13 votes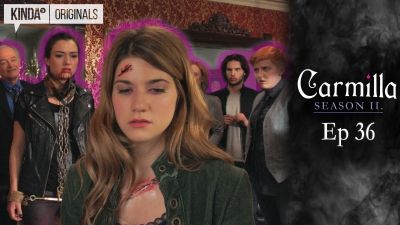 #21 - The Execution of Carmilla Karnstein
Season 2 - Episode 36
Laura faces a choice she's never had to make: betray herself and what she stands for, or save Carmilla from Vordenberg.
15 votes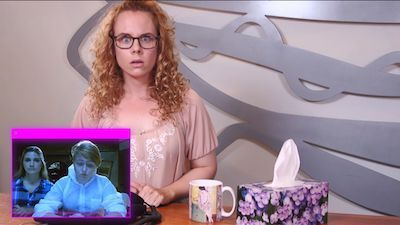 #22 - Objects in the Rearview Mirror
Season 4 - Episode 26
After J.P. 3.0's stunning revelation, Laura's back to thinking the library is out to get her… or at least morally compromise her... so that's fun. Meanwhile, LaFontaine tries to avoid getting bitten by Carmilla…
12 votes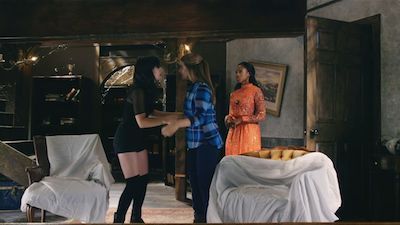 #23 - If You're Lost, You Can Look
Season 4 - Episode 27
So it turns out the (not) Upside Down also features some… interesting figures from Laura's past.
12 votes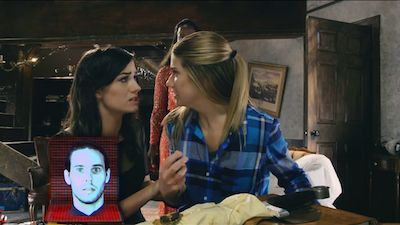 #24 - Time After Time
Season 4 - Episode 28
When her plans go decidedly south, Laura is forced to act. And it gets messy…
12 votes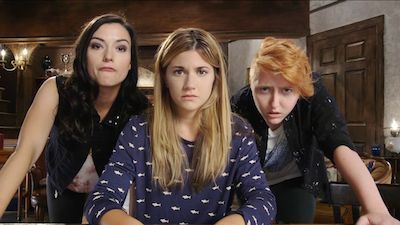 #25 - I Know What You Didn't Do Last Summer
Season 4 - Episode 1
Growing weary of the research frenzy following the discovery that Perry is now, apparently, possessed by THE DEAN; Laura turns to DIY library improvements and Carmilla stages an intervention.
17 votes