The BEST Episodes of BTS: Burn the Stage
Every episode ever - ranked by fan votes!
Last Updated: Dec 20, 2021
"Burn the Stage" follows the 300-day journey of the band's sold-out world tour, 2017 BTS LIVE TRILOGY EPISODE: THE WINGS TOUR. This show is an intimate, personal portrayal dedicated to each other and to their fans across the globe. It celebrates the triumph of their friendship as they overcome shared hardships, and shows the growth and hard work as BTS continues on the path to grow into fully-fledged artists.
Watch Now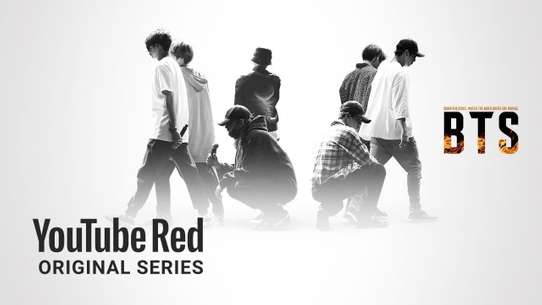 #1 - Best Of Me
Season 1 - Episode 7 - Aired May 2, 2018
A dream comes true, but darkness lurks around the corner. The Wings tour is now in Japan. BTS are particularly excited about this leg of the tour as they are finally able to achieve one of their major dreams as artists: performing in a dome stadium. Having been in Japan before, BTS are relaxed and have an affinity for the fans there, so they want to cap their milestone with a flawless performance. However, an accident occurs during J-HOPE's solo stage performance, putting at risk all that they hoped for. With the other members by his side, can J-HOPE overcome this personal challenge?
14 votes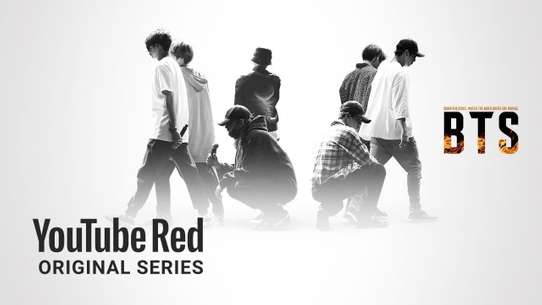 #2 - I NEED YOU
Season 1 - Episode 8 - Aired May 9, 2018
This is it: the end of the tour. What can possibly go wrong? With tears in their eyes and heavy hearts, BTS perform an encore where it all began – Korea. The Billboard Music Awards were just the first stop; BTS now heads to the American Music Awards, something they've only dreamt about. Despite pre-show jitters, BTS rally together to charm the world with an amazing performance. In the afterglow of their awards appearance, BTS head to the final destination of their Wings tour, Macau. There, they are met with one last scare when JiMin suddenly falls ill, which leaves the members worried for his well-being. After a long journey, BTS share with us their innermost feelings in their last interview for the camera.
13 votes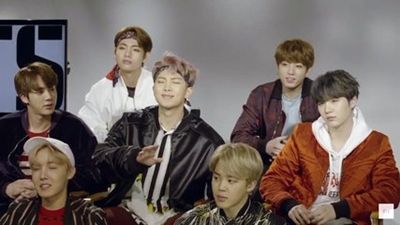 #3 - It's on you and I
Season 1 - Episode 4 - Aired Apr 11, 2018
Can the show go on? BTS begin to wrap up their South America tour. Day-by-day, we see how the members passionately discuss how they can improve their stage
14 votes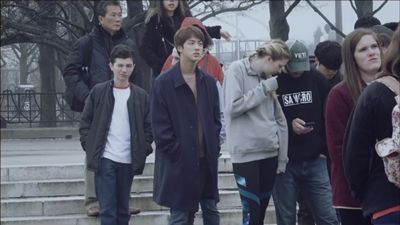 #4 - I can't stop
Season 1 - Episode 5 - Aired Apr 18, 2018
This is why BTS are everlasting. After over a month, BTS's South America tour comes to an end. The members take this moment to recharge and personally reflect, to rejuvenate their bodies and minds after this period of intense work. The members of BTS can always rely on each other for support and encouragement; see how time together helps strengthen their bonds, and makes them grow to become better artists and better people to each other.
13 votes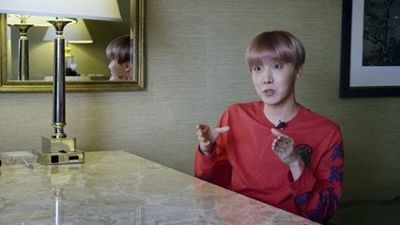 #5 - You already have the answer
Season 1 - Episode 2 - Aired Mar 28, 2018
A moment of triumph takes a scary turn: Jungkook, the youngest member, falls terribly ill. The Wings tour officially kicks off with a BANG in Seoul, Korea. Experience firsthand how BTS feeds off the energy of their fans while they tackle the numerous challenges put before them: the complications of long distance traveling, rehearsing in new venues, and tweaking their performances to perfection, all while still working on new music. Unfortunately, the grueling schedule takes a toll and the members are dealt a scare in Chile...
16 votes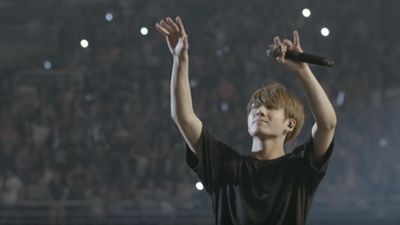 #6 - Just give me a smile
Season 1 - Episode 3 - Aired Apr 4, 2018
In their most private moment, BTS open up and reveal the truth about themselves. BTS continue their whirlwind South America tour. Though exhausted, the members are able to battle through by supporting each other mentally
16 votes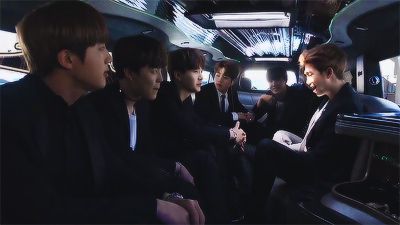 #7 - Moonchild
Season 1 - Episode 6 - Aired Apr 25, 2018
A surprise appear while in Southeast Asia: BTS are nominated for a Billboard Music Award! Will success on the global stage change them? The members are honored and excited, but continue to focus on the path before them. BTS eventually win the award, becoming the first ever K-Pop artist to ever win a Billboard Music Award. Despite their growing renown, the members stay humble and make sure to remember what got them to where they are.
13 votes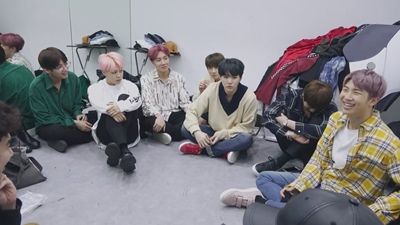 #8 - I'd do it all
Season 1 - Episode 1 - Aired Mar 28, 2018
The clock is ticking and the world awaits... With only days left, can BTS pull together in time for their massive world tour? From backstage to private moments, BTS gives you unfiltered access to their groundbreaking 2017 Wings world tour. We turn back the clock to one year ago, when BTS began their global journey that led them to become one of the biggest artists in the world. WIth just 3 days left before the start of their world tour, witness the behind-the-scenes drama of their growth, with never-before-revealed moments of their training and rehearsals.
21 votes