The BEST Episodes of Britannia High
Every episode ever - ranked by fan votes!
Last Updated: Nov 28, 2021
Britannia High is an 8-part drama set in a fictional performing arts school from ITV. It follows the journey of six young students at the fictional Britannia High School of Perfoming Arts as they try to develop their skills and also find themselves, in order to make their mark on the world.
Watch Now
#1 - Let's Dance
Season 1 - Episode 1 - Aired Oct 26, 2008
A new set of students start at the school and Lauren finds it difficult to make the required grade. She finds life even harder when her classmates find out that she didn't even have to audition to get a place at the school. Danny attempts to help Lauren but she begins to wonder if all the hassle is really worth it.
5 votes
#2 - Behind the Mask
Season 1 - Episode 2 - Aired Nov 2, 2008
Danny finds himself clashing with with his music teacher when she tells him that he has to to stop acting like the class crown and to perform better in his academic classes.
3 votes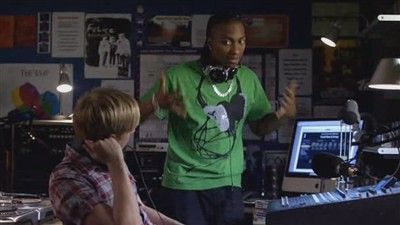 #3 - Who Are You?
Season 1 - Episode 3 - Aired Nov 9, 2008
Jez's friends organise a surprise for his birthday. Not everything goes to plan though when Jez's friends find out that he has been keeping things from them. Jez finds himself having to make some really big decisions.
0 votes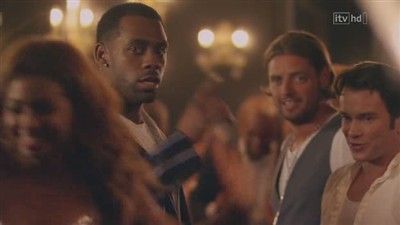 #4 - Fame
Season 1 - Episode 4 - Aired Nov 16, 2008
After bumping into Matt Willis on a night out and being photographed with him, Lola makes up lies and sells stories to the newspapers. Lola friends herself loosing her friends as she attempts to remain the centre of attraction.
0 votes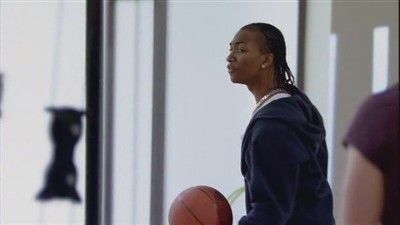 #5 - Go Your Own Way
Season 1 - Episode 5 - Aired Nov 23, 2008
BB's older brother, Julius, arrives at BH and BB is desperate to impress him. He is suddenly part of a big gang, holding guns. There is an offer of a shop raid. Will BB go for it, for his brother?
0 votes
#6 - Miss Independent
Season 1 - Episode 6 - Aired Nov 30, 2008
Claudine is in love with Danny and hatches a plot to break him and Lauren up. Meanwhile, Lola thinks she has seen a ghost and Jez and Ronnie play a prank with Ronnie dressed up as the ghost. Claudine and the rest of the gang are also involved and Lauren and Danny confront Claudine about her plans. Claudine is upset and storms off, after insulting both BB and Lola. Danny follows, aware that she is upset. Claudine confides in him everything in her life, before admitting her love. Danny kisses her, unaware that Lauren can see them both.
0 votes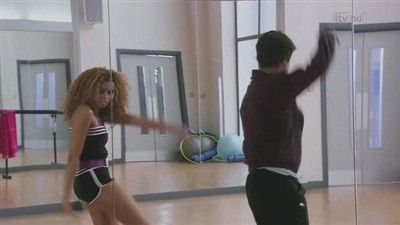 #7 - Don't Stand So Close To Me
Season 1 - Episode 7 - Aired Dec 7, 2008
Lola pretends to be in a relationship with someone who risks losing his job in the process.
0 votes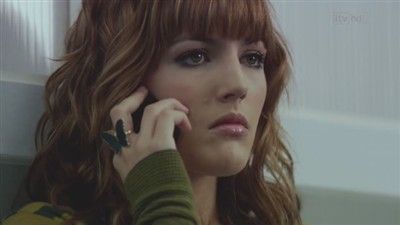 #8 - With A Little Help From My Friends
Season 1 - Episode 8 - Aired Dec 14, 2008
Ronnie wants to be in the end-of-year musical, but she is a terrible singer. Can Jez tell her the truth, or is it too hard as it looks like she's running away already? Meanwhile, Lauren may have multiple sclerosis, Claudine has finally found happiness in her life with Danny and Danny reveals that he loves both Lauren and Claudine.
0 votes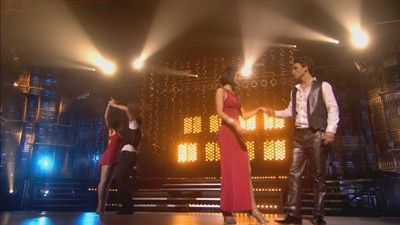 #9 - Finale
Season 1 - Episode 9 - Aired Dec 21, 2008
The musical arrives and Danny must make a decision: Lauren or Claudine! However, Lauren's career in the theatre may be cut short if she does have MS. Meanwhile, there is further drama when Stefan, Lola's love, returns to BH.
0 votes