The BEST Episodes of Bill & Ted's Excellent Adventures
Every episode ever - ranked by fan votes!
Last Updated: Dec 19, 2021
Bill and Ted are the lead singers of the would-be rock band "Wyld Stallyns." In the future, the music produced by the Wyld Stallyns will unify all the nations of earth, ushering in a new age of peace and groovy prosperity. To ensure Bill and Ted stay on the right path to success, the overseers of the future send an agent, Rufus, to take Bill and Ted through time and meet the most powerful figures in history. Rufus intends to use the time travel technique to help Bill and Ted improve their grades at high school, and in doing so, learn more about the world that, they in the future, will bring peace to (providing of course, they don't bring chaos to the time periods they visit, which they always do). In the eyes of others, this would seem like the ultimate education, but in Bill and Ted's eyes, it's a most excellent adventure!
Watch Now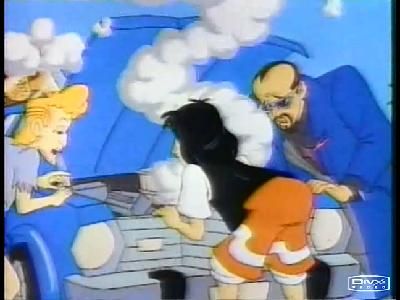 #1 - Model 'T' for Ted
Season 1 - Episode 4 - Aired Oct 6, 1990
Ted is given driving lessons in his father's squad car. Later Bill and Ted borrow "Blue Betty" to drive 5 blocks to buy the new Iron Maiden CD, and he accidentally wrecks it, which leads to him and Bill going back in time to require some help. They also improve the first Thanksgiving feast, meet pirates and sea explorers like Sir Francis Drake, car pioneer Henry Ford and the inventors of the airplane, The Wright brothers.
29 votes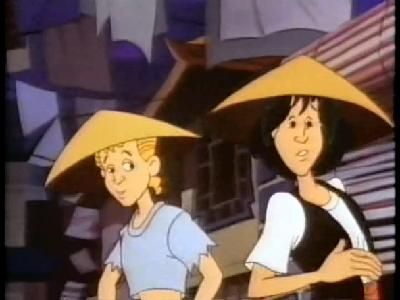 #2 - One Sweet & Sour Chinese Adventure—To Go
Season 1 - Episode 1 - Aired Sep 15, 1990
Bill and Ted play loud rock n' roll music and accidentally break a Chinese vase. To avoid getting in trouble, the dudes use their trusty phone booth time machine to go to ancient China to find a replacement where they also meet the famous Italian explorer Marco Polo.
33 votes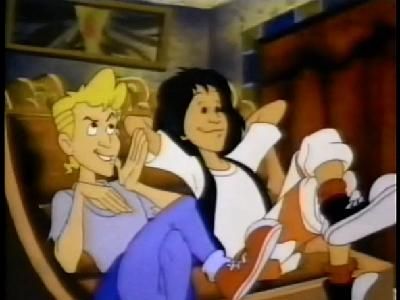 #3 - Birds of a Feather Stick to the Roof of Your Mouth
Season 1 - Episode 6 - Aired Oct 27, 1990
The duo house-sit for an eccentric explorer named Mr. Stickler and a cat eats his most prized possession, a rare bird called "Prince Rupert III" which leads to finding a replacement. They also help polar explorer Richard E. Byrd fly across the South Pole, build a nose for the Sphinx, and help Mr. Henry Morton Stanley find Dr. David Livingstone.
1 votes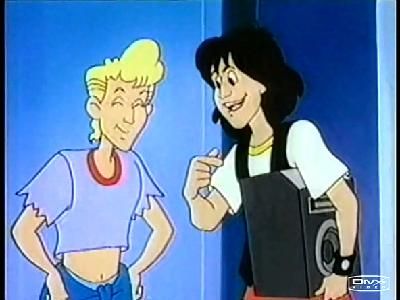 #4 - Now Museum, Now You Don't
Season 2 - Episode 1 - Aired Sep 14, 1991
The boys break the arms off the Venus de Milo and punch a hole in the Mona Lisa.
1 votes
#5 - The Star Strangled Banner
Season 2 - Episode 3 - Aired Sep 28, 1991
Missy's rendition of the national anthem will set back the Wyld Stallyns by 14 years so they head to the past to stop her.
1 votes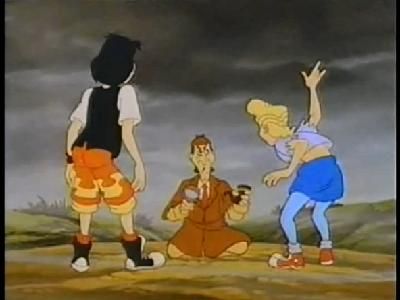 #6 - The Apple Doesn't Fall Far from the Phone Booth
Season 2 - Episode 8 - Aired Nov 16, 1991
Ted's dad decides to send him to military school. The boys visit the past to learn some discipline from Ted's father so they can change his mind.
1 votes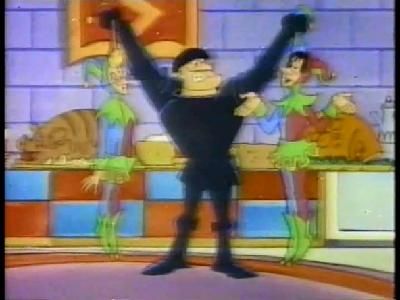 #7 - A Black Night in San Dimas
Season 1 - Episode 7 - Aired Nov 3, 1990
A math teacher named Ms. Spleen is fed up with Bill and Ted and threatens them with expelling them unless they can catch up with their homework. In order to get a great audience at their concert, they go back to get their old friends Joanna and Elizabeth from 15th century England, but end up in the Crusades with Muslim leader Saladin.
29 votes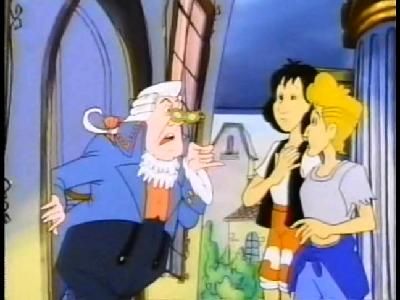 #8 - The Birth of Rock & Roll or Too Hip for the Womb
Season 1 - Episode 2 - Aired Sep 22, 1990
Bill and Ted are flunking music appreciation and are given an assignment about classical music, and end up meeting musical personalities such as Wolfgang Amadeus Mozart and Little Richard. They also get in trouble with history's greatest archer, William Tell.
31 votes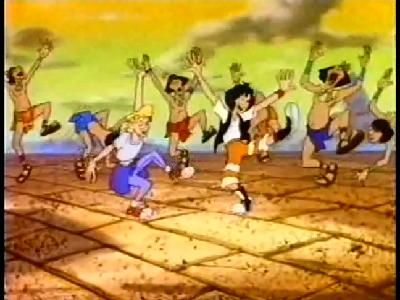 #9 - A Most Excellent Roman Holiday
Season 1 - Episode 3 - Aired Sep 29, 1990
The dudes are taking a Latin class and are given an assignment about a rare ancient Roman coin, and they end up going to Latin America in 1450 and Rome in 44 B.C. They also save Julius Caesar from being assassinated.
1 votes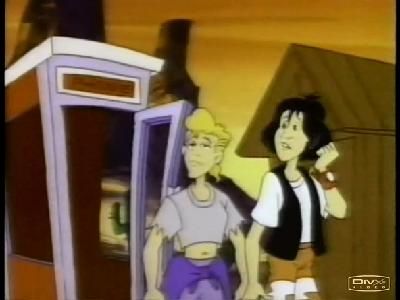 #10 - The More Heinous They Are, the Harder They Fall
Season 1 - Episode 5 - Aired Oct 20, 1990
Bill and Ted use their phone booth to find a heinous bully to deal with a bully at Deacon's school. They try the English ruler Henry VIII of England, evil Russian czar Ivan the Terrible, cowgirl personality Calamity Jane, and American patriot Paul Revere. They even help start the American Revolution, kick off the Boston Tea Party, help Benjamin Franklin discover electricity, and sign the United States Declaration of Independence.
1 votes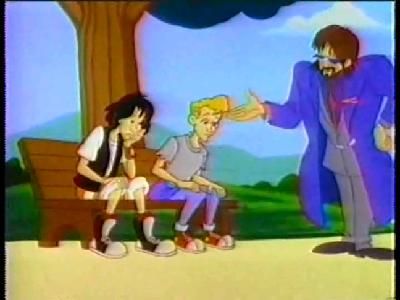 #11 - When the Going Gets Tough, Bill & Ted Are History
Season 1 - Episode 10 - Aired Dec 1, 1990
Bill and Ted are fed up with not getting any applause after their fourth gig. They give up on the band, which disrupts time, causes Rufus to get younger and younger, and leads to Bill and Ted meeting famous inventor Thomas Edison, professional artist, thinker, scientist, and inventor Leonardo da Vinci, English chemist Joseph Priestley, and history's greatest sailor, Christopher Columbus.
1 votes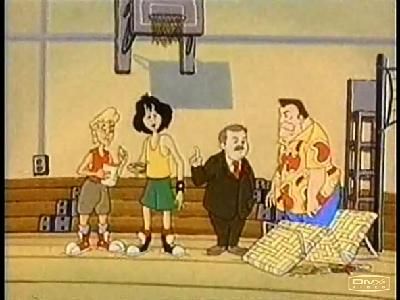 #12 - The Totally Gross Anatomy of a Gym Teacher
Season 2 - Episode 2 - Aired Sep 21, 1991
The boys get a new phone directory, but they forget to dial 1 and end up shrinking themselves while trying to help their gym teacher keep the weight off in the past. An Innerspace style adventure ensues.
1 votes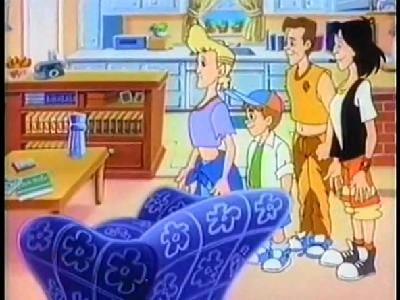 #13 - Leave It to Bill and Ted
Season 2 - Episode 4 - Aired Oct 5, 1991
The boys use the new features of the phone booth to visit and meddle with the fictional world of "Leave It to Badger."
1 votes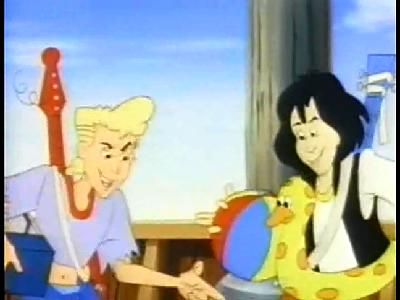 #14 - Goodbye, Columbus…and America
Season 2 - Episode 5 - Aired Oct 19, 1991
Bill and Ted get sick of doing chores and decide that they need to go on a cruise and end up sailing to the "New World". They alter history and return to an undiscovered America.
1 votes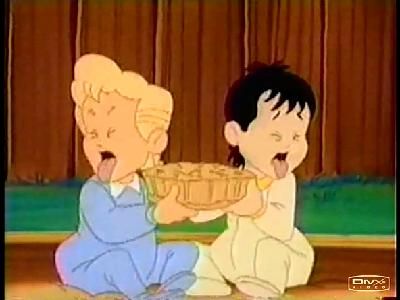 #15 - Bill and Ted's Excellent Adventure in Babysitting
Season 2 - Episode 7 - Aired Nov 2, 1991
Ted's guitar melts putting the future at risk. If Bill and Ted need to find a new one before the Battle of the Bands.
1 votes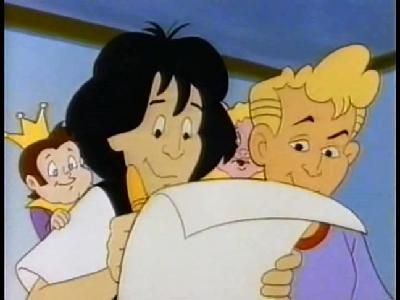 #16 - It's a Bogus Day in the Neighborhood
Season 2 - Episode 6 - Aired Oct 26, 1991
Deacon, Ted's brother, is sick and watching Thunder Slugs. The boys object to the content and introduce him to Mr. Radish's Condominium. They find out that Mr. Radish is planning to hang up his sweater so they set out to convince him to stay.
1 votes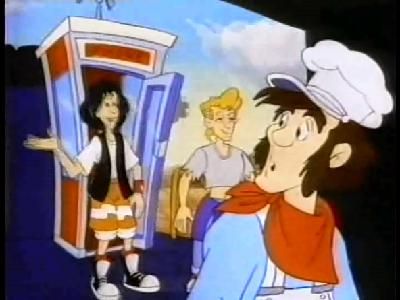 #17 - Pocket Watch Full of Miracles
Season 1 - Episode 8 - Aired Nov 10, 1990
It's Mr. Preston's birthday and the dudes use their phone booth to get him a present: an antique pocket watch, but end up getting watches from Mr. Preston when he was 10 years old, folk hero John Henry, Swiss general Hannibal and the Empress of India, Queen Victoria.
0 votes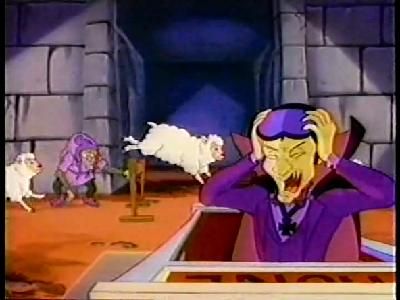 #18 - This Babe Ruth "Babe" is a Dude, Dude
Season 1 - Episode 9 - Aired Nov 24, 1990
The dudes are faced with lunchtime detention and accidentally wash off a signature off Coach Sweatsock's baseball which leads to meeting Babe Ruth, Harriet Tubman, and the famous vampire Count Dracula.
0 votes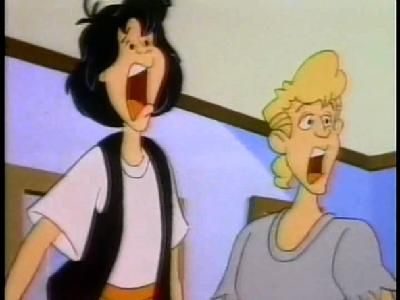 #19 - Never the Twain Shall Meet
Season 1 - Episode 11 - Aired Dec 8, 1990
The dudes must find a person for Career Day, or "else". First they meet the greatest playwright ever, William Shakespeare, gold pioneer John Sutter, and American novelist and humorist Mark Twain.
0 votes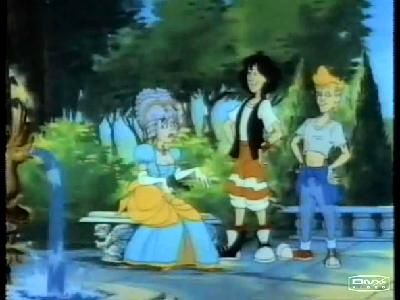 #20 - A Job a Job My Kingdom for a Job
Season 1 - Episode 12 - Aired Dec 15, 1990
Bill and Ted must find a job, so they find jobs baking a cake for Marie Antoinette's birthday, help the Spanish explorer Juan de Oñate find the Lost City of Gold, help Lucrezia Borgia, and help write haikus with Matsuo Bashō.
0 votes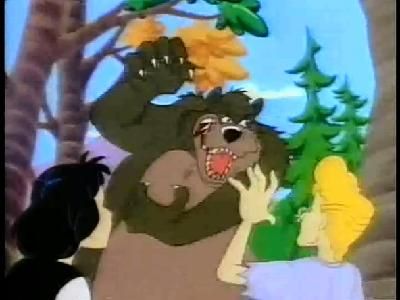 #21 - A Grimm Story of an Overdue Book
Season 1 - Episode 13 - Aired Dec 22, 1990
Ted is on the library's "Most Wanted" list for not returning a story written by the Brothers Grimm, so he and Bill scour the past to find a copy of the book, and they meet the actual Grimm Brothers, George Washington, Davy Crockett, and Lady Godiva.
0 votes