The BEST Episodes of Better With You
Every episode ever - ranked by fan votes!
Last Updated: Dec 27, 2019
The series revolved around three different relationships that are tightly intertwined in one family, as it follows a couple, Maddie and Ben, who had been dating for nine years and are happy just living together despite not taking the next step, marriage. Maddie's life is thrown for a loop when her younger sister Mia announces that she is pregnant and is about to marry Casey, a guy whom she has only known for seven weeks. To make matters worse, Maddie is stunned that their parents, who have been married for 35 years and have their issues, approve of the union, leaving Maddie and Ben questioning themselves about their own relationship. The story followed their lives and struggles.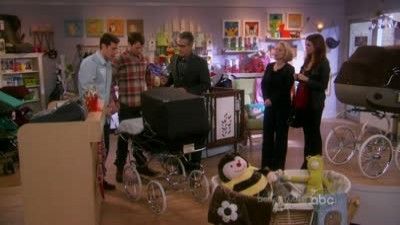 #1 - Better with a Bargain
Season 1 - Episode 21 - Aired May 4, 2011
Mia covets a top-of-the-line stroller for the baby, so granddad-to-be Joel does his wheeling-and-dealing best to score a hefty discount on one. Meanwhile, jobless Maddie ponders whether she still has the drive to be an attorney.
292 votes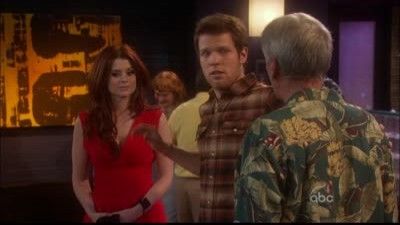 #2 - Better with Little Buddy
Season 1 - Episode 5 - Aired Oct 20, 2010
Ben tries to get Vicky to stop sending him silly e-mails, and Maddie has a plan to help. Meanwhile, Mia tries to convince Casey that being pregnant is no reason to curtail lovemaking.
369 votes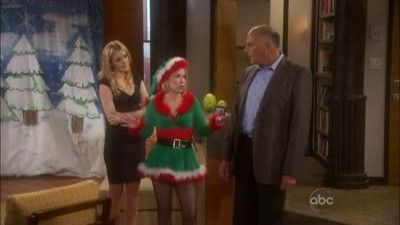 #3 - Better with Ben
Season 1 - Episode 3 - Aired Oct 6, 2010
Ben is a little put out when, after nine years of being left out of the Putneys' annual Christmas-card photo, new-to-the-family Casey is asked to sit in. So Ben and Maddie design their own holiday greeting card.
428 votes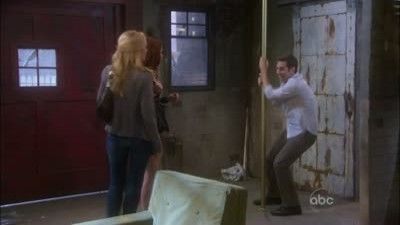 #4 - Better with Firehouse
Season 1 - Episode 2 - Aired Sep 29, 2010
Mia and Casey go house hunting and she becomes concerned when he takes a liking to an old, run-down firehouse. Meanwhile, already retired Vicky sees her ordered life become unsettled as recently retired Joel has trouble keeping himself occupied.
320 votes
Writers:
Daniel Rubin, Lon Zimmet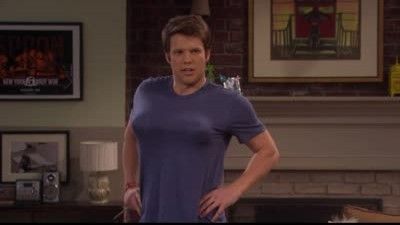 #5 - Better with a Cat
Season 1 - Episode 12 - Aired Jan 19, 2011
After the pediatrician tells Mia and Casey that their newly adopted cat should not be around the baby, the news triggers a competition between Mia's parents and Maddie and Ben, who believe whoever takes in the feline will also be named the baby's guardian.
310 votes
Writers: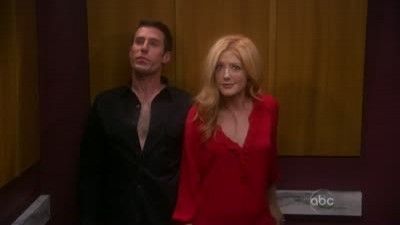 #6 - Better with Thanksgiving
Season 1 - Episode 9 - Aired Nov 24, 2010
Vicky's oven breaks down just before Thanksgiving, which is actually a blessing since now the rest of the family won't have to gobble down one of her outlandish, unpalatable turkey-based fiascoes. When the celebration is moved to Maddie and Ben's, Mia discovers her late grandmother's ring that was supposedly stolen, and now Maddie has some serious explaining to do.
309 votes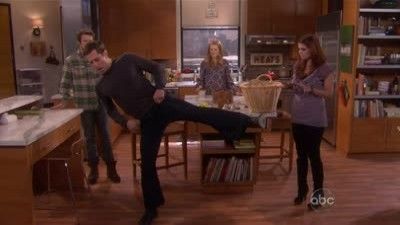 #7 - Better with Skinny Jeans
Season 1 - Episode 11 - Aired Jan 5, 2011
When Mia accuses Ben of ripping her favorite pair of jeans, she drags him to the store, where he has to break the tough news to Mia... it's time for pregnancy pants. Meanwhile Joel decides to get himself into shape after he finds out he's ranked last in Vicky and her girlfriends' fantasy husband draft website, and Maddie goes to extreme lengths to prove to Casey that the U.S. Postal Service is a first-class operation.
284 votes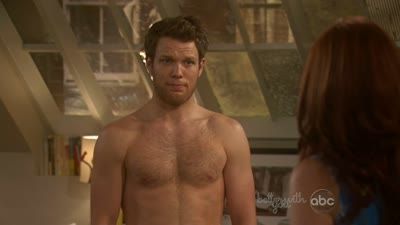 #8 - Better with Fighting
Season 1 - Episode 4 - Aired Oct 13, 2010
The course of true love hits a pothole when Casey and Mia have their first fight, but Casey comes up with a foolproof plan to help smooth over all disagreements. Meanwhile, Maddie inadvertently exposes a fault in her relationship with Ben, while Vicky and Joel share their unique take on resolving marital spats.
452 votes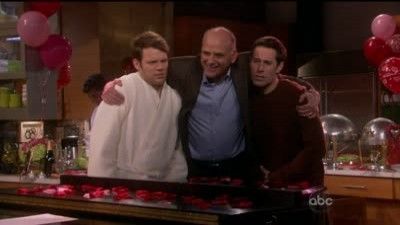 #9 - Better with Valentine's Day
Season 1 - Episode 13 - Aired Feb 9, 2011
Ben and Joel tell Casey, who is marking his first Valentine's Day with Mia, that it sets a bad precedent to spend too much on a gift, but he ignores their advice, which leads the other two to break the bank to impress their ladies.
341 votes
#10 - Better with a Leather Jacket
Season 1 - Episode 14 - Aired Feb 16, 2011
Casey heads out for a job interview and borrows a leather jacket without telling anyone, unaware that the coat has a history of bringing bad luck to its wearer. Each family member recalls a calamitous experience while sporting the coat. Among the tales of woe: Ben once accidentally interfered with the New York Yankee's Nick Swisher as the outfielder was trying to snag a fly ball.
287 votes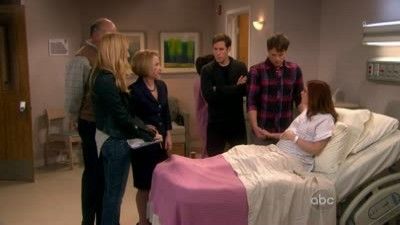 #11 - Better with the Baby
Season 1 - Episode 22 - Aired May 11, 2011
Mia goes into labor, only to decide that she and Casey should bring their baby into the world as a married couple. So Casey and Ben zip over to City Hall for a license, while Maddie scrambles to find an authorized official to perform the ceremony. Meanwhile, the grandparents-to-be scour the gift shop for the traditional something old, something new, something borrowed and something blue.
317 votes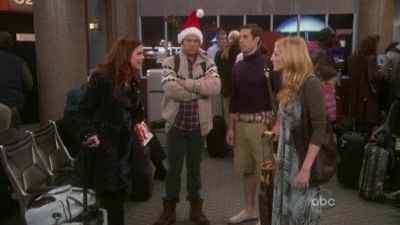 #12 - Better with Christmas Crap
Season 1 - Episode 10 - Aired Dec 8, 2010
When Maddie discovers Mia is using her pregnancy as an excuse to opt out of the dreaded family Christmas at their parents' lake house, Maddie fabricates a yarn of her own to get out of the trip.
395 votes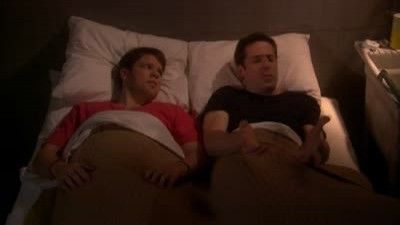 #13 - Better with Lying
Season 1 - Episode 18 - Aired Apr 20, 2011
On the eve of Mia and Casey's engagement party, the sisters begin to suspect there is something fishy about each other's tales about how they met their men. Meanwhile, since the celebration is at Vicky and Joel's country club, Joel thinks it could afford him the opportunity to save money in his campaign to be elected club treasurer.
289 votes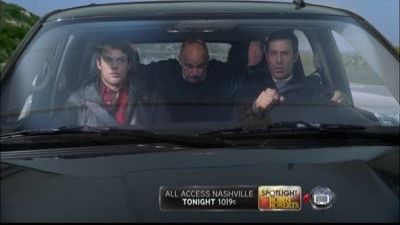 #14 - Better with Road Joel
Season 1 - Episode 7 - Aired Nov 3, 2010
When the guys take a road trip to Vermont to get Casey's stuff out of storage, Ben sees the journey as a chance to get to know Casey better, while Joel envisions it as an opportunity to become a father-in-law gone wild. Back at home, the women throw a baby shower for Mia and invite Casey's quirky and demanding mother, who causes a ruckus with Vicky when both future grannies want to be known as Nana.
340 votes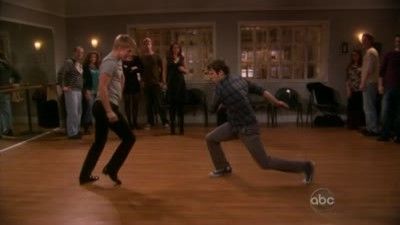 #15 - Better with Dancing
Season 1 - Episode 19 - Aired Apr 25, 2011
To prep for their wedding reception, Casey and Mia take a dance class, where he, a very accomplished dancer, discovers that she has two left feet. Meanwhile, Ben seeks relationship advice from talk-show host Larry King who is staying at Ben's hotel.
343 votes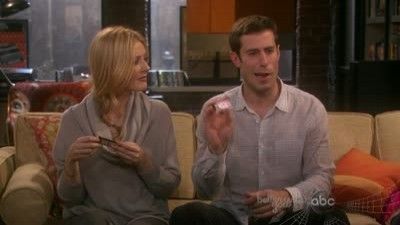 #16 - Better with Halloween
Season 1 - Episode 6 - Aired Oct 27, 2010
Maddie boo-hoos the fact that her birthday falls on Halloween and overshadows her special day, so Mia and Casey offer to treat her to a party at their new home. Meanwhile, Ben forgets what Maddie wants for a gift, and Joel offers him some advice on how he always handled such a situation; and Mia finds a mysterious videotape among Ben's things and wonders whether she should sneak a peek at it.
341 votes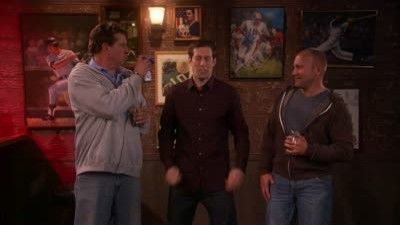 #17 - Better with a Shamrock
Season 1 - Episode 15 - Aired Feb 23, 2011
Ben hopes to get his name inscribed on a shamrock at his favorite bar, but it looks like he will strike out in his efforts when he learns the establishment's owner is New York Yankee Nick Swisher, with whom Ben has a bad history. Meanwhile, Mia and Maddie use a secret language to convey their apprehension about attending a charity event with Vicky.
369 votes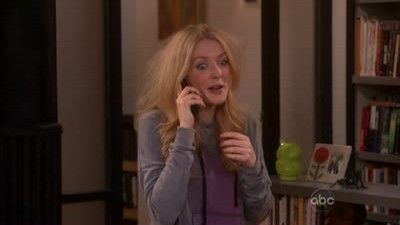 #18 - Better Without a Job
Season 1 - Episode 17 - Aired Apr 13, 2011
Maddie's joy at being named partner at her law firm is short-lived when she is laid off, and she tells everyone she quit to take a better job. Meanwhile, Mia and Casey suspect there is a secret negative message in a children's book that has been passed down through generations.
345 votes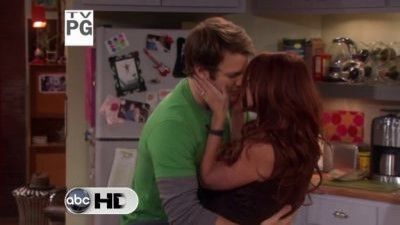 #19 - Better with Flirting
Season 1 - Episode 8 - Aired Nov 17, 2010
Mia and Casey are excited when Maddie gets them a meeting with one of the top wedding planners in the city -- the charming but very expensive Lorraine Ashley. But the too-good-to-be-true arrangement turns awkward when it looks like Lorraine is trying to upstage the couple's pending nuptials. Meanwhile, Ben realizes that he has been with Maddie for so long that his "flirting muscle" has gone soft.
366 votes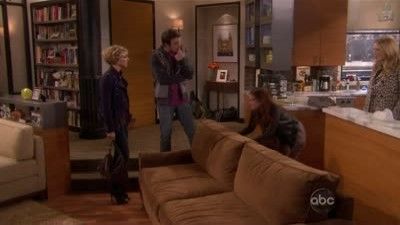 #20 - Better Without a Couch
Season 1 - Episode 16 - Aired Mar 2, 2011
Casey finds out that his ex-girlfriend wants to pick up the couch she lent him before their breakup - the same couch Mia and Casey are currently using. Since the Putney girls are known to be the jealous type, Ben assures Casey that he'll come up with the perfect plan to help him get rid of it without Mia knowing the real reason. Meanwhile, Maddie updates Vicky and Joel's wills, but finds they won't take her professional efforts seriously.
337 votes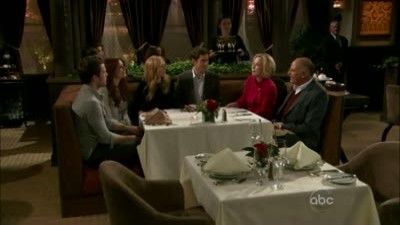 #21 - Pilot
Season 1 - Episode 1 - Aired Sep 22, 2010
Maddie is distressed to learn her younger sister, Mia, is engaged to a guy she's only known a short while. Meanwhile, the siblings' parents are overjoyed with the news.
460 votes
Writers:
Shana Goldberg-Meehan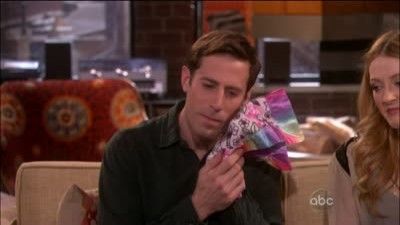 #22 - Better with Crying
Season 1 - Episode 20 - Aired Apr 27, 2011
When a very pregnant Mia realizes her condition will prevent her from participating in many of the wedding-day festivities, she and Casey decide to postpone the ceremony until after the baby is born, and then set out to recoup their deposits. Meanwhile, Ben decides to have some fun with Joel when he discovers the father of the bride is unable to stop shedding tears while preparing his wedding-day toast to his little girl.
343 votes