The BEST Episodes of Beastars
Every episode ever - ranked by fan votes!
Last Updated: Feb 13, 2021
The story takes place in a world of civilized anthropomorphic animals with a cultural divide between the carnivores and herbivores. The series takes its name from the in-universe rank of Beastar, an individual of great talent, service, and notoriety. Legosi, a large gray wolf, is a timid and quiet student of Cherryton School where he lives in a dorm with several other carnivorous students including his outgoing Labrador friend, Jack. As a member of the school's drama club, Legosi works as a stagehand and supports the actors of the club headed by the star pupil Louis, a red deer. Out of nowhere, Tem the alpaca is brutally murdered and devoured in the night setting a wave of unease and distrust between the herbivore and carnivore students. At the same time, Legosi has a fateful encounter with Haru, a small dwarf rabbit, and begins developing complex feelings for her.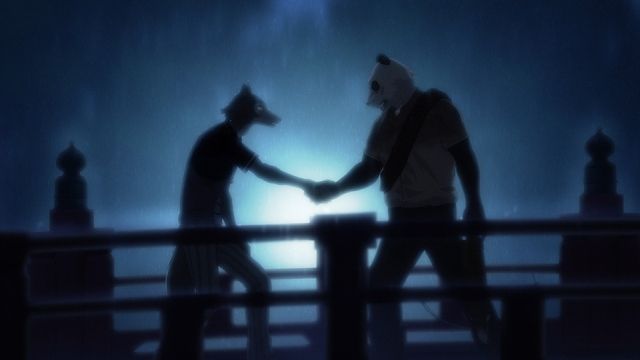 #1 - A Wolf in Sheep's Clothing
Season 1 - Episode 10 - Aired Dec 12, 2019
Legoshi risks his life to find the Shishi-Gumi. A friend helps him channel and control his inner beast so that he can save Hal.
142 votes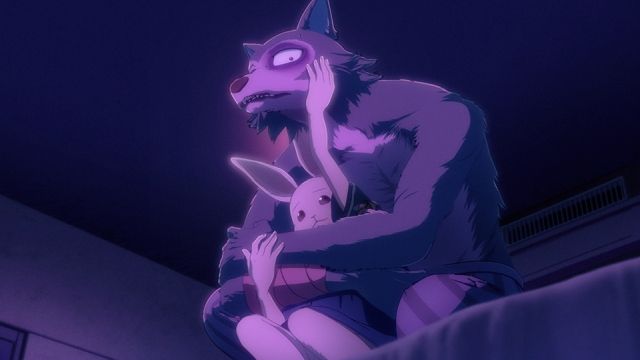 #2 - To the Neon District
Season 1 - Episode 11 - Aired Dec 19, 2019
A ferocious Legoshi wreaks havoc to save Hal, while an unknown ally assists in their escape. Awkward timing causes some awkward situations afterwards.
143 votes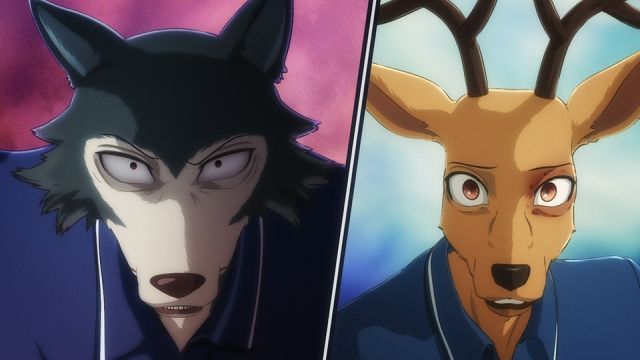 #3 - Into the Lion's Den
Season 1 - Episode 9 - Aired Dec 5, 2019
Rouis recalls his harrowing past, and Legoshi makes a personal vow despite conflicting feelings. Meanwhile, Hal is kidnapped for ransom by carnivores.
135 votes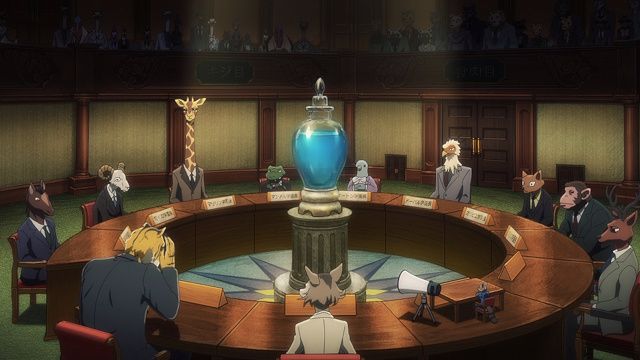 #4 - The Gray Police Hound Runs
Season 2 - Episode 2 - Aired Jan 14, 2021
Rokume, a giant rattlesnake claiming to be the only security guard in the school, approaches Legoshi and asks him to track down the murderer.
33 votes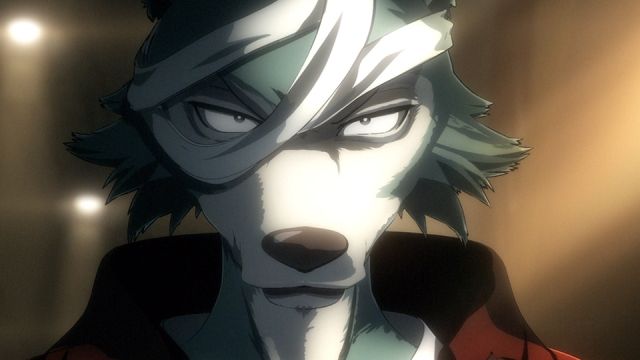 #5 - Give it Your All
Season 1 - Episode 4 - Aired Oct 31, 2019
The drama club switches up parts after the last performance. Tapped to appear onstage, Legoshi confronts the new lead actor about a dangerous issue.
176 votes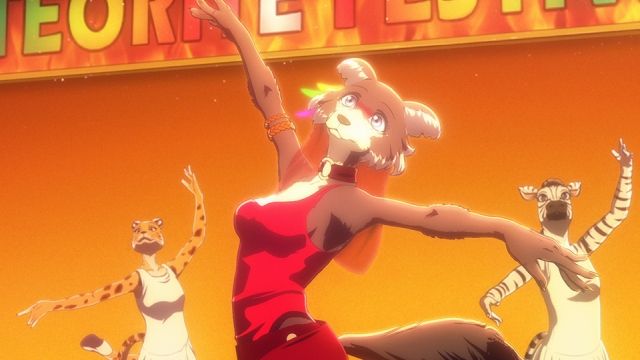 #6 - In the Storm's Wake
Season 1 - Episode 12 - Aired Dec 26, 2019
Hal and Legoshi return to school after their strange night. As the festival gets underway, Juno challenges Hal for Legoshi's affections.
141 votes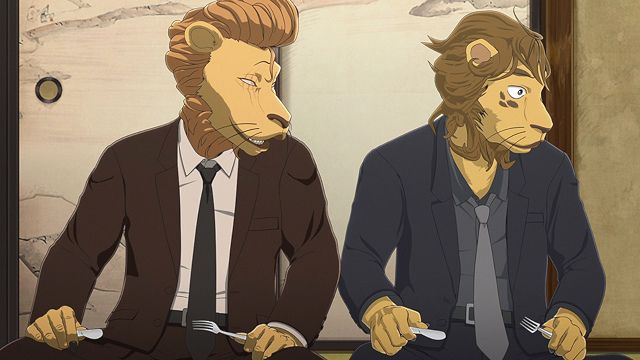 #7 - If You Get Too Close, Our Fur Will Get Tangled
Season 2 - Episode 4 - Aired Jan 28, 2021
Legosi is attacked by a powerful carnivore. As Louis earns the trust of the Shishi Clan, he loses his own health and peace of mind.
30 votes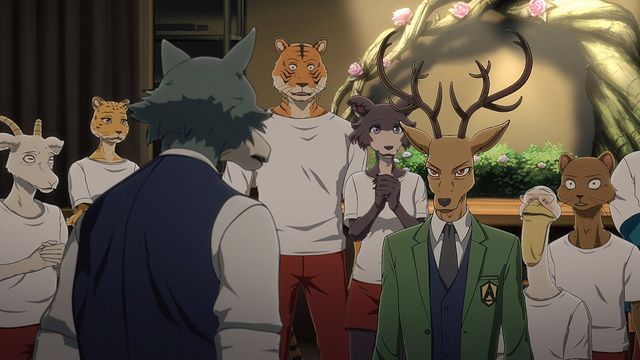 #8 - A Teen's Never-Ending Alarm
Season 2 - Episode 1 - Aired Jan 7, 2021
Things are somewhat calm again, but with Tem's murder unsolved and Rouis missing, the school is filled with rumors of hauntings and strange occurrences.
46 votes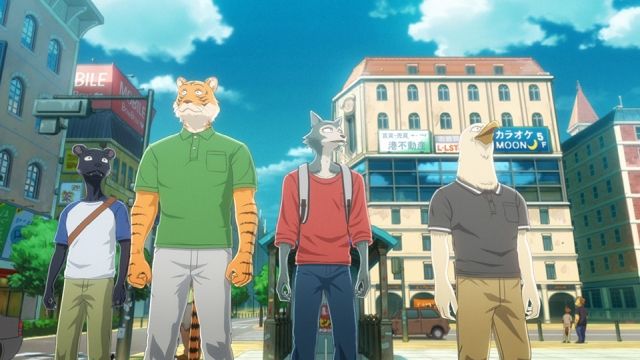 #9 - Blurred Vision - Dream or Reality?
Season 1 - Episode 6 - Aired Nov 14, 2019
After another murder, herbivores are confined to campus. Out in town, the theater club carnivores enter a shady district for adult meat eaters.
147 votes
#10 - Below the Fur Coat
Season 1 - Episode 7 - Aired Nov 21, 2019
The mystery of Legoshi's favorite lunch is solved. Hal recalls her first encounter with a vulnerable Rouis, who has a fiancée.
150 votes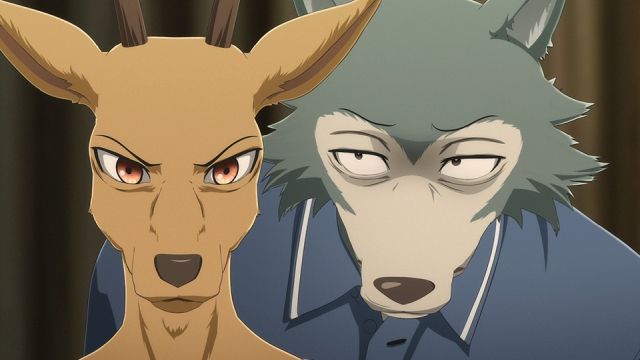 #11 - Caught like Floss in a Canine's Teeth
Season 1 - Episode 8 - Aired Nov 28, 2019
Legoshi offers to escort Hal home; on the way she attempts to become better friends with him, unaware of his guilt. Juno has a revelation.
139 votes
#12 - Two Sides to the Story
Season 1 - Episode 5 - Aired Nov 7, 2019
Legoshi deals with misplaced notoriety after the chaotic but successful play, with Jack's support. Hal and Rouis have a clandestine encounter.
158 votes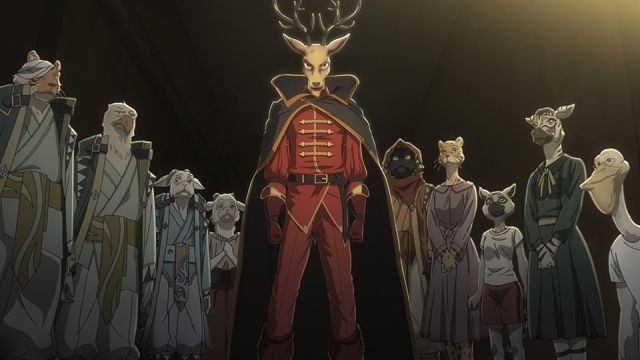 #13 - A Wolf is Born
Season 1 - Episode 3 - Aired Oct 24, 2019
Hal and Legoshi's interaction ends extremely awkwardly. With two days to the performance, the school newspaper is sniffing out what Rouis is hiding.
176 votes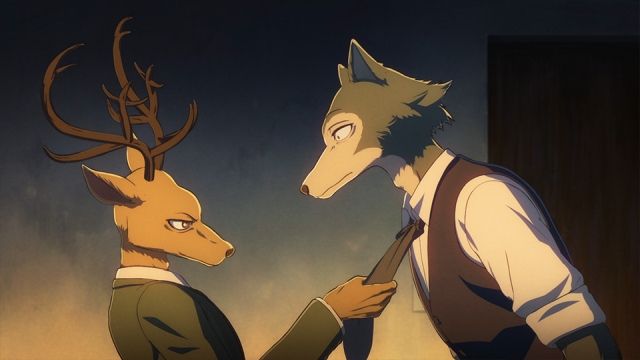 #14 - The Moon and the Beast
Season 1 - Episode 1 - Aired Oct 10, 2019
An herbivore's murder unsettles Cherryton Academy, with some suspecting grey wolf Legoshi. Dwarf rabbit Hal struggles with her classmates' bullying.
210 votes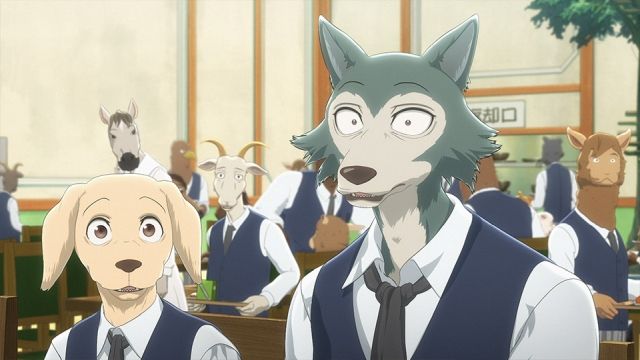 #15 - The Academy's Top Dogs
Season 1 - Episode 2 - Aired Oct 17, 2019
Legoshi ponders his own ferocious impulses; an altercation at breakfast unsettles him further. The theater students prepare for their play.
187 votes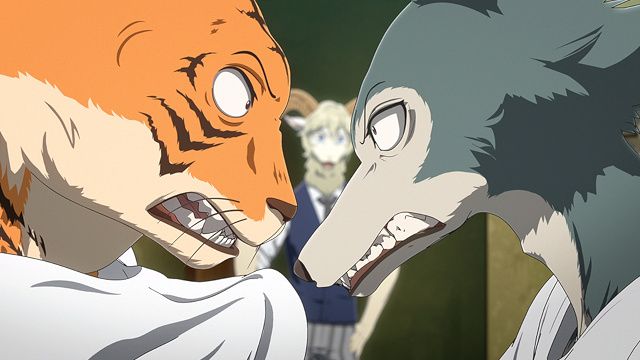 #16 - The Lead Stuck in Your Throat
Season 2 - Episode 3 - Aired Jan 21, 2021
After taking a drastic step against the Shishi-Gumi, Rouis faces an impossible choice. The drama club gets a new, very confident member.
33 votes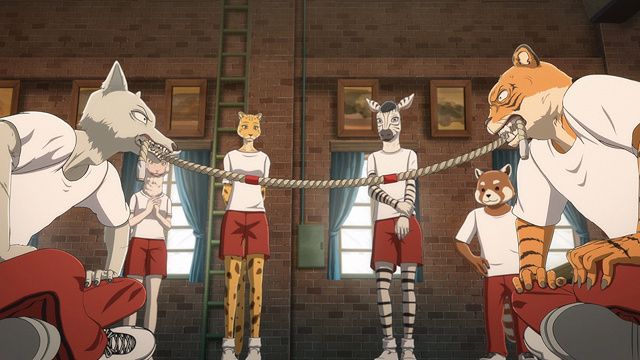 #17 - Episode 6
Season 2 - Episode 6 - Aired Feb 11, 2021
15 votes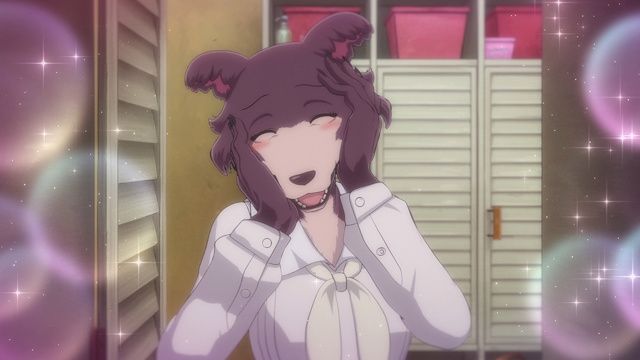 #18 - White is Still White in Monochrome
Season 2 - Episode 5 - Aired Feb 4, 2021
Louis is working hard to expand the power of the Shishi Clan, and is gradually gaining the trust of the clan as the boss. Legosi is trying to "become stronger", to protect the school.
27 votes