The BEST Episodes of Beastars
Every episode ever - ranked by fan votes!
Last Updated: Dec 16, 2020
The story takes place in a world of civilized anthropomorphic animals with a cultural divide between the carnivores and herbivores. The series takes its name from the in-universe rank of Beastar, an individual of great talent, service, and notoriety. Legosi, a large gray wolf, is a timid and quiet student of Cherryton School where he lives in a dorm with several other carnivorous students including his outgoing Labrador friend, Jack. As a member of the school's drama club, Legosi works as a stagehand and supports the actors of the club headed by the star pupil Louis, a red deer. Out of nowhere, Tem the alpaca is brutally murdered and devoured in the night setting a wave of unease and distrust between the herbivore and carnivore students. At the same time, Legosi has a fateful encounter with Haru, a small dwarf rabbit, and begins developing complex feelings for her.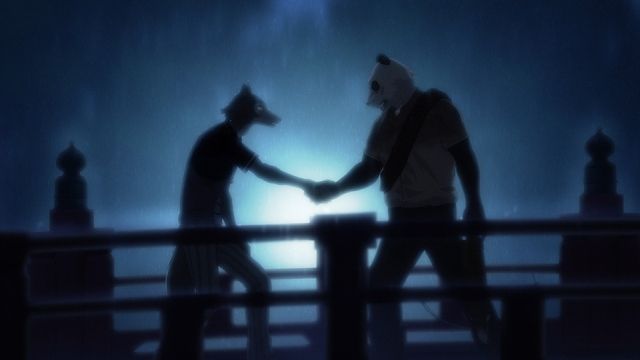 #1 - A Wolf in Sheep's Clothing
Season 1 - Episode 10 - Aired Dec 12, 2019
Legoshi risks his life to find the Shishi-Gumi. A friend helps him channel and control his inner beast so that he can save Hal.
133 votes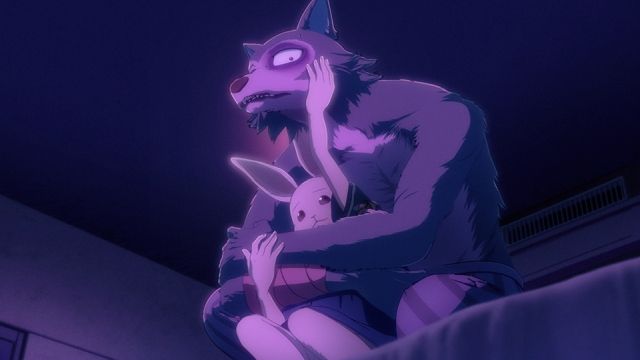 #2 - To the Neon District
Season 1 - Episode 11 - Aired Dec 19, 2019
A ferocious Legoshi wreaks havoc to save Hal, while an unknown ally assists in their escape. Awkward timing causes some awkward situations afterwards.
134 votes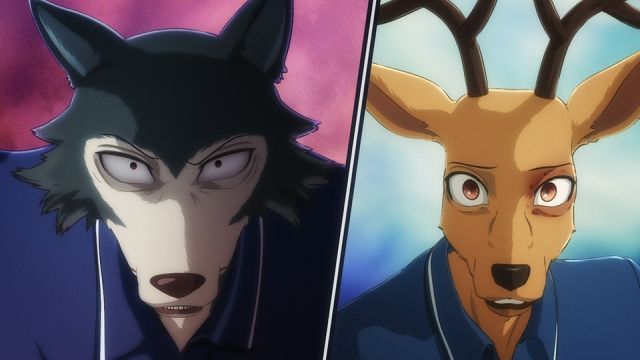 #3 - Into the Lion's Den
Season 1 - Episode 9 - Aired Dec 5, 2019
Rouis recalls his harrowing past, and Legoshi makes a personal vow despite conflicting feelings. Meanwhile, Hal is kidnapped for ransom by carnivores.
127 votes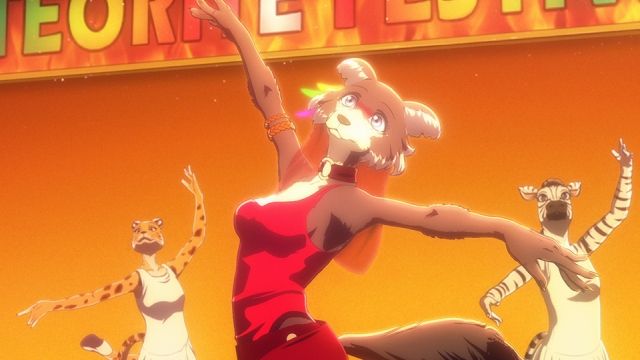 #4 - In the Storm's Wake
Season 1 - Episode 12 - Aired Dec 26, 2019
Hal and Legoshi return to school after their strange night. As the festival gets underway, Juno challenges Hal for Legoshi's affections.
132 votes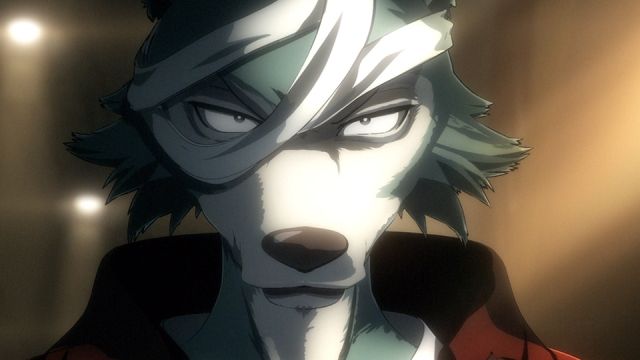 #5 - Give it Your All
Season 1 - Episode 4 - Aired Oct 31, 2019
The drama club switches up parts after the last performance. Tapped to appear onstage, Legoshi confronts the new lead actor about a dangerous issue.
167 votes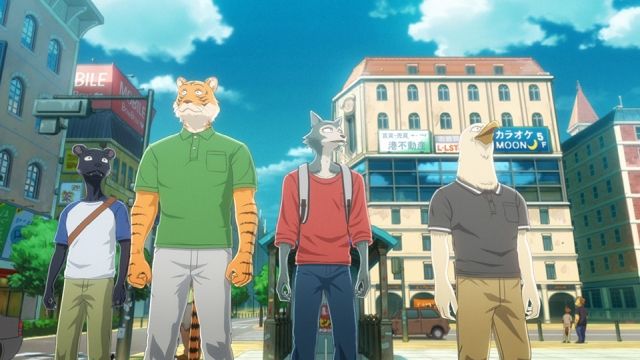 #6 - Blurred Vision - Dream or Reality?
Season 1 - Episode 6 - Aired Nov 14, 2019
After another murder, herbivores are confined to campus. Out in town, the theater club carnivores enter a shady district for adult meat eaters.
140 votes
#7 - Below the Fur Coat
Season 1 - Episode 7 - Aired Nov 21, 2019
The mystery of Legoshi's favorite lunch is solved. Hal recalls her first encounter with a vulnerable Rouis, who has a fiancée.
143 votes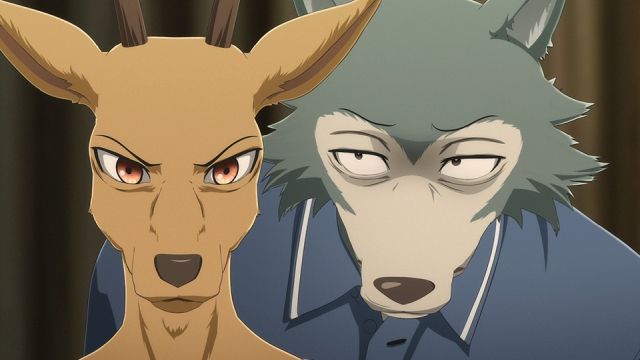 #8 - Caught like Floss in a Canine's Teeth
Season 1 - Episode 8 - Aired Nov 28, 2019
Legoshi offers to escort Hal home; on the way she attempts to become better friends with him, unaware of his guilt. Juno has a revelation.
131 votes
#9 - Two Sides to the Story
Season 1 - Episode 5 - Aired Nov 7, 2019
Legoshi deals with misplaced notoriety after the chaotic but successful play, with Jack's support. Hal and Rouis have a clandestine encounter.
151 votes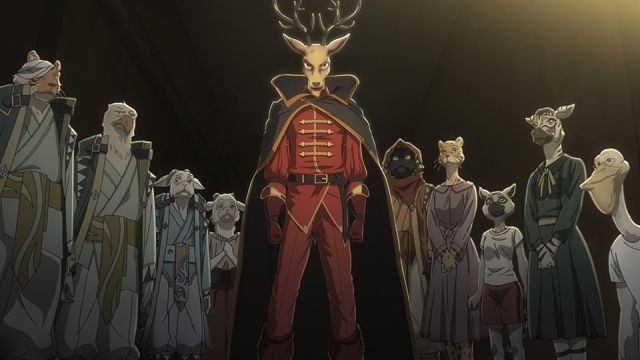 #10 - A Wolf is Born
Season 1 - Episode 3 - Aired Oct 24, 2019
Hal and Legoshi's interaction ends extremely awkwardly. With two days to the performance, the school newspaper is sniffing out what Louis is hiding.
166 votes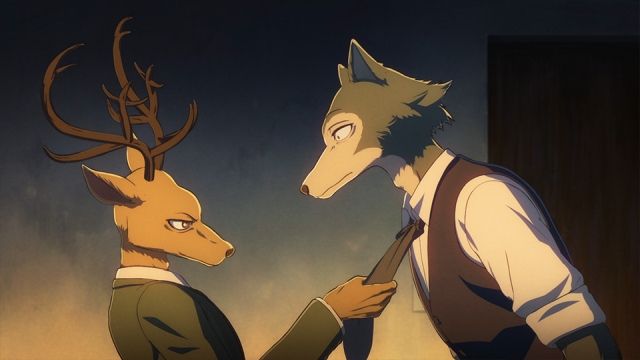 #11 - The Moon and the Beast
Season 1 - Episode 1 - Aired Oct 10, 2019
An herbivore's murder unsettles Cherryton Academy, with some suspecting grey wolf Legoshi. Dwarf rabbit Hal struggles with her classmates' bullying.
199 votes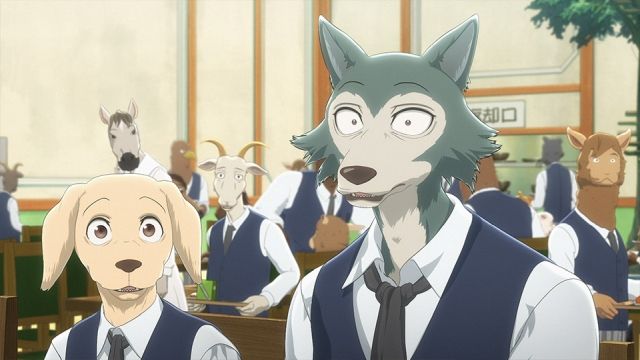 #12 - The Academy's Top Dogs
Season 1 - Episode 2 - Aired Oct 17, 2019
Legoshi ponders his own ferocious impulses; an altercation at breakfast unsettles him further. The theater students prepare for their play.
175 votes