The BEST Episodes of Battle of the Planets
Every episode ever - ranked by fan votes!
Last Updated: Aug 14, 2019
Battle of the Planets follows the adventures of the teenage-hero team G-Force. Mark, Jason, Princess, Keyop, and Tiny travel in The Phoenix to battle the evil forces of Zoltar from Planet Spectra. G-Force is guided by Chief Anderson and 7-Zark-7, but also receives help from Colonel Cronos, President Kane, Susan, and even 1-Rover-1. They are based in Center Neptune, which is far beneath the sea off the west coast of the United States.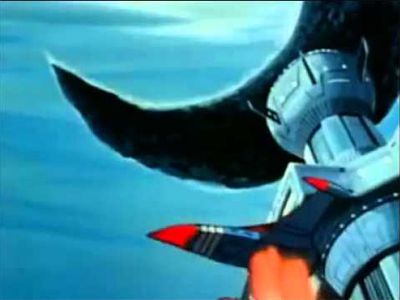 #1 - A Whale Joins G-Force
Season 1 - Episode 17
Spectra sends a mechanical whale to Earth. The Mecha attacks Bay City and G-Force goes after it. The Team interrupts the Spectra ship as it attacks some whales and Keyop promptly adopts a baby whale that survived. G-Force must locate the Spectra base and stop Zoltar before he destroys all of Earth's whales!
2 votes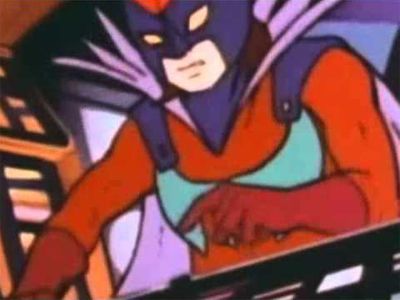 #2 - Prisoners in Space
Season 1 - Episode 35
Tiny's van breaks down and he is picked up by a Prison van on its way to Barracuda Island, a maximum securty prison. Spectra's gains control of the prison and Zoltar has promises freedom to the prisoners if they will join Spectra. The G-Force team must rescue Tiny and keep the prisoners from escaping.
2 votes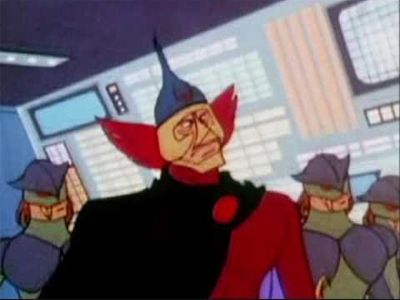 #3 - The Jupiter Moon Menace
Season 1 - Episode 9
Commander Typhon from planet Scorpius is an exile who wants Zoltar's help in defeating his rival opponants on his planet In exchange Typhon gives Zoltar a new weapon, the Scorpion, that creates meteor showers. In hopes of averting the destruction of Capital City, G-Force heads for the Jupiter moon of Callisto. The Scorpion then heads for Earth, before the team can destroy it. Finding a submarine at the bottom of the ocean that is controlling the Scorpion and asteroid showers. Typhon escapes the submarine, trapping G-Force inside.
3 votes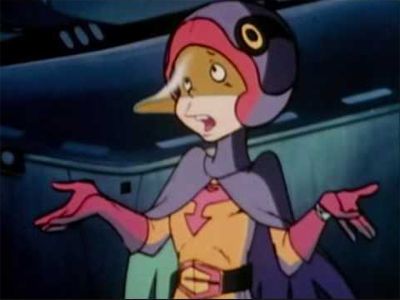 #4 - A Swarm of Robot Ants
Season 1 - Episode 10
After the city is blacked out, G-Force heads out to find out why. They find a swarm of ants attcking the Solar Fusion Plant. After flooding the ants away from the complex, they find the remants of one, finding that they are tiny robots. From the construction, Center Neptune scientists ascertain that the threat this time is not Spectra, but Tromulous. The team heads out to stop this lates threat. Once on Tromulous, they set down the robot ant and follow it to its home. They come to a giant ant hill, and before they can make a plan, the sand opens up under their feet.They find themselves captured by Commandeer Antof who has struck a bargain with Zoltar giving him Earth if he kills G-Force. Keyop sets chargesto the bubble that entraps the team, enabling them to get out. out of a giant cocoon a queen robot ant hatches.and heads for Earth.
3 votes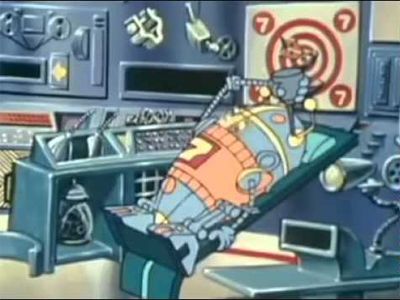 #5 - Space Rocket Escort
Season 1 - Episode 11
G-Force is given the job to escort a new plane, called the FY-9, to the planet Riga.
3 votes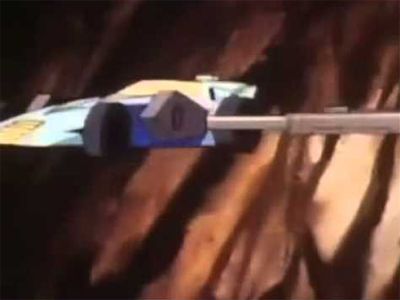 #6 - Big Robot Gold Grab
Season 1 - Episode 6
Bars of gold are stolen from the Intergalactic Federation, and G-Force is sent out to get it back. While searching one of the islands where the gold might be hidden, Mark, Princess and Keyop are captured and taken to a secret Spectra base.
6 votes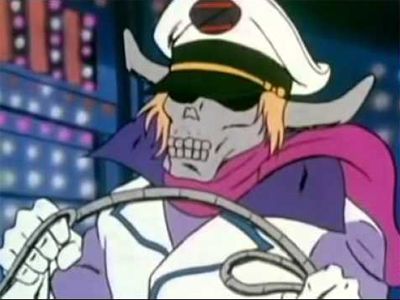 #7 - Ace from Outer Space
Season 1 - Episode 7
Out of all the pilots in the Federation, Mark has been selected to test the Space Patol Scout (XF-97) , to be used in Galactic Security. In the midst of the flight he is attacked and downed by Captian Doom from planet Ergos, who is a space pirate. Mark ejects to safety while Doom attacks the airshow uses a laser whip. The Phoenix is forced to land after its rudder is destroyed. From the rudder of the Phoenix, a sample of the metal from the whip is found, but Center Neptune scientists donÕt know what it is. The team heads to Ergos to search for the source of the metal before other weapons constructed with it can be used by the Space Pirate.
6 votes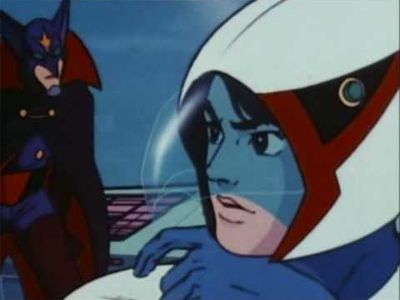 #8 - Microfilm Mystery
Season 1 - Episode 15
Spectra wants to steal Metamorphosis 1, a mecha that can transform into any shape.
2 votes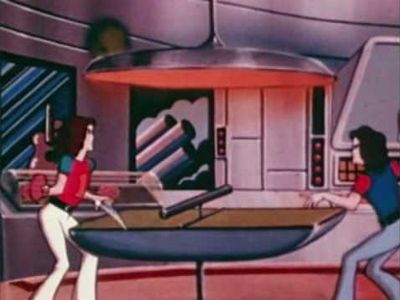 #9 - The Alien Beetles
Season 1 - Episode 16
Spectra sends their latest Mecha to Earth-the Beetles! The Beetles are powered by human life energy and 4 boys (one is Keyop! ), are captured by Spectra to power the Mechas. G-Force must find a way to rescue Keyop and the others and stop the Beetles before Earth is destroyed!
2 votes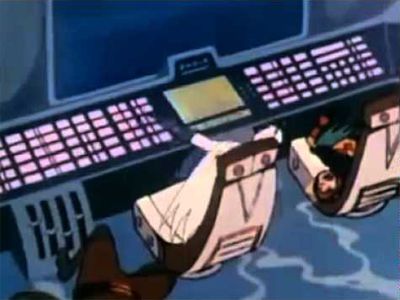 #10 - The Sea Dragon
Season 1 - Episode 19
Spectra attacks the new defense base on planet Aquatica. They capture the base using their new Mecha: the Sea Dragon. Chief Anderson sends the team to Aquatica to reclaim the base and destroy the Sea Dragon!
2 votes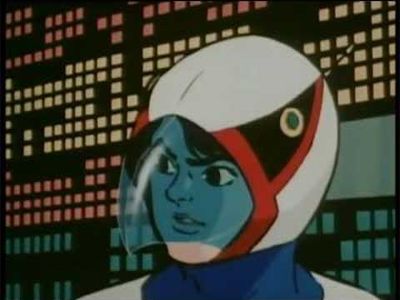 #11 - The Bat-Ray Bombers
Season 1 - Episode 23
Tiny falls asleep on the Phoenix and fails to answer Mark's call to duty. Because of this, he gets suspended from G-Force only to find that a mysterious sea creature is terrorizing citizens. Tiny decides to redeem himself by facing the threat alone.
2 votes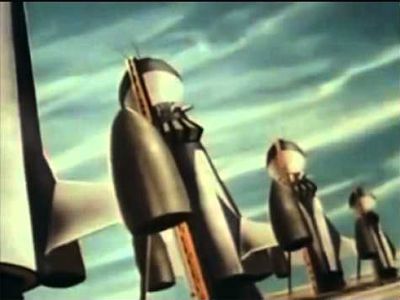 #12 - The Ghostly Grasshopper
Season 1 - Episode 25
What at first appears to be an exceptionally high powered typhoon hits the world's largest water reserve center in cosmic city. For some unexplained reason, the weather control missiles which could have deflected the storm, were never launched. Chief Anderson tries to convince the leaders that the storm was no accident of nature, while G-Force investigates some unusual activity and a possible Zoltar connection.
2 votes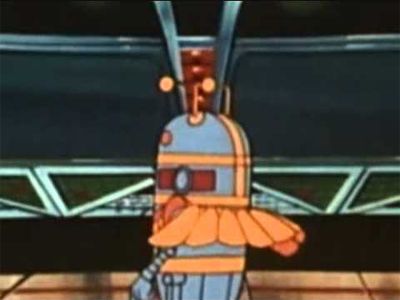 #13 - Demons of the Desert
Season 1 - Episode 29
G-Force flies to Abura, to help their friend the sheik Tabul, whose uncle seized control of the country during his absence.
2 votes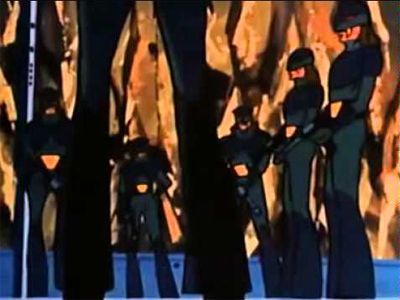 #14 - Siege of the Squids
Season 1 - Episode 30
A cargo ship is destroyed, but the only witnesses, fisherman and his sons, are reluctant to tell G-Force what they know.
2 votes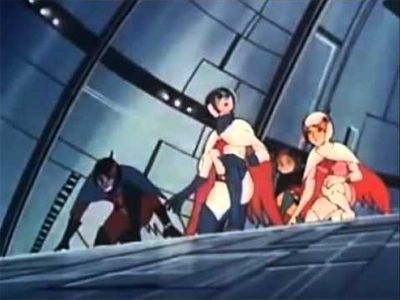 #15 - Orion, Wonder Dog of Space
Season 1 - Episode 31
Spectra causes a worldwide drought on Earth. Orion, goes out on a dangerous mission with Dr. Backster, who has created a way to melt water from part of the polar caps to relieve the drought. When Dr. Backster discovers a secret Spectra base and is captured, he sends Orion to alert G-Force.
3 votes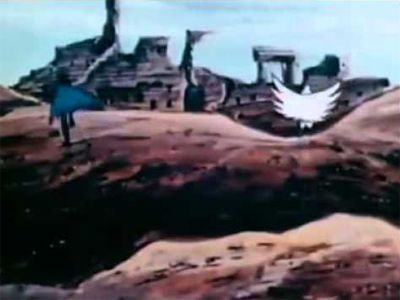 #16 - Victims of the Hawk
Season 1 - Episode 36
A young, married couple stayed behind to help defend a base from an attack by Spectra. Both survived and were brought back to Earth as heroes. Zoltar wants to eliminate them (both are eyewitnesses to the Spectran attack) and both have parents that are highly placed in the government. He orders them kidnapped and brought to Spectra. It's up to G-Force to rescue the two from Zoltar.
3 votes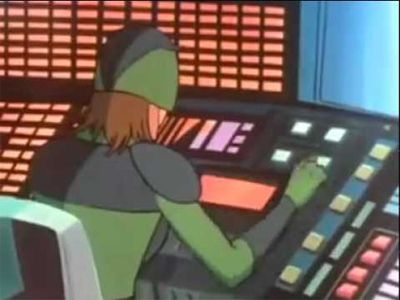 #17 - Seals of Sytron
Season 1 - Episode 38
Galactor attacks Sytron, the only mining and storage facility of Galactite Hydronium for the entire earth. Galactite Hydronium is the fuel that powers Earth's spacecrafts and holds her forcefields together. G-Force must defend the island and rescue the workers.
2 votes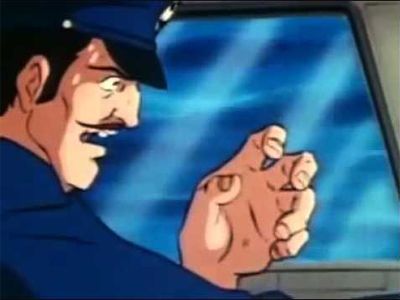 #18 - Capture of the Galaxy Code
Season 1 - Episode 40
G-Force has ensure delivery of the central mechanism of the dynastrol computer. No one besides the president of the intergalactic federation is cleared to carry it.
3 votes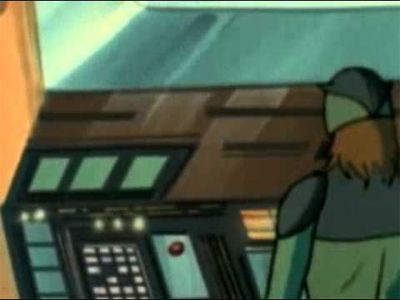 #19 - Secret Island
Season 1 - Episode 50
There have been many planes and ships disappearing in the Bermuda Triangle. Mark and Princess are sent to Shipwreck Island in the Triangle to investigate. They discover a Spectra base and their latest weapon, the Whirly Knife. Mark summons the team, but can they stop the latest Mech from Spectra ?
1 votes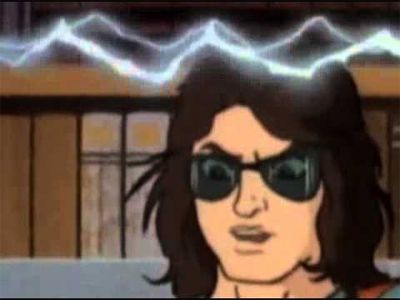 #20 - Defector to Spectra
Season 1 - Episode 67
Greg, working within the central security agency, seems to be turning traitor for Spectra. Meanwhile, Zark has slipped his fozdic, and cannot perform his duties.
1 votes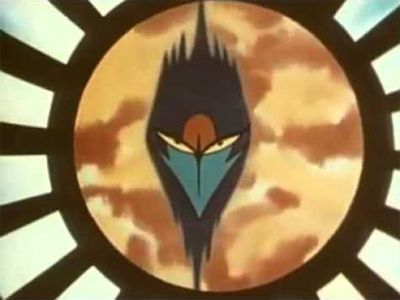 #21 - Race Against Disaster
Season 1 - Episode 24
Jason enters a continental auto race with a fellow driver named Lucy. However, Lucy is not all she seems to be. Although used by Spectra to infiltrate G-Force via Jason, Lucy is not able to compete her mission because she has grown fond of Jason. This is quite a feat, especially after the revelation that she is a robot!
3 votes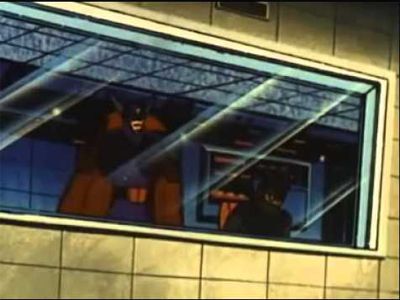 #22 - The Space Rock Concert
Season 1 - Episode 34
The Team is relaxing at a Dirty Name 5 concert when Spectra appears! The entire band is kidnapped and forced to play. Their music is used as a sound weapon, literally shaking apart whatever it is directed at. The G-Force team have to rescue the band and stop Zoltar from succeeding in his plan.
3 votes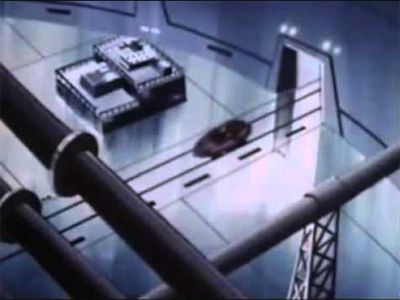 #23 - Raid on a Nearby Planet
Season 1 - Episode 41
Planet Vega is attacked by Spectra's Space Ray Machine and most of their vital installations are destroyed. G-Force is sent to Vega to track down the Ray Machine and follow it back to the base. They must infiltrate and destroy the base and the Space Ray Machine to keep Spectra from capturing Vega!
3 votes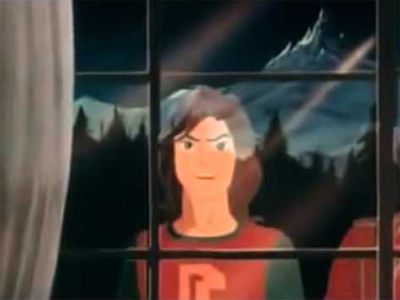 #24 - Peaks of Planet Odin
Season 1 - Episode 43
7-Zark-7 has a hunch that Spectra is about to unleash a scheme on Planet Odin and sends G-Force there. The chief of that planet turns out to be intent on capturing Colonel Chronos and working with Zoltar who will give him a great new weapon.
3 votes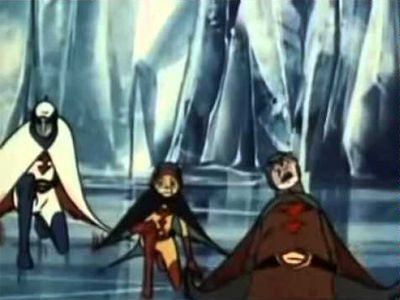 #25 - Raid of the Red Scorpion
Season 1 - Episode 46
The Luminous One commands Zoltar to destroy Earth's entire energy capability. Zoltar uses a 'scorpion' mech to go on a rampage, starting by destroying Earth's most important research facility.
3 votes