The Best Episodes of Battle of the Planets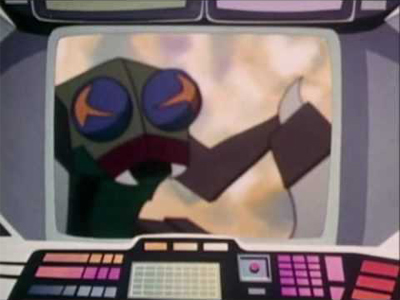 #1 - The Space Serpent 8.50
Season 1 - Episode 4
A serpent is attacking oil refineries. After her father is killed in one of the earthquakes, Debbie Harland blames Mark for not being able to help him. Mark then needs to balance helping Debbie with saving other refineries.
#2 - The Space Mummy 8.29
Season 1 - Episode 3
7-Zark-7 discovers a new planet, which is called Zarkadia in his honor. G-Force learns that several mysterious plane crashes have been occurring on the planet, so Mark travels undercover to investigate. There, he meets Dr. Sweet, who has developed a compound that can render Spectra's latest weapon useless. Sweet hid his creation in his nephew's toy, whose father was a pilot of a plane lost and spends all his days at the airport waiting for his father to return. When it seems like the pilot does indeed return, Sweet is first very happy his brother was back, but then realizes it wasn't him and finds the imposter trying to break into his personal safe. It turns out to be Zoltar, looking for the compound. In the meantime, Mark discovers Spectra is using a giant mummy to bring down the planes, and the rest of G-Force joins him, using Sweet's compound to destroy the mummy. With the compound secure, Spectra will never be able to use their weapon again.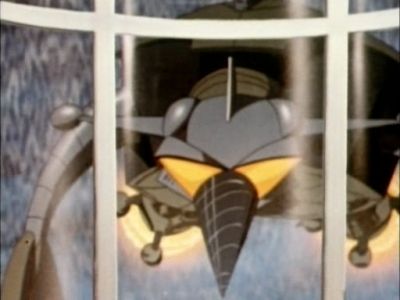 #3 - Attack of the Space Terrapin 7.86
Season 1 - Episode 1
G-Force is introduced and faces a challenge against one of Spectra's most mightiest machines, the Space Terrapin. To control the Universe, Spectra will stop at nothing to steal Earth's most valuable mineral: Vitalumis. Mark, Jason, Princess, Keyop, and Tiny (with help from 7-Zark-7 at Center Neptune) power The Phoenix to victory over Zoltar and Spectra.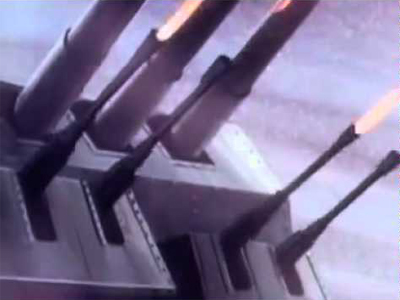 #4 - Ghost Ship of Planet Mir 7.83
Season 1 - Episode 5
Brok, a disposed leader of Mir, joins up with Zoltar to get the planet back. G-Force gets called out from vacation to stop them from destroying an important underwater base. During the final battle, 3 strange fighters show up and save G-Force's lives.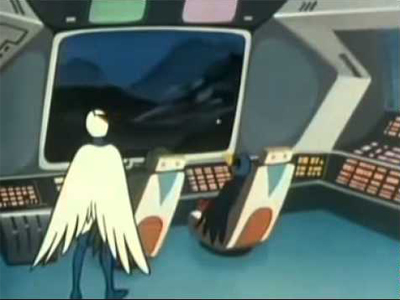 #5 - Rescue of the Astronauts 7.63
Season 1 - Episode 2
Upon their splashdown on Earth, two astronauts are kidnapped by a Manta Ray submarine for discovering the location of Spectra bases on Mars. G-Force is called upon to resuce the astronauts and retrieve the valuable information they obtained. Mark infiltrates Spectra's base, and is later joined by Keyop to return the astronauts to The Phoenix. The Spectra Commander escapes in the head of the Space Terrapin, only to be destroyed by the Fiery Phoenix.