The BEST Episodes of Battle of the Planets
Every episode ever - ranked by fan votes!
Battle of the Planets follows the adventures of the teenage-hero team G-Force. Mark, Jason, Princess, Keyop, and Tiny travel in The Phoenix to battle the evil forces of Zoltar from Planet Spectra. G-Force is guided by Chief Anderson and 7-Zark-7, but also receives help from Colonel Cronos, President Kane, Susan, and even 1-Rover-1. They are based in Center Neptune, which is far beneath the sea off the west coast of the United States.
Watch Now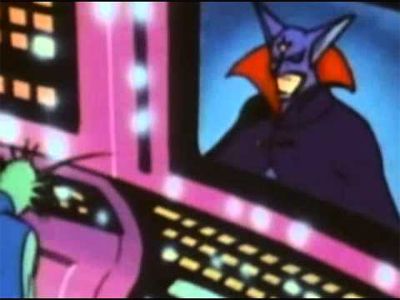 #1 - Decoys of Doom
Season 1 - Episode 53 - Aired Sep 24, 1979
Humanoid decoys of the G-Force team are created to be used as bait in a trap for Spectra. The "real" Mark swaps places with his decoy and is captured by Spectra. Mark must signal the team and lead G-Force to the Spectra base.
1 votes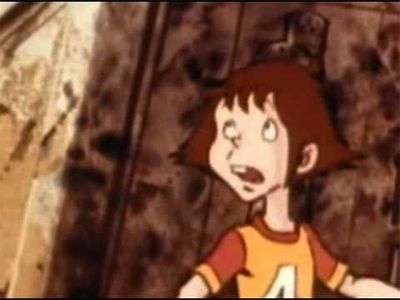 #2 - Peril in the Pyramids
Season 1 - Episode 58 - Aired Nov 5, 1979
An Egyptian temple disappears from Earth. 7-Zark-7 finds the temple has reappeared on Alpha 3 and sends G-Force there undercover to investigate. While there, a woman mistakes Keyop as her missing son, Ali.
2 votes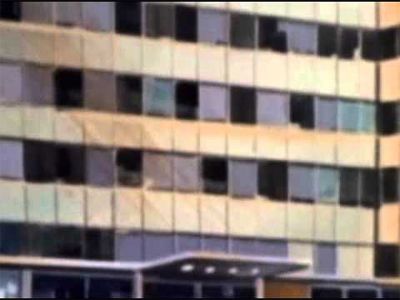 #3 - Rage of the Robotoids
Season 1 - Episode 59 - Aired Nov 12, 1979
Jason rescues a girl in a cab who is attacked by strange robotic manniquins. Upset that Mark doesn't trust the girl, Jason goes to talk with her, only to find Mark may be right. As a series of attacks terrorize the city, G-Force split up and head into the city to try and track down the attackers and stop them. Matters are made worse as one by one, the members of G-Force start disappearing...
2 votes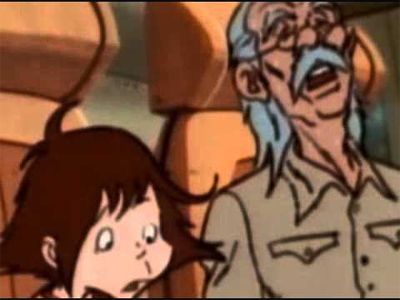 #4 - Invasion of the Locusts
Season 1 - Episode 61 - Aired Nov 26, 1979
In Spectra's latest attack, they send locusts to devour Earth's food supplies. Professor Chambers contacts G-Force and they send Keyop back with him to South America. They are attacked by the locusts and forced to crash land in the Amazon. G-Force must rescue them and stop the Giant Locust from destroying the Earth.
2 votes
#5 - The Space Safari
Season 1 - Episode 62 - Aired Dec 3, 1979
G-Force shoots down Zoltar. He escapes his ship and the team chases him through the forests of Planet Lukadia. Zoltar has the entire forest rigged with traps.
1 votes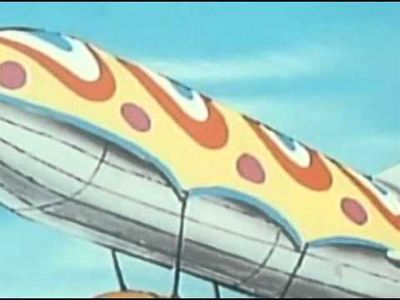 #6 - Museum of Mystery
Season 1 - Episode 63 - Aired Dec 10, 1979
Princess has lost her shoe and cannot transmute. Upset and at a loss on how she can now be a part of the team, or any help at all, she enters a contest to be a spokesperson for a major company, and inadvertantly is captured by Spectra.
1 votes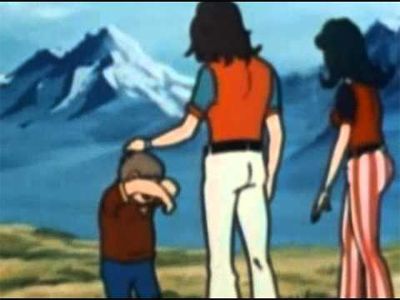 #7 - Peril of the Praying Mantis
Season 1 - Episode 64 - Aired Dec 17, 1979
Spectra launches it's latest attack, but when the team is called together Tiny cannot be reached so the team has to attempt to fend off the attack without him.
2 votes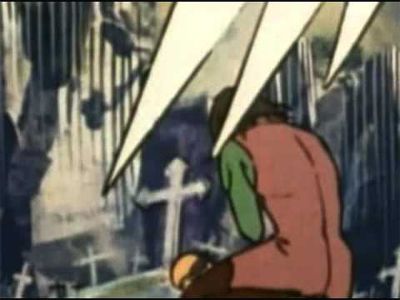 #8 - The Awesome Ray Force
Season 1 - Episode 65 - Aired Dec 24, 1979
Galactor develops a ray that causes the members of G-Force to revert to their civilian clothing.
2 votes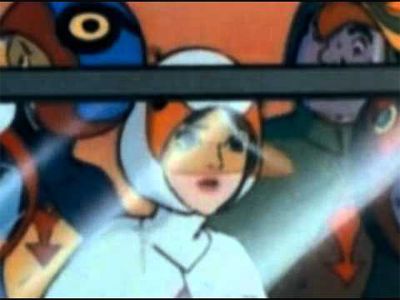 #9 - The Duplicate King
Season 1 - Episode 66 - Aired Dec 31, 1979
Spectra targets one of the richest countries on Earth, the small country of Beldania. G-Force is dispacted out to talk and protect the monarch, but right from the start things seem wrong. Sneaking into the palace at night, to avoid detection, they find the palace bobby-trapped and full of dangers. When they finally find the monarch, they find an imposter in his place.
2 votes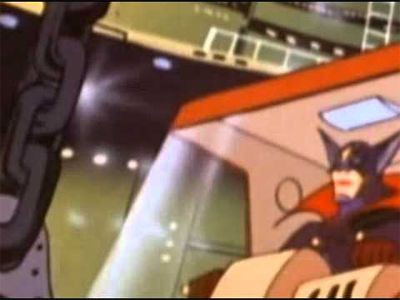 #10 - Panic of the Peacock
Season 1 - Episode 68 - Aired Jan 14, 1980
A giant mechanical peacock constructed by Spectra invades Earth, while Mark is kidnapped and his memory surpressed!
2 votes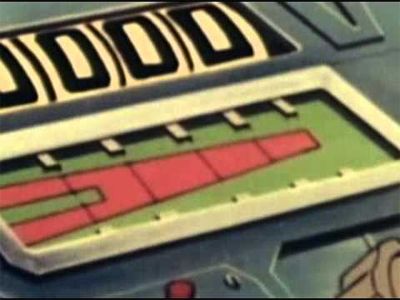 #11 - Spectra Space Spider
Season 1 - Episode 70 - Aired Jan 28, 1980
Stellar City is suffering a terrible drought, so sends supplies to the city by cargo planes. But the is airlifted supply convoy is attacked by a weapon created by Dr. Streker, who was fired from Center Neptune.
1 votes
#12 - Super Space Spies
Season 1 - Episode 71 - Aired Feb 4, 1980
G-Force travels to a distant planet called Paradise Island, where Spectra has set up a a base from which it is attacking and pollution the water reservoirs of Earth.
1 votes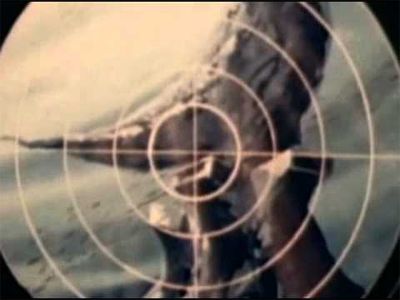 #13 - Island of Fear
Season 1 - Episode 74 - Aired Feb 25, 1980
Keyop investigates Witch's Island, which he suspects to be a Spectra base.
1 votes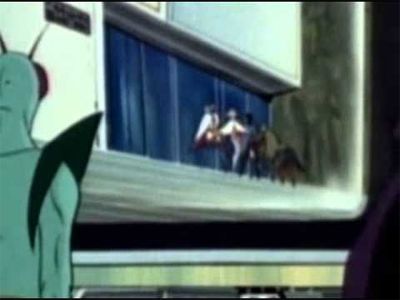 #14 - Rockets Out of Control
Season 1 - Episode 81 - Aired Apr 14, 1980
After watching the launch of a rocket ship, Chief Anderson leaves with Secretary Clayborne. But it turns out that Secretary Clayborne is an impostor.
1 votes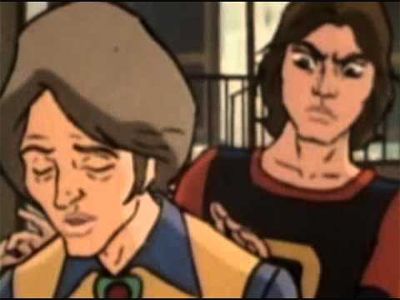 #15 - G-Force Defector
Season 1 - Episode 82 - Aired Apr 21, 1980
When the team is called to assemble, Jason has an accident is unable to join the team, leaving them at a disadvantage as they face Zoltar's attack.
1 votes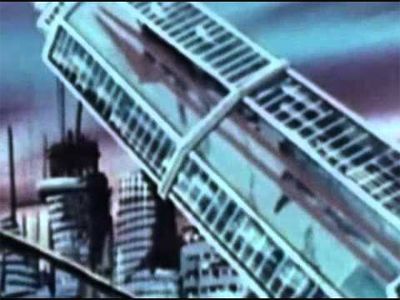 #16 - G-Force in the Future
Season 1 - Episode 84 - Aired May 5, 1980
Mark takes the eccentric scientist Dr Gorky, to the scout a location in the arctic as a possible site for Future World, a concept city to be powered by geothermal energy.
1 votes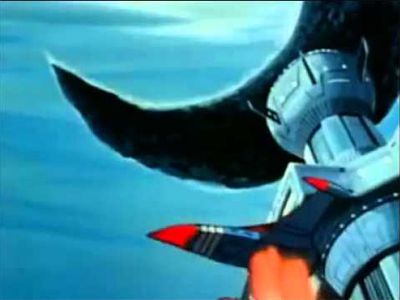 #17 - A Whale Joins G-Force
Season 1 - Episode 17 - Aired Jan 22, 1979
Spectra sends a mechanical whale to Earth. The Mecha attacks Bay City and G-Force goes after it. The Team interrupts the Spectra ship as it attacks some whales and Keyop promptly adopts a baby whale that survived. G-Force must locate the Spectra base and stop Zoltar before he destroys all of Earth's whales!
3 votes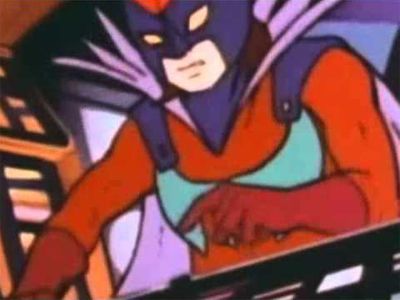 #18 - Prisoners in Space
Season 1 - Episode 35 - Aired May 28, 1979
Tiny's van breaks down and he is picked up by a Prison van on its way to Barracuda Island, a maximum securty prison. Spectra's gains control of the prison and Zoltar has promises freedom to the prisoners if they will join Spectra. The G-Force team must rescue Tiny and keep the prisoners from escaping.
3 votes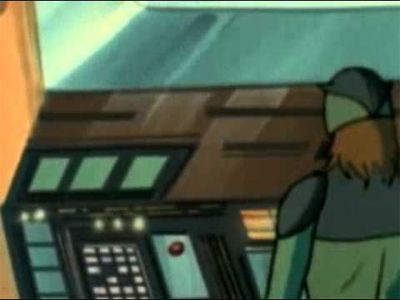 #19 - Secret Island
Season 1 - Episode 50 - Aired Sep 3, 1979
There have been many planes and ships disappearing in the Bermuda Triangle. Mark and Princess are sent to Shipwreck Island in the Triangle to investigate. They discover a Spectra base and their latest weapon, the Whirly Knife. Mark summons the team, but can they stop the latest Mech from Spectra ?
3 votes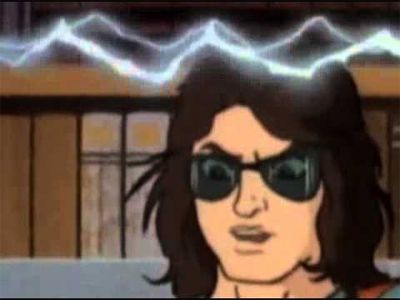 #20 - Defector to Spectra
Season 1 - Episode 67 - Aired Jan 7, 1980
Greg, working within the central security agency, seems to be turning traitor for Spectra. Meanwhile, Zark has slipped his fozdic, and cannot perform his duties.
3 votes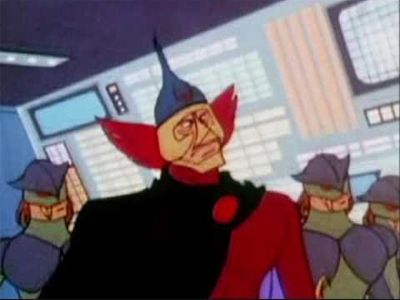 #21 - The Jupiter Moon Menace
Season 1 - Episode 9 - Aired Nov 13, 1978
Commander Typhon from planet Scorpius is an exile who wants Zoltar's help in defeating his rival opponants on his planet In exchange Typhon gives Zoltar a new weapon, the Scorpion, that creates meteor showers. In hopes of averting the destruction of Capital City, G-Force heads for the Jupiter moon of Callisto. The Scorpion then heads for Earth, before the team can destroy it. Finding a submarine at the bottom of the ocean that is controlling the Scorpion and asteroid showers. Typhon escapes the submarine, trapping G-Force inside.
4 votes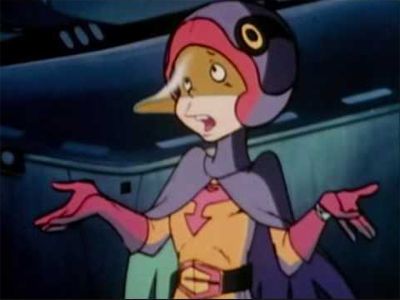 #22 - A Swarm of Robot Ants
Season 1 - Episode 10 - Aired Nov 20, 1978
After the city is blacked out, G-Force heads out to find out why. They find a swarm of ants attcking the Solar Fusion Plant. After flooding the ants away from the complex, they find the remants of one, finding that they are tiny robots. From the construction, Center Neptune scientists ascertain that the threat this time is not Spectra, but Tromulous. The team heads out to stop this lates threat. Once on Tromulous, they set down the robot ant and follow it to its home. They come to a giant ant hill, and before they can make a plan, the sand opens up under their feet.They find themselves captured by Commandeer Antof who has struck a bargain with Zoltar giving him Earth if he kills G-Force. Keyop sets chargesto the bubble that entraps the team, enabling them to get out. out of a giant cocoon a queen robot ant hatches.and heads for Earth.
4 votes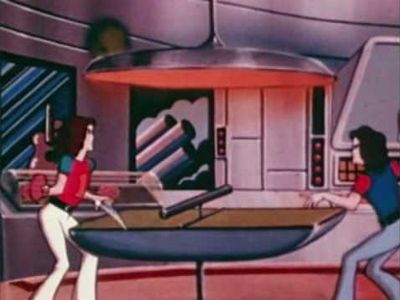 #23 - The Alien Beetles
Season 1 - Episode 16 - Aired Jan 15, 1979
Spectra sends their latest Mecha to Earth-the Beetles! The Beetles are powered by human life energy and 4 boys (one is Keyop! ), are captured by Spectra to power the Mechas. G-Force must find a way to rescue Keyop and the others and stop the Beetles before Earth is destroyed!
3 votes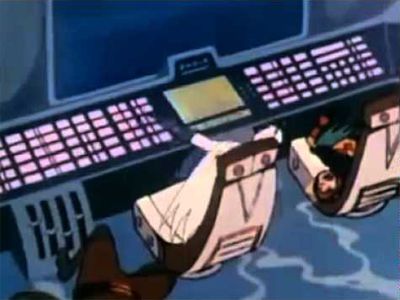 #24 - The Sea Dragon
Season 1 - Episode 19 - Aired Feb 5, 1979
Spectra attacks the new defense base on planet Aquatica. They capture the base using their new Mecha: the Sea Dragon. Chief Anderson sends the team to Aquatica to reclaim the base and destroy the Sea Dragon!
3 votes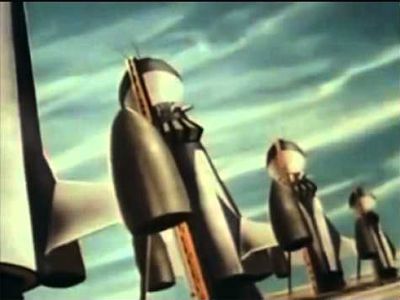 #25 - The Ghostly Grasshopper
Season 1 - Episode 25 - Aired Mar 19, 1979
What at first appears to be an exceptionally high powered typhoon hits the world's largest water reserve center in cosmic city. For some unexplained reason, the weather control missiles which could have deflected the storm, were never launched. Chief Anderson tries to convince the leaders that the storm was no accident of nature, while G-Force investigates some unusual activity and a possible Zoltar connection.
3 votes