The BEST Episodes of Barbie: Life in the Dreamhouse
Every episode ever - ranked by fan votes!
Last Updated: Jun 6, 2020
The latest animated series to tie in with the popular Barbie toyline, Barbie: Life in the Dreamhouse is a 2012 web series produced by Mattel. The series follows a Slice of Life look into Barbie's, well, life in her Malibu dream house, with brief Reality Television-esque asides into Barbie and her friends' thoughts. Barbie attends parties, goes to the beach, dates Ken, hangs out with her sisters, and does all of the sort of things you would expect Barbie to do. What's unexpected is the massive helping of Affectionate Self-Parody, Medium Awareness, and Parental Bonus on display, adding up to a lovingly parodic version of the Barbie universe not completely out of line with her Toy Story 3 depiction.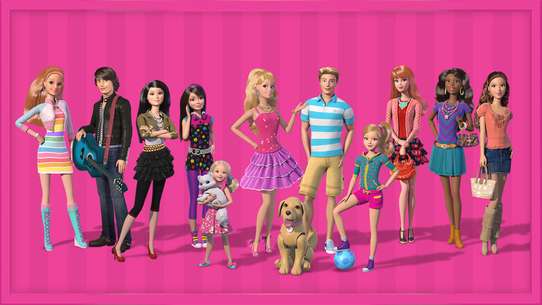 #1 - The Fantasticest Journey
Season 7 - Episode 14 - Aired Sep 25, 2015
Barbie and Ken go on a fantastic journey when they find out Taffy ate a gift.
3 votes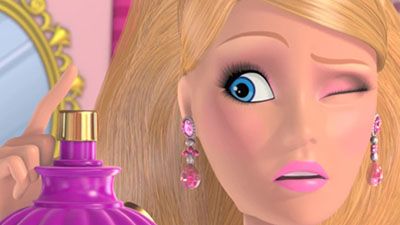 #2 - Gone Glitter Gone - Part 1
Season 2 - Episode 8 - Aired Nov 30, 2012
Barbie and her sisters panic when the Dreamhouse and all of Malibu run out of glitter.
18 votes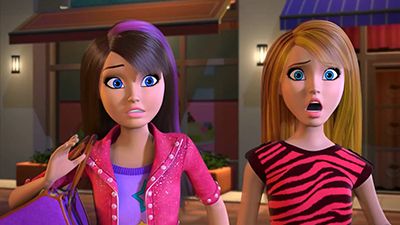 #3 - Sidewalk Showdown
Season 7 - Episode 9 - Aired Jul 30, 2015
Skipper tries to score tickets to see her favorite singer. But Barbie shows up and unintentionally steals the spotlight.
20 votes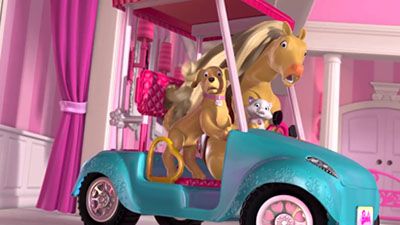 #4 - Happy Bathday to You
Season 4 - Episode 4 - Aired Jul 17, 2013
It's bath day at the Dreamhouse, though the pets aren't so stoked about the idea.
19 votes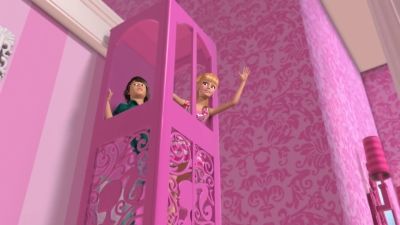 #5 - Stuck With You
Season 5 - Episode 2 - Aired Oct 9, 2013
Game night goes awry when Barbie and Ryan get stuck in the Dreamhouse elevator.
10 votes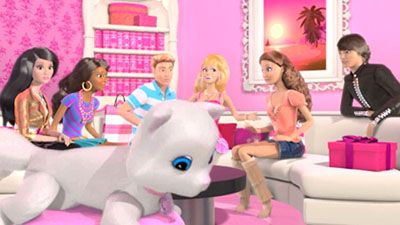 #6 - Gifts, Goofs, Galore
Season 1 - Episode 13 - Aired Jul 13, 2012
It's birthday time! Barbie is a year older! Her friends struggle to figure out how old she really is. For a girl who has accomplished so much, the years have certainly been kind to her. But the biggest struggle for her friends is what do you get for the girl who has everything?
17 votes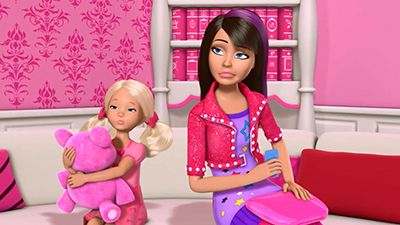 #7 - Don't Bet On It
Season 7 - Episode 5 - Aired May 15, 2015
Who will win when Barbie and her sisters challenge each other to give up their favorite thing for an entire day?
4 votes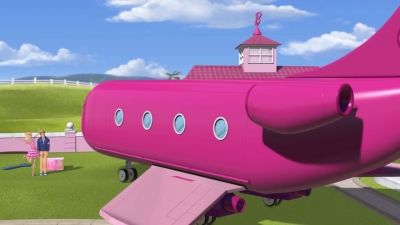 #8 - The Only Way to Fly
Season 5 - Episode 3 - Aired Oct 16, 2013
When Barbie is banned from the Malibu Airport, she and her sisters build a jet.
19 votes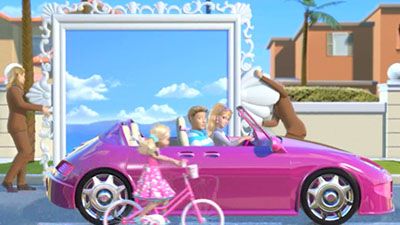 #9 - Licensed to Drive
Season 1 - Episode 11 - Aired Jun 29, 2012
Barbie is thrilled when her driver's license arrives in the mail. Driving seems to be the only skill she's never mastered (never mind that one of her careers is racecar driving). Ken is only too eager to teach Barbie how to drive. Step 1: assemble the new car he bought for her. Step 2: safety check. Step 3: actually driving. Step 4: regret he ever took on this assignment.
25 votes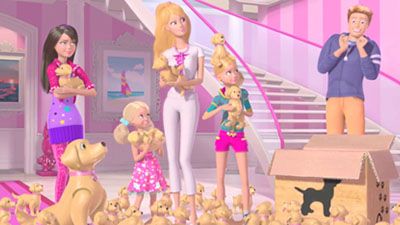 #10 - Plethora of Puppies
Season 2 - Episode 5 - Aired Nov 8, 2012
Taffy is going to be a mommy! Barbie and her friends think the puppies are adorable, until they have their hands full with the litter!
25 votes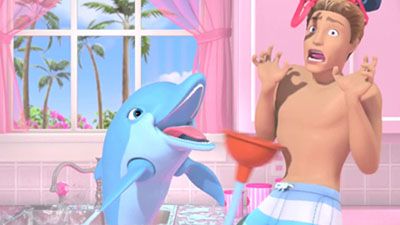 #11 - Accidentally on Porpoise
Season 2 - Episode 7 - Aired Nov 23, 2012
Chelsea adopts new pet dolphins that get loose in the plumbing. Barbie leads the gang on a rescue mission.
20 votes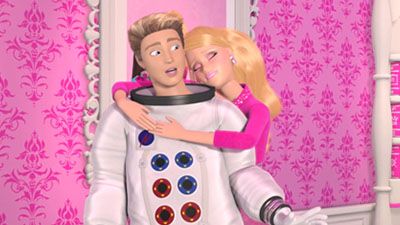 #12 - Occupational Hazards
Season 3 - Episode 6 - Aired Mar 7, 2013
Ken looks for a job, but is constantly disrupted by Barbie's calls for assistance.
15 votes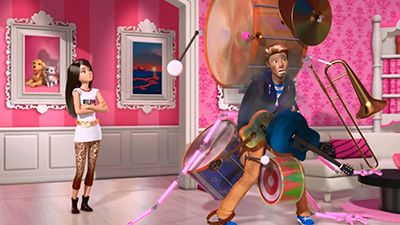 #13 - Sister's Fun Day
Season 7 - Episode 10 - Aired Aug 1, 2015
Sunday August 2nd is National Sister's Day! Celebrate with Barbie and her sisters with Sister's Fun Day; it only happens once a year! This year not only do Barbie's sisters need her, but so does Fifth Harmony! Can Barbie spend time with her sisters and help Fifth Harmony all in one day?
6 votes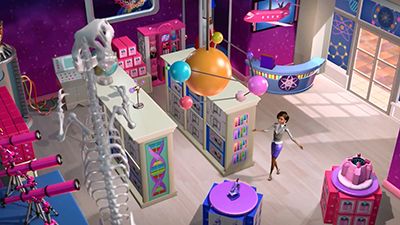 #14 - Malibu's Empirical Emporium
Season 7 - Episode 1 - Aired Apr 17, 2015
Grace tries to open her own business but is Malibu ready for a store dedicated solely to Science?
47 votes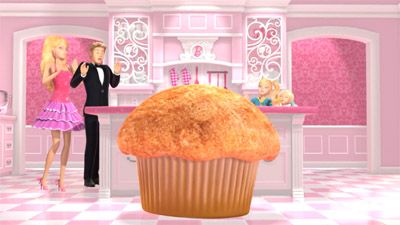 #15 - Rhapsody In Buttercream
Season 1 - Episode 4 - Aired May 18, 2012
Barbie is baking cupcakes to win a bet with Teresa to prove she's not a klutz in the kitchen. Except so far, Barbie, with help from Stacie and Chelsea, can't seem to touch an appliance without turning the kitchen into a disaster area. Ken and the cupcake-alator to the rescue! But Barbie seems to think there was a reason why she doesn't use the cupcake-alator anymore. Hmmmm…
41 votes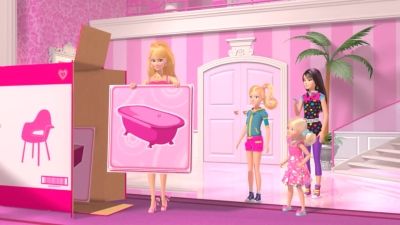 #16 - Sticker It Up
Season 1 - Episode 8 - Aired Jun 8, 2012
It's been at least a week since the sisters redecorated the Dreamhouse. Each sister has their own idea of how to redecorate and secretly places their own order. When everything shows up at once, the girls pull out sheet upon sheet of stickers and slap them over the existing décor. It's a race! But what will they do when stickers take over?
26 votes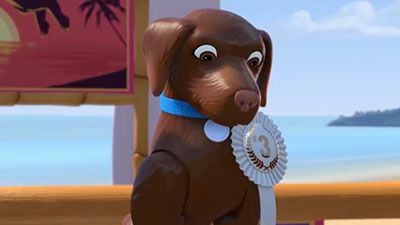 #17 - Going to the Dogs
Season 6 - Episode 4 - Aired Apr 2, 2014
Barbie and her friends go head to head at the Malibu Surf and Sport Dog show.
7 votes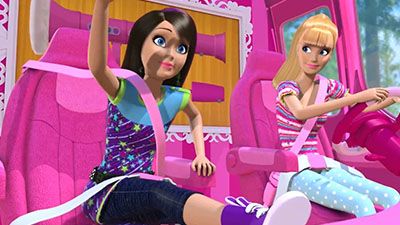 #18 - The Amaze Chase
Season 6 - Episode 15 - Aired Nov 12, 2014
Barbie, her friends and family are getting ready to compete in the reality competition, The Amaze Chase! Five teams will be racing around to famous Barbie locations for the top prize!
5 votes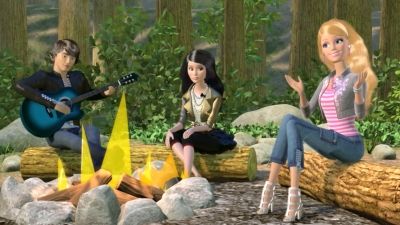 #19 - Oh How Campy
Season 1 - Episode 9 - Aired Jun 15, 2012
Barbie and her friends are jazzed about their upcoming camping trip. Well, all except Raquelle whose idea of roughing it is being without her tanning bed. Everything from pinecones to butterflies freak her out, so what do you think she'll do when a bear is sighted?
18 votes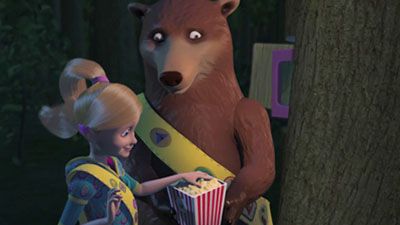 #20 - Ooh How Campy, Too
Season 3 - Episode 7 - Aired Mar 14, 2013
The girls head back out to the woods as Stacie is looking to earn her wilderness badge.
14 votes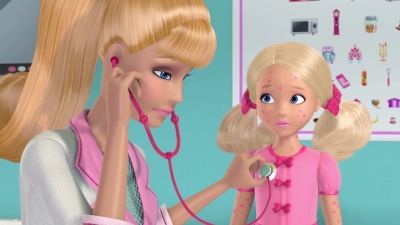 #21 - Doctor Barbie
Season 5 - Episode 1 - Aired Oct 2, 2013
In this episode, Chelsea comes down with a mystery illness and it is up to Barbie to diagnose the problem.
17 votes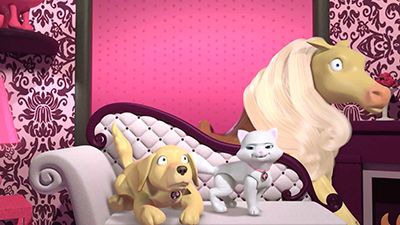 #22 - Mission Impawsible
Season 7 - Episode 3 - Aired May 1, 2015
Blissa, Tawny, and Taffy venture out of the Dreamhouse into Malibu, but uh-oh! They better not let Ken and Barbie catch them!
6 votes
Writers: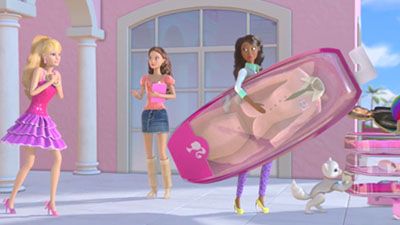 #23 - Closet Clothes Out
Season 2 - Episode 6 - Aired Nov 15, 2012
The Dreamhouse closet hits maximum couture capacity. Barbie will need to empty her closet to prevent the impending clothes-tastrophe.
22 votes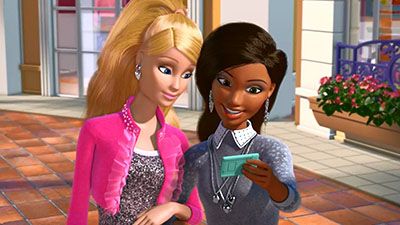 #24 - New Girl in Town
Season 6 - Episode 16 - Aired Dec 10, 2014
Barbie welcomes an all new friend to Malibu.
16 votes
#25 - Party Foul
Season 1 - Episode 6 - Aired May 25, 2012
It's Saturday night and Raquelle is throwing a party – Barbie has a feeling this bash is gonna be off the hook, but Nikki suspects something's fishy! Once they get there, Barbie and Nikki are mortified to discover they're dressed casual for a glitzy evening wear affair. Fashion foul!
13 votes