The BEST Episodes of Bang Goes the Theory
Every episode ever - ranked by fan votes!
Last Updated: Sep 17, 2021
Dallas Campbell, Liz Bonnin, Jem Stansfield and Dr. Yan Wong take on the scientific world by devising their own ingenious ways of explaining cutting-edge developments in technology.
Watch Now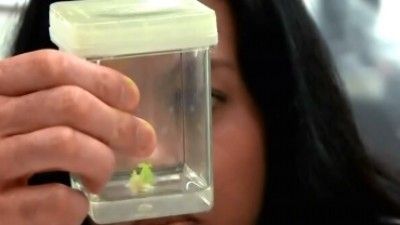 #1 - GM Crops, Dust Allergy and Shattering Glass
Season 4 - Episode 6 - Aired Apr 18, 2011
Liz looks at the controversial science of genetically modified crops in Hawaii. Dallas tries to remedy Jem's dust allergy by making him eat worms. And Dr Yan tries to shatter a glass by playing the violin.
30 votes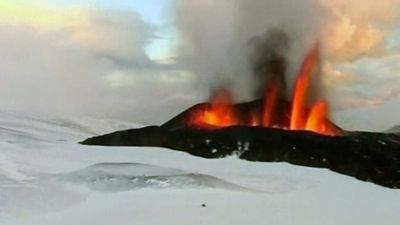 #2 - Ash, Ice and Carbon
Season 2 - Episode 5 - Aired Apr 19, 2010
The team start by looking at the science behind the recent volcanic ash crisis that grounded Europe's planes. In the rest of the programme, Jem Stansfield visits a power station to explain why steam is still powering the country, while Dallas hits the slopes to discover the science behind skiing.
3 votes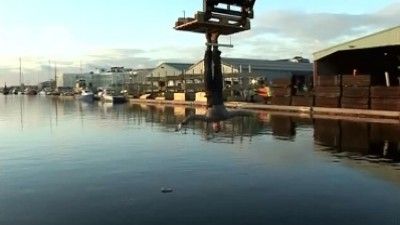 #3 - Supersonic, Sticky Stuff and an Optical Illusion
Season 4 - Episode 3 - Aired Mar 28, 2011
Dallas goes supersonic and meets the team behind a 1000mph car. Jem looks at what makes stuff sticky and makes homemade glues to test out on the other presenters and Dr Yan puzzles commuters with an optical illusion.
29 votes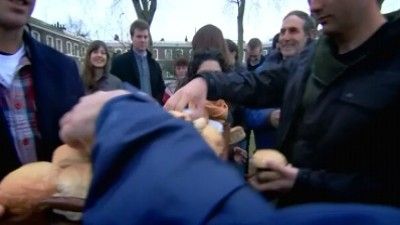 #4 - Light, Lasers and Citizen Science
Season 4 - Episode 5 - Aired Apr 11, 2011
Jem Stansfield explains lasers on the 50th anniversary of their invention, Dallas takes part in a Citizen Science experiment and Dr. Yan calculates the speed of light.
58 votes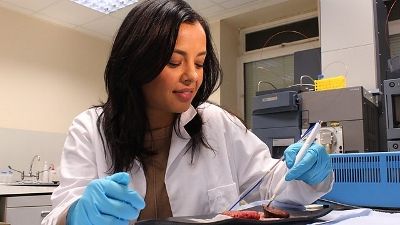 #5 - Cancer
Season 8 - Episode 2 - Aired Mar 17, 2014
It is 60 years since a British doctor first made the link between smoking and lung cancer, and now it seems we may finally be starting to win the battle against nature's most vicious disease. Liz Bonnin explains how cells turn cancerous by blowing high-tech bubbles. Jem Stansfield builds his own radiotherapy gun, Maggie Philbin looks at the latest drugs, and the team are joined by Ground Force's Tommy Walsh, who looks into screening for bowel cancer.
5 votes
#6 - Personal Medicine
Season 7 - Episode 7 - Aired Apr 22, 2013
In this episode, the team explore the new era of personal medicine. With people taking ever bigger roles in their own health care, for the first time you can be in the driving seat when it comes to medicine. Maggie Philbin explores the rise of online diagnosis tools, putting them to the test against a real doctor, and also reports on the revolution in personally tailored medicine that is giving new life to young asthma sufferers; Jem Stansfield tests out the very latest in self-monitoring gadgets as he investigates the world of self-tracking; while Liz Bonnin finds out how a rare genetic condition that causes blindness can be corrected by a new technique that actually alters your genes.
6 votes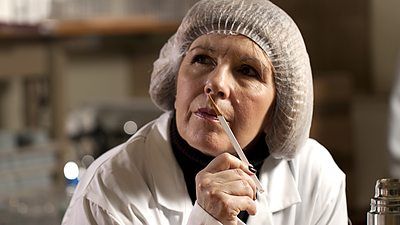 #7 - Food Technology
Season 7 - Episode 5 - Aired Apr 8, 2013
With the recent horsemeat scandal fresh in our minds, the team ask how much we really know about what's on our dinner plate, and investigate the surprising world of food technology. Maggie finds out how scientists use DNA to identify what is in ready meals, and why the horsemeat scandal wasn't detected earlier; and she asks how much of our food is actually a product of the chemistry lab. Liz investigates how flavour scientists have been fooling our taste buds for years, and finds out what makes meat taste of meat; while Jem explores the science of suspended animation that keeps old food looking deceptively fresh on the shelf.
6 votes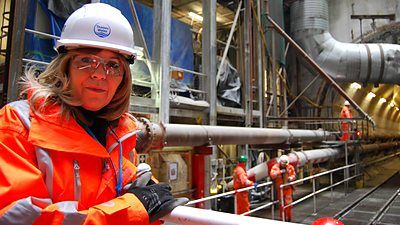 #8 - Under Pressure
Season 7 - Episode 6 - Aired Apr 15, 2013
In this episode, the team look at Britain under pressure. With the population of the UK topping 63 million, what are scientists and engineers doing to reduce the strain on our ageing infrastructure? Maggie heads 50 metres beneath the River Thames to see how the UK's biggest ever water engineering project aims to prevent raw sewage flowing into the Thames every time heavy rain overwhelms London's sewers; Liz explores the possibilities of urban underground farming, and also finds out how engineers protect us from smells like landfill; while Jem investigates a new idea that could help to tackle the problem of overcrowded graveyards.
8 votes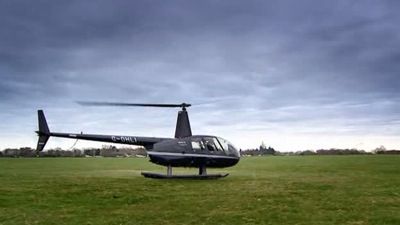 #9 - Helicopters
Season 1 - Episode 6 - Aired Sep 7, 2009
Jem Stansfield takes to the air with the Royal Navy to explain how helicopters work, while Liz Bonnin puts brain training devices to the test. Dallas Campbell investigates the new space entrepeneurs in California, and Dr Yan Wong shows how to melt glass with a microwave.
35 votes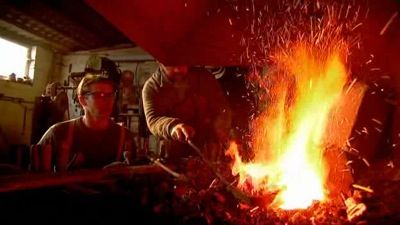 #10 - Steel, Immortality, Dolphins
Season 2 - Episode 4 - Aired Apr 12, 2010
Liz Bonnin, Dallas Campbell, Jem Stansfield and Dr Yan Wong take on more experiments and scientific challenges. Jem hits the furnace to make steel and discovers how it built the modern world, while Liz investigates whether science can help humans live forever. Dallas turns into a dolphin with the help of the latest US technology, and Yan challenges museum visitors to make fire out of thin air.
35 votes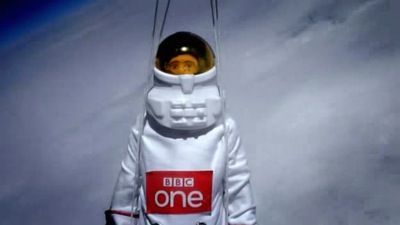 #11 - Rockets & Space
Season 1 - Episode 4 - Aired Aug 17, 2009
The team take on more popular science. Liz Bonnin investigates recent research into the magnetic qualities of cows, while Dallas Campbell puts psychological priming to the test. Dr Yan Wong demonstrates why rockets work in space with the help of an underwater firework, and Jem Stansfield tries to put the programme in the space race.
97 votes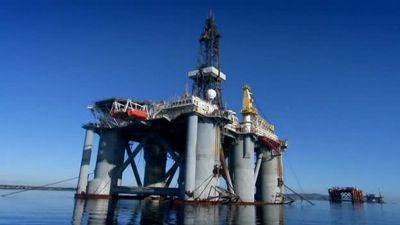 #12 - Land Speed, Oil, and CSI
Season 2 - Episode 1 - Aired Mar 15, 2010
Engineer Jem tries to smash a land speed record with the help of a single fire extinguisher, a go kart and a well oiled spanner. In an experiment that you really shouldn't try at home, Jem builds himself a go-kart attached to a staggeringly powerful fire extinguisher that uses the laws of physics to fire him along a race track and into the record books. With oil prices rising every year, Dallas takes on an issue that concerns all of us. What will we do when the oil runs out? At the moment, across the globe, we use 85 million barrels of crude oil every single day but the fact is that our oil supplies can't last forever. With Richard Branson as one of his guides, Dallas looks at the future of oil explorations, and tells us what this means for our wallets. Liz goes behind the scenes of the real CSI (the Forensic Science Service) to meet the scientists working with the police to solve real crimes. With one crime, three suspects and no DNA evidence, Liz launches her very own forensic investigation to catch the bad guy. Bang Goes the Theory is co-produced with The Open University. For more ways to put science to the test, go to www.bbc.co.uk/bang and follow the links to The Open University.
29 votes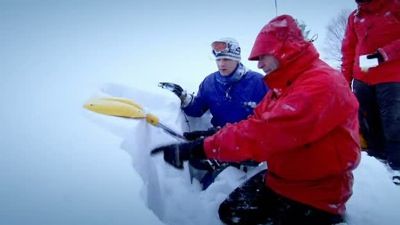 #13 - Happiness, Climate Change and Avalanches
Season 2 - Episode 6 - Aired Apr 26, 2010
Dallas hits the streets to discover what makes us happy, while Liz travels to Norway to investigate the latest technology to combat climate change. Jem puts himself in harm's way in avalanche country, and Dr Yan sets an optical illusion challenge to a WI meeting.
1 votes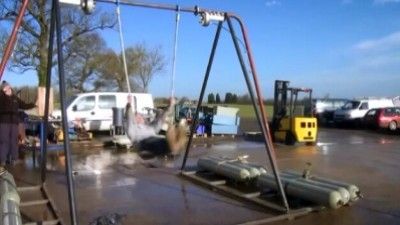 #14 - IVF, Playground Swing, and a Special Mirror
Season 4 - Episode 2 - Aired Mar 21, 2011
In the second episode of the series, Liz follows two couples undertaking IVF and looks at the new research that may dramatically increase success rates. Jem attempts to become the first man to go 360 degrees on a playground swing. And Dr Yan confuses shoppers with the help of a very special mirror.
58 votes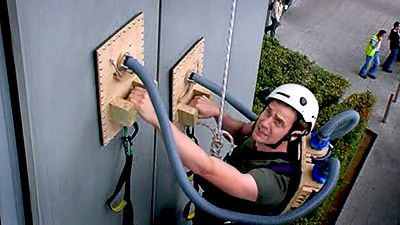 #15 - Vacuum Climber
Season 1 - Episode 3 - Aired Aug 10, 2009
In the latest of the series that puts science to the test, the team takes on more fun experiments and challenges. Dallas Campbell traces the incredible global journey of 30,000 indestructible plastic ducks, while Liz Bonnin goes on manoeuvres at the bottom of the Baltic Sea in the Royal Navy's latest search and rescue sub. Dr Yan Wong challenges the people of Cardiff to take on the might of friction, and Jem Stansfield uses two domestic vacuum cleaners to climb up the side of a building.
97 votes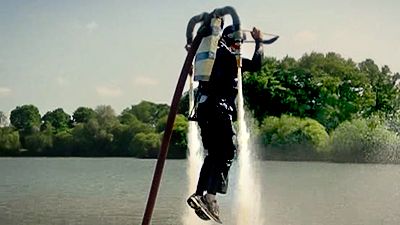 #16 - Jet Pack
Season 1 - Episode 2 - Aired Aug 3, 2009
In this second episode of the series, the team take on more scientific challenges. Engineer Jem Stansfield designs, builds and then puts his life in his hands by tying himself to a water jet pack. Zoologist Liz Bonnin finds out if insects are the future of food, science-mad Dallas Campbell investigates NASA's latest attempts to prove there is life beyond Earth, and roving reporter Dr Yan Wong challenges the people of Cambridge to blow up a bin liner.
97 votes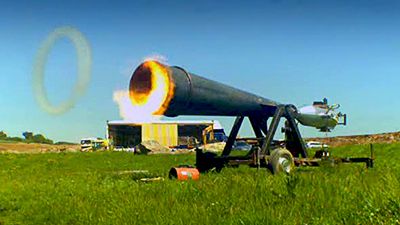 #17 - Vortex Cannon
Season 1 - Episode 1 - Aired Jul 27, 2009
Jem Stansfield builds a vortex cannon to pick up where the big bad wolf failed to blow over a house of brick; Dallas Campbell takes on the big brother technology that will track every one of us simply by the way we walk; Liz Bonnin confronts the controversial US scientist working to create the first generation of artificial life; and Dr Yan Wong tackles unsuspecting shoppers with a simple question: how do you cook an egg with a piece of newspaper?
76 votes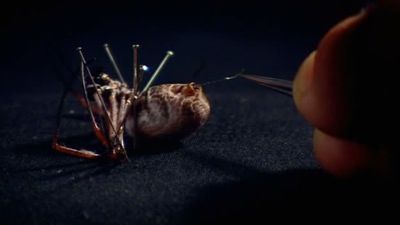 #18 - Spider Silk & Flight School
Season 1 - Episode 9 - Aired Sep 28, 2009
Jem Stansfield puts spider silk - the strongest material in the natural world - to the test; Liz Bonnin joins the RAF's flight school to find out the truth about multi-tasking; Dr Yan Wong experiments with sodium acetate; and Dallas Campbell dusts off his top hat to reveal the secret science of magic.
34 votes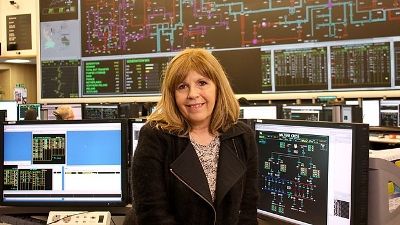 #19 - Big Data
Season 8 - Episode 3 - Aired Mar 24, 2014
We are living through a revolution that is bigger than the world wide web. The technology we are all using every day is beginning to share our data gadget to gadget, storing and analysing unimaginable amounts of data. The use of our data now known as big data will change our world in ways unimaginable. Liz Bonnin looks at how big data monitors Rolls Royce jet engines dozens of times a second wherever they are in the world, and how that same system of analytics can automatically detect secondary brain injury in intensive care units. Jem Stansfield creates a low-tech computer and storage system with hacksaw blades and magnets. And with the government about to allow private companies access to our medical data, Maggie Philbin examines the dark side of big data: privacy. Just how much information on each and every one of us is out there, and how easy is it to find?
37 votes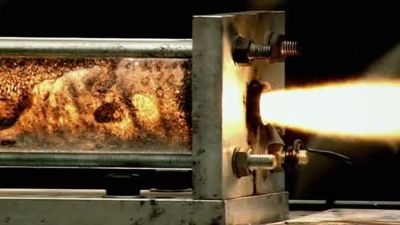 #20 - Toffee Powered Rocket & Sense Of Smell
Season 1 - Episode 10 - Aired Oct 5, 2009
The team take on more scientific challenges. Jem Stansfield decides to build a rocket powered by toffee and then thinks it would be a good idea to ride it. Liz Bonnin investigates our sense of smell and whether it can make us smarter. Dr Yan Wong demonstrates the connection between electricity and magnetism. And Dallas Campbell explains nuclear fusion by going to the circus.
33 votes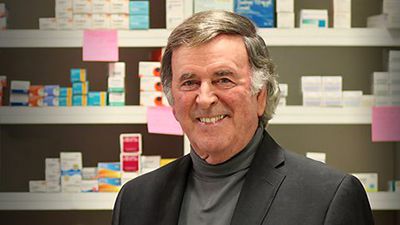 #21 - Ageing
Season 8 - Episode 4 - Aired Mar 31, 2014
The good news that we are living longer brings with it the bad news that many of us will suffer the ill effects of old age as a result. Maggie Philbin looks at how our muscles and bones change as we get older. Liz Bonnin explains how bones are made and how they weaken with age, then looks at a human brain growing in a petri dish, that could pave the way for a cure to diseases like Alzheimer's. Finally the team are joined by Sir Terry Wogan, who goes on a personal quest to find out if there are any drugs currently available which could reduce his risk of developing dementia.
40 votes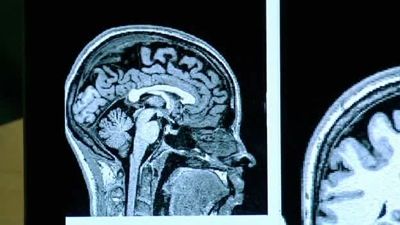 #22 - Adrenaline Junkie
Season 1 - Episode 5 - Aired Aug 24, 2009
Jem Stansfield attempts to defeat the US Navy's latest weapon with no more than some foam and a crash helmet. Zoologist Liz Bonnin gets in contact with her frog brain, Dallas Campbell re-programmes his caveman brain to become a thrill-seeker, and Dr Yan Wong gets his thrills from inhaling sulphur hexafluoride.
33 votes
#23 - Trains
Season 8 - Episode 7 - Aired Apr 28, 2014
The High Speed 2 railway network has been a hotly debated topic in recent months. But what about the existing system? It's believed that by the time HS2 is built, the current infrastructure will need to cope with twice as many passengers as now, so the team looks at the measures being taken to ensure the ageing system stays on track. Liz Bonnin explores the possibility that signals may disappear and how hearing impairment could be one of the bigger killers on the railway, and Maggie Philbin reveals how a train travelling at 125mph is set to revolutionise trackside maintenance
34 votes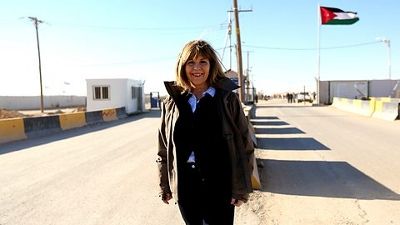 #24 - Disaster Relief
Season 8 - Episode 8 - Aired May 5, 2014
Hurricanes, floods, earthquakes, wars - all can trigger not just thousands of casualties and refugees, but also a worldwide humanitarian effort, with the roots for its success founded in science. At the Zaatari refugee camp, temporary home to around 90,000 Syrians, Maggie Philbin looks at the problems the humanitarian community faces when tackling a disaster, and how the lessons learned there might help closer to home. Liz Bonnin comes face to face with cholera, one of the most feared bacteria on the planet. And the team are joined by Dr Chris Van Tulleken, who makes Plumpy'nut, a simple peanut-based paste that has saved tens of thousands of famine victims.
32 votes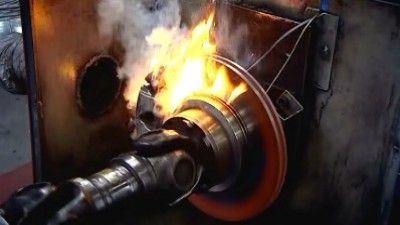 #25 - Braking Systems & Origins Of Speech
Season 1 - Episode 7 - Aired Sep 14, 2009
Jem Stansfield tests out new braking systems that won't burn money, Liz Bonnin looks into the origins of speech by trying to wipe out someone's speech cortex, Dallas Campbell takes part in a sea race with Dame Ellen MacArthur to try and explain why British summers are rubbish and Dr Yan Wong explains a common optical illusion.
29 votes