The BEST Episodes of Bad Judge
Every episode ever - ranked by fan votes!
Last Updated: Dec 20, 2021
The series chronicles the personal life (and the wild lifestyle) of Rebecca Wright, a tough-as-nails judge serving on the Los Angeles County Circuit Court, whose time off the bench is spent partying and displaying a reckless behavior. Her reputation is about to be tamed—and judged—by Robby Shoemaker, a eight-year-old boy whose parents Rebecca put behind bars. He might be the one that can turn Rebecca's life around.
Watch Now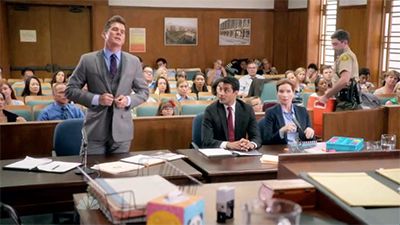 #1 - Face Mask Mom
Season 1 - Episode 9 - Aired Dec 11, 2014
Over Christmas, Rebecca tries the case of "Face Mask Mom," a mother who tackled a PeeWee football player. The trial is made difficult by a sweltering heat, and the air conditioning can only be fixed by a specific union worker that is nowhere to be found. Face Mask Mom and Rebecca realize they can truly enjoy the holidays when surrounded by good friends.
158 votes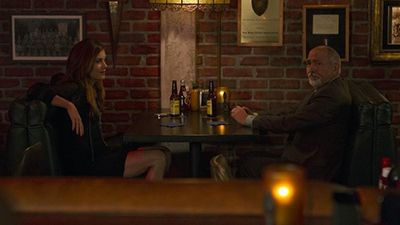 #2 - What Is Best in Life?
Season 1 - Episode 6 - Aired Nov 6, 2014
Tedward learns that his friendship with Rebecca doesn't feel equal when she doesn't come through for him. Judge Hernandez pushes Rebecca to get in good with a group of high-standing judges, and Rebecca is faced with her arch nemesis Dana in a poker game.
177 votes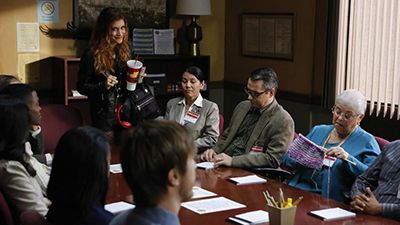 #3 - Judge and Jury
Season 1 - Episode 5 - Aired Oct 30, 2014
Rebecca is called for jury duty, but it conflicts with the Serpico olympics. She serves as a juror on a prostitution case, which she believes should be legalized. Tedward trains Gary to be Rebecca's replacement in case she misses the Olympics.
222 votes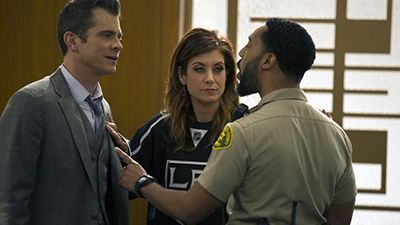 #4 - Lockdown
Season 1 - Episode 12 - Aired Jan 15, 2015
Everyone is on lockdown in the courthouse due to a police emergency outside. An innocent game to pass the time leads to a major revelation about Rebecca - she hasn't cried in over 10 years. Meanwhile, Tedward is extremely hungry and discovers someone has stolen granola bars from his earthquake kit.
102 votes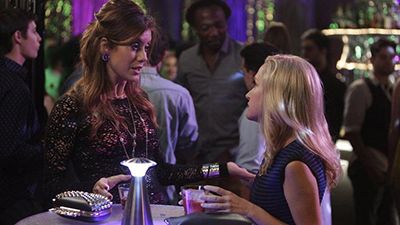 #5 - Communication Breakdown
Season 1 - Episode 7 - Aired Nov 13, 2014
While helping her friend Michelle get through a divorce, Rebecca is scared off by Gary's commitment-themed romantic night. Tedward helps Hernandez through a fashion crisis, and Rebecca tries the case of a deaf man who steals shoes.
239 votes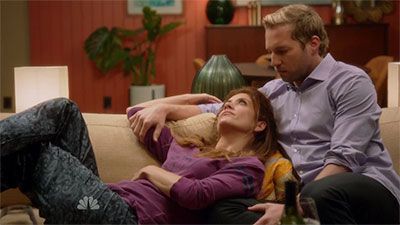 #6 - Naked and Afraid
Season 1 - Episode 11 - Aired Jan 8, 2015
In the midst of a high profile case, a hacker releases an incriminating photo of Rebecca. Meanwhile, Gary is solicited for therapeutic advice.
113 votes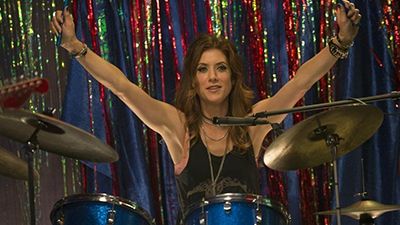 #7 - The Cat's Out of the Bag
Season 1 - Episode 8 - Aired Nov 20, 2014
Rebecca's rocker ex-husband Keith re-appears in her life to let her know of the death of an old friend. With Gary's help, Rebecca realizes she still carries anger toward her ex and is able to successfully let the past go. Tedward sees the courtroom as the perfect way to meet recently single women, but realizes he has gone too far when a convict's girlfriend thinks he's "Mr. Right."
196 votes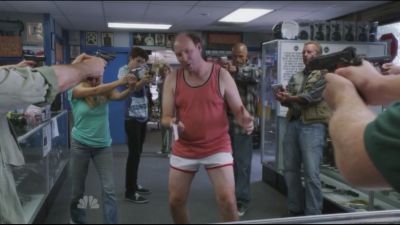 #8 - Knife to a Gunfight
Season 1 - Episode 4 - Aired Oct 23, 2014
Tedward is concerned for Rebecca's safety after a convict who's case she tried is released. She contemplates getting a gun and handles the case of a dim and unaware thief. When the ex-con thanks Rebecca for giving him a chance, Tom is persuaded to push for lighter charges on the mentally unstable criminal.
277 votes
#9 - Case Closed
Season 1 - Episode 13 - Aired Jan 22, 2015
Rebecca has a chance at breaking a courtroom record, but drama with Michelle's ex-husband threatens to slow the process. At the same time, Tom tries desperately to form official friendships with the gang. Meanwhile, Tedward and Gary search for the perfect gift for Rebecca.
77 votes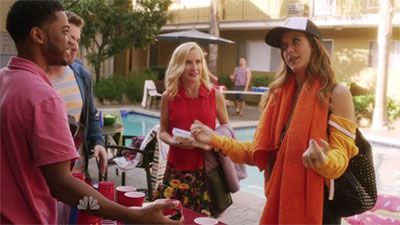 #10 - The Fixer
Season 1 - Episode 10 - Aired Jan 1, 2015
Rebecca helps her friend Michelle get over her divorce, but soon realizes not everyone enjoys her making judgments on their decisions. Meanwhile, Tom and Tedward join forces to convince a witness to testify. Hernandez has to endure a sexual harassment course with Judy.
108 votes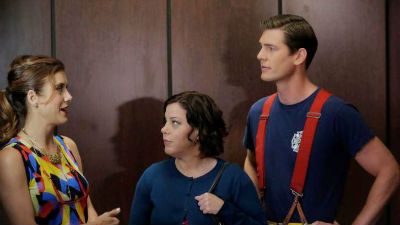 #11 - One Brave Waitress
Season 1 - Episode 3 - Aired Oct 16, 2014
Rebecca attempts to befriend the court stenographer after forgetting her name, and she gets anxious when her Fireman wants more from her than the casual fling she'd like with him. She fails to find justice in the courtroom while trying the manager of a restaurant who sexually harasses his employees. In the end, Rebecca (literally) kicks butt and serves up her own brand of retribution.
276 votes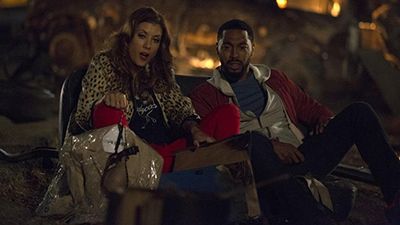 #12 - Meteor Shower
Season 1 - Episode 2 - Aired Oct 9, 2014
Rebecca isn't ready to invest in Gary, and she isn't interested in pursuing a fling. She eventually decides to clear her head with some time alone, but when her van breaks down, she realizes the one relationship she can always count on is with Tedward. Along the way, she deals with a celebrity who has shoplifted for attention from her closest relationship, the paparazzi.
410 votes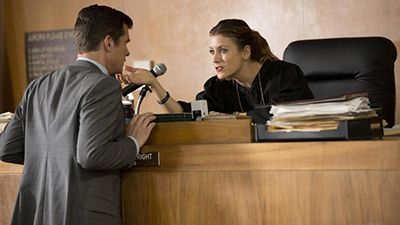 #13 - Pilot
Season 1 - Episode 1 - Aired Oct 2, 2014
Rebecca Wright knows how to have a good time, but she also happens to be one of L.A.'s toughest and most respected criminal court judges. She has a reputation for unorthodox behavior in the courtroom, including creative rulings and saying exactly what's on her mind. Her private life, on the other hand, is anything but innocent. While there's no shortage of male admirers who would love to spend time with her, she's not ready to settle down.
471 votes