The BEST Episodes of Austin City Limits
Every episode ever - ranked by fan votes!
Last Updated: Jan 19, 2022
Great music. No limits. Now the longest-running music series in American television history, ACL showcases popular music legends and innovators from every genre.
Watch Now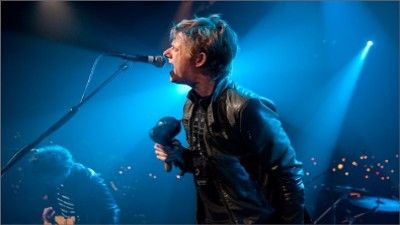 #1 - Spoon
Season 36 - Episode 2 - Aired Oct 9, 2010
Hailed as "one of the most engaging American bands of the past decade" (The Phoenix) by critics and fans, Spoon returns to Austin City Limits for their third turn on the stage with a new album that "strikes a balance between its early angsty indie-rock and the soulful deconstructed pop of its 2007 release, Ga Ga Ga Ga Ga" (Billboard).
28 votes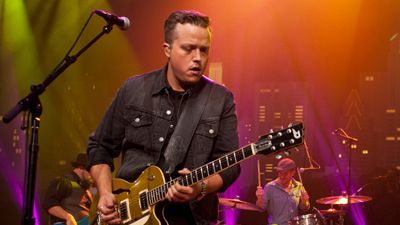 #2 - Jason Isbell / Neko Case
Season 39 - Episode 9 - Aired Jan 11, 2014
ACL presents modern roots rock with Jason Isbell and Neko Case. Isbell performs tunes from his acclaimed LP Southeastern, while Case sings songs from her latest album.
1 votes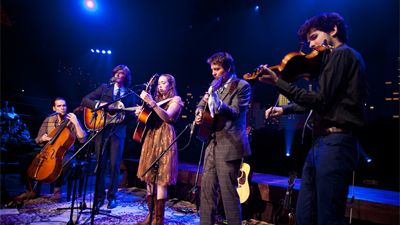 #3 - Sarah Jarosz / The Milk Carton Kids
Season 39 - Episode 12 - Aired Feb 1, 2014
Sarah Jarosz performs selections from her 2013 "Build Me Up From Bones" album; the Milk Carton Kids perform songs from their 2013 "The Ash & Clay" CD.
1 votes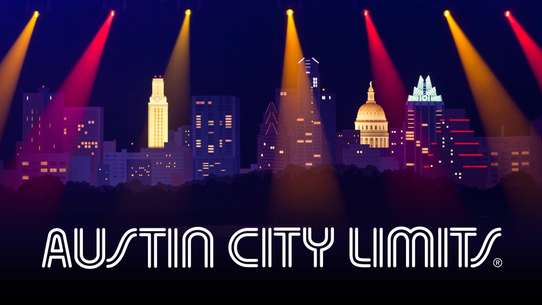 #4 - Foo Fighters
Season 40 - Episode 13 - Aired Feb 6, 2015
Foo Fighters perform selections from their 2014 "Sonic Highways" album.
1 votes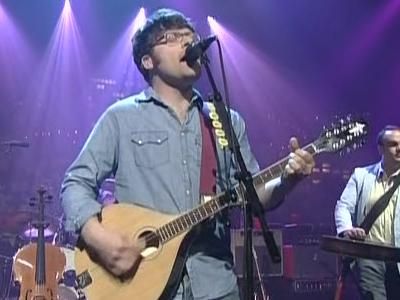 #5 - The Decemberists followed by Explosions in the Sky
Season 33 - Episode 2 - Aired Oct 13, 2007
Progressive pop pioneers, The Decemberists, make their ACL debut. Next, Explosions in the Sky, well known for the movie scores, appears in a powerful live stage performance.
28 votes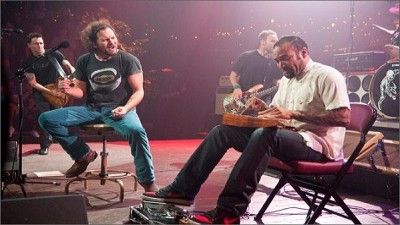 #6 - Pearl Jam
Season 35 - Episode 8 - Aired Nov 21, 2009
One of the most popular and influential rock bands of the past two decades, Pearl Jam makes their Austin City Limits debut in celebration of their self-released new CD, Backspacer.
5 votes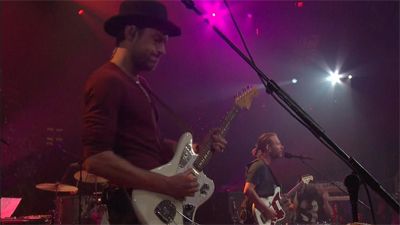 #7 - Radiohead
Season 38 - Episode 1 - Aired Oct 6, 2012
The band performs songs from its Grammy-nominated LP The King of Limbs.
3 votes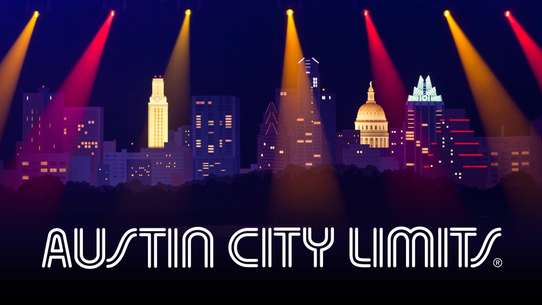 #8 - Iggy Pop
Season 42 - Episode 5 - Aired Oct 29, 2016
A thrilling hour with rock & roll legend Iggy Pop in his first-ever ACL appearance. The Detroit native blasts through classics and cuts from his latest album "Post Pop Depression," accompanied by members of Queens of the Stone Age and Arctic Monkeys.
3 votes
#9 - Alejandro Escovedo / Trombone Shorty
Season 36 - Episode 4 - Aired Oct 23, 2010
As "one of the genuine lights in rock music" (Billboard) Alejandro Escovedo returns to the Austin City Limits stage to perform songs from his soon-to-be-released CD. His authentic Austin sound has led him to national stardom and critical acclaim. "To call Alejandro Escovedo the godfather of modern country rock would sell him short," wrote critic Will Hermes in Rolling Stone.
1 votes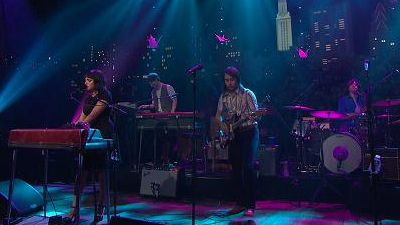 #10 - Norah Jones / Kat Edmonson
Season 38 - Episode 8 - Aired Jan 19, 2013
Jazz and pop cross on ACL with Norah Jones and Kat Edmonson. Jones sings songs from her Dangermouse-produced album Little Broken Hearts. Edmonson showcases the song stylings of her LP Way Down Low.
4 votes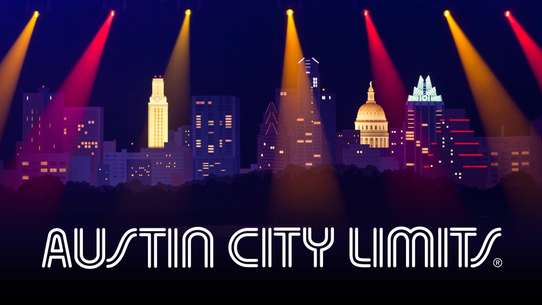 #11 - The Avett Brothers / Nickel Creek
Season 40 - Episode 8 - Aired Jan 2, 2015
The Avett Brothers perform selections from their 2013 "Magpie and the Dandelion" album and Nickel Creek spotlight songs their 2014 "A Dotted Line" album.
1 votes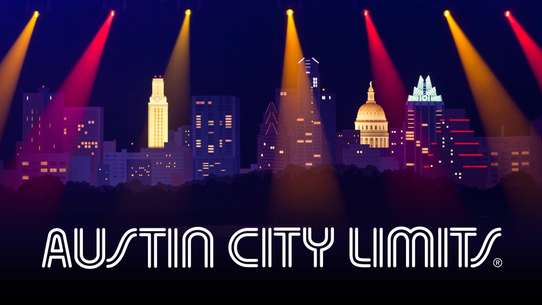 #12 - The Black Keys / J. Roddy Walston & the Business
Season 40 - Episode 12 - Aired Jan 30, 2015
The Black Keys feature songs from their 2014 "Turn Blue" album and J. Roddy Walston and the Business spotlight selections from their 2013 "Essential Tremors" album.
1 votes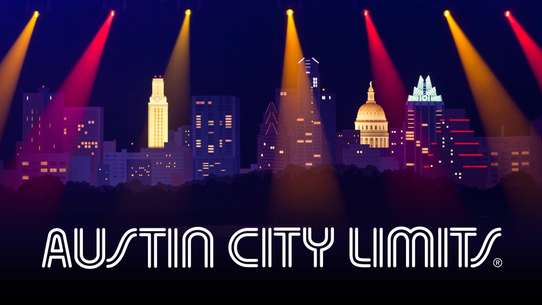 #13 - Don Henley
Season 41 - Episode 3 - Aired Oct 24, 2015
Don Henley showcases songs from his first solo album in 15 years, "Cass County" which represents both Henley's roots and the next stop on his creative journey.
2 votes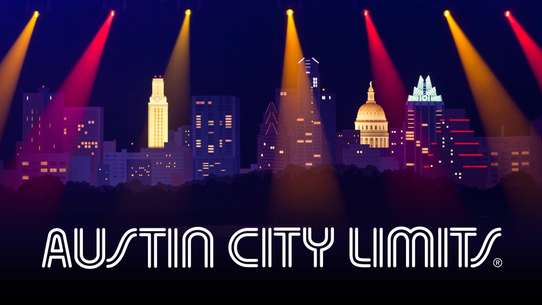 #14 - James Taylor
Season 41 - Episode 6 - Aired Nov 14, 2015
James Taylor performs some of his most beloved songs as well as selections from his 2015 album, "Before This World."
2 votes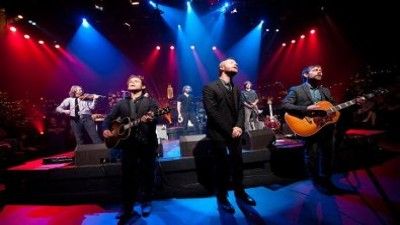 #15 - The National / Band of Horses
Season 36 - Episode 11 - Aired Jan 15, 2011
While lead singer Matt Berninger sustains The National with his resonant baritone voice, his bandmates masterfully round out their soul-haunting sound. With their cathartic, raw and reflective new release, High Violet, "The National has graduated from being a critic's band. Now it belongs to everyone." (Onion AV Club). Formed in 1999, the Ohio-raised, Brooklyn-based band consists of vocalist Matt Berninger fronting two pairs of brothers: Aaron (guitar, bass, piano) and Bryce Dessner (guitar), and Scott (bass, guitar) and Bryan Devendorf (drums). Their first full-length releases, including Sad Songs For Dirty Lovers, gained critical attention for "deftly balancing country, classical and cabaret" (Alternative Press). 2005's Alligator included underground anthem "Mr. November," and raised their profile as The National grew into an incendiary live band. 2007's Boxer took the band to new levels and earned them spots on many Top 10 albums of the decade list. PopMatters wrote "This album, like all great albums, somehow transcends all the factors that makes it work, absorbs them in a seamless whole and breaks your heart in the process." The National's newest release, High Violet, reveals even deeper musical and lyrical wonders with each listen. "We started out trying to make a light and happy record, but it just didn't happen," said Berninger. "This album is catchier and more fun than our other records, and bleaker in its ideas and themes." "Somehow we create our own little world, and it works, even though sometimes it shouldn't," said Aaron Dessner (guitar, bass, piano). "The process can be difficult, but eventually something beautiful and cohesive will emerge. Making something heartfelt is our only concern."
29 votes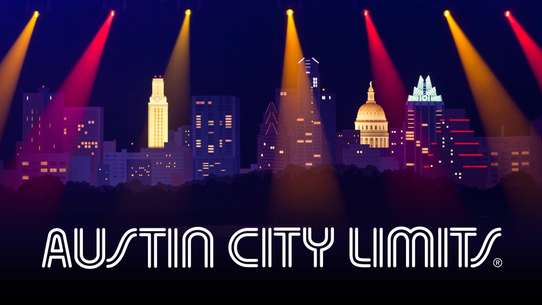 #16 - Coldplay
Season 37 - Episode 14 - Aired Dec 31, 2011
Modern rock giants Coldplay ring in the New Year with a 90-minute Austin City Limits New Year's Eve special highlighting their mega-hits and songs from their newest LP, "Mylo Xyloto." This historic holiday celebration captures the excitement and energy of the Grammy-winning band that has sold over 50 million records worldwide.
29 votes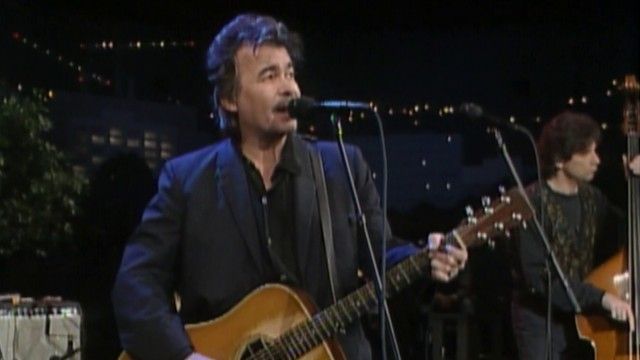 #17 - The Best of John Prine
Season 46 - Episode 1 - Aired Oct 3, 2020
Savor an hour of stirring performances from the late singer/songwriter John Prine's episodes of Austin City Limits. Songs include "Paradise," "Sam Stone" and "Angel from Montgomery," with special guest Bonnie Raitt.
10 votes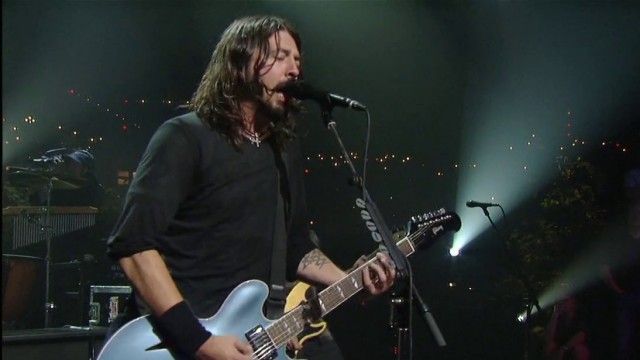 #18 - Foo Fighters Rock Austin City Limits
Season 46 - Episode 8 - Aired Jan 9, 2021
Enjoy highlights from superstar rock band Foo Fighters' 2009 and 2015 episodes of Austin City Limits. Songs include "The Pretender" and "Best of You."
4 votes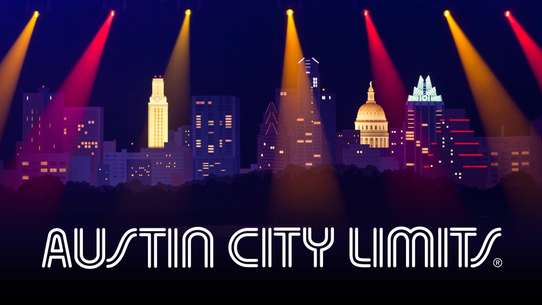 #19 - Natalia Lafourcade / Grupo Fantasma
Season 42 - Episode 6 - Aired Nov 5, 2016
Enjoy the contemporary Latin sounds of Natalia Lafourcade and Grupo Fantasma. Mexican superstar Lafourcade performs songs from her Grammy-winning album Hasta la Ruiz and powerhouse Latin funk orchestra Grupo Fantasma dazzle with irresistible grooves.
2 votes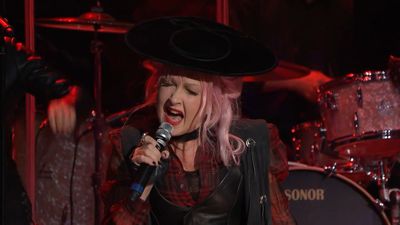 #20 - Cyndi Lauper
Season 42 - Episode 9 - Aired Jan 14, 2017
Enjoy the ACL debut of pop legend Cyndi Lauper with a a program of classics and country covers. Songs include "Girls Just Wanna Have Fun," "True Colors" and "End of the World."
2 votes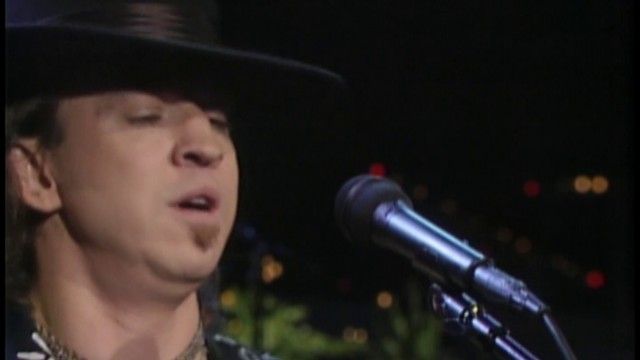 #21 - Stevie Ray Vaughan on Austin City Limits: 30 Years On
Season 46 - Episode 3 - Aired Oct 17, 2020
Thrill to an hour of classic Austin City Limits performances from late Texas blues rocker Stevie Ray Vaughan and his band Double Trouble. Songs include "Pride and Joy," "Crossfire" and "Texas Flood."
7 votes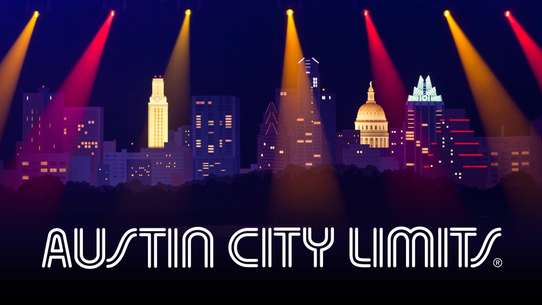 #22 - LCD Soundsystem
Season 43 - Episode 11 - Aired Feb 3, 2018
Relish the ACL debut of alternative rock icon LCD Soundsystem. The recently revived band spotlights hits and songs from its comeback album "American Dream."
5 votes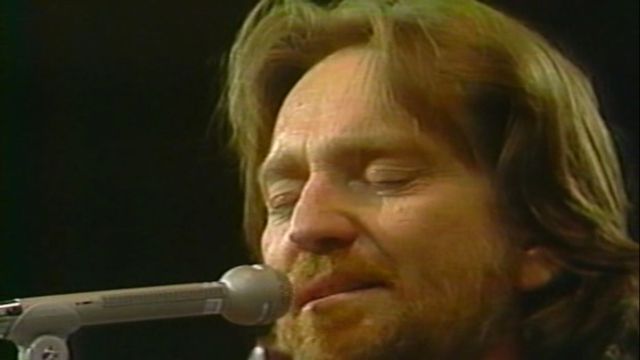 #23 - Willie Nelson
Season 1 - Episode 1 - Aired Oct 17, 1974
October 17, 1974, Willie Nelson recorded the original pilot episode of Austin City Limits. At the time no one could have predicted that the fledgling music show from Austin, Texas, would still be delivering great performances decades later. To commemorate the 35th anniversary of the first taping, Austin Mayor Lee Leffingwell has declared October 17 "Austin City Limits Day." The date recognizes the show's very first taping, which took place on October 17, 1974 and featured the iconic Willie Nelson.
3 votes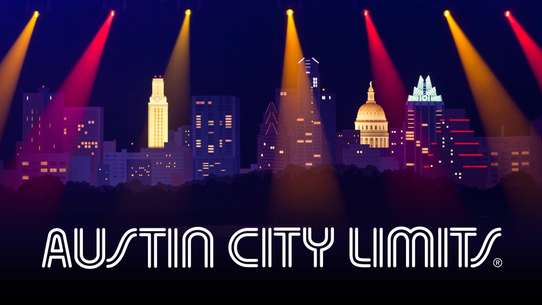 #24 - Tedeschi Trucks Band
Season 41 - Episode 13 - Aired Feb 13, 2016
The Grammy Award-winning group featuring Susan Tedeschi, Derek Trucks and an ensemble of musicians showcases their latest record "Let Me Get By."
3 votes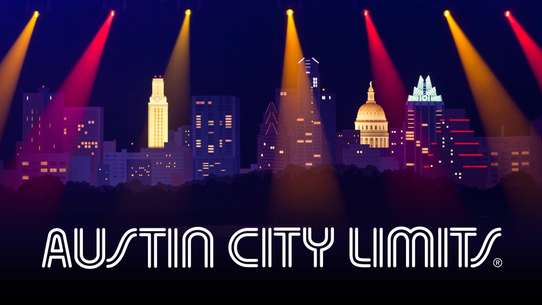 #25 - CeCe Winans / St. Paul & The Broken Bones
Season 42 - Episode 12 - Aired Feb 4, 2017
Thrill to an hour of soul and gospel with Grammy-winning legend CeCe Winans and breakout sensations St. Paul & the Broken Bones. Winans sings new songs and classics from her catalog, while St. Paul & the Broken Bones support their acclaimed album Sea of Noise.
3 votes