The Best Episodes of Arakawa Under the Bridge
#1 - 13 Bridge * 2 9.00
Season 2 - Episode 13
Although Sister puts up a valiant defense against Maria's physical attacks, her insults help her win. Although her royal decree turns out to be to make the residents make clothes for her sheered sheep, she forces Ric, Star, Sister and Last Samurai to be sheepdogs. Afterwards, the residents send their wishes down the river. When Nino's wish for everyone to be together forever gets stuck in the middle of the river, Ric paddles out and frees it for her, reassuring her of that promise.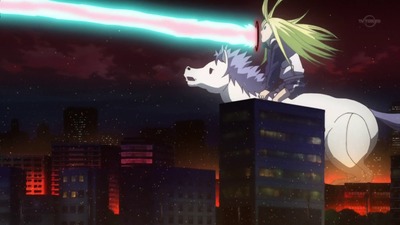 #2 - 2 Bridge * 2 8.86
Season 2 - Episode 2
Ric encounters the Amazoness. Captain of the Earth Force shows up under the bridge looking to fight Nino and the Venusians.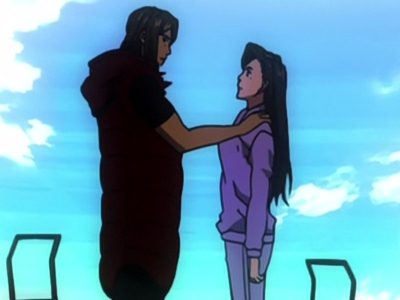 #3 - 9 Bridge * 2 8.67
Season 2 - Episode 9
A package arrives for Whitey, and Ric is charged with delivering it. Ric realizes it's from Whitey's wife and assumes it's their divorce papers, but is surprised to find that his wife accepts their long-distance relationship. Later, P-ko prepares a tea party for all the riverbed residents. However, Last Samurai and Mayor head off to have their own tea party, dedicated to wabisabi. Ric and Star go with them as well, and end up talking like they know more about it than they really do.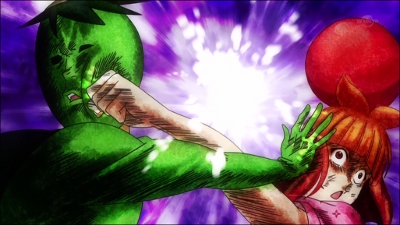 #4 - 12 Bridge * 2 8.67
Season 2 - Episode 12
The Mayor decides to hold a tournament to see who is strongest on the riverbank. The winner will be granted one wish, something the rest of the members must help make come true. In the first round, the weaker candidates fight in a battle royale, which P-ko ends up winning. She then faces the stronger candidates in a balloon popping match. Both P-ko and the Mayor pop each others balloons at the same time, and both lose. Two candidates now remain for the title of King, Maria and Sister.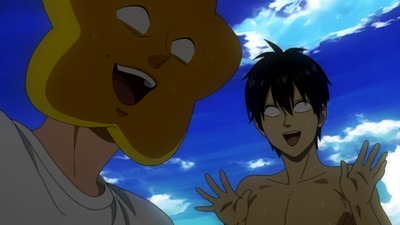 #5 - 7 Bridge * 2 8.57
Season 2 - Episode 7
The Arakawa residents decide to do a physical checkup to prepare for their trip to Venus, and Ric and Star end up trying to 'outsick' each other to get Nino's attention. Later, the girls spend a week in Sister's basement, though after six days everyone drops out except Nino. When it's the boys turn, Ric tries using P-ko's logbook to strike up a conversation, with embarrassing results.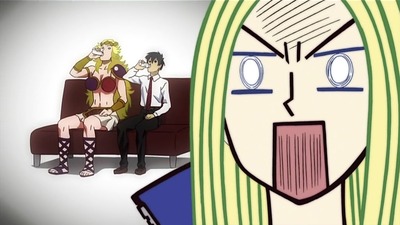 #6 - 8 Bridge * 2 8.50
Season 2 - Episode 8
Amazoness appears at the riverbank and becomes one of Ric's students, revealing she has a crush on him. She has her Tengu henchmen hypnotize Ric to become attracted to her, manipulating him to the point where they get married. Nino competes with Amazoness to prove how much she loves Kou. Despite the chance he would otherwise have, Star decides to stop the Tengu's hypnosis, whilst Ric's true feelings break him out of his hypnosis.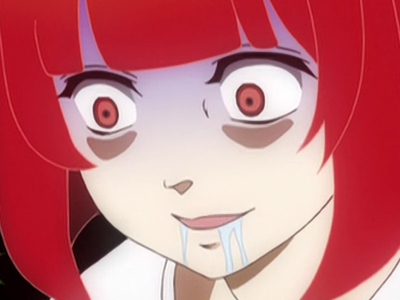 #7 - 10 Bridge * 2 8.50
Season 2 - Episode 10
With an apparent 500kg weight limit for the rocket to Venus, everyone goes on a diet so they can all go together. While Ric and the Mayor lose weight at a spa, the girls suffer through a strawberry only diet while the others have survival training with Sister. As a result of Sister's training, one of the Metal Brothers, Tetsuo, gains powerful muscles, and he soon confronts Stella to see who is more powerful. In order to stop their fighting, his brother Tetsuro builds up his muscles and manages to stop Tetsuo by showing a stronger love for his muscles.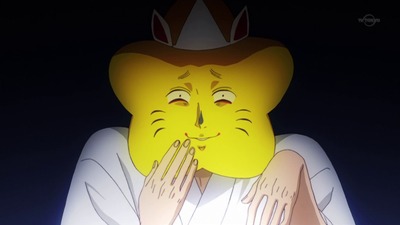 #8 - 4 Bridge * 2 8.43
Season 2 - Episode 4
P-ko writes a script for a movie and gets Ric to be the director. Later, the gang holds a haunted house which Ric is escorted through, with Star hoping to scare him in front of Nino.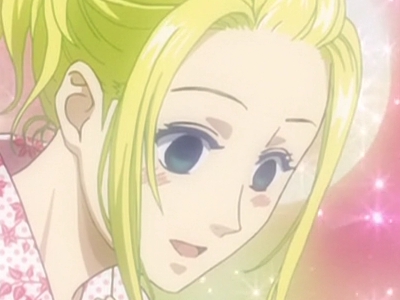 #9 - 11 Bridge * 2 8.40
Season 2 - Episode 11
As the Arakawa residents hold a Bon Festival, Star and Amazoness team up to try and split up Ric and Nino. In the end though, Amazoness ends up falling for Star, but can't bring herself to confess her feelings. She sets up a beach shack up stream, where she arranges to be rescued by Star so she can confess her feelings, giving him a good luck charm.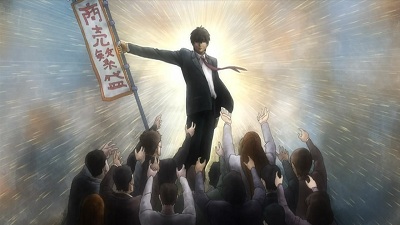 #10 - 8 Bridge 8.38
Season 1 - Episode 8
Ric is visited by his secretary from his outside job. Thinking quickly he comes up with an elaborate lie about why he is under the bridge only to have it fall apart within minutes. Later he shares his first kiss with Nino. Unbeknownst to Ric his father is aware that he is living under the bridge and sees his actions as a affront to the family name.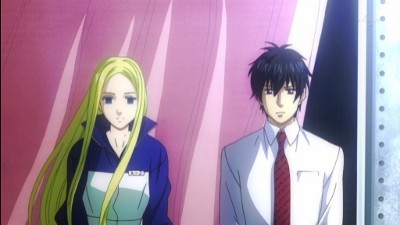 #11 - 6 Bridge * 2 8.29
Season 2 - Episode 6
Under Seki's orders, Shimazaki researches about Nino, but she is threatened by a strange man not to go any further. Meanwhile, Nino reportedly receives a tape from her parents and tells Ric she has to leave the riverbank and return to Venus, asking him to come with her. To Ric's surprise, everyone else starts inviting themselves to come along.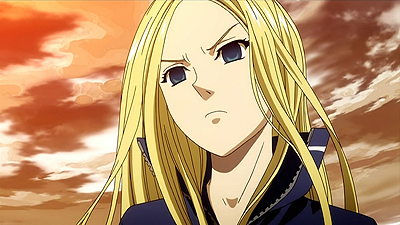 #12 - Bridge 8.29
Season 1 - Episode 1
Falling off a bridge while trying to get his pants back Ichinomiya Kou is saved by a woman named Nino. Desperate to live up to his family motto of never being indebted to anyone he tries to pay Nino off only to find that she is completely uninterested in his riches and prefers living under the bridge. Desperate to the point of panic to be rid of his debt to her he asks if there is anything she wants. "Could you fall in love with me," she responds and so Kou ends up living under the bridge as well doing his best to fall in love with her.
Directors: Shinbou Akiyuki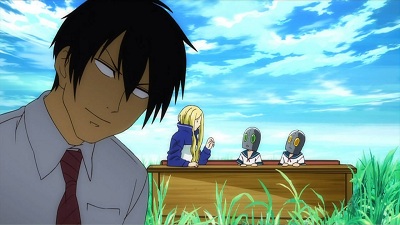 #13 - 7 Bridge 8.25
Season 1 - Episode 7
Ric starts his first day as a teacher. Nino and the helmet brothers show up for class, but everyone else thinks up a way to get away from Ric's "helpful" instruction. Stella tries to muscle Ric out of her territory as the day progresses.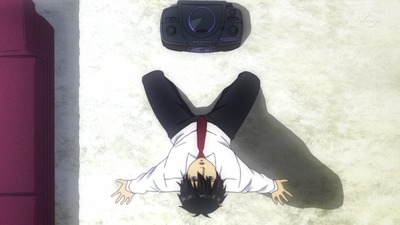 #14 - 3 Bridge * 2 8.25
Season 2 - Episode 3
Ric finds a cassette player belonging to Nino containing messages for a supposed Venusian. Nino becomes angry at him and climbs on top of a telegraph pole and refuses to come down. As an apology, Ric makes a tape of his embarrassing secrets for Nino to listen to.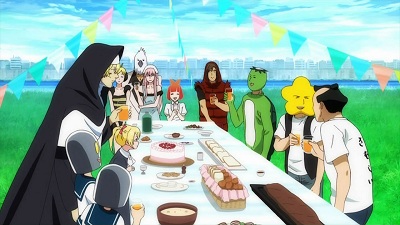 #15 - 5 Bridge 8.15
Season 1 - Episode 5
After discovering Sisters one fatal weakness Riku meets P-Ko the resident vegetable farmer and local clutz. Afterwards the bridge holds a welcoming party for Stella and Riku tries to convince the mayor to give Stella a new name in a bid to reveal her true nature.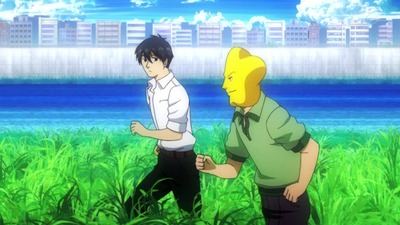 #16 - 1 Bridge * 2 8.11
Season 2 - Episode 1
Noticing Nino's habit of sleepwalking into his apartment, Ric suggests she move in with him. The guys participate in a marathon run, where Ric gets into a fierce rivalry with Star.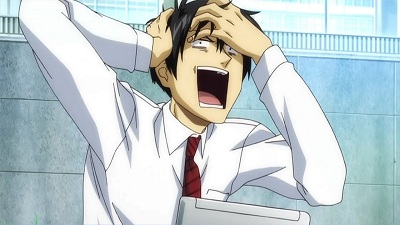 #17 - 6 Bridge 8.08
Season 1 - Episode 6
Ric discovers that he is actually quite good at teaching, at least in comparison to Nino's "advanced" swim lesson. He decides to make his official job teaching so that he can "correct" the inhabitants under the bridge and escape back to the sane world.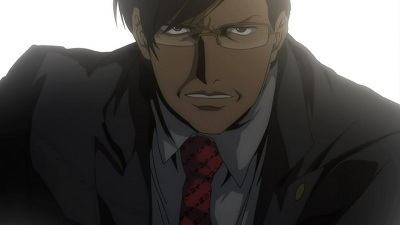 #18 - 10 Bridge 8.00
Season 1 - Episode 10
Sisters holds a fire drill involving a real fire. Riku's father beings his plan to correct his fallen son by evicting the residents under the bridge and to renovate the riverside.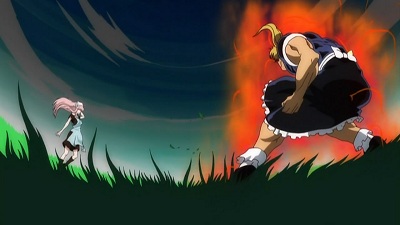 #19 - 9 Bridge 8.00
Season 1 - Episode 9
Riku learns more about the past life of Star. Stella discovers that Sister is in love with Maria and a battle of epic proportions ensues.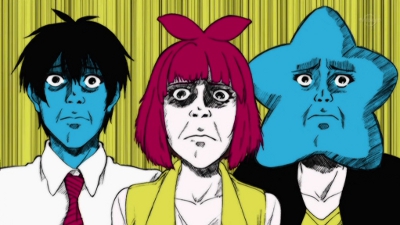 #20 - 5 Bridge * 2 8.00
Season 2 - Episode 5
The Captain of the Earth Force starts living in the riverbank after giving the Mayor and the gang manga with them as main characters and revealing that he is a well-known manga author. Later, Billy and Jacqueline get together for their anniversary and Ric finds out they had previously been both members of a yakuza group.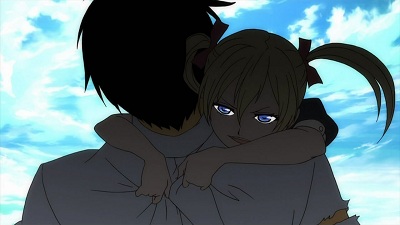 #21 - 4 Bridge 8.00
Season 1 - Episode 4
Riku and Nino go on their first date. Later Stella the little orphan girl arrives and challenges Riku to a game of play fighting. After a humiliating defeat at the hands of Stella Riku and Sister go to see Maria the riverside farmer.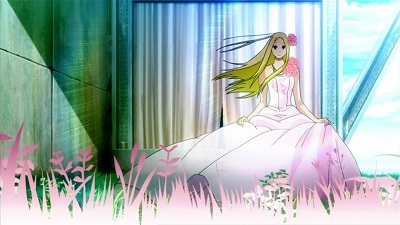 #22 - 3 Bridge 7.93
Season 1 - Episode 3
Rec is interrogated by Sister and Hoshi about how far he has actually gone with Nino. To their frustration he admits that absolutely nothing has happened. Realizing that to pay off his debt to Nino he has to do more to act as here lover he decides to take her out on a date, using all of his rich guy power to impress her.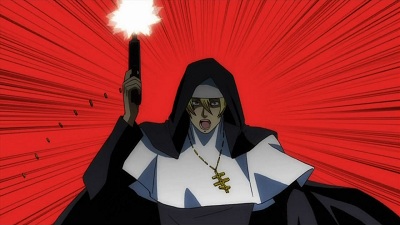 #23 - 2 Bridge 7.92
Season 1 - Episode 2
Recruit is introduced to the other people living under the bridge. He finds out from Sister that the rest of the inhabitants want to kick his ass for being Nino's lover.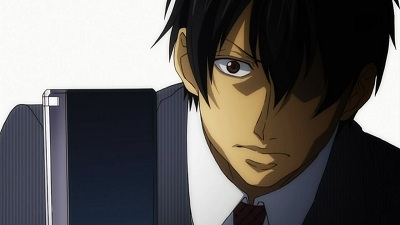 #24 - 11 Bridge 7.91
Season 1 - Episode 11
Sure now that his father is behind the plan to evict the residents under the bridge, Ric decides to launch his own counter proposal and turn the area into a park so the resident can stay. However his fathers reputation and the "help" the residents scare away Ric's contractor. At the same time the "horrifying" weakness of his father is revealed, will Ric discover it in time?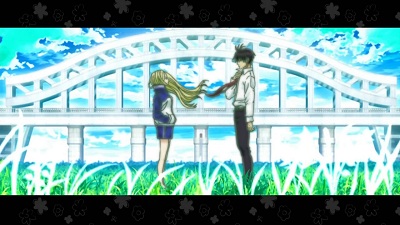 #25 - 13 Bridge 7.91
Season 1 - Episode 13
Ric plans on building an amusement park for Stella and the metal brothers to go to and nearly kills himself coming up with a plan. In the mean time the residents build one themselves with "realistic" life threaten situations included. Ric and Nino continue to work on the puzzle of "you and me".