The BEST Episodes of Animal Practice
Every episode ever - ranked by fan votes!
Last Updated: Dec 20, 2021
Animal Practice is a new comedy centering on Dr. George Coleman, a top veterinarian with an impressive list of famous animal patients at the Crane Animal Hospital - a bustling New York City veterinary practice where it often seems as if the patients are running the place. Despite his unorthodox style, George has an undeniable gift with animals of all kinds - except the human kind. Much to his chagrin, George recently learned that his ex-girlfriend, Dorothy Crane, has inherited the family business and is now George's boss. Whip-smart and ambitious, Dorothy shakes up the hospital as she brings order to the chaos and butts heads with George's animal-friendly administration.
Watch Now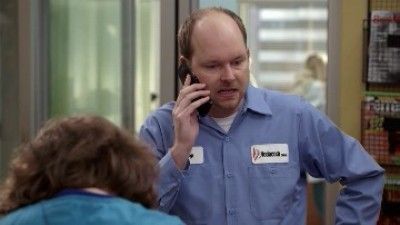 #1 - Ralphie
Season 1 - Episode 8 - Aired Nov 19, 2012
Dr. George Coleman and Dorothy Crane disagree on how best to deal with an overweight dog, "Ralphie," and the over-indulging owner who is over-feeding him. George prefers threats and humiliation while Dorothy prefers a gentler approach. Meanwhile, Dorothy establishes a weekly "snack & chat," which conflicts with the guys' poker night.
147 votes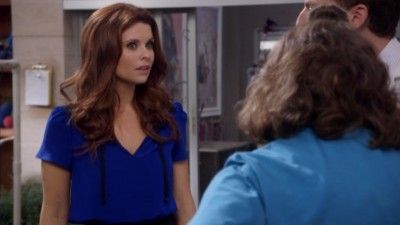 #2 - Wingmen
Season 1 - Episode 7 - Aired Nov 1, 2012
George begins treating a cockatoo that keeps mysteriously ingesting chocolate. While George tries to manage the eccentric owner, Sabrina French, Doug sets his sights on the socialite granddaughter, Tinsley French. Dorothy begins a movie night but when only Yamamoto shows up the two make the most of it. Meanwhile, Angela and Dr. Rizzo have to call the cable guy when their favorite legal program "Law of the Jungle," is interrupted. Smitten with the cable guy's take-charge manner, Angela schemes to get him back ASAP.
153 votes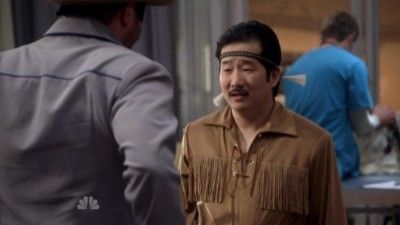 #3 - The Two George Colemans
Season 1 - Episode 6 - Aired Oct 24, 2012
George begins to feel threatened with Jill's strong new presence at the hospital. Annoyed by this increasing competition, George attempts to sabotage one of Jill's operations. Meanwhile, Dorothy takes on judging Crane Animal Hospital's Halloween pet costume contest and struggles with the temptation to take a bribe.
217 votes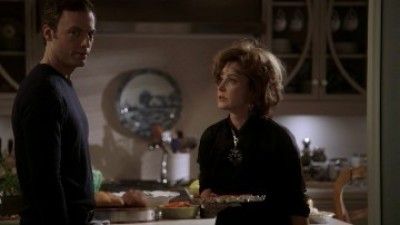 #4 - Turkey Jerky
Season 1 - Episode 9 - Aired Nov 19, 2012
When George's Mother invites him to Thanksgiving Dinner, George forces Doug and Doug's dad to join them only to discover there might be sparks between George's Mom and Doug's Dad. Meanwhile, Dorothy spends Thanksgiving with Juanita's family and Angela sets out to distract Yamamoto from calling his wife.
86 votes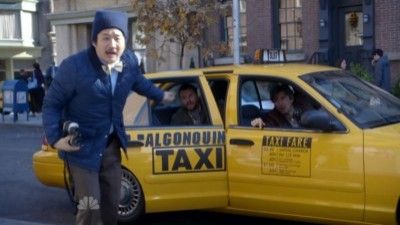 #5 - Who's Afraid of Virginia Coleman?
Season 1 - Episode 5 - Aired Oct 17, 2012
When George's overbearing mother Virginia shows up at the hospital with her sick cat, George must heal the cat or risk the alternative - having to keep her company to fill the void. Meanwhile, Dorothy counsels Dr. Leiter who must face the board of directors before she can settle in at the hospital.
278 votes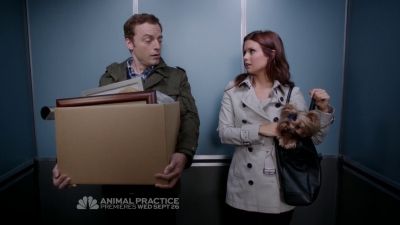 #6 - Pilot
Season 1 - Episode 1 - Aired Aug 12, 2012
When successful veterinarian Dr. George Coleman learns that his ex-girlfriend Dorothy Crane has inherited the hospital where he works and is now his boss, he is less than thrilled. George, who would rather spend time with his animal patients than with their human owners, is a stark contrast to the cheerful and optimistic Dorothy, who immediately inserts herself into the hospital business. As the sparks fly between George and Dorothy, the rest of the staff members struggle to maintain composure and do their jobs, including Dr. Doug Jackson, Dr. Yamamoto, Juanita, Nurse Angela and last but not least, "Dr. Rizzo," the resident capuchin monkey at Crane Animal Hospital and George's closest companion.
534 votes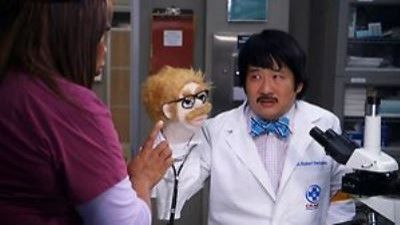 #7 - Clean-Smelling Pirate
Season 1 - Episode 3 - Aired Oct 3, 2012
When a young boy's busy father leaves him at the hospital with their Parson Russell Terrier in kidney failure, George must tap his softer side to help the boy deal with the situation. While Dorothy tries to give the case to Doug, who is brilliant with kids, George insists that he is up for the challenge.
314 votes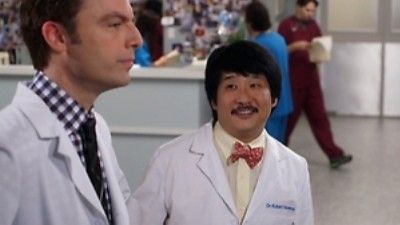 #8 - Dr. Yamamazing
Season 1 - Episode 4 - Aired Oct 10, 2012
Dr. Yamamoto performs a successful emergency surgery on the Mayor's dog and becomes a media darling, much to George's dismay. Meanwhile, Dorothy, hires an accomplished new doctor at the hospital, Dr. Jill Leiter, who is beautiful, tough, and sure to keep George on his toes.
225 votes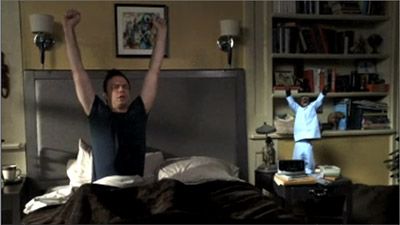 #9 - Little Miss Can't Be Wrong
Season 1 - Episode 2 - Aired Sep 26, 2012
Doug tries to convince George to operate on his dog, and Angela sells off Rizzo's artwork.
300 votes