The Best Episodes of American Pickers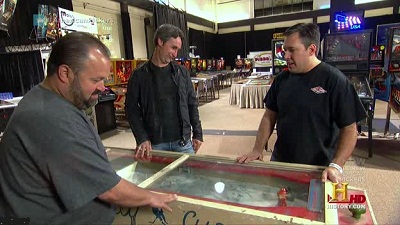 #1 - Pinball Mania 7.85
Season 2011 - Episode 16
The guys head to the Lone Star State, hoping to uncover a Texas-size honey hole. Once there, Mike and Frank dig through a huge outbuilding filled with dead coin-operated games (in the dark because the electricity was out). While they make an offer on a few rare gems, the owner struggles to let go of his grandpa's merchandise and all the memories that go with them. He steers the boys to a hangar-sized warehouse down the street where the guys discover the mother-lode of pop culture pinball machines. They end up at John's jaw-dropping collection of rare motorcycles, bikes and even rarer parts. At first the guys go into overdrive, but when they realize nothing is for sale, Mike switches gears and comes up with a plan!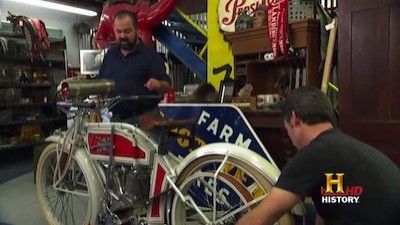 #2 - What Happens in Sturgis... 7.80
Season 2012 - Episode 1
Danielle turns up a good lead she's been working on for months. When Mike tells Frank let's pack up for a trip to South Dakota, Frank says he can't. He's secretly going to his 30th annual trip to the legendary Sturgis motorcycle rally, but says he'll cover the shop. So Mike takes Danielle, first to Dollar Dick's, a tough-minded auction aficionado whose yard is covered in rusty gold. Next, they happen upon what looks like a tourist trap, but the 1880s ghost town pays off with a speed pick in a pair of treasure-filled silos that turns up some unusual items. Finally, they get to Dave's amazing automotive collection where Mike spies a sexy belly tank cycle car with classic Hollywood history.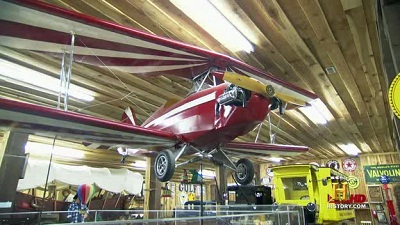 #3 - Pickin' Perry-dise 7.78
Season 2011 - Episode 24
Looking for roadside relics in West Virginia, the guys pick an Appalachian village museum where Mike ups the ante to score a rare retro motor. The museum's octogenarian owners--The Perrys--have never sold anything before, and after sealing the deal on an odd electric peacock, Mike makes his move. In Nashville, Danielle is unimpressed with the pool of quirky candidates she's met to manage the new store. Dave's Ohio storefront is filled with cool bikes and scooters but his business plan is more show than sell. With every room packed to the gills, a father-and-son duo open the doors to their staggering collection where the guys find a giant Goliath head that bears a strange resemblance to Frank.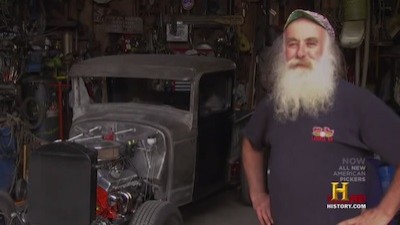 #4 - The Belly Dance 7.75
Season 2012 - Episode 8
Automotive aficionado Dale gets seriously cranked up over Mike's one-of-a-kind belly tank racer. But the negotiations could crash if the classic can't run leaving Mike out thousands of dollars. Freestyling in New Hampshire, Tommy's treasure-packed barn yields some incredible railroad relics. Mario loves his junk but says he's willing to negotiate, and after gambling on a very cool retro smoking toy, bundle-master Frank steps in to save the day for Mike. Bruce's jam-packed property is staggering and though he's reluctant to sell, Mike manages to pull the trigger on a rare folk art rifle.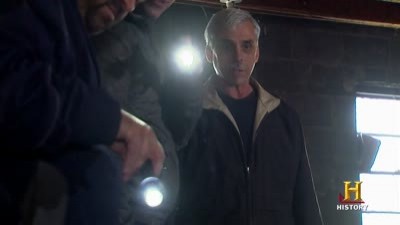 #5 - Pickers in the Attic 7.73
Season 2012 - Episode 21
At a folk art museum, Mike and Frank discover an attic and two barns that are overflowing with one-of-a-kind pieces. Danielle takes a quick vacation to New York City but finds it impossible to relax due to Mike s incessant phone calls from the road.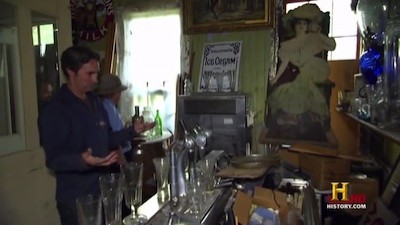 #6 - The Elephant in the Room 7.72
Season 2012 - Episode 2
With a Noah's ark of exotic animals, the guys visit a Maine taxidermist where Mike gambles big money on a huge elephant head. Danielle's search for a pachyderm-loving buyer leads to a wheelin' and dealin' rock'n'roll legend. Building collector Bill loves a good joke but his prices are no laughing matter. George's Maine marine features great prices, even better stories, and everything from maritime collectibles to a bejeweled antique hotdog steamer. The rock'n'roll legend is a collector himself. He's a tough bargainer with a couple of items to trade up his sleeve.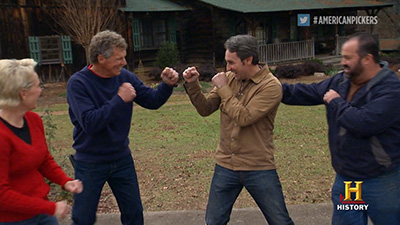 #7 - Love 'Em and Leave 'Em 7.71
Season 2012 - Episode 16
A former Georgia boxer fights to keep a lifetime of stockpiled stuff but his wife is fed up. After scouring their five-acre property, the guys make off with a band's worth of brass instruments and a surprisingly rare art deco fan.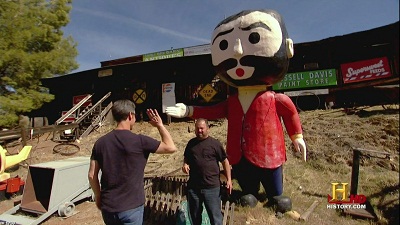 #8 - The Pick, The Pawn & The Polish 7.70
Season 2011 - Episode 13
In this special American Pickers/American Restoration/Pawn Stars crossover episode, Mike and Frank are in Arizona when Danielle calls about a high profile client with a tough deadline: Pawn Stars' Rick Harrison wants a particular model of a 1957 Chevy for his dad and gives the guys a one week deadline to find the rare car. After some dead ends, Mike and Frank finally find a car in need of considerable restoration. They arrange to meet Rick at Rick Dale's (American Restoration) shop where both Ricks can see the car and they haggle over the price. Can these tough negotiators agree on a deal?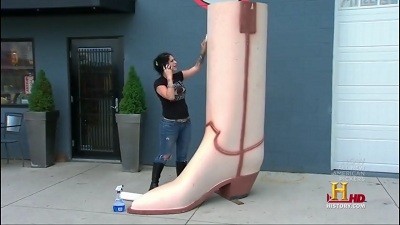 #9 - Fast Eddie 7.70
Season 2011 - Episode 26
While Mike and Frank pick the back roads of Minnesota, they challenge Danielle to sell a ten-foot fiberglass cowboy boot that's been gathering dust for over a year. After a lifetime in the demolition business, Fast Eddie has tons of unusual oversize treasures. A great lead gives the guys first crack at a treasure-packed farmyard estate sale. Ted's garage is filled with awesome mantiques and Mike goes into overdrive when he climbs into the rafters and discovers a honey hole of rare bicycles.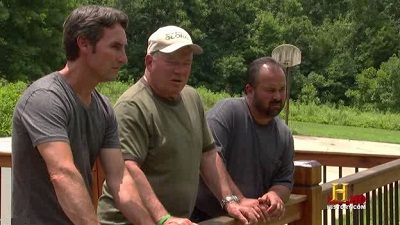 #10 - They Boldly Go 7.67
Season 2011 - Episode 5
Mike and Frank are out in the Kentucky on a different kind of mission. They're going to someone who needs their expertise to make his home unique. The owner is William Shatner, who gives Mike and Frank a very specific list. While Danielle looks for leads, the picking is red hot at Thurman's Tennessee hills property. The lifetime collector says he's ready to make a deal, but is he really? Next, the guys hunt for the perfect showpiece for Shatner's garden and think they've hit the jackpot with an amazing millstone collector. That is, until they find out his prices outweigh even the heaviest of stones. And, with just one week to deliver the goods to their celebrity client, Mike and Frank call in a favor from a designer friend. Finally, with a van full of treasures, they deliver their booty to Shatner, hoping they haven't let him down.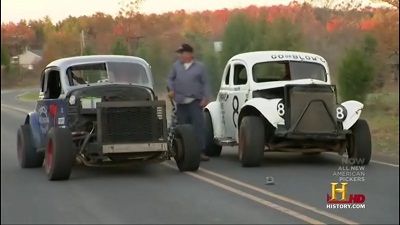 #11 - NASCAR Challenge 7.67
Season 2011 - Episode 9
The men search for auto-racing memorabilia at the request of the curators of the NASCAR Hall of Fame in North Carolina. Included: a visit with "Humpy" Wheeler, former president of Lowe's Motor Speedway; and Billy Biscoe.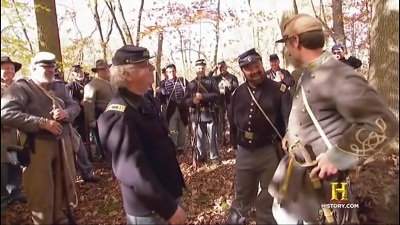 #12 - Civil War Pickings 7.61
Season 2011 - Episode 10
The guys are on an assignment that's 150 years in the making. The Gettysburg Museum asks Mike and Frank to help expand its collection by hunting down some hard to find Civil War items. It's a daunting task made even harder with a limited budget. Danielle gets things rolling when she sends them to a previous customer who's a Civil War buff. Frank scores a Spencer Carbine. They next visit a collector, Keith, who doesn't want to sell, but they convince him to loan a rare Dog River Confederate sword to the museum. They also buy a Springfield musket and canteen. But their picking skills are put to the test when they spot a Union frock coat. It's at the top of the museum's wish list, but can they negotiate a sale and keep within the museum's tight budget? In addition, the guys experience a Civil War adventure when they sign up with a local re-enactment group. As Captains on opposite sides they go into battle, leading their respective troops.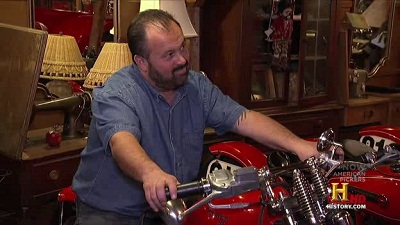 #13 - Frank Bears All 7.58
Season 2011 - Episode 15
Mike and Frank are picking their way through Florida when they get a lead on a potential gold mine -- a five-acre property that's an automotive graveyard. The guys also visit an off-the-grid hangar-sized geodesic dome home where they discover two gems: a very rare piece of rock 'n' roll history and an unusual motorcycle sidecar. Mike's hunger for seafood lands them a chance pick through slot machines, vintage advertising, sci-fi movie props and taxidermy bears.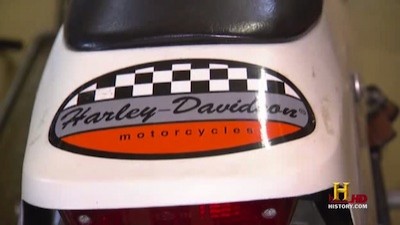 #14 - Odd Fellas 7.57
Season 2012 - Episode 5
Frank goes wild in Joe's garage. It's packed with vintage motorcycles and while Frank scores deal after deal, Mike's efforts sputter and stall. With his family hit hard by the recession, a prolific collector is eager to sell. The guys scour building after building but sometimes one man's junk is just junk. While Frank gets ready to go to his high school reunion and show off his restored Plymouth, Mike and Danielle visit a Virginia property that turns out to be a mega-pick. With jam-packed buildings and trailers, Bill's sprawling collection features Odd Fellows relics and a vintage guitar that may be worth a fortune.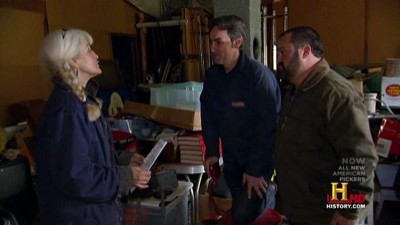 #15 - Mike's Holy Grail 7.57
Season 2012 - Episode 11
While cruising the back roads of North Carolina, the guys get a somewhat vague lead on the holy grail of motorbikes. The XAVW is a legendary masterpiece because of its detailing and unique components. Mike is determined to find it and puts pressure on Danielle to track it down. In addition, in Betty's sprawling warehouses, filled with a variety of stuff, the guys uncover everything from architectural salvage to an amazing military artifact. Also, Dale has an awesome junkyard and a noble cause. After gambling on a collection of Indian artifacts, Frank gets some jaw-dropping news from the appraiser.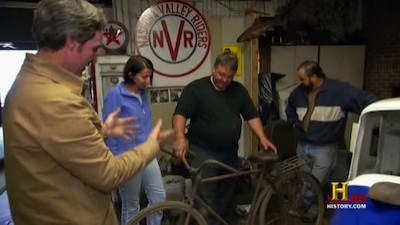 #16 - Knuckleheads 7.54
Season 2012 - Episode 7
With a sprawling warehouse and overstuffed semi trailers, Kevin's New England property is a gold mine where Mike makes off with the Michelin man and then gambles on a rare collection of vintage pilot gear. A former racecar driver with an amazing collection of automotive artifacts, Big Bad Jess is a serious collector who says he's ready to sell. In Maine, Jim's barn is a sprawling Harley Davidson honey hole where the guys are tested with a mystery part that could save them some coin.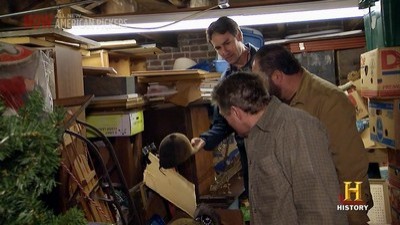 #17 - Guys and Dollhouses 7.53
Season 2012 - Episode 22
The Pickers visit Tom whose amazing collection of architectural salvage includes a vintage theater marquee and rare opera house relics. Later, they spend time at a sprawling South Carolina warehouse where Mike gets in a heated negotiation over a Victorian doll house.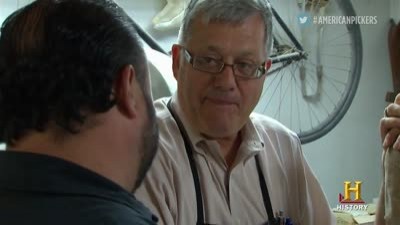 #18 - Where's Aldo? 7.50
Season 2012 - Episode 20
In Pennsylvania, Mike and Frank pick in some unique places including a funeral home and a prosthetic limb factory. They unearth mega collections but all the owners are reluctant to sell. The Pickers eventually run into a reclusive man named Aldo who grants them access to his mind-blowing stockpile of brand new vintage toys.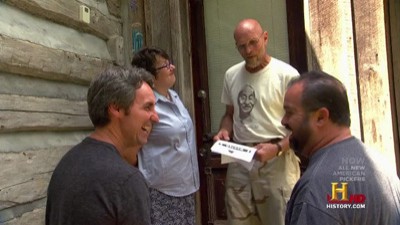 #19 - Boys' Toys 7.50
Season 2012 - Episode 9
With his wife by his side, a self-confessed Tennessee hoarder is motivated to clear out his jam-packed log cabin home, and the showstopper is a 1947 Harley Knucklehead. When a restoration junkie's gas pumps are off-limits, Mike changes gears and sets his sights on a horse. A robot collector's sci-fi man cave yields a mint-condition astronaut toy but the cost could be other-worldly.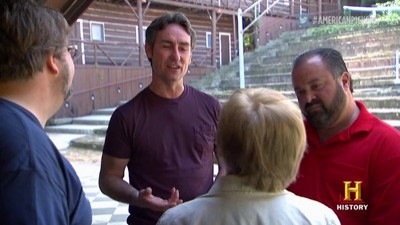 #20 - You Betcha 7.47
Season 2012 - Episode 17
With a massive property and a motivated seller, the guys pick Kentucky's Pioneer Playhouse where a mysterious wooden box captures Mike's attention. Frank is sure it's a magic box but Mike disagrees, leading to a serious wager.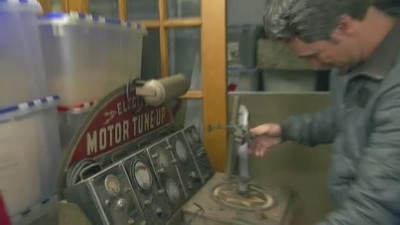 #21 - Automotive Archaeology 7.47
Season 2011 - Episode 19
The guys head to Michigan hoping to strike automotive gold in the heart of the America's car capital. Clearing the contents of derelict storage lockers, Brian's sprawling auction house is a picker's playground where Mike and Frank get junk drunk as they dig deep. The guys next meet Jim's awesome collection of original automotive advertising art. And Tony wants to thin out his collection of old car and gas station memorabilia. Hoping for a lottery-style return, Mike and Frank battle it out for a collection of motometers before uncovering two items, each with a jaw-dropping pedigree. And Mike makes a sweet deal with a museum curator to ensure that a rare piece of car history finds a permanent place of honor.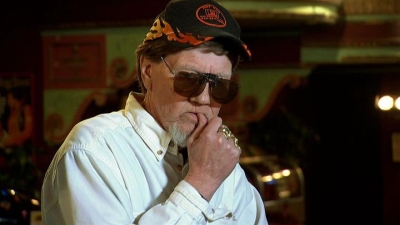 #22 - Easy Riders 7.46
Season 2010 - Episode 18
Mike and Frank are in Missouri, heading towards an inherited old farm with plenty of promise. But then Danielle calls with news about an ultimate prize. She's tracked down a prolific collector with a rare 1937 Harley Knucklehead. Close to their target, and revved up about the classic bike, the guys agree to speed pick the old farm before moving on. But once there, Mike gets lost in multiple outbuildings filled with possibilities.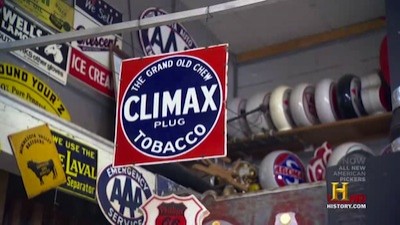 #23 - When Horses Fly 7.46
Season 2012 - Episode 6
Burning up the back roads of South Dakota, Mike and Frank get off to a great start in Jim's spectacular man-cave. But when he slams on the brakes, they switch gears to score a heavenly sign. Freestyling in Iowa, the guys take a chance at an old airport turned auto body shop where a retro car takes them back to the future. Packed with roadside relics, Norm's property features a jaw-dropping collection of vintage pedal cars but the guys soon discover he drives a hard bargain.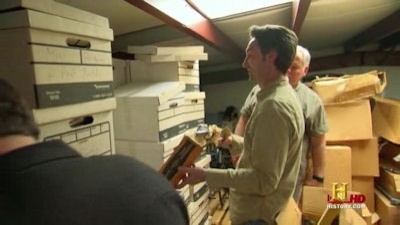 #24 - Smooth Operators 7.45
Season 2010 - Episode 16
As the guys finish their trip through the South, Danielle finds them the mother lode of rare motorbike parts; an incredible discovery guaranteed to impress their friend and NASCAR champion Ryan Newman.
#25 - Frank's Big Shot 7.44
Season 2011 - Episode 8
The guys are still cruising California looking to score big. Will a generation's old salvage yard be the place? Can they even get in? Later on Mike and Frank visit a Scuba lover's mini museum and Mike has his eyes on a pricey brass dive helmet. At another pick Frank finds a unique motometer. Then in a random turn of events, the fellas go from picking to a basketball court with Frank "The Free Throw King".