The BEST Episodes of American Masters
Every episode ever - ranked by fan votes!
Last Updated: Jan 23, 2022
To honor America's most notable creative artists and the inspiration behind their work. Special broadcasts profiles a cross-section of the nation's finest artistic pioneers from the past and present.
Watch Now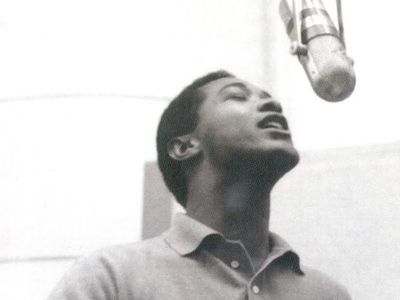 #1 - Sam Cooke: Crossing Over
Season 24 - Episode 1 - Aired Jan 11, 2010
Sam Cooke put the spirit of the black church into popular music, creating a new American sound and setting into motion a chain of events that forever altered the course of popular music and race relations in America.
1 votes
#2 - Alice Waters and her Delicious Revolution
Season 17 - Episode 4 - Aired Mar 19, 2003
Follow Alice Waters (b. April 28, 1944) through a year of seasonal shopping and cooking, and discover both the recipes and vision of an artist and an advocate. She and her now-famous restaurant Chez Panisse became a major force behind the way Americans eat and think about food, launching the explosion of local farmers' markets and redesigned supermarket produce departments. Distressed by the food she saw in public schools, Waters started an organic garden with an integrated curriculum at the Martin Luther King Middle School near her house, an idea inspired by The Garden Project at the San Francisco county jail. The idea of an Edible Schoolyard has now spread across the US - and inspired similar programs worldwide. She is an activist with a flawless palette who has taken her gift for food and turned it into consciousness about the environment and nutrition, and a device for social change.
1 votes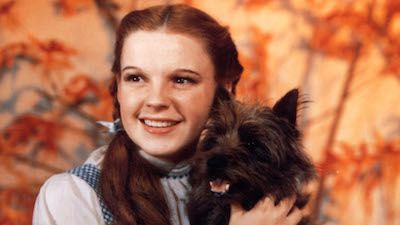 #3 - Judy Garland: By Myself
Season 18 - Episode 5 - Aired Feb 25, 2004
A detailed examination of the celebrated vocalist's career, from her amazing successes to her self-doubts and personal problems.
1 votes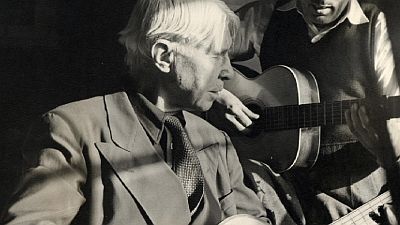 #4 - The Day Carl Sandburg Died
Season 26 - Episode 6 - Aired Sep 24, 2012
For much of the 20th century, Sandburg was synonymous with the American experience, a spokesman on behalf of the people. One of the most successful writers in the English language, Sandburg was a three-time Pulitzer Prize-winner for his poetry as well as part of his six-volume Lincoln biography. Yet, after his death, Sandburg's literary legacy faded and his poems, once taught in schools across America, were dismissed under the weight of massive critical attack.
1 votes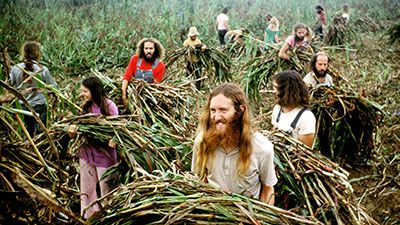 #5 - A Fierce Green Fire
Season 28 - Episode 3 - Aired Apr 22, 2014
An exploration of the environmental movement from the 1960s through 2009. Included: the battle in the 1960s to block dams from the Grand Canyon; the Love Canal scandal of the 1970s; Greenpeace's efforts to save whales and baby harp seals; the global resource crises of the 1980s; and the 25-year effort to address climate change. Narrators include Robert Redford, Meryl Streep, Ashley Judd, Van Jones and Isabel Allende.
1 votes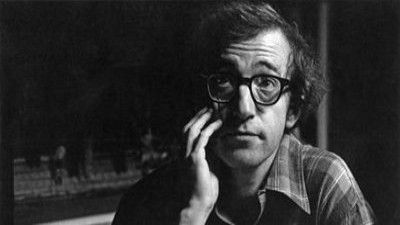 #6 - Woody Allen: A Documentary (1)
Season 25 - Episode 7 - Aired Nov 20, 2011
A film that traces the life and accomplishments of America's unique and recognized comedian/writer/filmmaker.
2 votes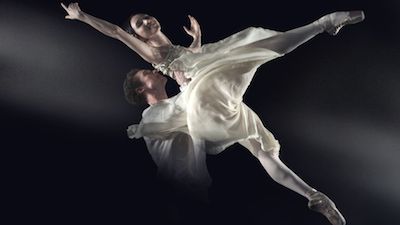 #7 - American Ballet Theatre: A History
Season 29 - Episode 4 - Aired May 15, 2015
Delving into the rich history of one of the world's preeminent ballet companies, Ric Burns combines intimate rehearsal footage, virtuoso performances and interviews with American Ballet Theatre's key figures.
2 votes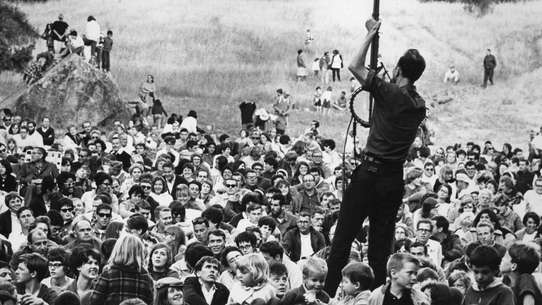 #8 - Woody Allen: A Documentary (2)
Season 25 - Episode 8 - Aired Nov 21, 2011
Iconic writer, director, actor, comedian, and musician Woody Allen allowed his life and creative process to be documented on-camera for the first time. With this unprecedented access, Emmy®-winning, Oscar®-nominated filmmaker Robert Weide followed the notoriously private film legend over a year and a half to create the ultimate film biography.
2 votes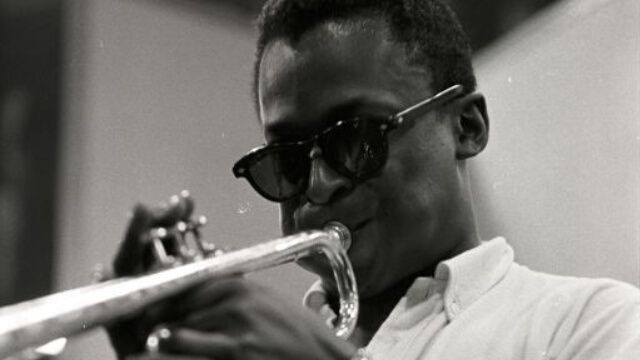 #9 - Miles Davis: Birth of the Cool
Season 34 - Episode 1 - Aired Feb 25, 2020
Discover the man behind the legend. With full access to the Miles Davis Estate, the film features never-before-seen footage, including studio outtakes from his recording sessions, rare photos and new interviews. American Masters Presents Stanley Nelson's Grammy-nominated Miles Davis: Birth of the Cool
2 votes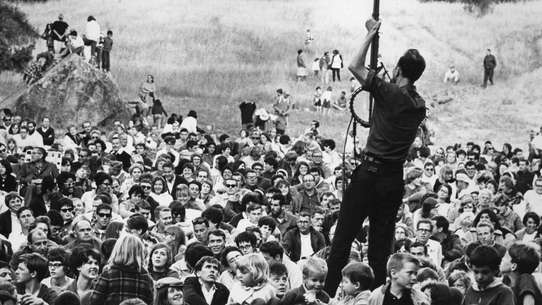 #10 - Rod Serling: Submitted for Your Approval
Season 10 - Episode 1 - Aired Nov 29, 1995
A documentary on the man who pioneered the use of early television for dramatic storytelling.
3 votes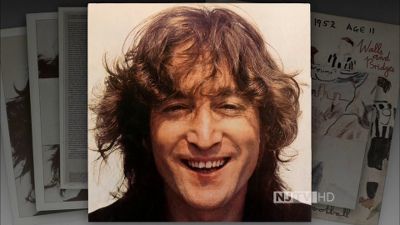 #11 - Lennon NYC
Season 24 - Episode 7 - Aired Nov 22, 2010
A look at the period of time musician John Lennon and his family spent living in New York City during the 1970s.
1 votes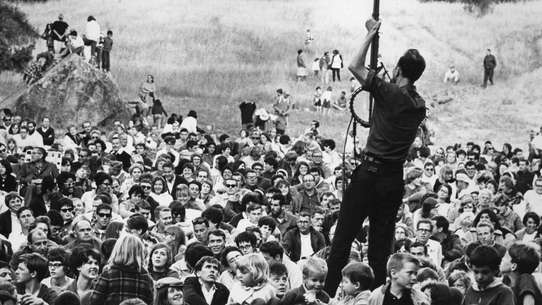 #12 - Lucille Ball: Finding Lucy
Season 15 - Episode 4 - Aired Dec 3, 2000
The incredible career of Lucille Ball, from youth through the movies, from television star to media mogul. Some of the personalities that comment in this film include Fran Drescher, Van Johnson, Dick Martin, Edie Adams, and Carol Burnett. This episode won an Emmy Award for Outstanding Non-Fiction Program.
1 votes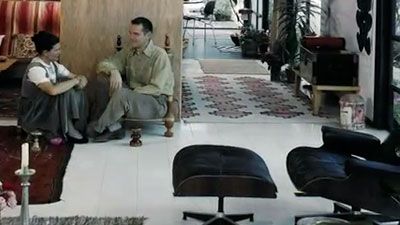 #13 - Charles & Ray Eames: The Architect and the Painter
Season 25 - Episode 9 - Aired Dec 29, 2011
From 1941 to 1978, this husband-and-wife team brought unique talents to their partnership. He was an architect by training, she was a painter and sculptor. Together they are considered America's most important and influential designers, whose work helped, literally, shape the second half of the 20th century and remains culturally vital and commercially popular today. They are, perhaps, best remembered for their mid-century modern furniture, built from novel materials like molded plywood, fiberglass-reinforced plastic, bent metal wire and aluminum – offering consumers beautiful, functional, yet inexpensive products. Revered for their designs and fascinating as individuals, Charles and Ray have risen to iconic status in American culture. But their influence on significant events and movements in American life – from the development of modernism, to the rise of the computer age – has been less widely understood. Charles and Ray Eames are now profiled as part of American Masters. A film by Jason Cohn and Bill Jersey. Narrated by James Franco.
1 votes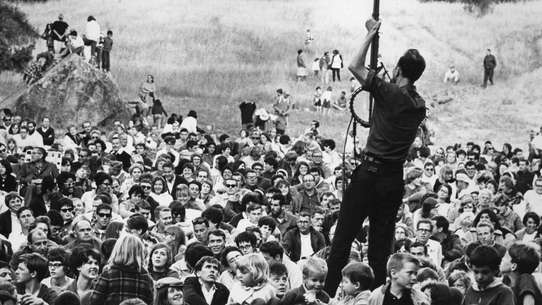 #14 - Stella Adler: Awake and Dream!
Season 4 - Episode 2 - Aired Jul 10, 1989
A retrospective on the career of one of America's finest teachers of acting technique.
1 votes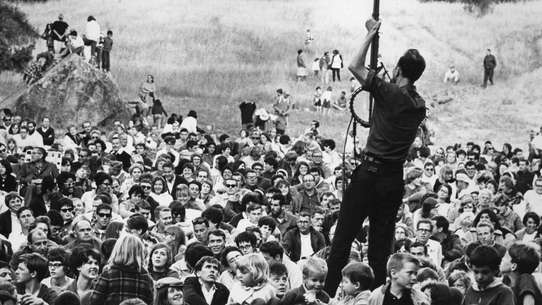 #15 - Alexander Calder
Season 12 - Episode 6 - Aired Jun 17, 1998
A biography of the acclaimed sculptor known for his mobiles and large public art pieces.
1 votes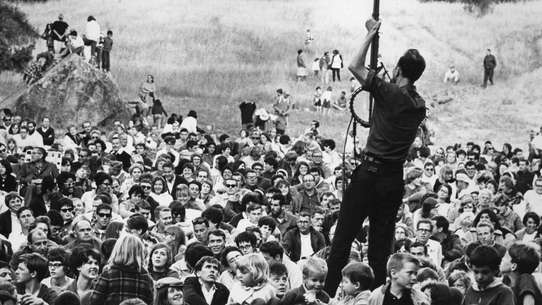 #16 - Hitchcock, Selznick and the End of Hollywood
Season 14 - Episode 1 - Aired Nov 1, 1999
A chronicle of the clash between two film-making legends when they tried to work together in the 1940s.
1 votes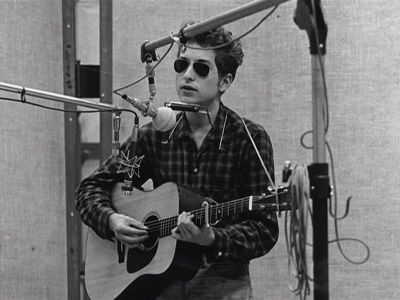 #17 - Bob Dylan: No Direction Home
Season 19 - Episode 7 - Aired Sep 27, 2005
A journey through the poetry and music of Bob Dylan.
2 votes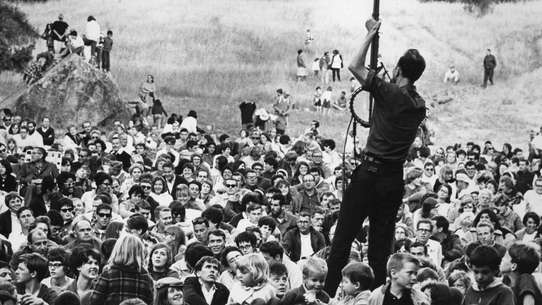 #18 - Carol Burnett: A Woman of Character
Season 21 - Episode 9 - Aired Nov 5, 2007
The career of funny woman Carol Burnett, from Broadway to television stardom.
2 votes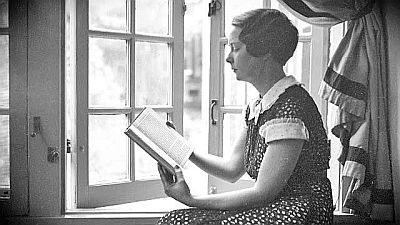 #19 - Margaret Mitchell: American Rebel
Season 26 - Episode 3 - Aired Apr 2, 2012
Margaret Mitchell: American Rebel engages leading historians, biographers and personal friends to reveal a complex woman who experienced profound identity shifts during her life and struggled with the two great issues of her day: the changing role of women and the liberation of African Americans.
2 votes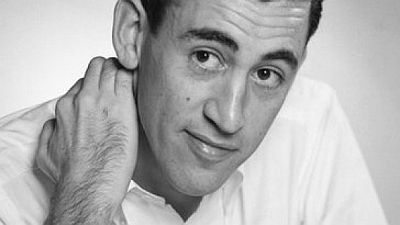 #20 - Salinger
Season 28 - Episode 1 - Aired Jan 21, 2014
Featuring never-before-seen photographs, personal stories and moments from J.D. Salinger's (Jan. 1, 1919 – Jan. 27, 2010) life and harrowing service in World War II, Salerno's new director's cut expands his intimate portrait of the enigmatic author of The Catcher in the Rye. American Masters was the first to close a deal with Salerno for Salinger, securing the exclusive domestic television rights to the documentary in January 2013. An official selection of the 2013 Toronto International Film Festival and Telluride Film Festival, the film made front page news all over the world with its revelations. Associated Press called the research yielded during Salerno's 10-year investigation "unprecedented" and "thoroughly documented."
2 votes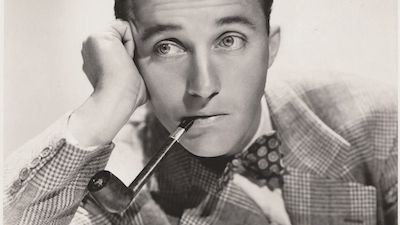 #21 - Bing Crosby Rediscovered
Season 28 - Episode 9 - Aired Dec 2, 2014
Bing Crosby (1903-77) is remembered via home movies, Dictabelt recordings, photos and insights from wife Kathryn, daughter Mary and sons Harry and Nathaniel. He scored nearly 400 hit singles, including the classic "White Christmas"; and appeared in such popular films as "White Christmas" and "Going My Way." The profile details the allegations of abuse leveled against him by son Gary (1933-95); and explains how his beloved duet with David Bowie on "Little Drummer Boy-Peace on Earth" came about.
1 votes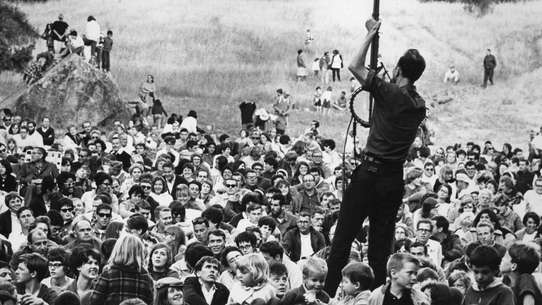 #22 - B.B. King: The Life of Riley
Season 30 - Episode 2 - Aired Feb 12, 2016
The challenging life and career of blues guitarist B.B. King; candid interviews feature Bono, Bonnie Raitt, Carlos Santana, Eric Clapton, John Mayer, and Ringo Starr.
1 votes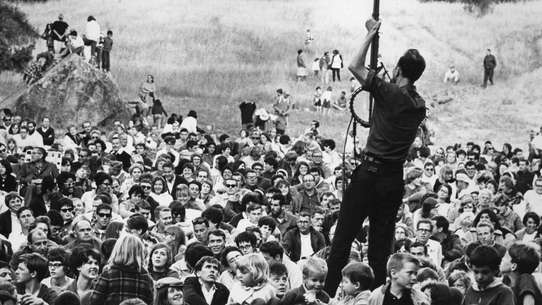 #23 - Harper Lee
Season 29 - Episode 5 - Aired Jul 10, 2015
One of the biggest American bestsellers of all time, To Kill a Mockingbird (1960) was thought to be the first and only novel by Harper Lee. However, on July 14, 2015, Go Set a Watchman was released, featuring characters from Lee's Pulitzer Prize-winning novel. Newly updated version of Mary McDonagh Murphy's 2012 documentary, Harper Lee: Hey, Boo.
1 votes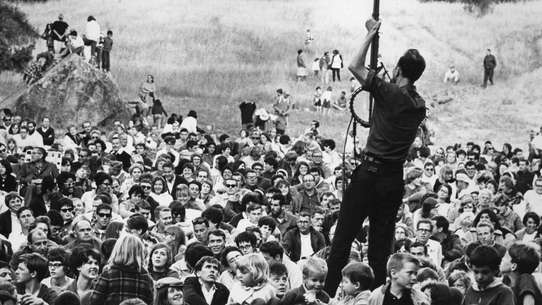 #24 - Fats Domino and The Birth of Rock 'n' Roll
Season 30 - Episode 4 - Aired Feb 26, 2016
3 votes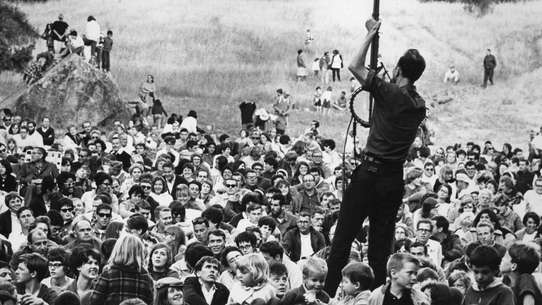 #25 - Richard Linklater: Dream Is Destiny
Season 31 - Episode 6 - Aired Sep 1, 2017
A trove of never-before-seen archival footage provides an unconventional look at the fiercely independent style of filmmaking that emerged out of Austin, Texas in the late 1980s and 1990s with Linklater as its poster boy.
1 votes