The BEST Episodes of 18 Again
Every episode ever - ranked by fan votes!
Last Updated: Dec 17, 2021
Tells the story of a husband named Hong Dae Young who is on the verge of divorce but finds himself back in his body when he was at the prime of his life 18 years ago. He ends up changing his name to Go Woo Young when he becomes 18- years-old again. Meanwhile, his wife Jung Da Jung joins the workforce as an anchorwoman later on in life after raising their 18-year-old twins.
Watch Now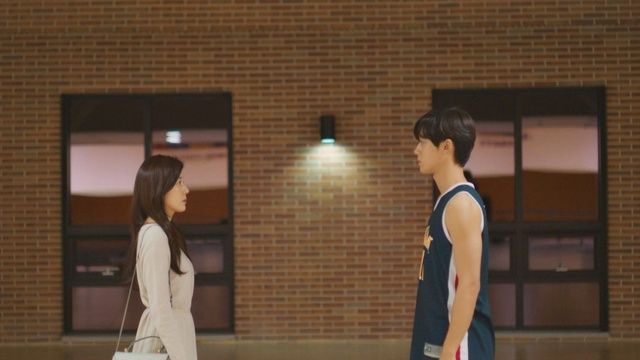 #1 - The Story Only I Didn't Know
Season 1 - Episode 8 - Aired Oct 13, 2020
While Woo Young is unsure of the conversation between Da Jung and Il Gwon, he is worried that Da Jung might have found out his true identity. Meanwhile, Da Jung is shocked at what she heard about Dae Young. When Dae Young comes across his father at his mother's grave, he invites him to his basketball game. After the game, Dae Young pours his heart out.
11 votes
#2 - Confession
Season 1 - Episode 15 - Aired Nov 9, 2020
Woo Young and Da Jung don't even remember the last time they went out on a date and decide to go on one. Meanwhile, Woo Young gets a call from a stranger asking for Dae Young. Although Woo Young and Si Woo both get a conditional offer from the Hanguk University basketball team, Woo Young believes that there is something more important to him than his dream as a professional basketball player.
12 votes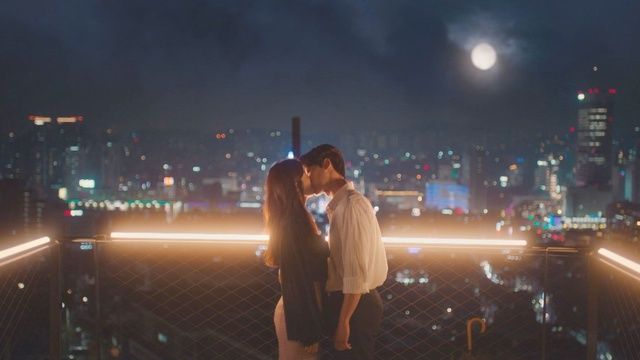 #3 - I Miss You
Season 1 - Episode 14 - Aired Nov 3, 2020
With the full-time employment announcement just around the corner, Da Jung gets thrown into confusion after listening to Woo Young's outlandish confession. Woo Young realizes that his confession could've put Da Jung in a difficult position. A few days later, after the full-time employment announcement, Ji Hoon calls Da Jung's ex-husband at the end of a predicament.
11 votes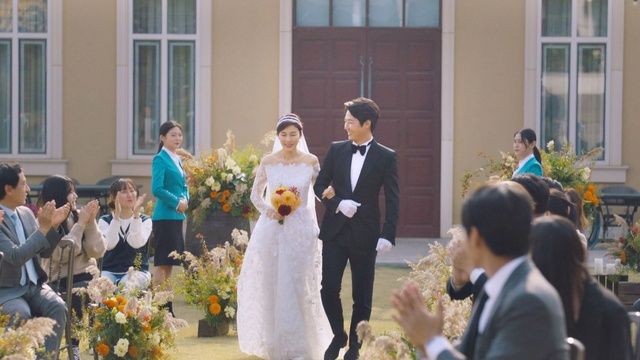 #4 - Life Goes On
Season 1 - Episode 16 - Aired Nov 10, 2020
While on her way to Si Woo's basketball match, Da Jung sees Woo Young in front of the stadium and blames herself for ruining his life again. Meanwhile, a shocking video of Da Jung, which was thought to lead her life into another hardship, brings her all the rewards she deserves. Time flies by and two years later, Dae Young asks Da Jung to join him in a new beginning of their journey together.
11 votes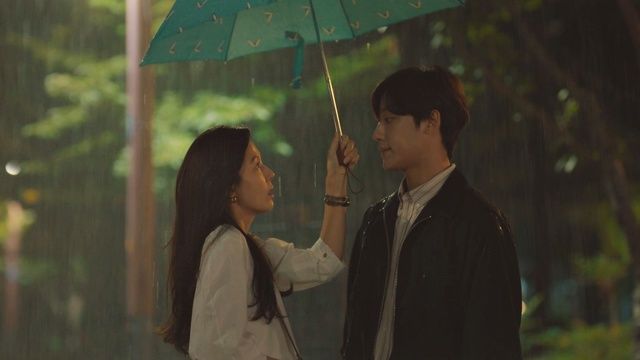 #5 - A Sincere Heart Of Her Number 1 Fan
Season 1 - Episode 6 - Aired Oct 6, 2020
Dae Young is bothered by Ji Hoon who tries to get close to Da Jung. Da Jung's divorce gets public, and she loses her programs due to public opinions. Ji Hoon takes Da Jung to the field to comfort her, and Il Gwon gives up on seducing Da Jung. Meanwhile, Dae Young finds out that his father has been taking care of his children and Da Jung.
12 votes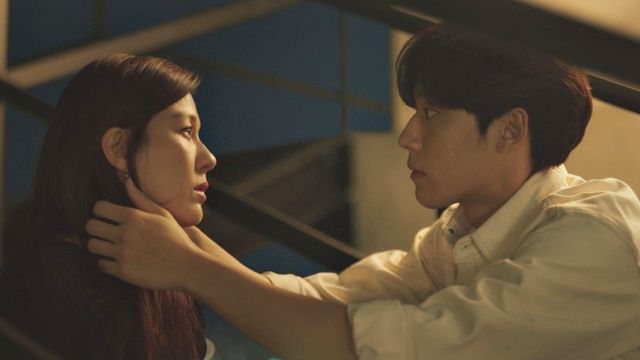 #6 - Lost Love
Season 1 - Episode 11 - Aired Oct 26, 2020
Woo Young turns around without saying anything after seeing Da Jung smiling with Ji Hoon. Meanwhile, during the school's festival, Ja Sung confesses his feeling to Si Ah, and shortly after, things turn into chaos. Woo Young, who now feels like he has lost both the women in his life and is full of regret, hears drunk Da Jung ask a meaningful question.
11 votes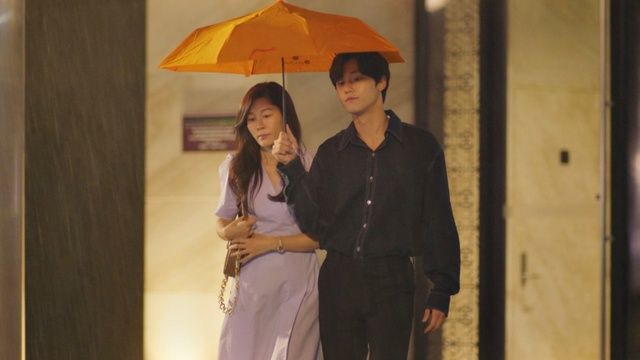 #7 - Half-Moon
Season 1 - Episode 12 - Aired Oct 27, 2020
Da Jung thinks that what happened between her and Woo Young was just a dream, but she still can't bring herself to face him. Meanwhile, the rivalry between Woo Young and Ji Hoon gets more heated. While Da Jung feels flustered to think that Woo Young likes her, the three of them meet at Go Go Play's launch party.
11 votes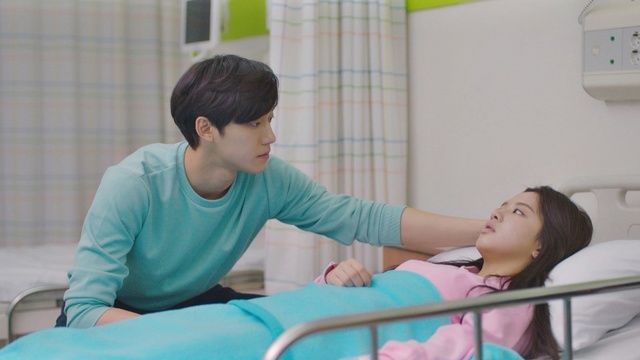 #8 - The Boy We Loved Back Then
Season 1 - Episode 4 - Aired Sep 29, 2020
At a team dinner with the baseball team, Ji Hoon requests the director to schedule Da Jung for his upcoming interview. Meanwhile, Si Ah is taken to a nearby hospital, which worries everyone around her, especially Woo Young. Ironically, Da Jung is again disappointed by Dae Young's reaction to Si Ah's condition. On top of it, Da Jung hates the fact that Dae Young is lying to her about his business trip to Busan.
13 votes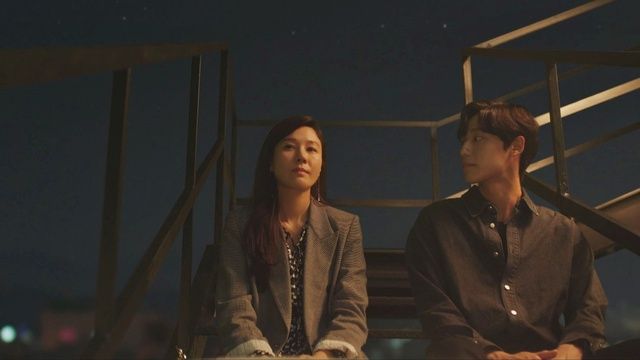 #9 - Someone Who Gives Courage To Me
Season 1 - Episode 7 - Aired Oct 12, 2020
When Deok Jin envies the fact that Dae Young has become young again, Woo Young carelessly blurts out his true identity. Ae Rin, who happens to be right next to them while waiting for Da Jung, hears their conversation. Meanwhile, Il Gwon asks Da Jung for an inappropriate favour as Si Woo's basketball coach. Thanks to Woo Young's advice, Da Jung does the right thing but gets caught doing something that might provoke Il Gwon.
13 votes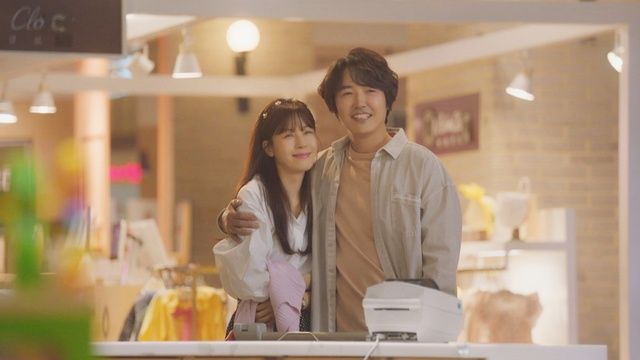 #10 - Things You Notice Only After You Have Lost Them
Season 1 - Episode 9 - Aired Oct 19, 2020
Da Jung couldn't turn a blind eye to Il Gwon's behaviour as a basketball coach and asks for help from the other parents. After catching Il Gwon red-handed with Woo Young's support, Da Jung and Woo Young realize how they took some things in their lives for granted. Later, Da Jung finds herself feeling somewhat secured whenever Woo Young shares words of comfort.
11 votes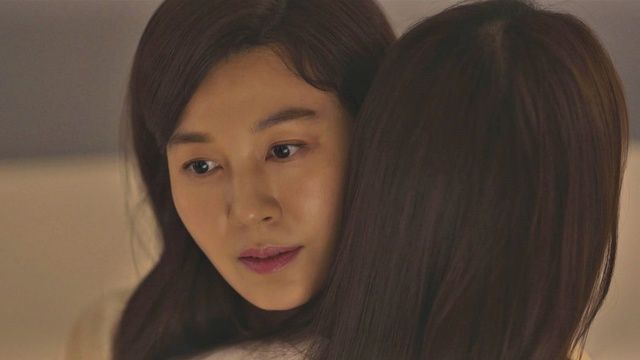 #11 - The Man That Makes My Heart Flutter
Season 1 - Episode 13 - Aired Nov 2, 2020
Woo Young kisses Da Jung out of nowhere. Wrapped up in a myriad of thoughts, Da Jung hurriedly distances herself from Woo Young. Later on, although Woo Young tries to give a legitimate explanation for his seemingly rude behaviour, Da Jung cuts him off. Meanwhile, Da Jung realizes that Si Ah wasn't working at a convenience store just to make extra cash.
11 votes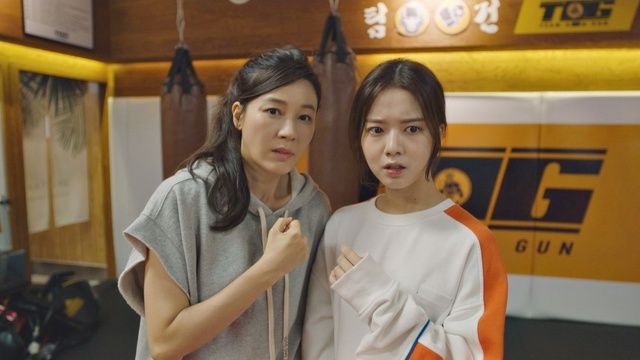 #12 - If I Love Again
Season 1 - Episode 10 - Aired Oct 20, 2020
Woo Young throws himself in front of an oncoming car to save a little girl in danger and is taken to a hospital. Meanwhile, after contemplating the appearance on a divorce-related show, Da Jung decides to accept the offer with full support from her family. As time passes, Woo Young feels the emptiness from being away from his family and rushes to Da Jung.
10 votes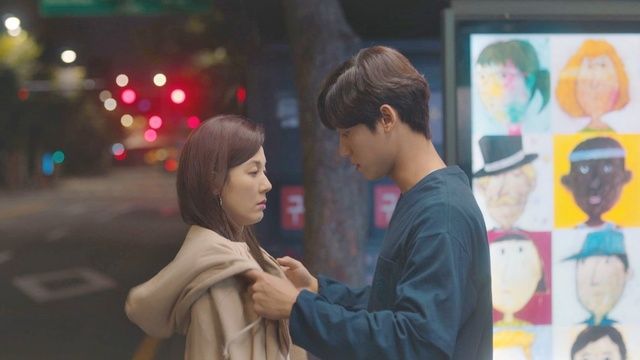 #13 - A Story About Rain And You
Season 1 - Episode 3 - Aired Sep 28, 2020
Da Jung gets a phone call from JBC regarding the results of the open recruitment. Meanwhile, Woo Young picks a fight with Ja Sung when he just won't stop bullying Si Woo. On her first day at JBC, the fact that she is married dissatisfies the higher ups, resulting in a clearly biased treatment towards Da Jung. Later on, Da Jung gets a chance for an interview with only a few minutes left before going live.
12 votes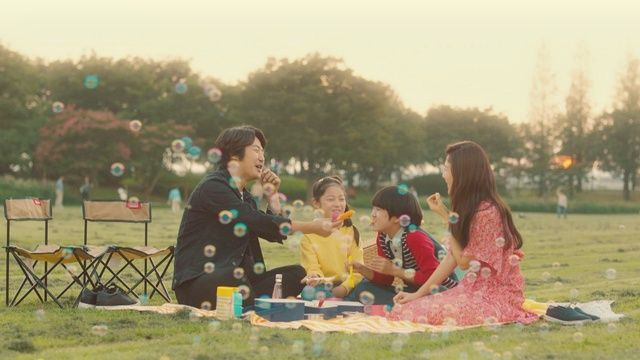 #14 - Life Goes On
Season 1 - Episode 1 - Aired Sep 21, 2020
At a crucial basketball game in which he must prove his skills in front of Hanguk University scout, Dae Young chooses what's best for both him and Da Jung. After 18 years, he's on the verge of getting divorced. Just before he's about to give up, he hopes for a miracle. Believe it or not, he finds himself with the body of an 18-year-old kid.
16 votes
Writers:
Ahn Eun-bin

,
Choi Yi-ryun

,
Kim Do-Yeon
#15 - First Loves Never Come True
Season 1 - Episode 5 - Aired Oct 5, 2020
Dae Young wants to know why Da Jung wants to get divorced. However, Dae Young can't get the answer from her as Woo Young. Dae Young finds out that Il Gwon is seeing his first love, and he suspects that Il Gwon and Da Jung are having an affair. Meanwhile, Da Jung gets public attention with her interview video.
11 votes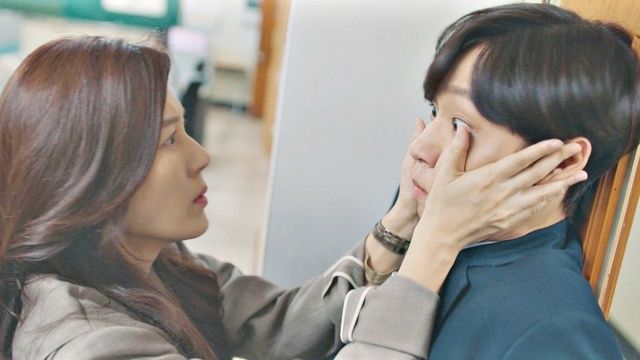 #16 - About The Things That Made You Smile
Season 1 - Episode 2 - Aired Sep 22, 2020
As 18-year-old Hong Dae Young, Ko Woo Young realizes that his children are living a life that he wasn't aware of, and he decides to encourage them as a friend. In the meantime, Da Jung goes through a blind recruitment at JBC. While having a night out with Ae Rin, Da Jung comes across Choi Il Gwon, a high school friend. On their way back home, Da Jung sees Woo Young whose appearance seems to overlap with that of Dae Young's.
12 votes