The Returned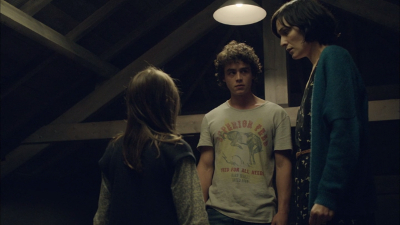 #1 - Victor 8.22
Season 1 - Episode 4
Camille's new identity as Alice is going well, but Léna's scar is growing and seemingly draining her of energy. Léna is convinced that Camille is behind it and publicly denounces her to their friends. Julie can no longer keep Victor under wraps and the police take him away. She doesn't even put up a fight, wondering if he may have something to do with the death of her neighbour, Miss Payet. Adèle gets back with Simon and introduces him to their daughter, Chloe... but then discovers the true circumstances surrounding his death.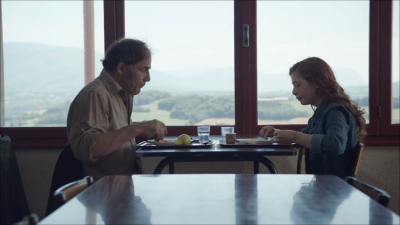 #2 - Lucy 8.21
Season 1 - Episode 6
The town is affected by a power cut. Pierre forms a community around Camille, who is now regarded as a kind of 'prophet'. Julie finds refuge at Laure's house with Victor, whose body is undergoing a strange transformation. Meanwhile, Léna grows closer to Serge but has to escape back to the town.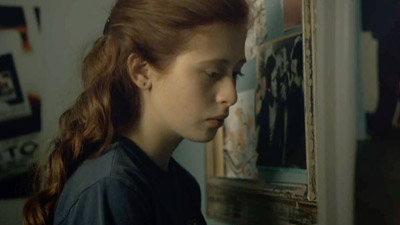 #3 - Camille 8.14
Season 1 - Episode 1
In a small mountain community, two local people - Camille, a teenager, and Simon - who both died years earlier, suddenly re-appear at their homes. They have not aged, and they are completely unaware of their own deaths. Camille and Simon assume they can rejoin the world of the living as though nothing has happened, but their return throws their friends and family into a state of turmoil. Camille's sister Léna has continued to grow up without her sibling beside her, and Simon's wife Adèle is just about to get remarried, to Thomas. Meanwhile, lonely nurse Julie receives a visit from a very strange little boy. Seven years ago, the town was struck by a series of bloody murders. Now it seems the killings have started up again.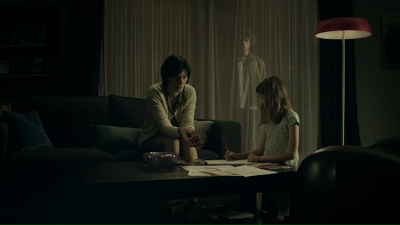 #4 - Julie 8.14
Season 1 - Episode 3
Determined to come out of hiding and return to something resembling normal life, Camille invents a new identity for herself as 'cousin Alice'. Her sister Léna finds a strange, fast-spreading scar on her own body. Simon gets closer to Adèle, who finally accepts he has returned and is not a manifestation of her grief. But as the dead try to reclaim their lives, for the living, things seem more and more disturbed. Julie's very dark past resurfaces and threatens to destroy her completely, but she finds a saviour in the most unlikely form.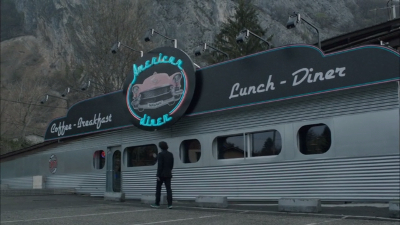 #5 - Simon 8.12
Season 1 - Episode 2
Simon approaches Adèle, but Thomas finds out about his 'return'. In the meantime, Camille is unable to fit back into her family again. Her mother Claire and father Jérome separated after her death, and now Claire is in a relationship with Pierre, an odd but charismatic figure who knew all along that the dead would return. Strange happenings seem to suggest that Camille and Simon may not be the only ones to have been brought back...
#6 - Adèle 8.10
Season 1 - Episode 7
Camille finds purpose when she decides to invent images of an afterlife to comfort her friend's parents, but is distraught when they commit suicide in the hopes of meeting their son sooner. Pierre shows Claire his shelter stocked with food and firearms, believing that the appearance of the Revenants marks the end of days. Lucy appears to have gained understanding regarding the purpose of the Revenants, and persuades Simon that he no longer needs Adèle; father Jean-François' betrayal of him to the police only pushes him further to her. Serge and Toni attempt to track Lena, and Toni glimpses his deceased mother in the forest. While trying to cross the lake by swimming, Serge disappears under the water.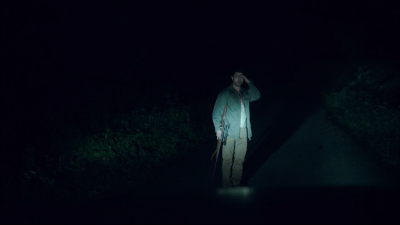 #7 - Serge and Toni 8.08
Season 1 - Episode 5
The dead gradually come out into the open but are unable to resume their normal lives. Camille is rejected by Frédéric, and Simon is abruptly separated from Adèle and Chloe when Thomas shoots at him in self-defence. Victor wanders around, looking for his murderer, while Julie begins to have doubts: could she be dead too? Léna is nursed by the serial killer as he strives to keep his murderous impulses under control.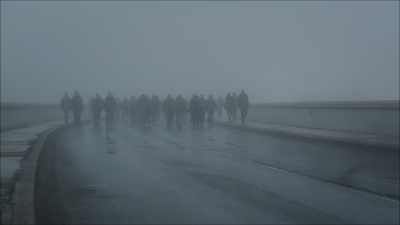 #8 - The Horde 8.03
Season 1 - Episode 8
A flashback to the date of Camille's reappearance at the dam shows many Revenants also appearing at the same time. Waking in their car, Victor tells Julie and Laure that a group of Revenants tried to take him from the car in the middle of the night. On their way to the shelter, Victor discovers that Toni killed his brother, in turn causing his mother's death, and uses his ability to create visions to make Toni shoot himself in the stomach; he dies shortly after arrival. Simon breaks free from his jail cell and kidnaps his daughter, Chloé. Thomas arrives at the shelter, and the group realise that there are other Revenants, and that they are coming for them.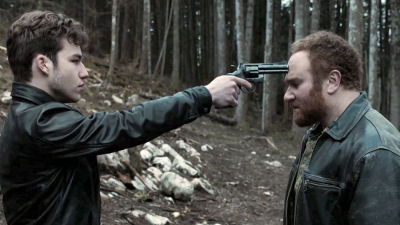 #9 - Étienne 7.80
Season 2 - Episode 7
In the Domain, Jérôme is finally reunited with his wife Claire and their daughters Camille and Léna. The Revenants, however, will not let them leave. Thanks to Berg's research, the military has managed to lower the water level and plan to re-integrate the Domain with the rest of the town. Unfortunately, this will mean forcing Lucy and the Horde into exile once again. Meanwhile, Sandrine is convinced that Audrey is her daughter...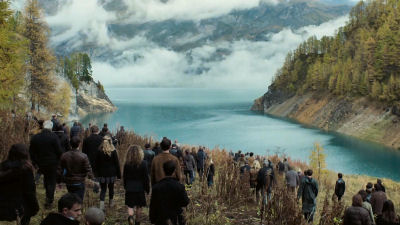 #10 - The Returned 7.70
Season 2 - Episode 8
After the shooting at the gym, the Séguret family tries to leave town, but Camille realizes that she cannot stay with her family and must join the Revenants. The policeman Alcide brings Simon and Adèle's baby to Lucy, but it is too late; the Horde has dispersed and Lucy thinks they will not return...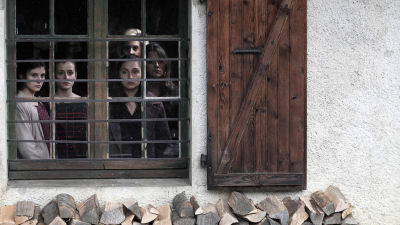 #11 - Esther 7.67
Season 2 - Episode 6
Sandrine hands her daughter Audrey over to Pierre's men, who keep her in their cellar. Hiding in Father Jean-François's church, Adele and Simon begin to come to terms with each other. Julie has found Victor's father, who is now an old man in a coma, and the keeper of a dark secret.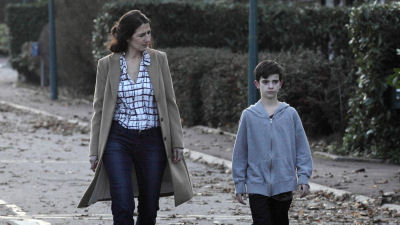 #12 - Madame Costa 7.57
Season 2 - Episode 5
In town, Jérôme and Berg encounter Audrey, who has escaped from the Domain. Simon warns Adèle to hide their baby from the Revenants. Sensing that Julie is in danger, Victor decides to leave the Domain, accompanied by Madame Costa...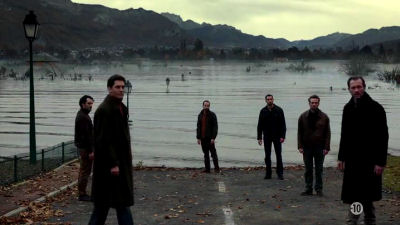 #13 - Milan 7.55
Season 2 - Episode 2
Toni is kept under observation in hospital, but the police are unaware that he is a Returned. Meanwhile, most of the the Returned are hiding in an area made inaccessible by the flood, along with Julie, Victor, Camille and Claire.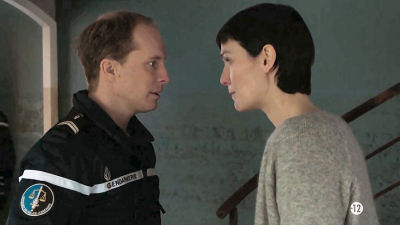 #14 - Virgil 7.54
Season 2 - Episode 4
After the inexplicable reappearance of the Revenants, the villagers seek to understand why they have returned. The lake, the dam and the forest house dark mysteries.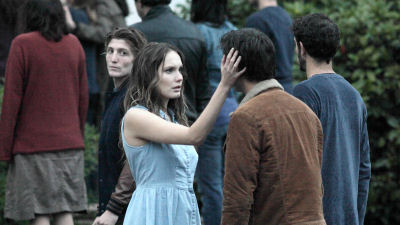 #15 - Morgane 7.39
Season 2 - Episode 3
Berg seems to know more than he wants to tell. Is he playing a double game? Who is at risk?
#16 - The Child 7.32
Season 2 - Episode 1
Six months have passed since The Returned disappeared into the mountains, taking Victor, Simon, Camille and her mother Julie with them. Since then there has been no sign of them. Adele is about to give birth to Simon's baby; part of the town is still flooded; and the military has arrived to keep order. Just as a mysterious stranger arrives in town, a new wave of resurrections begins...