American Horror Story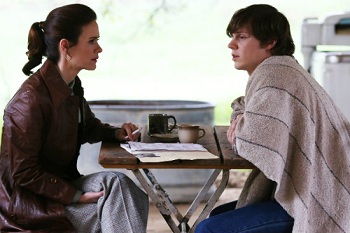 #1 - Madness Ends 8.48
Season 2 - Episode 13
Johnny sets out to complete his father's work; Lana leads the charge to finally shut down Briarcliff.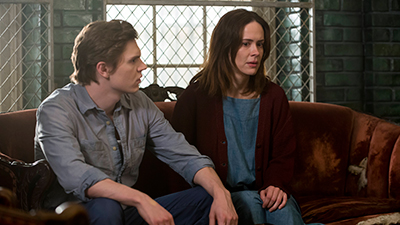 #2 - The Name Game 8.32
Season 2 - Episode 10
The Monsignor confronts the Devil. Dr. Arden's experiments reach a shocking conclusion. Dr. Thredson facilitates a surprising reunion for Kit.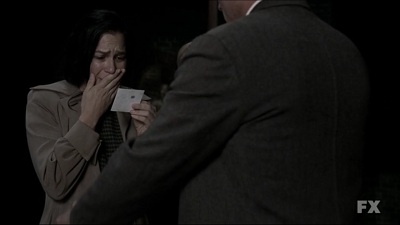 #3 - I Am Anne Frank (2) 8.31
Season 2 - Episode 5
Sister Jude employs a renowned Nazi hunter to gather evidence against Arden; Kit makes a surprising confession; Bloody Face is unmasked.
#4 - Birth 8.26
Season 1 - Episode 11
Vivien gives birth. Tate and Violet attempt to rid the house of some of its ghosts for good.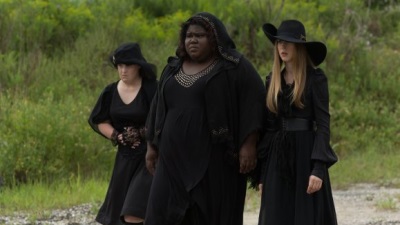 #5 - Burn, Witch. Burn! 8.25
Season 3 - Episode 5
Besieged by Marie Laveau's army, Zoe unleashes a new power; Fiona and Myrtle clash over control of the coven; Madame LaLaurie is confronted by old ghosts.
#6 - Smoldering Children 8.23
Season 1 - Episode 10
Violet learns about the rules of the house. The truth about Larry's condition is explained. Constance is interrogated by the police.
#7 - Bitchcraft 8.21
Season 3 - Episode 1
A young girl discovers she possesses a strange genetic affliction tracing back to the dark days of Salem; Fiona Goode returns to town.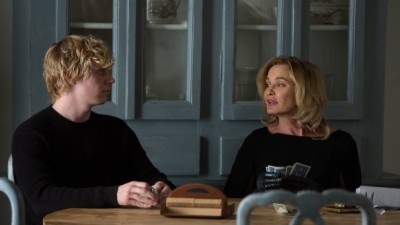 #8 - Head 8.19
Season 3 - Episode 9
Cordelia's attacker is revealed. Fiona looks to form an alliance with Marie Laveau. Nan learns a disturbing truth about Luke's past.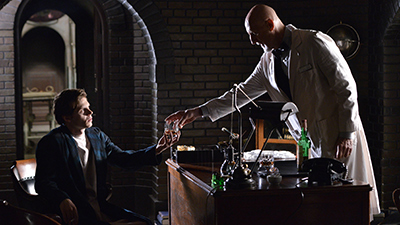 #9 - The Coat Hanger 8.17
Season 2 - Episode 9
The Monsignor takes an unlikely convert under his wing; Lana secures a new piece of evidence that can exonerate Kit; Dr. Arden witnesses a miraculous return.
#10 - Spilt Milk 8.16
Season 2 - Episode 11
Grace tells Kit devastating news about the aliens' experiments on Alma; Dr. Thredson receives an unexpected visitor; the Monsignor goes to extreme lengths to silence Jude.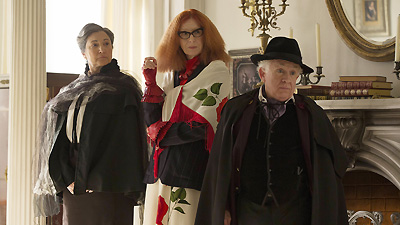 #11 - Fearful Pranks Ensue 8.15
Season 3 - Episode 4
Fiona's choices rattle a decades-long truce between the Salem witches and Marie Laveau; the Council of Witchcraft pays a surprise visit to the academy with disturbing allegations.
#12 - Afterbirth 8.12
Season 1 - Episode 12
In the aftermath of family tragedy, Ben tries to take his child out of the Murder House. Meanwhile, Violet and Vivien accustom themselves to their new living arrangements, Constance raises Tate's child as her own and a new family buys the house.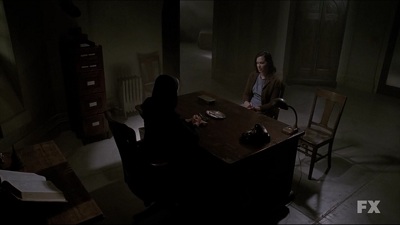 #13 - I Am Anne Frank (1) 8.10
Season 2 - Episode 4
A new patient exposes Arden's past; Kit learns why Grace was admitted to Briarcliff.
#14 - Halloween (1) 8.09
Season 1 - Episode 4
The line between the living and the dead blurs on Halloween. Two of the house's previous residents give the Harmons decorating advice.
#15 - Spooky Little Girl 8.09
Season 1 - Episode 9
One of history's most famous murder victims pays the house a visit. Constance discovers more of Tate's bad behavior.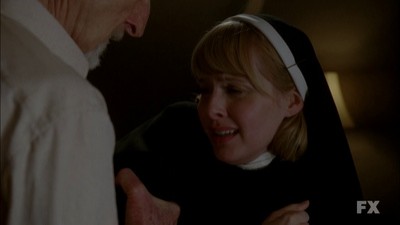 #16 - Tricks and Treats 8.08
Season 2 - Episode 2
An exorcist is called to Briarcliff to help save a troubled farm boy; Sister Jude's darkest secret is revealed.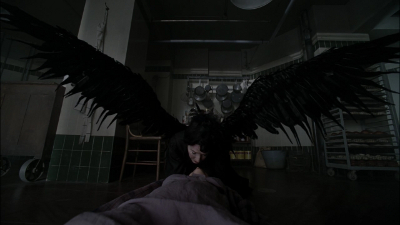 #17 - Dark Cousin 8.08
Season 2 - Episode 7
Sister Mary Eunice is terrified to discover a dark angel at Briarcliff; Kit makes a bold move to be reunited with Grace.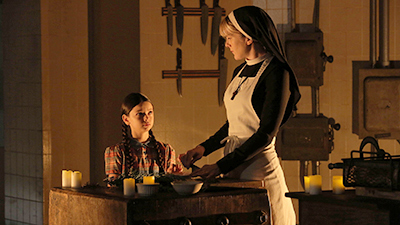 #18 - The Origins of Monstrosity 8.08
Season 2 - Episode 6
A mysterious little girl is abandoned at Briarcliff; the Monsignor makes a Faustian pact with Dr. Arden; the origin of Bloody Face is revealed.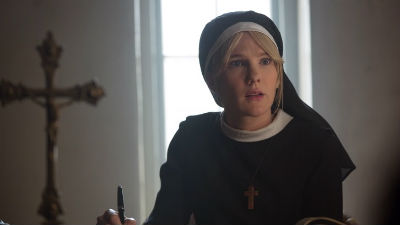 #19 - Orphans 8.07
Season 4 - Episode 10
The death of a Freak sparks troubling behavior in Pepper; Elsa reveals the history of the Freak Show; Desiree grows suspicious of Maggie.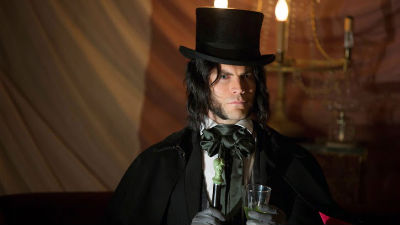 #20 - Edward Mordrake, Pt. 2 8.07
Season 4 - Episode 4
Edward Mordrake continues his search for a Freak to add to his ghostly coterie; Elsa tells the grisly story of her days in Germany; Jimmy and Maggie have a run-in with the Twisted Clown.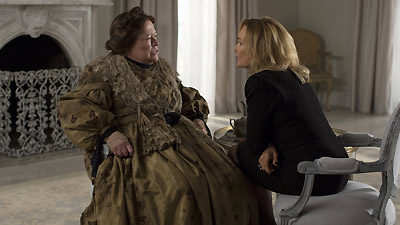 #21 - Boy Parts 8.06
Season 3 - Episode 2
Fiona helps Zoe and Madison deal with a horrible tragedy; Delphine LaLaurie struggles to adjust to modern life; Cordelia faces a dark decision about her family.
#22 - Unholy Night 8.05
Season 2 - Episode 8
A murderous Santa wreaks havoc on Briarcliff; Sister Jude faces off with the devil; Arden has a shocking encounter in the death chute.
#23 - Halloween (2) 8.05
Season 1 - Episode 5
Tate comes face to face with his past, and Ben and Vivien are haunted by a new houseguest before Halloween night comes to an end.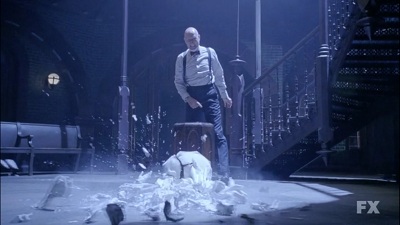 #24 - Nor'easter 8.05
Season 2 - Episode 3
A violent storm allows a group of patients to plan a daring escape; Sister Jude is haunted by her past.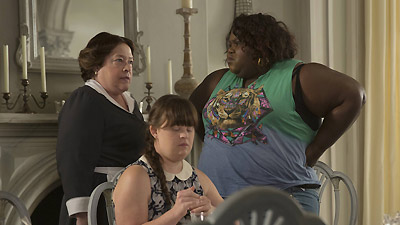 #25 - The Replacements 8.04
Season 3 - Episode 3
Fiona takes on an unlikely protégé; a guilt-ridden Zoe tries to give Kyle his old life back; Madison has a fiery exchange with Joan Ramsey.