The Best Episodes of The First 48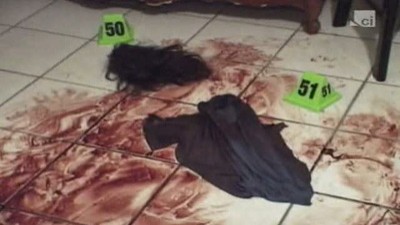 #1 - House of Blood/Last Man Standing
Season 3 - Episode 1
Trails of blood are the common thread between these two crimes.
Directors:
#2 - Fatal Call
Season 12 - Episode 42
Dallas homicide detectives call upon the community for help when a man is shot to death in an apartment complex.
Directors: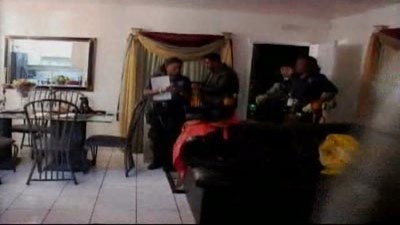 #3 - Gangs of Little Havana/Execution in Coconut Grove
Season 1 - Episode 1
LOCATION: MIAMI In the opening episode, investigators in Miami attempt to solve two brutal shootings committed at point-blank range. In the first case, GANGS OF LITTLE HAVANA, the team finds a young man lying dead on the sidewalk in Little Havana near an area noted for gangland violence. From the outset the murder appears to be the latest tragedy in the turf war between two gangs. At first the investigating team is hampered by a wall of silence from a frightened community. But hour by hour the full story of what happened begins to emerge. In the second case, EXECUTION IN COCONUT GROVE, it appears that a convenience store owner in Coconut Grove had invited someone she knew into her home and was then shot twice in the head. The detectives quickly discover that the victim also sold jewelry, and a ransacked room suggests that the murder could be the result of a robbery gone wrong. Or is that what the murderer hoped the detectives would think? With no obvious suspects, a major forensic operation gets underway with the house examined inch by inch for fingerprints in the hope of putting a name and a face on the killer.
Directors: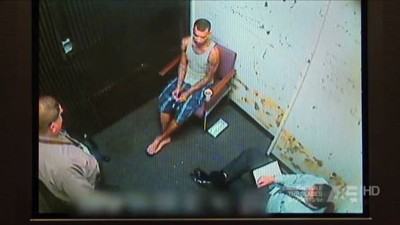 #4 - Carjacked/Roll of the Dice
Season 11 - Episode 1
In Harris County, Deputy Russell Gonzales races the clock to track down the killer of an unidentified man found dead in a desolate field on the side of the road. It's an uphill battle for the team until a couple appears on scene and breaks the case wide open. In Miami, Detective Rolando Garcia and his team investigates the murder of an innocent bystander caught in a hail of gunfire. As detectives delve deeper, they discover that the killer's motives may not be what they think.
Directors: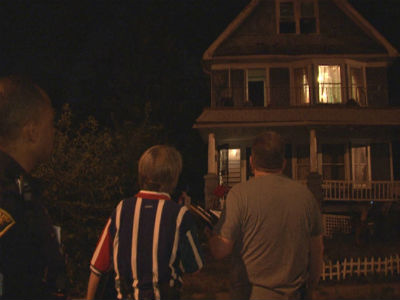 #5 - Birthday Girl
Season 13 - Episode 1
A 14-year-old Cleveland girl dies at her own birthday party when gunmen fire on a crowd; homicide detectives race to track down multiple shooters in the crime.
Directors:
#6 - Safe House
Season 14 - Episode 1
In Dallas, a man is found shot dead on his front porch, and the homicide team finds almost a million dollars in his home. Detective Rick Duggan must track down two suspects with a history of violence before they strike again.
Directors: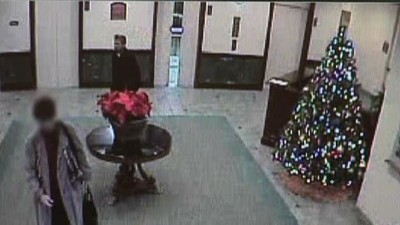 #7 - Blindsided
Season 6 - Episode 1
A woman is gunned down where she works. The surveillance system has managed to capture the image of her killer. Now to putting a name to the face of this killer, will be a daunting task.
Directors:
#8 - Gone
Season 8 - Episode 1
Detectives are called to the scene at an apartment, blood covers the apartment. There is no possible way the victim survived this brutal attack. No body is found at the scene and detectives start the search for the killer...and their victim.
Directors:
#9 - Inked in Blood
Season 7 - Episode 1
A tattoo artist is gunned down during a robbery. The survivor of the robbery gives detectives street names and stencils to help in the hunt. With multiple suspects to identify and catch detectives have a long road ahead of them.
Directors:
#10 - Fish out of Water/Good Samaritan
Season 3 - Episode 2
Counterfeit money may have cost a man his life. A hero is slain protecting another man. Will the killers get away?
Directors: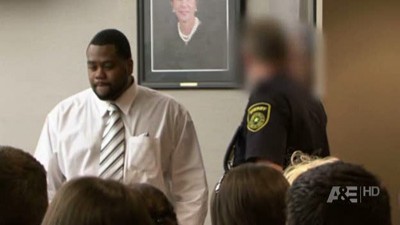 #11 - After The First 48: Bait and Switch
Season 10 - Episode 1
On a Sunday night in June 2007, Christian Marton and his girlfriend Monica Stafford drove two hours from Axtell, Texas to Dallas where Christian had arranged to buy a car. By the end of the evening, Christian was dead--shot in a robbery attempt. Lead Detective John Palmer and his partner, Armando Perez used both surveillance footage from a fast food restaurant and cell phone records to build a case against the man who planned the robbery. For the man who actually pulled the trigger, Palmer relied on both his fingerprint found at the scene of the crime and an id by Monica. Both men were charged with capital murder. The case went to trial in February of 2009.
Directors:
#12 - Ultimate Price
Season 12 - Episode 1
A person is killed in Miami while trying to stop a robbery.
Directors:
#13 - Overkill/Left for Dead
Season 1 - Episode 2
LOCATION: MIAMI In the first case, OVERKILL, Miami homicide sergeant Joe Schillaci and his team of investigators are dispatched to a brutal case of overkill. A young man has just been gunned down in broad daylight on a crowded street. He's been shot numerous times to the head, not far from a busy apartment complex filled with children. It's in a part of town where drug dealers and thugs rule the streets. Detectives have just 48 hours to find a witness willing to talk before threats and intimidation take hold of the neighborhood. In the second case, LEFT FOR DEAD, an unidentified man has been found shot and brutally beaten in an empty parking lot. When he dies in the hospital hours later, a cigar-chomping veteran detective Manny De La Torriente and his rookie partner Jose Rodriguez must act quickly to unravel the mystery. But with an unidentified victim and no physical evidence, investigators have their work cut out for them.
Directors:
#14 - Smoke Screen/The Last Goodbye
Season 10 - Episode 2
A 28-year-old father is stabbed to death while at work; a 35-year-old man is shot to death in a bar bathroom.
Directors:
#15 - Fatal Pickup/Bad Neighbor
Season 5 - Episode 2
A sixty-one year old man becomes an unlikely suspect when a double shooting takes place. Investigators try to wrap their brains around the tragic murders and the unlikely suspect. A murder victim is found dumped in a park their body full of bullets. As detectives dig deeper into the life of the victim they start to unravel man secrets.
Directors:
#16 - Return to Sender/Death Camp
Season 8 - Episode 2
A young man lays dead in the backseat of his friend's car. Detectives start looking around the scene and find some mail. Could this be the clue that breaks the case? The streets of Minneapolis are 'home' to the homeless. The brutal beating death of a homeless man sets detectives on a hunt for a killer.
Directors:
#17 - After The First 48: Loose Ends
Season 12 - Episode 2
Detectives link Martin Seay to several killings--but he only goes on trial for one. The state's key witness is his former girlfriend, Kandi Hawkins. Hawkins was paralyzed from the neck down when Seay ordered a hit on her. Will her testimony be enough to convict the ruthless killer?
Directors: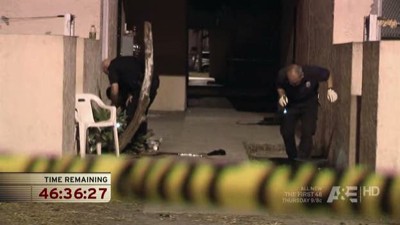 #18 - Signs of Violence/Live By the Gun
Season 9 - Episode 2
A deaf man is stabbed to death in the doorway of his home. Detectives are on the trail of their suspects, who might be linked to an unsolved murder. A street party is interrupted when shots ring out, leaving a young man dead. Witnesses are few but when found their information may lead detectives to a killer.
Directors: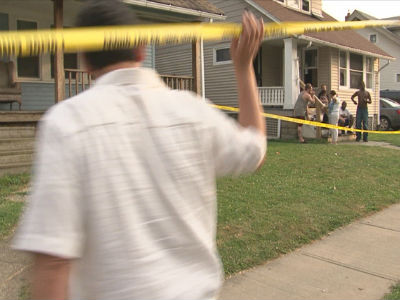 #19 - Deadly Obsession/The Killer You Know
Season 13 - Episode 2
Police detectives conduct a three-state manhunt as they investigate the slaying of a young Dallas couple; a Cleveland man is found shot to death in his own backyard.
Directors:
#20 - Deadly Secret/Behind Closed Doors
Season 14 - Episode 2
A young Dallas father's secret may have led to his shooting death; Cleveland detectives have little to work with as they probe the case of a mother who was strangled in her kitchen.
Directors:
#21 - Blood Trail/50G Murder
Season 5 - Episode 3
A woman has been stabbed and left to die in the streets. When a witness comes forward with a license plate number detectives must resort to trickery to bring a suspect in. Found dead in his dental clinic, an elderly man's murder has few clues. Suddenly a woman comes forward with some information leaving detectives to wonder…it is too good to be true?
Directors: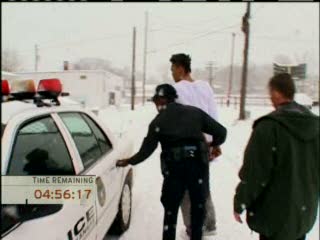 #22 - Blood in the Snow/Swope Park Killing
Season 1 - Episode 3
In Kansas City, two veteran detectives tackle a mysterious case of a young woman brutally murdered in a snowy cul-de-sac; and a female homicide sergeant and her all-male team investigate the murder of a man shot and dumped in a bucolic park. As these detectives race against time during the critical first hours of their investigations, they must enter a dark subculture of drugs, guns, and buried safes
Directors: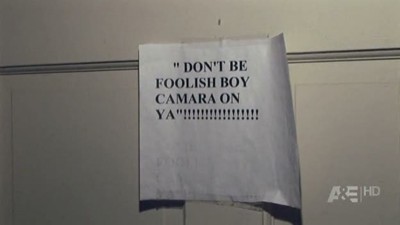 #23 - Boogie Man/Murder on Flowering Peach
Season 4 - Episode 3
A burned body found in a car, leads detectives down a winding road. The victims past is littered with danger and questionable friends. A home invasion as left one victim dead. The hunt is on for the killer. Detectives will go cross jurisdiction for find the person responsible.
Directors: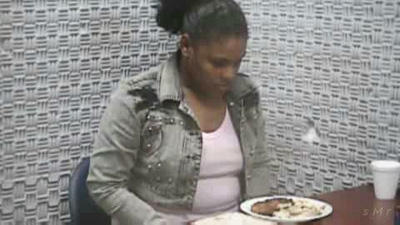 #24 - Last Wish
Season 9 - Episode 1
After celebrating his birthday with friends and family, the man is found dead on a sidewalk. Twists and turns lead detectives down a crazy path. Finally appealing to the public, they get a lead.
Directors:
#25 - 20 Bucks/Family Friends
Season 6 - Episode 3
When bullets fly, there is not telling where the might end up. This one ends up in an innocent bystander. Finding the trigger-man will be harder than expected. A victim is found left behind a home that is long since vacant, he has been gunned down. Will detectives get the answers they need from the best friend?
Directors: