The Bachelorette
#1 - Week 1
Season 5 - Episode 1
The newest bachelorette is 29-year-old Jillian Harris, a runner-up for the heart of 2009 bachelor, Jason Mesnick. In this episode, Jillian is introduced to 25 guys and is later surprised when there are five more party-crashers. By the end of the night, the field of men is pared down to 20.
#2 - After the Final Rose
Season 12 - Episode 12
#3 - Episode 1
Season 6 - Episode 1
#4 - Week 1 (Season 4)
Season 4 - Episode 1
#5 - Episode 1 5.78
Season 8 - Episode 1
Emily will have her pick of 25 bachelors when she gets a second opportunity to find love.
#6 - Week 2
Season 5 - Episode 2
The remaining 20 bachelors settle into their new house. One lucky bachelor goes on a date with Jillian where they are serenaded by Martina McBride. Group dates include a trip to Venice Beach, where guys play basketball with the Harlem Globetrotters and a pool party, followed by a race across L.A. During elimination, the men get to vote on whom they would like to see go. The field of men is pared down to 16.
#7 - Episode 2
Season 8 - Episode 2
The bachelors learn they are being tested on their promise as parents; the bachelors take advantage of every opportunity to score points with Emily when they learn that some of them won't get a date before the rose ceremony; Gloriana performs.
#8 - Week 1 (Season 2)
Season 2 - Episode 1
It's our second Bachelorette, Meredith! We begin our journey by getting to know Meredith much better than we ever did on The Bachelor. Meredith explains that being let go by Bob was the best thing that could have happened, because she now has the chance to let the real Meredith shine through. Meredith admits that she's very nervous and excited, and never thought she would be The Bachelorette. It's then time for Meredith to meet the men vying for her heart. The men arrive, and Rick, the second Bachelor out, tells Meredith he has a present for her, which he'll give to her later. Not to be out-done, Harold arrives with a hockey jersey as a gift. Once all of the guys are in the house, it's clear to Meredith that she's in for a tough time. Meredith enters the party and thanks all the men for coming out to meet her. After spending time with a lot of the guys, Rick finally gets a moment to take Meredith aside and give her his present — a pair of slippers. The gift-giving continues, with Mered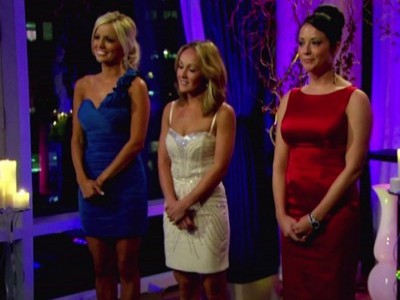 #9 - Episode 1 7.55
Season 7 - Episode 1
Twenty-five eligible men arrive; Ashley admits to worrying the men will be disappointed with her; after an evening getting acquainted with the guys, Ashley gives the first impression rose to a bachelor that took a risk.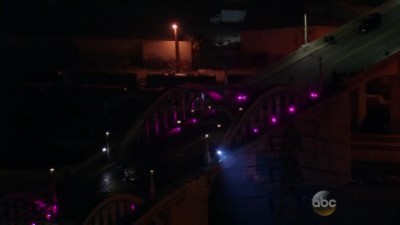 #10 - Episode 2 5.95
Season 9 - Episode 2
Desiree and Brooks share a one-on-one date that begins at a bridal shop; Andy Grammer performs; the bachelors star in a music video for Soulja Boy; Bryden and Desiree take a road trip; Desiree sends three men home.
#11 - Week 2 (Season 4)
Season 4 - Episode 2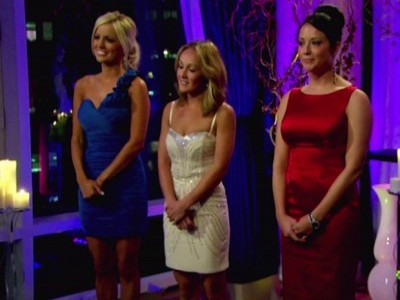 #12 - Episode 2
Season 7 - Episode 2
Ashley takes her first date to Las Vegas; the guys meet the Jabbawockeez on a group date and have to perform dance routines of their own; Ashley eliminates three suitors.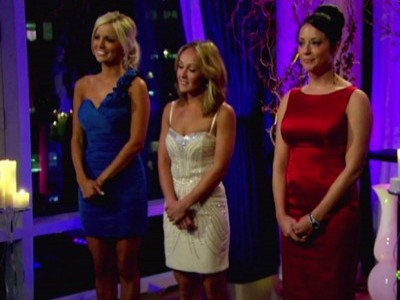 #13 - Episode 3
Season 7 - Episode 3
Ashley takes a date to learn some dance moves and participate in a flash mob; after the bachelors roast Ashley, she decides to cancel the cocktail party; Ashley has second thoughts about continuing on the show.
#14 - Episode 3 7.44
Season 8 - Episode 3
Emily surprises Chris with a performance by Luke Bryant on their one-on-one date; Emily's friends question the 12 bachelors on the group date; Dolly Parton gives Emily and Arie a private concert at Dollywood.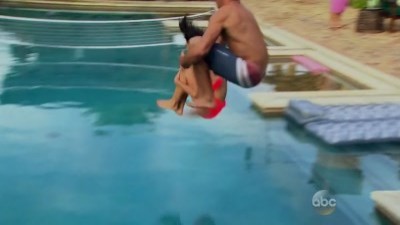 #15 - Episode 3 6.60
Season 9 - Episode 3
Desiree and the remaining men play a game of dodgeball; Kate Earl serenades Desiree and a man; individual dates with the guys.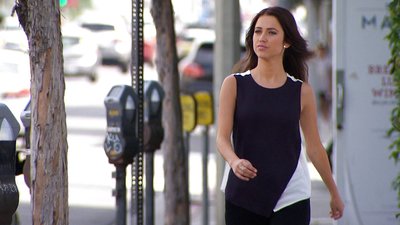 #16 - Week 2
Season 11 - Episode 3
This week, the contestants have to literally fight for Kaitlyn Bristowe's affection in a boxing tournament after some tutelage from boxing champ Laila Ali.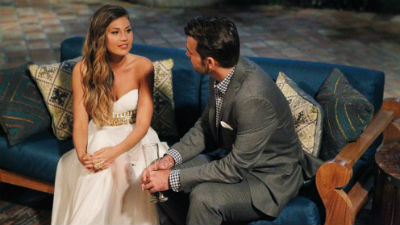 #17 - Week 1 (2)
Season 11 - Episode 2
Britt and Kaitlyn anxiously awaiting the results of the men's vote as one stunning beauty is left speechless with the exciting announcement that she is, indeed, the Bachelorette. Later, the first rose ceremony is held where six bachelors are sent packing.
#18 - Episode 4
Season 9 - Episode 4
#19 - Week 3, Pt.1: Sex Talk
Season 12 - Episode 3
One lucky bachelor enjoys a day of hot yoga with JoJo and a private performance from country star Charles Kelley. Also: one suitor creates chaos when he announces he doesn't want to go on the group date; 12 guys visit an L.A. theater where they are required to share stories about their sex lives in front of a live audience; and JoJo takes one bachelor swing dancing and to Lover's Lane.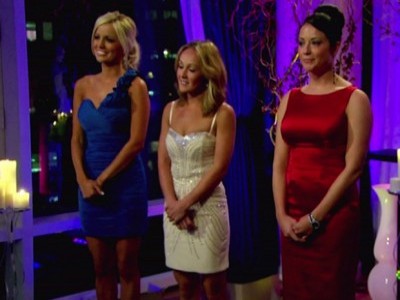 #20 - Episode 4 6.50
Season 7 - Episode 4
Ashley and the bachelors head to Thailand, where they assist in the renovation of an orphanage; Ashley and one of the men kayak through sea caves; two men have a confrontation during the rose ceremony.
#21 - Episode 4 7.83
Season 8 - Episode 4
Emily and the remaining bachelors travel to Bermuda; John and Nate join Emily on a two-on-one date; the men race sailboats on the group date.
#22 - Week 2: ESPN's BachelorNation
Season 12 - Episode 2
JoJo takes 10 lucky men to a firefighter training facility where they undergo boot camp-like challenges. Next, one excited suitor gets the first 1-on-1 date of the season and is whisked away to San Francisco for a picnic by the Golden Gate Bridge. The next day, JoJo meets six men on the set of ESPN's "SportsNation" where they are introduced to hosts Max Kellerman and Marcellus Wiley, who try to help JoJo find the perfect guy.
#23 - Episode 4
Season 6 - Episode 4
#24 - Week 5
Season 5 - Episode 5
Jillian and her 10 remaining bachelors head to the British Columbia resort town of Whistler as Jillian wonders if some of the guys have girlfriends. But the dating goes on: snowmobiling for eight guys, and one-on-one zip-trekking and ski-plane adventures capped by romantic dinners (and, in one case, a soak in a hot tub). At the rose ceremony, Jillian reduces the field to eight.
#25 - Episode 5
Season 10 - Episode 5
After a two-week hiatus (i.e. forever in "Bachelor" world!) since our last stop in Connecticut, our love-seeking contestants continued east, landing in Marseille, France. Andi has read the Wikipedia entry on Marseilles and tells us that it's an exciting port city on the Mediterranean with a lot of, umm, culture and stuff. First things first. Chris Harrison, in a very European turtleneck, meets up with Andi at a very European cafe for a little heart-to-heart. "Are you falling in love?" he asks. Andi responds with her trademark "Stoppp!," followed by expletives and the shocking admission that she's falling for more than one guy. Chris generously pretends this is interesting information and not a basic premise of the show before wishing Andi luck with her dates this week.