Survivor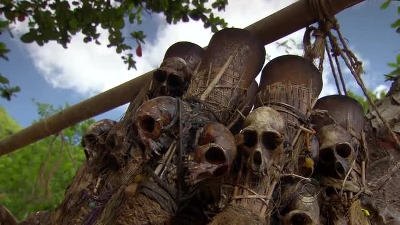 #1 - Zipping Over the Cuckoo's Nest 8.68
Season 26 - Episode 10
An accident threatens one castaway's future in the game, and in one of the most shocking Tribal Councils, a huge revelation forces an alliance to scramble and potentially turn on each other.
#2 - Head of the Snake 8.50
Season 28 - Episode 6
It's every castaway for themselves, as two tribes become one in this season's merge. Meanwhile, one castaway's thirst for power could earn them a spot on the jury, and jaws drop as the blindside streak continues.
#3 - You Call, We'll Haul 8.38
Season 31 - Episode 8
An intense water challenge leaves castaways thirsty for a much-needed reward. Also, immunity hangs in the balance as castaways attempt to steady themselves, and a shocking Tribal Council takes an unexpected turn.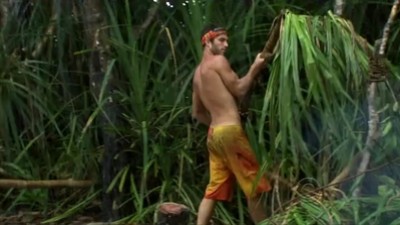 #4 - Persona Non Grata 8.34
Season 26 - Episode 5
The Favorites must contend with an out-of-control Brandon when he stuns his tribemates and reveals his hidden desire to sabotage their camp, leading up to a history-making meltdown.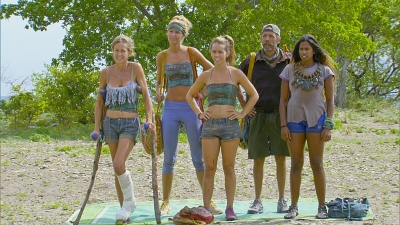 #5 - This Is My Time 8.30
Season 29 - Episode 14
The Final Five compete for a spot in the last Tribal Council and the $1 million prize on the two hour Season Finale.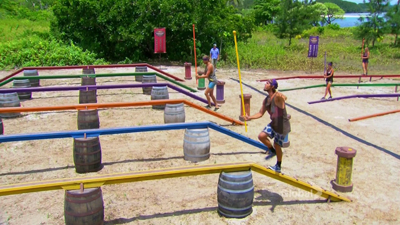 #6 - Rustle Feathers 8.27
Season 27 - Episode 12
Castaways try to find balance at a frustrating Immunity Challenge and a ruthless game of tug of war leads to an incredibly rare Tribal Council.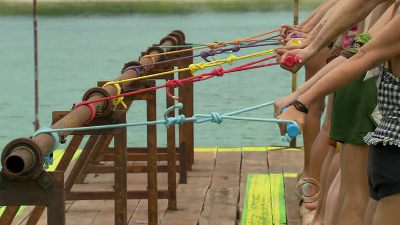 #7 - Don't Say Anything About My Mom 8.25
Season 26 - Episode 13
Castaways get a much-needed morale boost with a visit from their loved ones, and one Survivor is faced with a game-changing decision.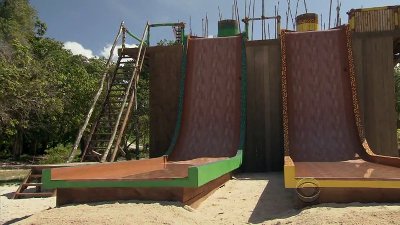 #8 - Just Annihilate Them 8.24
Season 24 - Episode 8
The game gets personal when one tribe member is confronted about her physical appearance, and a shocking blindside eradicates any sense of security in the Tikiano tribe.
#9 - Like Selling Your Soul to the Devil 8.22
Season 31 - Episode 10
Castaways' spirits are drowning in a relentless rain storm, but a fun challenge reward offers a few players a glimpse into the Cambodian culture. Also, the "voting bloc" strategy used this season continues to keep Castaways on their toes, on a special two-hour Survivor.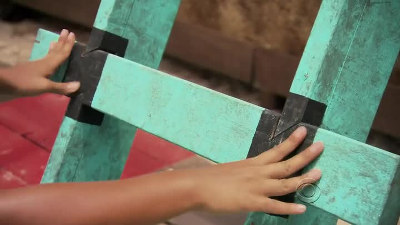 #10 - The Beginning of the End 8.22
Season 26 - Episode 12
Two Immunity Challenges and two Tribal Councils raise the stakes, forcing castaways to consider big moves on their biggest threats.
#11 - Bum-Puzzled 8.21
Season 24 - Episode 4
An unforgivable betrayal forces one tribe to make a drastic move that has never been done before in Survivor history, and an electrifying Tribal Council leaves several castaways speechless.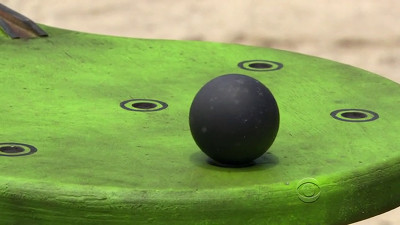 #12 - Little Miss Perfect 8.21
Season 25 - Episode 9
A priceless reward proves to be a life-changing experience for some Survivors, and an original alliance is tested while an unlikely friendship threatens to sway the game.
#13 - Going Down in Flames 8.19
Season 20 - Episode 10
Reunited on the merged tribe, two old friends rekindle an alliance but trust doesn't come easily, and one castaway makes an unprecedented play, setting the stage for one of the most surprising Tribal Councils in Survivor history.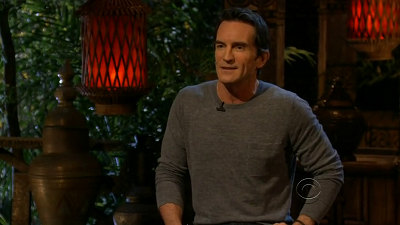 #14 - Survivor: Philippines Reunion 8.18
Season 25 - Episode 15
The 18 castaways reunite to discuss the season. Hosted by Jeff Probst.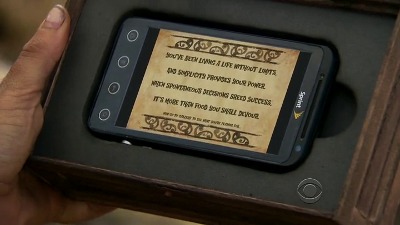 #15 - It's Gonna Be Chaos 8.17
Season 24 - Episode 12
Walls come down when the Tikiano tribe shares an emotional moment with their loved ones, and one castaway's decision creates animosity amongst wounded tribe members.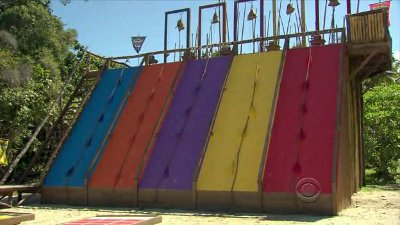 #16 - Then There Were Five 8.16
Season 23 - Episode 14
Tensions escalate at camp when the Final Five original Upolu members are forced to turn on each other. Meanwhile, on Redemption Island, Ozzy and Edna compete to stay in the game, and one becomes the sixth jury member.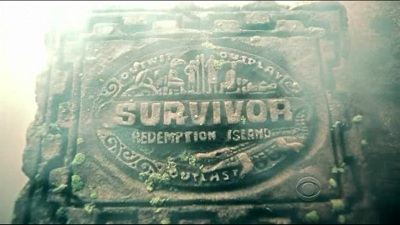 #17 - You're Looking at the New Leader of Your Tribe 8.16
Season 22 - Episode 1
The eighteen castaways, including Russell Hantz and "Boston" Rob Mariano, arrive in Nicaragua and learn that ousted players are sent to Redemption Island, where they live in exile and are given a chance to reenter the game if they can defeat other banished players in head-to-head competitions.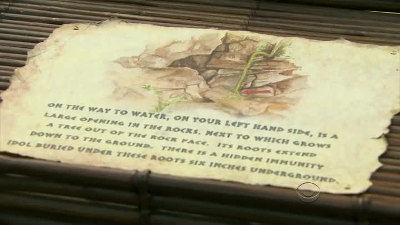 #18 - Come Over to the Dark Side 8.14
Season 26 - Episode 11
The popular food auction returns and the Three Amigos concoct a lie in attempt to take control of the game.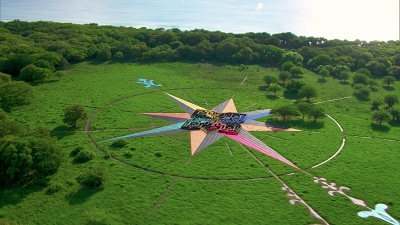 #19 - It's a Fickle, Fickle Game 8.14
Season 30 - Episode 14
After 39 Days, one castaway will be crowned Sole Survivor and take home the million dollar prize. Also, emotions run deep when castaways receive a surprise visit from their loved ones.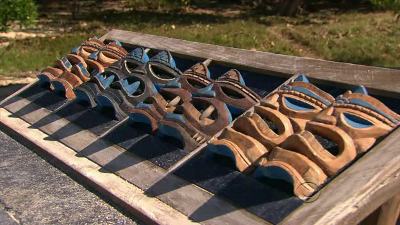 #20 - Trojan Horse 8.14
Season 23 - Episode 7
One tribe calls upon the heavens in hopes of changing their luck, while the other tribe is left in shock when one of their own makes a risky move that will go down in Survivor history.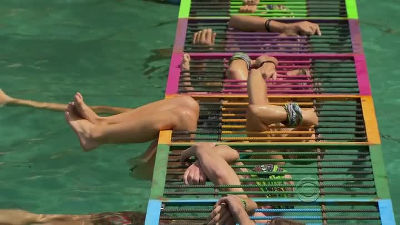 #21 - Cut Off the Head of the Snake 8.13
Season 26 - Episode 9
One castaway learns a secret that will potentially change the game, and chaos ensues when confused castaways are undecided on whether to vote out an easy target or blindside a big threat.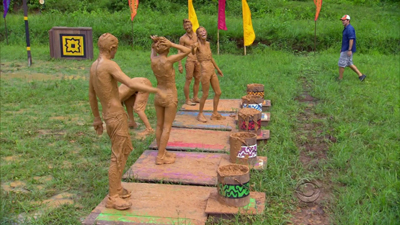 #22 - Straw That Broke the Camel's Back 8.13
Season 28 - Episode 12
Castaways scale new heights as they battle for a guaranteed spot in the Final Four. Meanwhile, friends become enemies when one castaway overhears plans for her eviction, and Tony comes up with a strategy for his special Immunity Idol.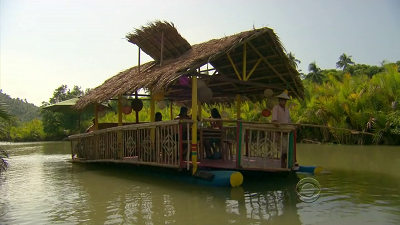 #23 - Dead Man Walking 8.13
Season 25 - Episode 8
In one of the most complicated and entertaining Tribal Councils ever, a brutally honest conversation leads to surprising revelations.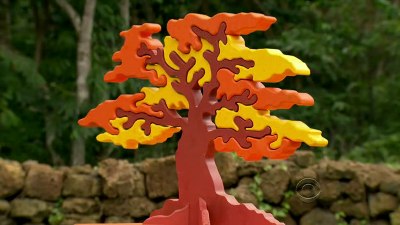 #24 - One World is Out the Window 8.13
Season 24 - Episode 3
Weathering the harsh elements sparks new battles between the sexes, and poor communication leaves castaways scrambling at a frustration-filled Immunity Challenge.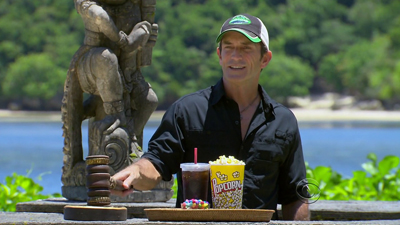 #25 - Chaos Is My Friend 8.10
Season 28 - Episode 10
One castaway's bidding strategy at the Survivor auction could pay off for them. Meanwhile, castaways draw rocks for a huge advantage in the game, and another castaway decides to show off his idol in an attempt to ensure his safety.