The Andy Griffith Show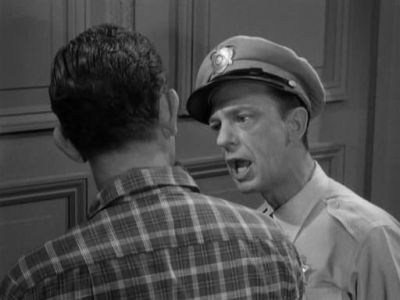 #1 - Andy's Vacation 8.60
Season 4 - Episode 22
Andy decides to take a vacation in the mountains and leaves Barney to guard a prisoner the state police have brought in. Inevitably, the prisoner escapes Barney's grasp and flees into the mountains -- the very same mountains Andy is vacationing in.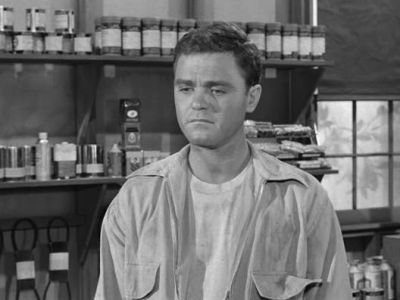 #2 - The Great Filling Station Robbery 8.56
Season 3 - Episode 22
Andy suggests to Gomer that he hire a troubled young man named Jimmy to help out at Wally's gas station. But everyone soon suspects Jimmy of being a thief after valuable items start disappearing from the station. Andy believes Jimmy is innocent but must prove it, even when all the evidence is against him.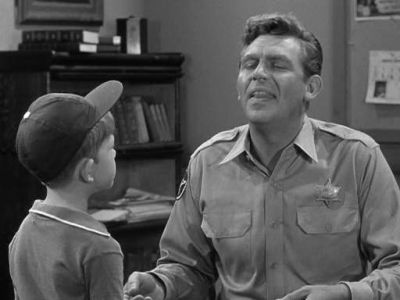 #3 - Opie's Charity 8.50
Season 1 - Episode 8
Andy is dismayed when Opie refuses to contribute money to the school charity drive -- but there's a secret reason for Opie's apparent selfishness.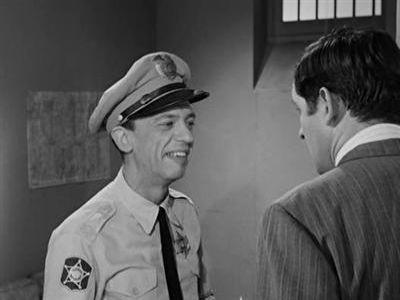 #4 - Three Wishes for Opie 8.50
Season 5 - Episode 14
Opie makes three wishes on a "magic lamp" Barney bought. When one of his wishes doesn't come true, Barney dismisses the whole thing. Opie learns there are many different ways for a wish to be granted.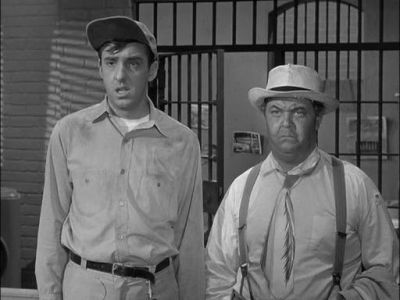 #5 - High Noon in Mayberry 8.46
Season 3 - Episode 17
Andy gets a letter from a criminal he had wounded years before and learns the man is coming to Mayberry to see him. Barney becomes convinced the man wants revenge and enlists Gomer and Otis to secretly protect Andy, which ends up wreaking more havoc than any criminal ever could.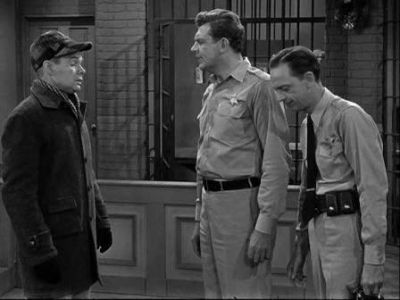 #6 - Christmas Story 8.44
Season 1 - Episode 11
Mayberry's local "Scrooge," storeowner Ben Weaver, manages to have harmless bootlegger Sam Muggins thrown into jail on Christmas -- but the Mayberry folks manage to celebrate Christmas with Sam in a most unusual way.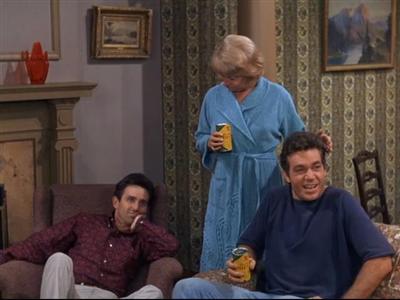 #7 - A Visit to Barney Fife 8.40
Season 7 - Episode 18
Andy visits Barney in Raleigh, and realizes that Barney isn't as successful as he has always claims. Andy is able to help Barney solve a series of supermarket robberies and help him save his job.
#8 - The Return of Barney Fife 8.38
Season 6 - Episode 17
Barney Fife returns home to Mayberry for a brief visit only to discover that his former girlfriend Thelma Lou has married. Fortunately for Barney, sweet Nettie Albright a secret admirer from days gone by shows up at Barney's high school reunion dance to save the day.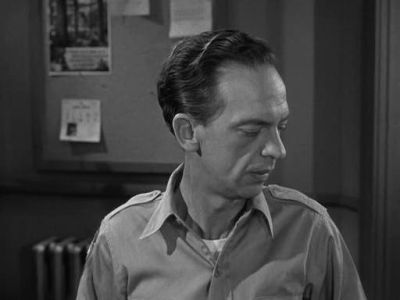 #9 - Andy the Matchmaker 8.35
Season 1 - Episode 7
When Barney's bumbling law enforcement techniques are questioned, Andy and Ellie decide to stage a fake robbery -- a scheme that turns Barney into a real hero!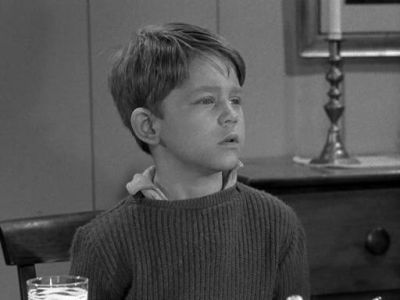 #10 - The Beauty Contest 8.28
Season 1 - Episode 16
The Mayberry town council wants to end the annual Founder's Day celebration with a beauty contest, with Andy chosen to pick the winner. The result is pandemonium as candidates of all shapes and sizes descend on the hapless "judge."
#11 - The Pickle Story 8.25
Season 2 - Episode 11
Andy and Barney are horrified when Aunt Bee decides to enter her prized pickles -- with a taste described as "kerosene cucumbers" -- in a county fair contest, hoping to claim first prize over the competition's perennial winner.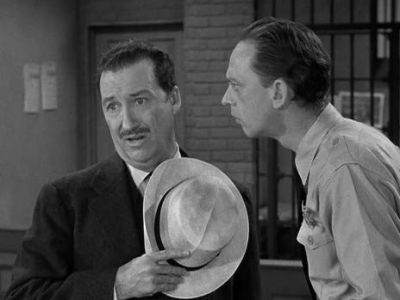 #12 - Those Gossipin' Men 8.23
Season 1 - Episode 15
Aunt Bee, accused by Andy of being a hopeless gossip, sets out to prove that the men of Mayberry are even bigger rumormongers than the women.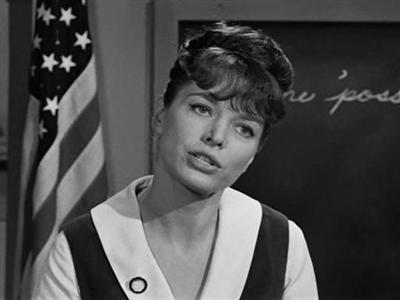 #13 - The Education of Ernest T. Bass 8.21
Season 5 - Episode 4
Ernest T. Bass returns to Mayberry to get an education so his girlfriend will marry him. But when he meets his new teacher Helen, he falls in love with her. Now Andy has to help Helen give Ernest all the facts he needs, including the one about the true object of his affection.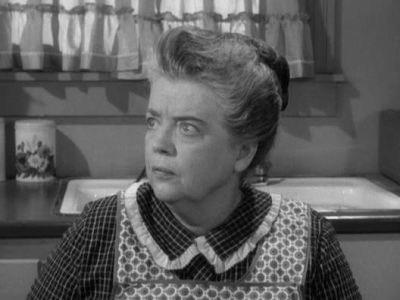 #14 - Andy Saves Gomer 8.20
Season 4 - Episode 23
After Andy extinguishes a small fire that started at the filling station while Gomer was napping, Gomer believes Andy saved his life and makes a pest of himself trying to repay the debt. Andy decides to stage an accident and let Gomer "rescue" him, but it's Gomer that ends up needing the rescuing.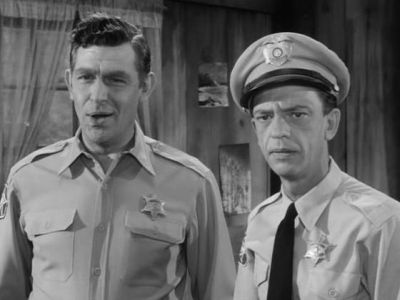 #15 - Mountain Wedding 8.17
Season 3 - Episode 31
The Darling clan is back and this time need Andy's help to wed their daughter Charlene to Dud Walsh before crazy old Ernest T. Bass makes good on his threats to kidnap her and take her for his own. Andy sets Barney up as a decoy bride while the real wedding takes place elsewhere. The plan works, until Ernest kidnaps Barney and decides he's just as good a bride as Charlene.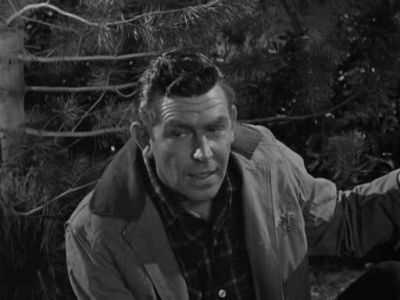 #16 - Back to Nature 8.14
Season 4 - Episode 31
While on a camping trip with Opie and his friends, Barney brags to Gomer about his outdoor skills and promptly gets them lost in the woods. When Andy finally does find them, he and Gomer hatch a plan to save Barney the embarrassment and prove to everyone what a mountain man he really is.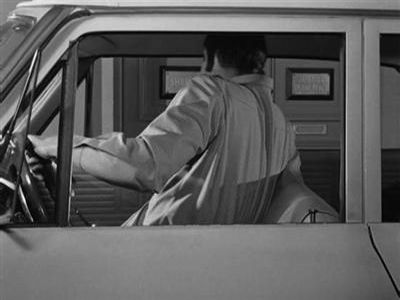 #17 - Barney's Physical 8.10
Season 5 - Episode 2
New height and weight requirements go into effect for all law enforcement officers, which threatens to put Barney out of a job unless Andy can figure out a way to throw around some much-needed weight.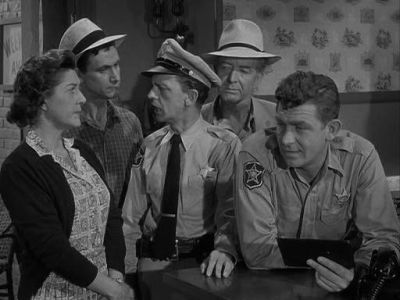 #18 - Stranger In Town 8.08
Season 1 - Episode 12
Ed Sawyer, a mysterious stranger, arrives in Mayberry and disrupts the lives of the townspeople because he appears to know everyone's name, intimate details about their lives, and other startling facts about them.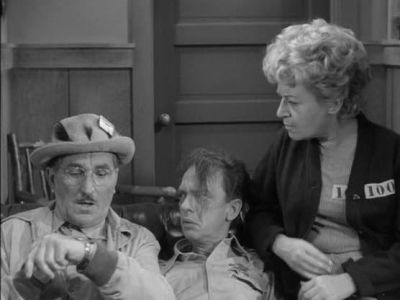 #19 - Convicts-at-Large 8.08
Season 3 - Episode 11
Barney and Floyd stumble upon a cabin in the woods where three dangerous female convicts are hiding out. They are taken prisoner and it's Andy to the rescue when he manages to capture two of them. But it's up to Barney to get the third using all the charm he can muster, along with his best Rudolph Valentino impression.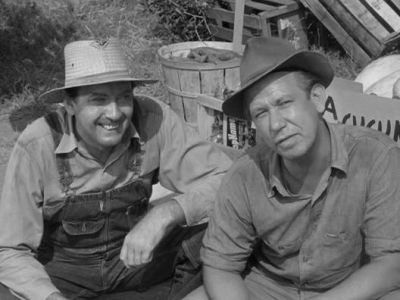 #20 - Lawman Barney 8.07
Season 3 - Episode 7
Barney loses his self-confidence when two unlawful bullies laugh off his attempt to run them out of town. Andy tells them Barney is actually a trigger-happy lawman out for vengeance, but the bullies quickly see through the ruse and Barney now must find the courage within himself to stand up to them.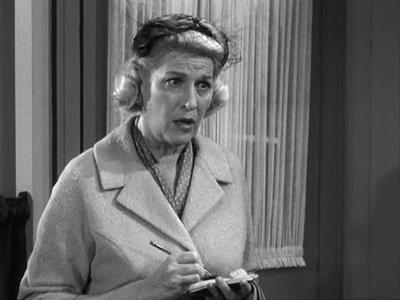 #21 - Crime-Free Mayberry 8.07
Season 2 - Episode 7
Two crooks masquerade as an FBI agent and a professional photographer in a scheme to honor the Mayberry Sheriff's Department for preserving the community's low crime rate -- but they actually have their eye on the town bank.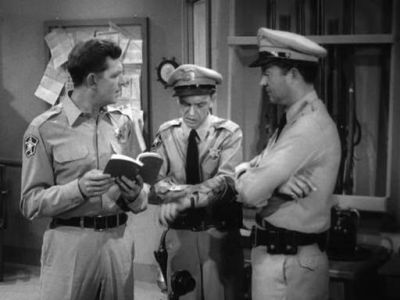 #22 - Barney's Replacement 8.05
Season 2 - Episode 2
When a rookie policeman is sent to Mayberry for training, Barney mistakenly believes the man is his replacement and quits the police force to become a vacuum-cleaner salesman.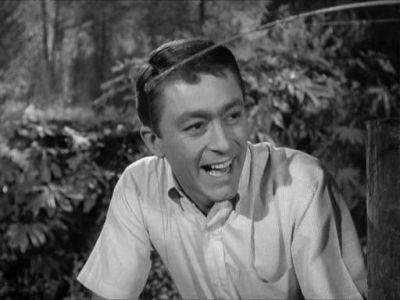 #23 - Bailey's Bad Boy 8.00
Season 2 - Episode 15
Andy has his hands full with a rich, arrogant lawbreaker (Bill Bixby) who threatens to have his influential father make life miserable for Andy and Barney unless the charges against him are dismissed.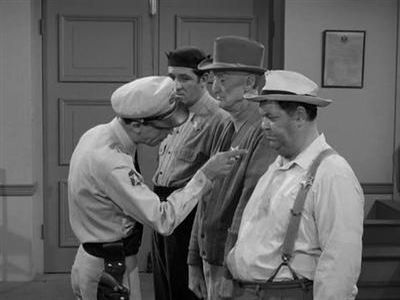 #24 - Goodbye, Sheriff Taylor 8.00
Season 5 - Episode 10
While Andy is away in Raleigh considering a job offer, Barney is left as acting sheriff and dreams of the day he'll have the job. When he ends up causing more trouble than he prevents, he wonders if he really wants the job as much as he thought.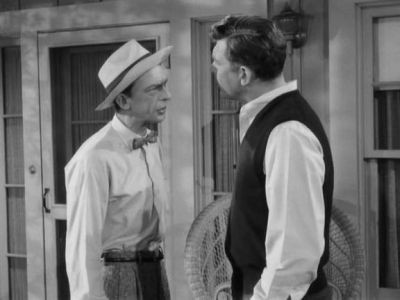 #25 - Barney's First Car 8.00
Season 3 - Episode 27
Barney learns that the car he's spent his life savings on is a lemon, and the little old lady he bought it from may have put one over on him. When Barney and Andy set out to return the car and arrest her, however, they find the hardest part may be just getting there.