ReGenesis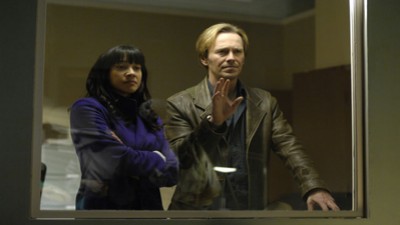 #1 - Back To The Future 8.53
Season 3 - Episode 13
NorBAC discovers a link between the tantalum contamination and the recent smallpox scam; a viral activation of dormant genes evolves Bob (Dmitry Chepovetsky) into a higher consciousness.
#2 - The Truth 8.52
Season 4 - Episode 13
Season 4 finale. A glimpse into the future renews David's determination to stop the birth of the first human clone.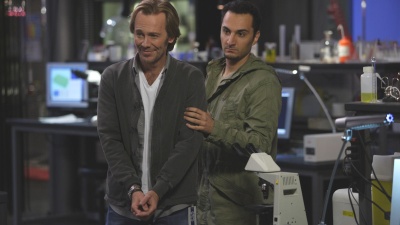 #3 - Unbottled 8.45
Season 4 - Episode 9
A terrorist cell infiltrates the NorBAC lab and forces the scientists to produce a deadly measles mutation to be used as chemical warfare.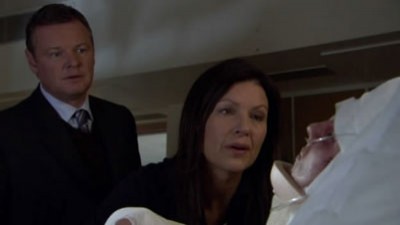 #4 - Let It Burn 8.41
Season 3 - Episode 9
A weaponized biological agent was released during fires on the west coast, NorBac must find the creator of the agent. However, Rachel is more worried about her son who was attacked by a bear.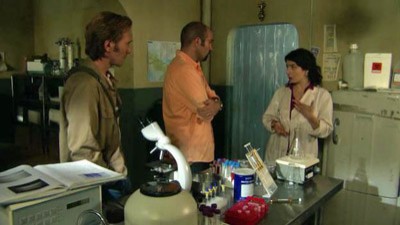 #5 - Our Men in Havana 8.38
Season 2 - Episode 6
Carlos and David helped by a cuban scientist called Eva Ramone look into a claim than an exiled Cuban is a victim of bio-terrorism. Bob being persuaded that Caroline's Nephew, Glenn, is improving calls Simon Jessup to help him out.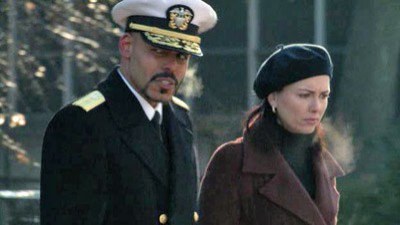 #6 - The End 8.36
Season 2 - Episode 13
The antidote created to cure the national guards isn't doing its job properly as the guards fall even more ill with another disease. Caroline, still investigating what Weston did, finds that the White House is mixed into it.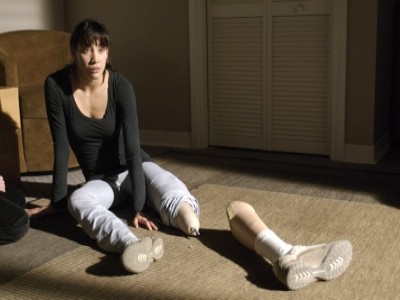 #7 - Phantoms 8.33
Season 3 - Episode 6
Mayko tries to get rid of the pain she's feeling in her phantom limb; the team investigates the high level of mercury contamination found in Lake McGraw.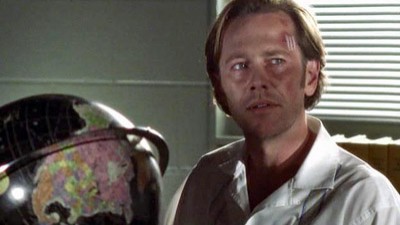 #8 - The Longest Night 8.32
Season 1 - Episode 13
Jill goes to Canada to see if the Spanish Flu body is still in the ground. David recovers from his coma and limps back to the office. Daisy recognises the person who created the Miranda virus and infected her baby. David identifies the vector for the spanish flu epidemic and tracks it with GPS.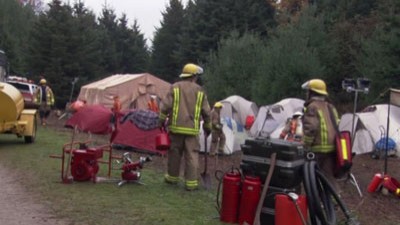 #9 - Sleepers 8.30
Season 3 - Episode 8
Several fires in British Columbia start. One of the action organizers calls NorBac in as several firefighters present strange symptoms. Craig, Rachel's son, come visit her mother at NorBac. Both Mayko and Carlos are attracted to him.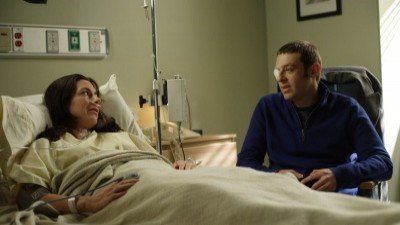 #10 - Bloodless 8.30
Season 4 - Episode 11
When a young boy is murdered, forensic evidence leads the NorBAC team to investigate the unlikely existence of a prehistoric cat that disappeared from North America 10,000 years ago; a dramatic development complicates NorBAC's plans to deactivate Nina's Jacobson's organ.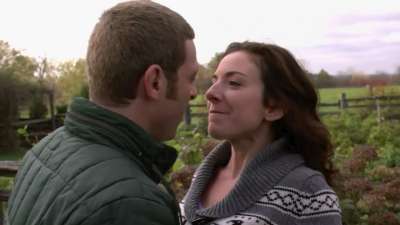 #11 - Brood 14 8.29
Season 4 - Episode 8
Bob finally tracks down Nina, but on a visit back to Roth's lab he makes a gruesome discovery that suggests the experiment on Nina is about to go terribly wrong; the team investigates unusual crow attacks that appear to be targeting military airports.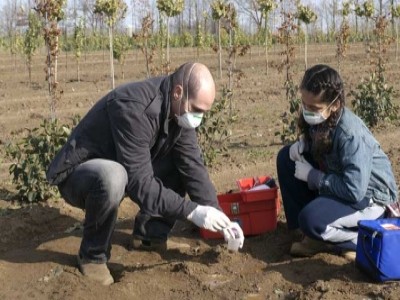 #12 - One Hand Washes The Other 8.28
Season 3 - Episode 7
NorBac searches for the source of a resistant strain of c. difficile; despite his limited vision, Bob proves to be an asset to the team.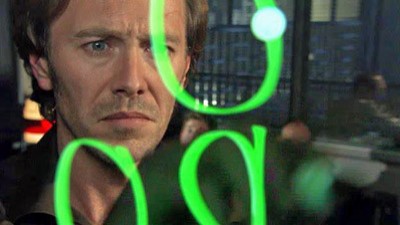 #13 - Massive Changes 8.26
Season 2 - Episode 5
Jill's new treatment for juvenile diabetes is halted when she discovers than the stem cells hold a retrovirus that might endanger the patients. The research on what plagues the girl found in the subway tunnel continues.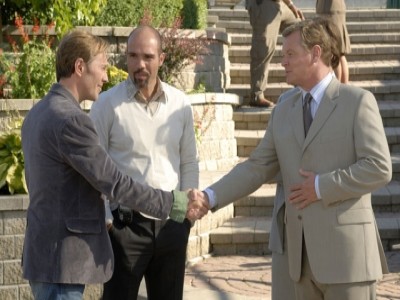 #14 - I Dream Of Genomes 8.25
Season 3 - Episode 4
Mayko finds the missing link to the Sinatra syndrome; Owen tries to commit suicide.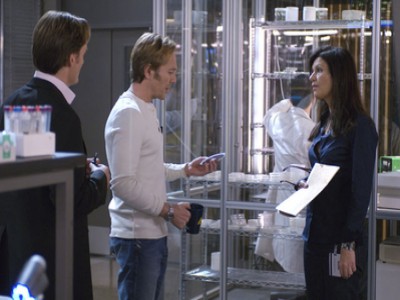 #15 - Adrift 8.24
Season 3 - Episode 11
Bob undergoes his eye surgery in the hope he won't go totally blind in the process. Carlos and David are called in in a port in Nova Scotia where a ship's crew is missing except the captain who doesn't remember the past two weeks.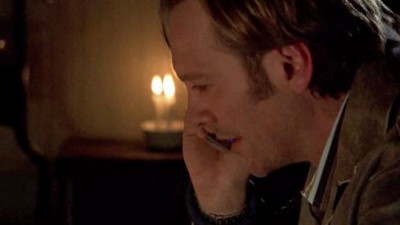 #16 - Blackout 8.23
Season 1 - Episode 8
A major power blackout on the Eastern Seaboard leads to fears of terrorist activity. NorBAC determines that a plastic eating bacterium caused the blackout and they must stop it before more blackouts occur. David (Peter Outerbridge) and Lilith's mother (Julie Stewart), rekindle old animosities when she comes to town to help Lilith (Ellen Page) deal with Mick's death. Caroline (Maxim Roy) is worried about the possibility of having breast cancer. Bob Melnikov (Dmitry Chepovetsky), NorBAC's Biochemist tells David he has been approached with another job offer.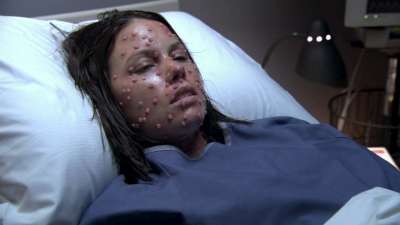 #17 - Suspicious Minds 8.21
Season 4 - Episode 5
After an experimental treatment for Hep C nearly kills him, Wes quits NorBAC to enroll in a cutting edge HCV program in Stockholm; a racist city councilor claims his daughter was poisoned by Muslim extremists; the FDA is willing to fast-track some drugs in order to save an immune-deficient woman who was infected with smallpox.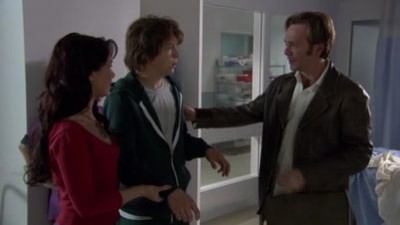 #18 - The God Of Commerce 8.20
Season 3 - Episode 5
The team traces the Sinatra virus to an organ donor in the Philippines; David blames himself for allowing Owen to try experimental gene therapy to cure his drug addiction.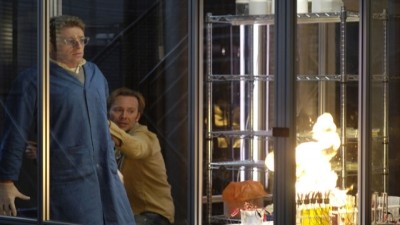 #19 - A Spontaneous Moment 8.18
Season 3 - Episode 1
What happened to Bob, Mayko, David, Jill and Caroline ? 6 months after the explosion, NorBac is still rebuilding itself. The team has to deal with the deaths of several of their friends and colleagues and the arrivals of new people for the team.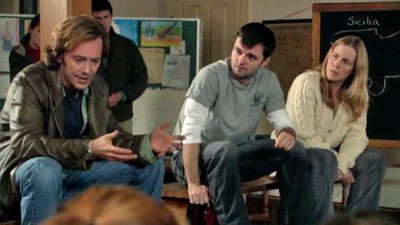 #20 - Lethargica 8.17
Season 2 - Episode 12
It seems that the retrovirus that Jill discovered in the Korean stem cells is responsible for the illness affecting the national guards, thus showing the retrovirus was reactivated. Meanwhile, kids are all coming down with a mysterious and deadly disease that Norbac has to stop.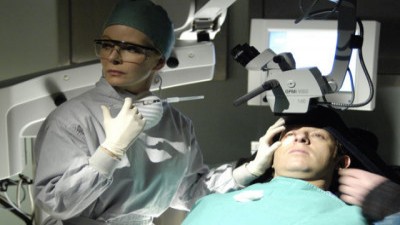 #21 - Jacobson's Organ 8.17
Season 3 - Episode 12
Fears arise that Carlos may have been infected with Crimean Congo Hemorrhagic Fever; after experimental surgery that improves his vision, Bob becomes hypersensitive to the emotions of others; Carlton comes under scrutiny when a magnetobacteria threatens the country's electronic infrastructure.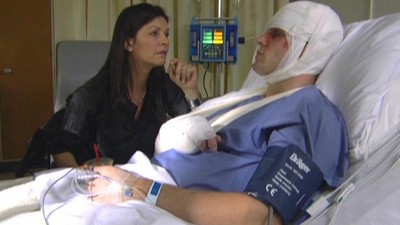 #22 - Unbearable 8.14
Season 3 - Episode 10
David discovers that NorBac has been tapped by Riddlemeyer. The team must find what caused the bear to attack Craig with no reason as a human being is presenting the same symptom. To save Bob's eyesight, David decide on a peculiar procedure.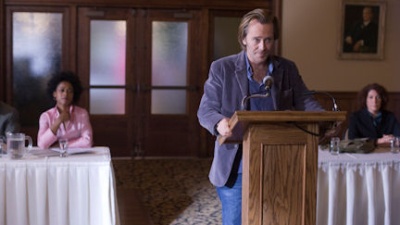 #23 - Hearts and Minds 8.12
Season 4 - Episode 7
A pharmaceutical company comes under fire when its newly-marketed immune suppressing drug triggers a high incidence of congestive heart failure; David attempts to find a replacement for Wes; Bob suffers a seizure that triggers romantic memories of a girl named Nina.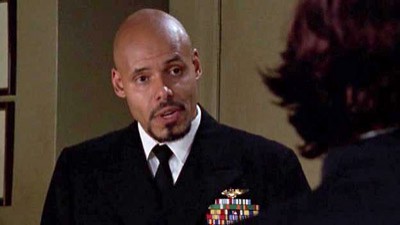 #24 - The Secret War 8.08
Season 1 - Episode 9
Mayko Tran (Mayko Nguyen), NorBAC's bioinformatics researcher, notifies the team at NorBAC about a case of privately contracted civilians who have all returned from Iraq exhibiting a wide range of mysterious illnesses. Meanwhile, Carlos (Conrad Pla) asks NorBAC to investigate multiple cases of hemophilia in a small community in Mexico, where a large multi-national laboratory is working on GMOs. Jill (Sarah Strange) must defend her reputation as a top virologist when a research paper she published is refuted.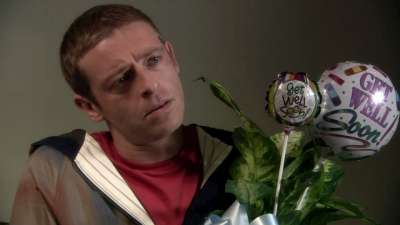 #25 - Hep Burn and Melinkov 8.08
Season 4 - Episode 3
As if being HIV positive wasn't enough, Wes is infected accidentally with a needle full of Hepatitis C.