Real Time with Bill Maher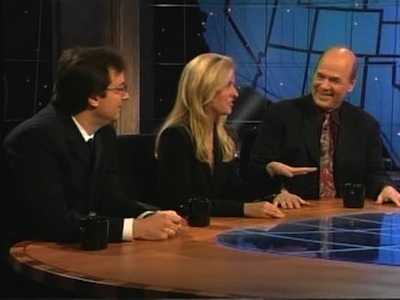 #1 - February 28, 2003
Season 1 - Episode 2
Guests: Actor Larry Miller, conservative commentator Monica Crowley, comedian Eric Idle, musician Dave Matthews, author David Horowitz, columnist Ted Rall Topics: Possibility of war with Iraq, selection of the new World Trade Center designs
#2 - Episode 408
Season 14 - Episode 36
The Interview: Van Jones. The Panel: Rick Lazio, Michael Moore and Kristen Soltis Anderson. Mid-show Interview: Chelsea Handler.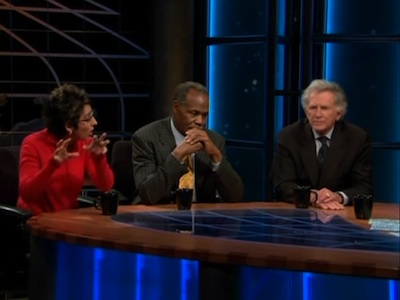 #3 - February 24, 2006
Season 4 - Episode 2
Guests: actor Danny Glover, fmr. Sen. Gary Hart, author Irshad Manji, Rep. Heather Wilson, and columnist Nicholas Kristof Topics: Dubai ports, the extreme Left, Iraq, religious use of hallucinogenic tea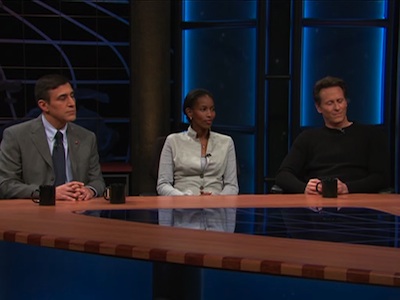 #4 - February 23, 2007
Season 5 - Episode 2
Guests: Rep. Darrell Issa, author Ayaan Hirsi Ali, actor Steven Weber; via satellite, Sen. Joe Biden and filmmaker David Mamet Topics: Guantanamo Bay detention camp, clash of civilizations, developments in Iraq, David Geffen political comments, cameras in courtrooms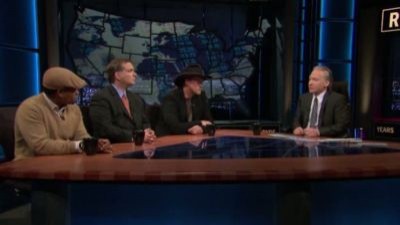 #5 - January 18, 2008
Season 6 - Episode 2
Guests: Comedian D. L. Hughley, Wall Street Journal columnist John Fund, country singer Trace Adkins, author/sex columnist Dan Savage (election correspondent), journalist Fareed Zakaria Topics: South Carolina primary and influence of religion, militant violence in Pakistan, U.S. relations with Iran, impact of economy on the election, defining victory in Iraq, thoughts on Confederate flag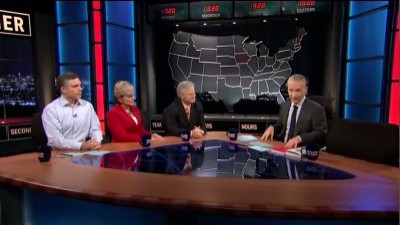 #6 - January 20, 2012
Season 10 - Episode 2
Guests: Journalism legend Bill Moyers, journalist Matt Lewis, Former Governor Charles "Buddy" Roemer, Former Governor Jennifer Granholm, Sen. Bernie Sanders (Ind-VT). Topics: The Republican presidential primaries, Keystone oil pipeline and popular support for important legislation, Newt Gingrich's rise and possible racism, electoral disdain for Mitt Romney, SOPA and PIPA, Republicans' fictionalising president Obama, overcoming partisanship, Citizens United and corporate money in politics, venture capitalism.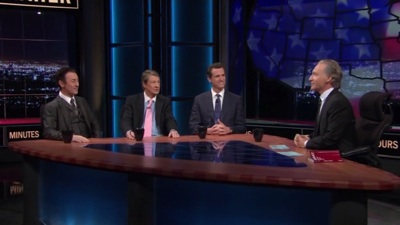 #7 - February 27, 2009
Season 7 - Episode 2
Guests: Actor Alan Cumming, political satirist and journalist P. J. O'Rourke, Mayor Gavin Newsom (D-San Francisco); via satellite, political correspondent George Stephanopoulos, author Robin Wright Topics: Obama's speech, Bobby Jindal, marijuana, home ownership, Iraq, Afghanistan and troops, future of the Rep. party, Vatican and indulgences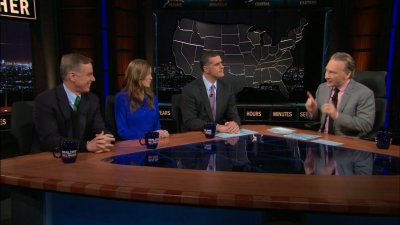 #8 - January 25, 2013
Season 11 - Episode 2
Interviewee: Nancy Pelosi (House Minority Leader D-CA) Panelists: Howard Dean (ex Governor D-VT), Kristen Soltis(pollster) & David Avella (GOPAC President) Panel Guest: Jon Tester (Senator D-MT) Topics: Obama's inaugural address, Republicans focused on Benghazi attack, voter ID laws, GMOs and farming, women's rights, what to do about the actual "takers"?, 40th anniversary of Roe v. Wade, masculinity and sports hero worship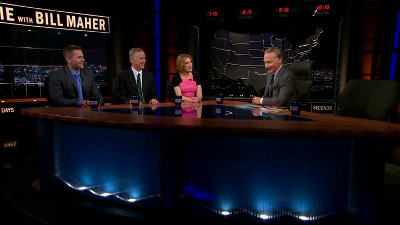 #9 - January 24, 2014
Season 12 - Episode 2
Interviewee: Erin Brockovich Panelists: Josh Barro, Howard Dean, Carly Fiorina Panel Guest: Willie Nelson Topics: 2014 Elk River chemical spill and coal mining, Republicans and women issues, Obamacare, Richard Sherman's outburst after game against the San Francisco 49ers, Obama's inconsistent policies about marijuana, poverty and income inequality, 2014 Winter Olympics and Vladimir Putin's comments on LGBT people.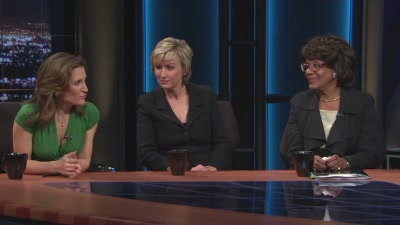 #10 - February 20, 2009
Season 7 - Episode 1
Guests: Financial Times editor Chrystia Freeland, journalist Tina Brown, Rep. Maxine Waters (D-CA); via satellite, Rep. Ron Paul (R-TX), journalist Brigitte Gabriel Topics: The economy, President Obama's first month in office
#11 - Episode 373
Season 14 - Episode 1
Bill's guests include former Vice President Al Gore, Professor and activist Dr. Cornel West, former Bush communications director Nicolle Wallace, Ralph Reed and John Krasinski.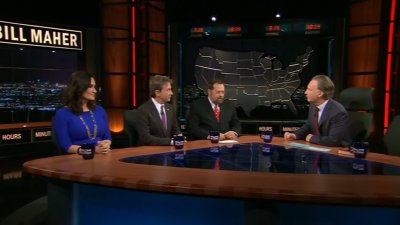 #12 - January 18, 2013
Season 11 - Episode 1
Interviewee: Bob Kerrey (ex Governor & Senator D-NE) Panelists: Michelle Caruso-Cabrera (reporter), Martin Short (comedian) & Steve LaTourette (ex Congressman R-OH) Panel Guest: Rula Jebreal (journalist) Topics: The future of the Republicans, gun control, Israeli elections, revolution in Syria, torture, Manti Te'o girlfriend hoax, the media, neither party cares about privacy.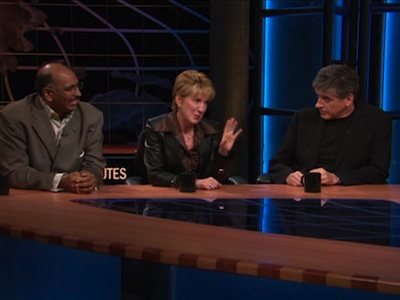 #13 - February 16, 2007
Season 5 - Episode 1
Guests: Fmr Lt. Gov. Michael Steele, fmr Hewlett-Packard CEO Carly Fiorina, TV host Craig Ferguson; via satellite, fmr Sen. John Edwards (D-NC) and basketball player John Amaechi Topics: Developments in North Korea, Iran, and Iraq; global warming; Mitt Romney and Mormonism; Al Franken Senate campaign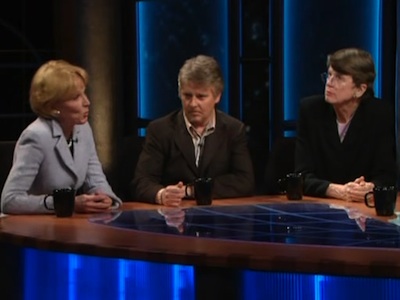 #14 - March 04, 2005
Season 3 - Episode 3
Guests: Former U.S. Attorney General Janet Reno, former NIH administrator Bernadine Healy, actor Dave Foley, Ward Churchill and Michael Faughnan, and comic Whoopi Goldberg via satellite. Topics: BTK killer, on the Ten Commandments, torture, on raising children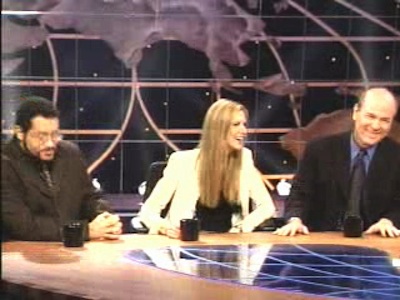 #15 - February 21, 2003
Season 1 - Episode 1
Guests: Author Ann Coulter, actor Larry Miller, author Michael Eric Dyson, comedian Sarah Silverman, comedian Chris Rock Topics: The United Nations, Affirmative Action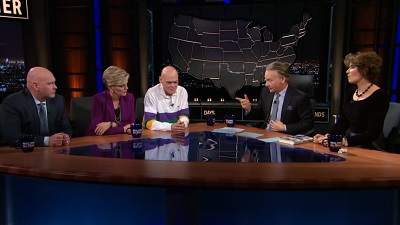 #16 - January 17, 2014
Season 12 - Episode 1
Interviewee: Glenn Greenwald Panelists: Steve Schmidt, Jennifer Granholm, James Carville Panel Guest: (a very stoned) Mary Matalin Topics: Obama's speech on NSA reform, Chris Christie's Fort Lee lane closure scandal, Benghazi, Independents' self-identification rising, 2014 Elk River chemical spill, marriage between a Democrat and a Republican, global warming affecting animals, Republicans' war against the poor, unemployment benefits, minimum wage, women in US politics.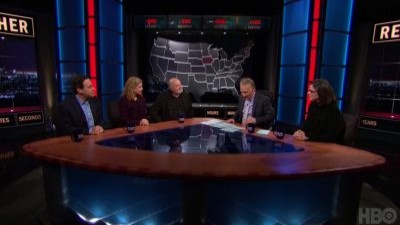 #17 - January 13, 2012
Season 10 - Episode 1
Guests: Filmmaker Rob Reiner, DNC Chair Debbie Wasserman Schultz, Ex GOP Presidential Candidate Herman Cain, Daily Beast Blogger David Frum, Documentarian Alexandra Pelosi. Topics: Herman Cain's presidential campaign, attacks on Mitt Romney's 'vulture capitalism', US marines urinating on dead Taliban fighters, assassination of Iranian scientists, Romney's electability and the Republican primaries, Super PACs and campaign finance, holiday recap.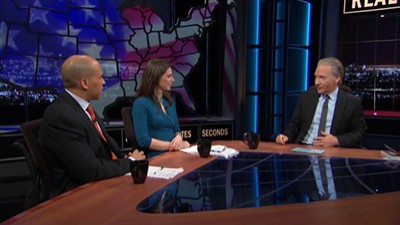 #18 - March 06, 2009
Season 7 - Episode 3
Guests: Businessman T. Boone Pickens; Mayor Cory Booker (D-Newark); news anchor Erin Burnett; author Peter Singer Topics: The economy, green energy, charity and philanthropy, socialism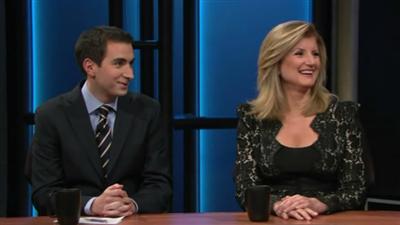 #19 - March 05, 2010
Season 8 - Episode 3
Guests: Actor Sean Penn, journalist Andrew Ross Sorkin, co-founder of the Huffington Post Arianna Huffington, director Michael Moore Topics: Earthquakes in Haiti and Chile, Hugo Chávez, Economic activism, Health Care, the economy regulation of the financial industry, labor relations, the Oscars, Republican fundraising tactics, the Media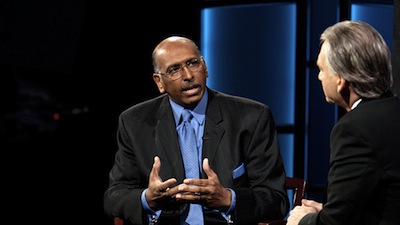 #20 - January 28, 2011
Season 9 - Episode 3
Guests: Former RNC Chairman Michael Steele, NRO host Will Cain, former Canadian PM Kim Campbell, Rep. Jack Kingston (R-GA), comedian D. L. Hughley Topics: 2011 State of the Union Address, deficit, education, 2011 Egyptian protests, 2011 Domodedovo International Airport bombing, climate change, evolution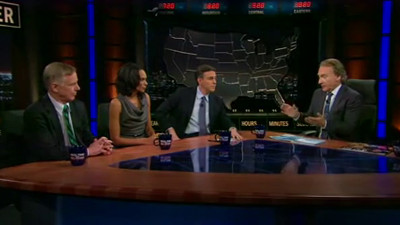 #21 - Episode 340
Season 13 - Episode 3
Ex-Governor Howard Dean (D-VT), comedian and "Black and White" actor Bill Burr, "America in Retreat" author Bret Stephens, Washington Post's Nia-Malika Henderson, and The Atlantic's James Fallows.
#22 - February 19, 2010
Season 8 - Episode 1
Guests: Chair of the Congressional Oversight Panel Elizabeth Warren, comedienne Wanda Sykes, Family Guy creator Seth MacFarlane , former Governor Eliot Spitzer, and Norah O'Donnell Topics: Lack of action by government, bipartisanship, the filibuster, Obama's handling of terrorism, torture, controversy over Family Guy's Down's Syndrome episode, race and criticism of Obama, Don't Ask, Don't Tell, Kevin Smith's airplane incident, obesity, Bill's tweet criticizing media coverage of Haiti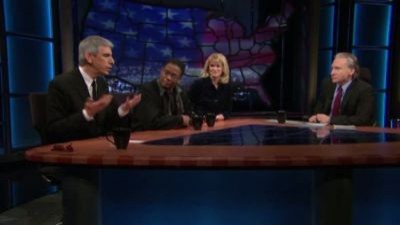 #23 - January 25, 2008
Season 6 - Episode 3
Guests: Actor/comedian Richard Belzer, musician Herbie Hancock, reporter Martha Raddatz, political strategist Amy Holmes (election correspondent), country singer Merle Haggard Topics: Bill Clinton's role in campaign, Democratic campaign issues and oversight of Iraq War, Taliban's resurgence in Afghanistan, race and gender in the election, Rudy Giuliani's campaign strategy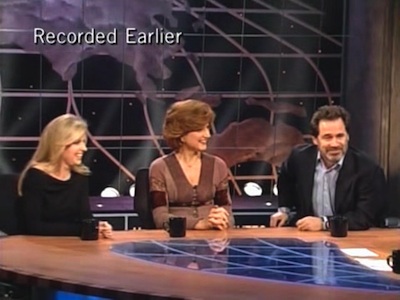 #24 - March 14, 2003
Season 1 - Episode 4
Guests: Monica Crowley, Arianna Huffington, comedian Dennis Miller, comedian Nick Swardson, Rev. Jesse Jackson Topics: The coming Iraq war, the stock market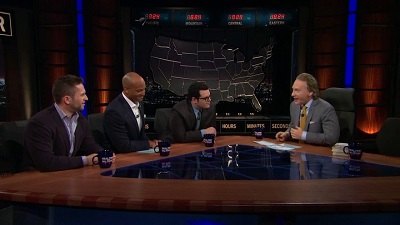 #25 - Episode 339
Season 13 - Episode 2
Bill's guests include Oscar winning director Kathryn Bigelow, "Wedding Ringer" actor Josh Gad, "Being Mortal" author Atul Gawande, New York Times "Upshot" correspondent Josh Barro, "The Work: My Search For a Life That Matters" author Wes Moore.