The Colbert Report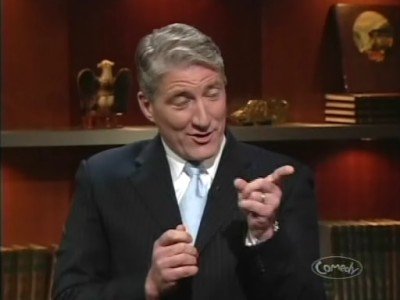 #1 - John King
Season 5 - Episode 1
Stephen congratulates John King and the rest of the media on getting Obama elected.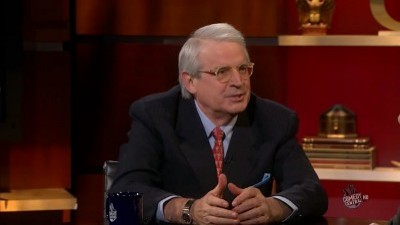 #2 - David Stockman
Season 6 - Episode 153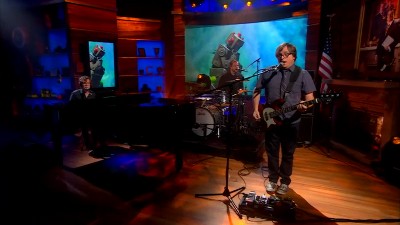 #3 - Ben Folds Five
Season 9 - Episode 1
Paul Ryan tiptoes around tax plan costs, U.S. prison labor threatens small business, Iran's presidential aides visit Costco, and Ben Folds Five explains their album title.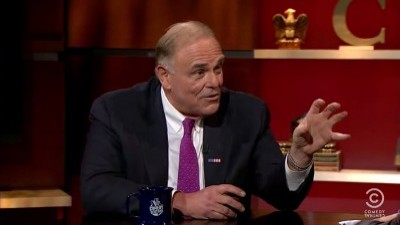 #4 - Gov. Ed Rendell
Season 7 - Episode 1
Stephen uncovers a menace in Florida and talks to Ed Rendell about leaving office by choice.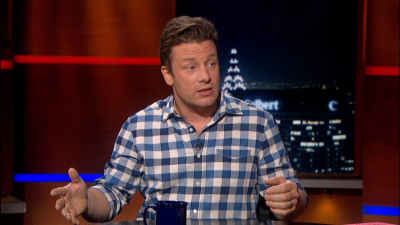 #5 - Jamie Oliver
Season 11 - Episode 1
Pundits imply that Obama is mimicking George W. Bush, Hillary Clinton becomes a grandmother, Kim Jong-un battles a cheese addiction, and Jamie Oliver talks "Comfort Food."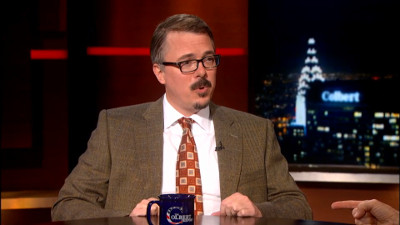 #6 - Vince Gilligan
Season 10 - Episode 1
Congress shuts down the government, Butterball appeases male cooks, and "Breaking Bad" creator Vince Gilligan discusses the final season.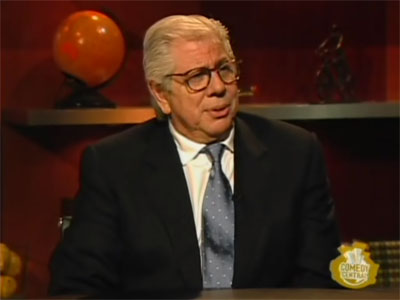 #7 - Carl Bernstein
Season 2 - Episode 2
Stephen Colbert welcomes the author of "The Secret Man: The Story of Watergate's Deep Throat",Carl Bernstein.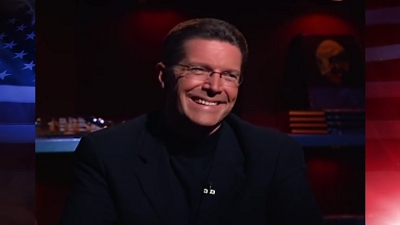 #8 - Stone Phillips
Season 1 - Episode 1
In the premiere episode of The Colbert Report, Stephen starts off the show with a segment called The Word coining the term "Truthiness". Other segments include: The Threat Down rating avian flu, basketball, babies, hurricanes and James Brady. Stephen interviews Stone Phillips, an Emmy award winning journalist and host of Dateline NBC. At the end of the interview, Stephen and Stone Phillips have a competition of gravitas.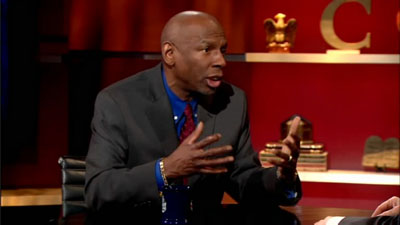 #9 - Geoffrey Canada
Season 7 - Episode 2
Some want the dollar to be converted back to gold, and Geoffrey Canada advocates for education reform.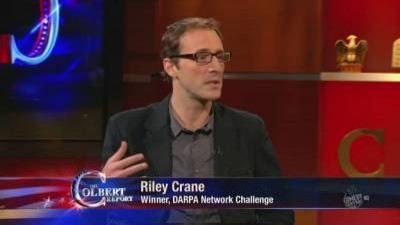 #10 - Riley Crane
Season 6 - Episode 2
The military responds to the underwear bomber, and Riley Crane wins a contest to find 10 balloons.
#11 - John Lithgow
Season 8 - Episode 2
Rick Davis weighs in on Chris Christie fever, ESPN pulls Hank Williams Jr.'s song, and John Lithgow talks drama.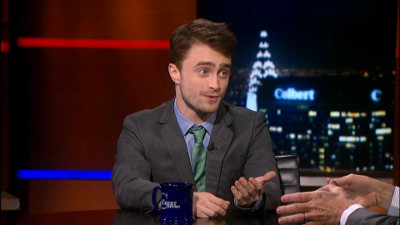 #12 - Daniel Radcliffe
Season 10 - Episode 2
The government shuts down, Americans flood the Affordable Care Act website, anti-Obamacare groups target youth, and Daniel Radcliffe describes his film, "Kill Your Darlings".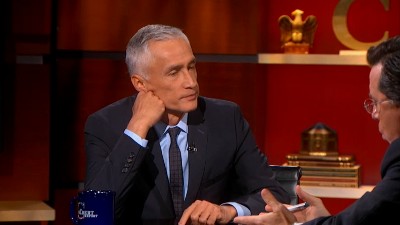 #13 - Jorge Ramos
Season 9 - Episode 2
Stephen releases "America Again," pastors endorse politicians on Pulpit Freedom Sunday, the Romney camp praises Obama's rhetoric, and Jorge Ramos talks immigration policy.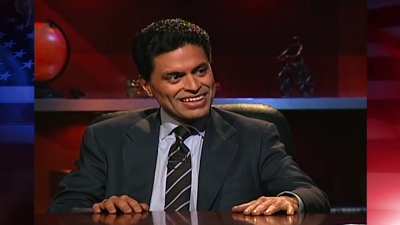 #14 - Fareed Zakaria
Season 1 - Episode 3
Stephen Colbert welcomes journalist, Fareed Zakaria!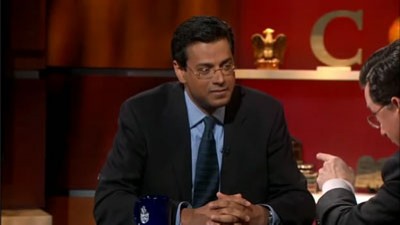 #15 - Atul Gawande
Season 7 - Episode 3
America's fruit supply is in danger, and Atul Gawande wants to reduce health risks in hospitals.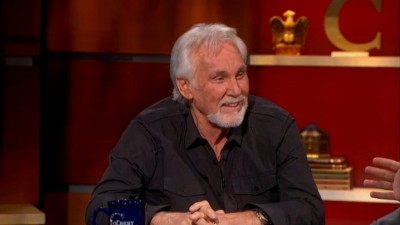 #16 - Kenny Rogers
Season 9 - Episode 3
America meets Mitt Romney for the first time, George Will points out Obama's racial advantage, doctors treat low testosterone, and Kenny Rogers recounts his music career.
#17 - David Kamp
Season 3 - Episode 3
Stephen criticizes Bush for not sending 300 million troops as Stephen advised the day before but he pardons him if this is "the only mistake he makes in this war". He then talks about illegal immigration in a new segment called "Invasion of the Country Snatchers" and about the new Democratic senator of Missouri and its liberal legislation in the Word-Segment. After the break there is a new episode of Stephen's Tek Jansen adventures.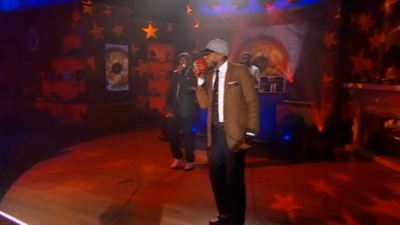 #18 - Black Star
Season 8 - Episode 3
Herman Cain gives his take on homosexuality, Mexico City proposes two-year marriage licenses, and Black Star performs.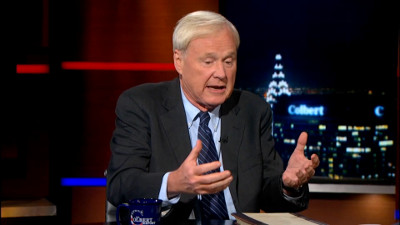 #19 - Chris Matthews
Season 10 - Episode 3
Barack Obama meets with congressional leaders about the government "slim down", Bill O'Reilly talks divine inspiration, and Chris Matthews compares Obama and Reagan.
#20 - Mike Mullen
Season 11 - Episode 3
Author Louisa Lim discusses civil unrest in Hong Kong, Stephen offends Bill O'Reilly, and retired Navy Admiral Mike Mullen discusses ISIS and the Middle East.
#21 - Jim Cramer
Season 1 - Episode 4
Stephen Colbert welcomes host of "Mad Money", Jim Cramer!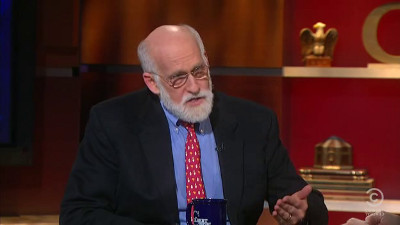 #22 - Jerome Groopman
Season 8 - Episode 1
Rick Perry's hunting camp once bore a racially charged name, Obamacare heads to the Supreme Court, and Jerome Groopman discusses medical decision-making.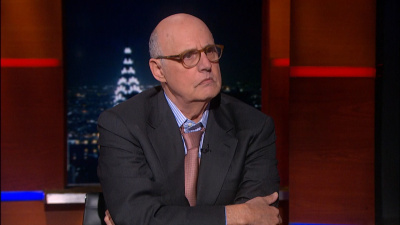 #23 - Jeffrey Tambor
Season 11 - Episode 2
A Muslim NFL player gets punished for praying, Bobby Jindal rethinks his pro-knowledge agenda, Hans Beinholtz accentuates the negative, and Jeffrey Tambor talks "Transparent."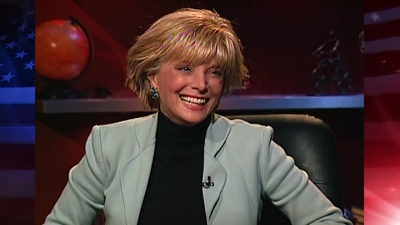 #24 - Lesley Stahl
Season 1 - Episode 2
Stephen Colbert welcomes "60 Minutes" correspondent, Lesley Stahl!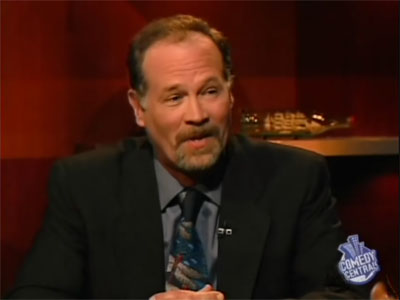 #25 - Ken Miller
Season 2 - Episode 4
Stephen Colbert welcomes Professor of Biology at Brown University, Ken Miller!