Real Humans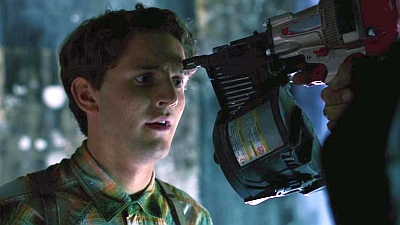 #1 - Episode 10 8.22
Season 2 - Episode 10
With Florentine's future to be decided in court, Mimi is called as a witness. An unexpected person from her past shows up in the courtroom. Kevin and a gang of Real Humans Youth battle Rick for control of Hubattleland. Bea enlists Roger's help in the search for the code.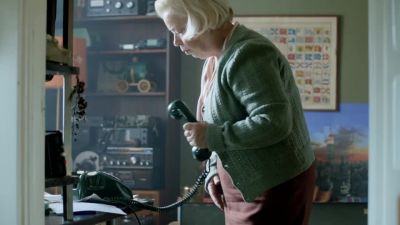 #2 - Heritage 7.84
Season 1 - Episode 9
The truth about David Eischer's experiments leaks out to the police, and Inger Engman suddenly understands the link to Anita. Kevin gets tired of Rick's bullying and returns to a home and a stepfather he doesn't recognise. And after a successful flight attempt, Leo finds his beloved Mimi.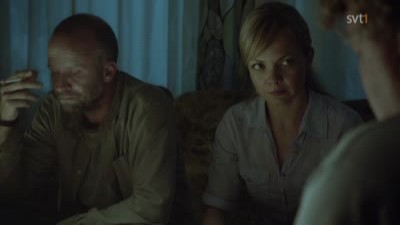 #3 - Power at Heart 7.84
Season 1 - Episode 5
Malte, Bea and Roger pledge their allegiance to the 'Real Humans Liberation Front' and begin setting their plans for a hubot-free world in action. Kevin has a hard time accepting the fact that his mother sleeps with Rick. Eva becomes more uncomfortable with the hubots hiding in her attic. Still in search of Mimi, Leo finds himself involved in the hubot black market.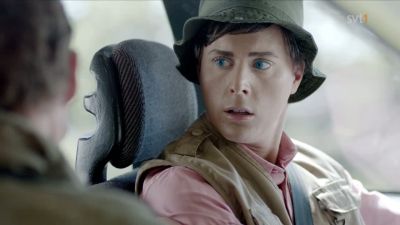 #4 - Semi-Human Rights 7.78
Season 1 - Episode 4
Therese and Pilar feel deeply humiliated when they find that their hubot companions are not treated as equals by humans. Roger, Bea and Malte begin to consider taking drastic measures to rid the world of hubots. Bea, meanwhile, is behaving more and more strangely.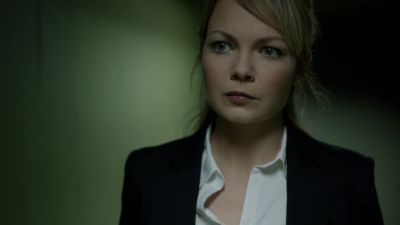 #5 - The Code 7.77
Season 1 - Episode 10
In the final episode, everyone wants the code, which in the wrong hands could spell disaster for humankind. Leo is very weak, but continues to flee with Mimi in the underground passages of the metro. Bea and Carl are both after them, both trying to reach them first. At the same time, Tobias has a strange gift in his room.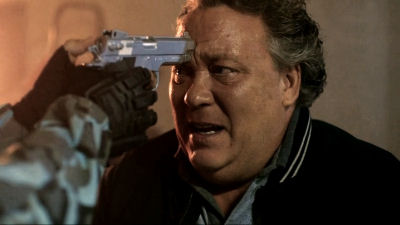 #6 - Episode 9 7.76
Season 2 - Episode 9
Mimi's condition is getting worse; the Engmans discover something about her past. In an attempt to destroy Florentine, Petra turns to the police and the Real Humans; Claes and Inger fight hard to save her. Jonas continues his plan to transfer his consciousness into his clone, but to succeed, Silas must do him a great service. Jonas begins to doubt David's clone after a disclosure from Bea.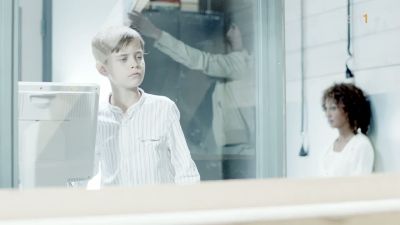 #7 - Trust No One 7.74
Season 1 - Episode 2
A group of free Hubots are now on the loose. Leo is still searching for Mimi who has been taken as the Engmans' housemaid. Lennart is grumpy about Vera, his new Hubot, but will he risk bringing Odi out from the cellar?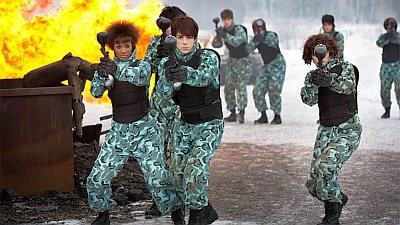 #8 - Episode 2 7.73
Season 2 - Episode 2
Bea continues the search for the code that will free the hubots. Tobias struggles with his transhuman sexuality, his desire for Mimi stronger than ever. The Engman family receives a package containing grandpa Engman's clone.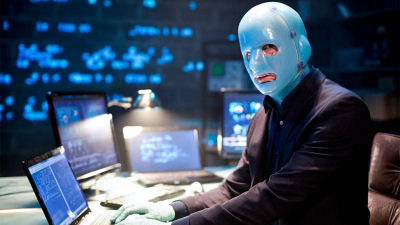 #9 - Episode 1 7.71
Season 2 - Episode 1
A virus is spreading like a pandemic, making infected hubots uncontrollable and dangerous. Bea is reactivated after several months, and she resumes her desperate search for David's lost code.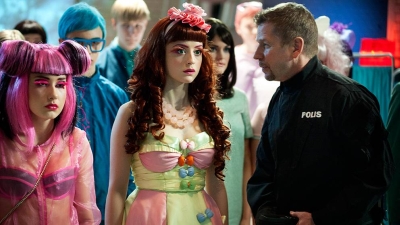 #10 - Episode 4 7.65
Season 2 - Episode 4
As Douglas and Florentine make their wedding plans, Claes cannot help but get involved. At the Engman house, Lennart's clone becomes increasingly restive. Mimi starts work as a full employee at the law firm, but encounters resistance from her colleagues. Tobias and Matilda take Mimi to Transhuman Fest.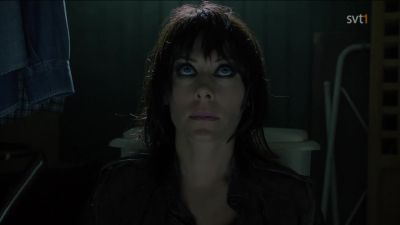 #11 - Make Haste 7.65
Season 1 - Episode 8
Rick and Bo are insulted when the ladies switch them off for a girls' night out. They begin throwing their weight about and decide to get revenge. When Inger questions Leo, he lets her know that time is running out. Meanwhile, at Roger's house, Bea begins to develop feelings and soon has a revelation for Roger.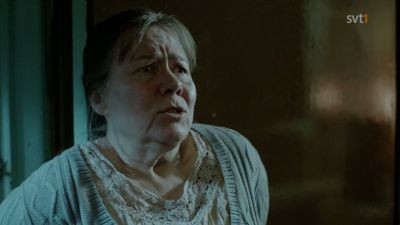 #12 - Break In, Break Loose 7.62
Season 1 - Episode 1
A new generation of human-like robots -- "hubots" -- provide all manner of services to the human race. But some of these hubots, known as the "Children of David," free themselves from the control of their masters. Kidnapped by traffickers and separated from other rebel hubots, the hubot Mimi is sold on the black market. Another Child of David, Leo, leaves the protection of the group and goes in search of her. Meanwhile, the Engman family has a new Hubot, whose memory has been erased ...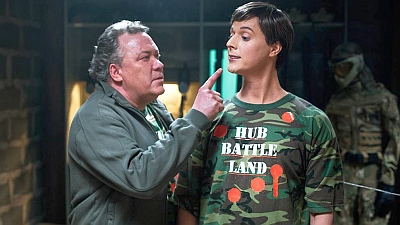 #13 - Episode 5 7.62
Season 2 - Episode 5
Bea and Colette have finally found David's clone, but the brain is missing. They continue their hunt while Tobias and Matilda examine the code on the USB stick. A piece is missing and Matilda suspects Mimi may be the key. When Roger is sent out to pick up a hubot, he has a not-so-happy reunion. Florentine's dreams are coming true, but perhaps it's not so desirable to be human after all.
#14 - Sly Leo 7.61
Season 1 - Episode 6
Leo is weak, but continues to search for Mimi. Matlida is beginning to uncover the truth about Anita. Lennart is offered the chance to make a hubot copy of himself, but does he want to?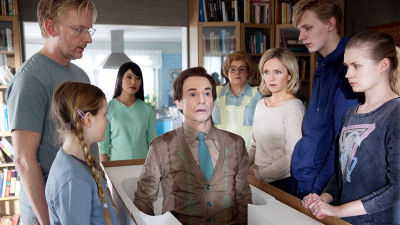 #15 - Episode 3 7.59
Season 2 - Episode 3
Bea struggles to get into Greta's safe. The Engman family activate Lennart's clone. Douglas has trouble accepting Florentine's secret. In Hubattleland, Roger makes a disturbing discovery.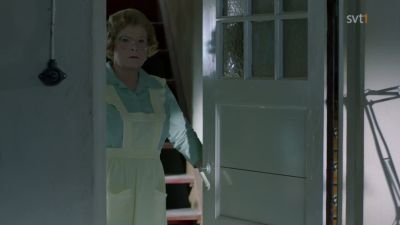 #16 - The Lord Shall Be Our Companion 7.59
Season 1 - Episode 3
The liberated hubots take refuge in an old church, aided by its Reverend. Meanwhile, Lennart keeps Odi hidden in the cellar, away from Vera's prying eyes. Dumped by his wife, Roger tries to reconnect with his son, while his distain for hubots grows ...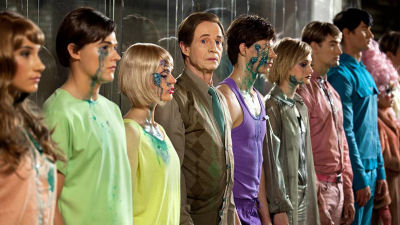 #17 - Episode 8 7.56
Season 2 - Episode 8
Mimi has been hit hard by the virus; Hans is forced to take her to Einar for help. Florentine goes to the law firm for the reading of Douglas' will, where a big secret is revealed. David's clone tries to find a way to rescue Bea while working with with Jonas on the code. Realizing the code is out in the world somewhere, Jonas sends Silus to find it. Rick continues his struggle for freedom.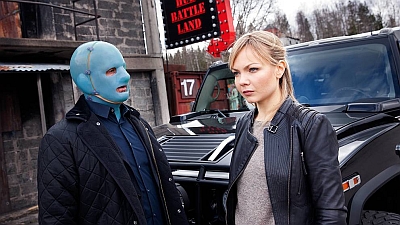 #18 - Episode 7 7.53
Season 2 - Episode 7
Despite Douglas' objections, Florentine refuses to give up the baby she has stolen. Rick is armed and dangerous and does not intend to bow to any human. Jonas activates David's clone and tries to extract the code; he is forced to enlist the help of Bea, who has other plans. Gordon breaks into Florentine's home to free her from Douglas.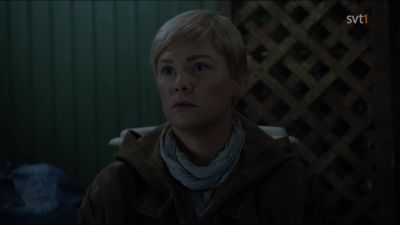 #19 - Blind Love 7.51
Season 1 - Episode 7
Tobias witnesses an assault and decides to take the law into his own hands. Roger loses his composure at work. Lennart is rejuvenated by his romance with Solveig, much to Vera's chagrin.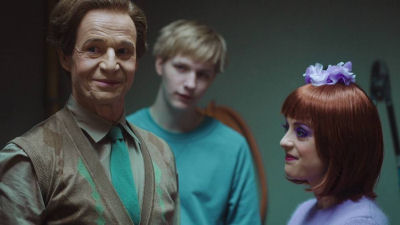 #20 - Episode 6 7.50
Season 2 - Episode 6
Therese wants to move to the more tolerant Holland, but she wants to try to persuade Kevin to come along. Tobias, Betty and Matilda attempt to program Lennart's clone with David's code. Douglas and Florentine must wait three years to adopt a child, but Florentine will not wait. At Hubbattleland, Rick gets hold of a real gun.