Planetes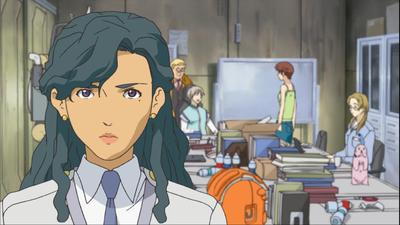 #1 - Part of the Job
Season 1 - Episode 4
The spoiled son of INTO chairman, Colin Clifford visits the ISPV 7 space station, and goes on a debris hauling mission with the Debris Section. Among the debris retrieved is Colin's camera carelessly left attached to a derelict satellite.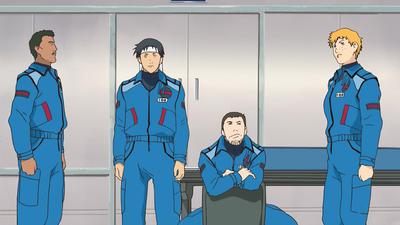 #2 - Tentative Steps
Season 1 - Episode 20
Claire has been demoted from working in Control Section to replacing Hachimaki in Debris Section. Hachimaki and Hakim encounter unexpected difficulties completing a 10-day group endurance test, the second round of testing for those wishing to join the Von Braun.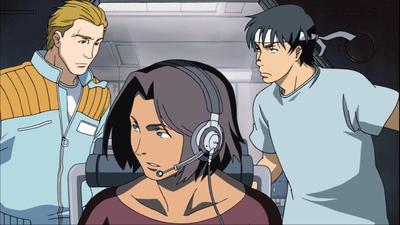 #3 - Return Trajectory
Season 1 - Episode 3
Insurance salespeople swarm the ISPV 7 space station while members of the Debris Section write their annual wills. During a routine debris collection, Yuri, Tanabe, and Hachimaki recover a space coffin containing a famous astronaut. However, an ideological conflict erupts over the fate of the coffin and the body contained in it.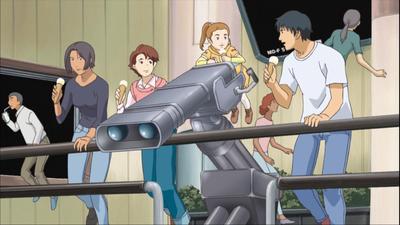 #4 - Fly Me to the Moon
Season 1 - Episode 5
Fee, Hachimaki and Tanabe decide to go to the Moon for their holiday. But on the Lunar Ferry, a pickpocket steals Tanabe's wallet while Hachimaki makes his debut as an actor.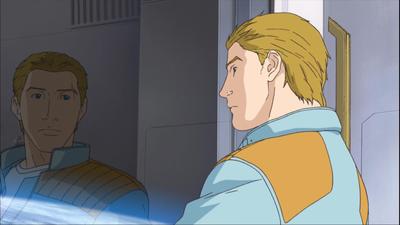 #5 - A Sky of Stardust
Season 1 - Episode 10
Tanabe is preoccupied with her discovery of Gigalt's illness. Yuri's involvement in a famous high-altitude shuttle accident is revealed. On a routine debris retrieval mission, Yuri finds the only keepsake of his deceased wife.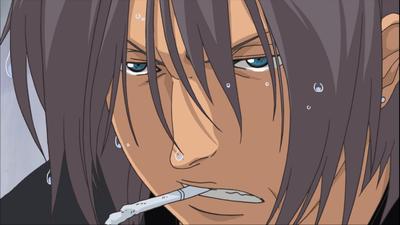 #6 - A Modest Request
Season 1 - Episode 12
Fee's increasingly difficult quest for a smoke leads her to become entangled in a terrorist plot to stop human development in space.
#7 - The Lunar Flying Squirrels
Season 1 - Episode 6
On Hachimaki and Tanabe's visit to the Moon, they meet Tanabe's neighbours... a group of wannabe ninjas who perform ninja techniques through the Moon's lower gravity.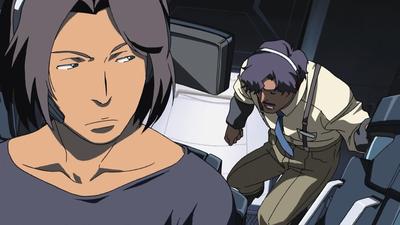 #8 - Debris Section, The Last Day
Season 1 - Episode 18
Dolph is replaced as director of the Technora Second Division and the new director wants to shut down the Debris Section while the crew of the Toy Box find a secret INTO orbital mine.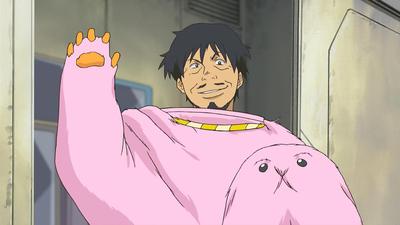 #9 - His Reasons
Season 1 - Episode 17
The chief engineer of the Jupiter Exploration Mission hopes to recruit Hachimaki's father, a veteran of several missions to Mars, but all he wants is to settle down back on Earth.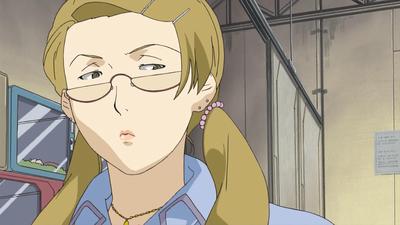 #10 - In Her Case...
Season 1 - Episode 15
Edel's past finally catches up to her when an old flame comes to the ISPV 7 space station. Meanwhile, Hachimaki struggles with his date with Tanabe.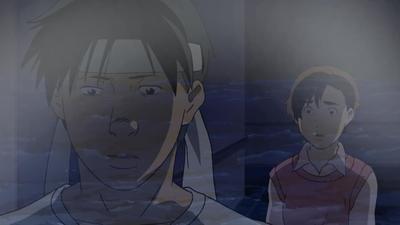 #11 - Exposure
Season 1 - Episode 22
Hachimaki is called to the moon for questioning about the explosion aboard the Von Braun. He also learns of the death of his sensei and of Tanabe's prior knowledge of Gigalt's fight with cancer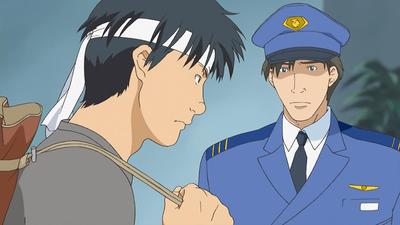 #12 - Endings Are Always...
Season 1 - Episode 19
Debris Section has won a reprieve after their discovery of a classified INTO military satellite. On Earth, Hachimaki has entered the first round of tests for those wishing to join the Von Braun.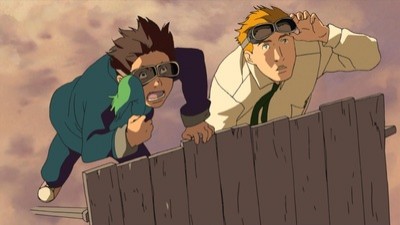 #13 - Scenery With a Rocket
Season 1 - Episode 13
Since the Toy Box was destroyed, the Debris Section go on a holiday on Earth. Hachimaki, Yuri, and Tanabe visit the Hoshino household. Meanwhile, Yuri makes friends with Kyutaro, Hachimaki's brother.