Mom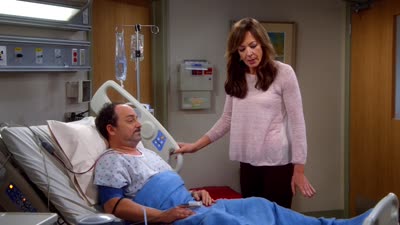 #1 - Smokey Taylor and a Deathbed Confession 8.12
Season 1 - Episode 22
Christy and Bonnie help Violet through labor. Meanwhile, Christy is convinced that Bonnie still has feelings for Alvin.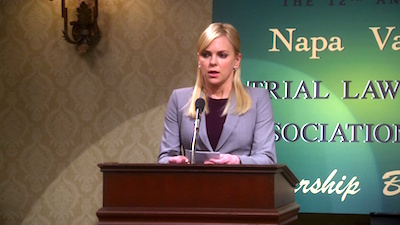 #2 - Atticus Finch and the Downtrodden 7.92
Season 3 - Episode 22
Christy's dream of becoming a lawyer is in jeopardy when she is hit with the reality of how much her education will cost. Also, Bonnie becomes the disciplinarion with Violet back at home.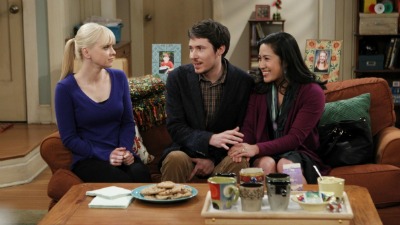 #3 - Clumsy Monkeys and a Tilted Uterus 7.88
Season 1 - Episode 20
Christy and Bonnie try to make sure everything goes smoothly when Violet finds the perfect couple to adopt her baby.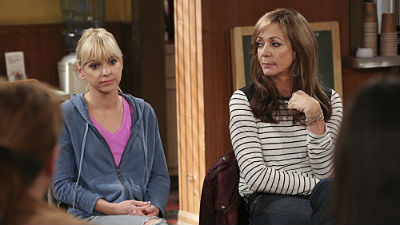 #4 - Chicken Nuggets and a Triple Homicide 7.88
Season 2 - Episode 3
In order to get the family back together, Christy and Bonnie rent a house with a colorful past. Meanwhile, Bonnie tries to broker a peace between Christy and Alvin.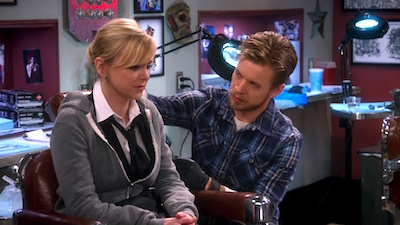 #5 - Beast Mode and Old People Kissing 7.88
Season 3 - Episode 18
When Jodi's boyfriend, Travis (Jesse Luken), who was with her when she overdosed, shows up at an A.A. meeting, Christy struggles to show him the compassion he needs. Also, Bonnie's new boyfriend, Adam (William Fichtner), feels left out because she spends so much time at A.A.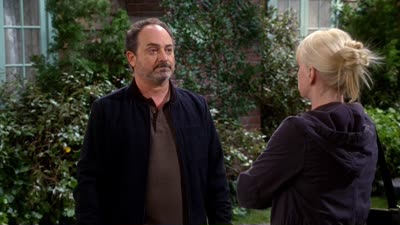 #6 - Fireballs and Bullet Holes 7.87
Season 1 - Episode 15
Christy tries to start a relationship with her father, Alvin, while Bonnie struggles to accept that Christy wants him in her life.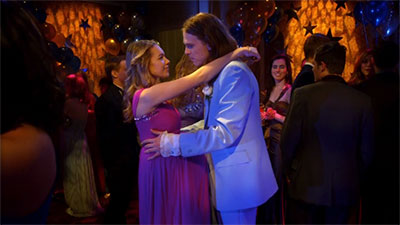 #7 - Broken Dreams and Blocked Arteries 7.86
Season 1 - Episode 21
Christy is caught in the middle when tensions rise between Bonnie and Alvin. Meanwhile, a very pregnant Violet is apprehensive about going to her senior prom.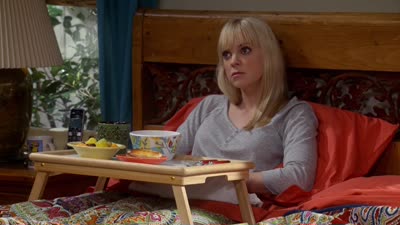 #8 - Leather Cribs and Medieval Rack 7.83
Season 1 - Episode 14
Christy and Bonnie come clean about secrets they've been keeping from each other. Meanwhile, Violet and Luke discover they have different ideas about parenting.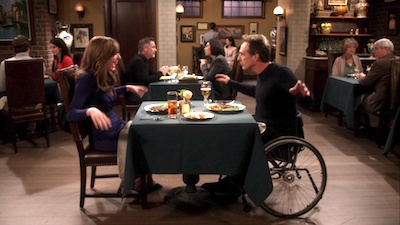 #9 - Caperberries and a Glass Eye 7.82
Season 3 - Episode 17
Christy encourages Bonnie to go out with a great new guy, Adam, only to find out he's not as great as she thought.
#10 - Diabetic Lesbians and a Blushing Bride 7.81
Season 3 - Episode 12
When Marjorie announces she getting married, Christy and Bonnie are determined to make it a perfect day.
#11 - Toilet Wine and the Earl of Sandwich 7.81
Season 1 - Episode 19
Christy and Bonnie help Regina tie up loose ends on the way to drop her off at prison. Meanwhile, Alvin spends the day getting to know his grandkids.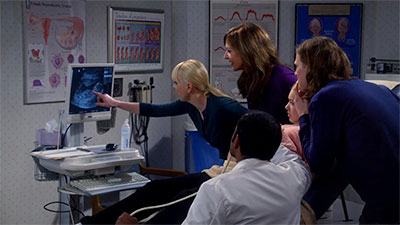 #12 - Sonograms and Tube Tops 7.80
Season 1 - Episode 18
Christy plans a baby shower for Violet, who is nervous about becoming a mom. Meanwhile, Bonnie scores a new life-coaching client.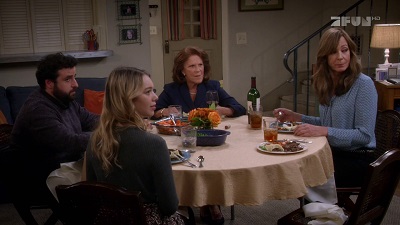 #13 - Kreplach and a Tiny Tush 7.80
Season 3 - Episode 7
Christy hosts a dinner attended by Violet's future mother-in-law, who is hard to please. Steve wants to take his relationship with Bonnie to the next level.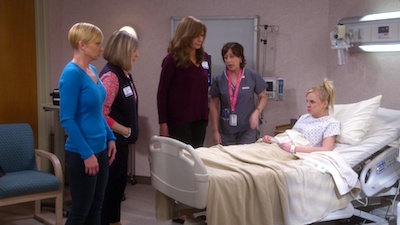 #14 - A Catheter and a Dipsy-Doodle 7.79
Season 3 - Episode 19
Despite being extremely ill, Christy insists on taking her final exams. Also, Bonnie is furious when she suspects her boyfriend, Adam, is cheating on her.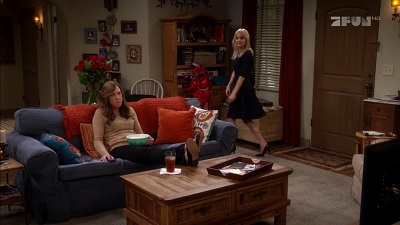 #15 - Snickerdoodle and a Nip Slip 7.78
Season 3 - Episode 8
When Christy catches the eye of Candace's wealthy, charming father Fred, Candace and Baxter are outraged while Bonnie pushes Christy to give him a chance.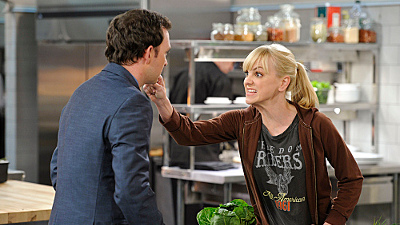 #16 - Abstinence and Pudding 7.76
Season 1 - Episode 6
Christy is determined to take things slow in her relationship with Adam. Meanwhile, Bonnie and her rival from AA, Marjorie, disagree on what "taking it slow" means.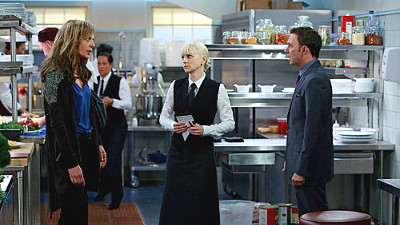 #17 - Estrogen and a Hearty Breakfast 7.76
Season 1 - Episode 7
Christy squares off against Luke's conservative parents, who are upset about Violet's pregnancy. Meanwhile, Bonnie is determined not to let menopause get the best of her.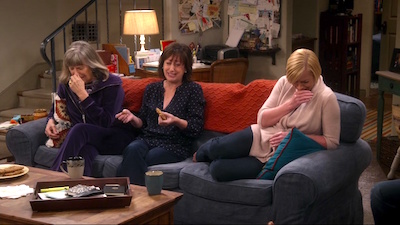 #18 - Sparkling Water & Ba-Dinkers 7.73
Season 4 - Episode 3
Bonnie fears she's become undesirable when she catches Adam smoking pot before sex, and Christy tries to smooth things over between them.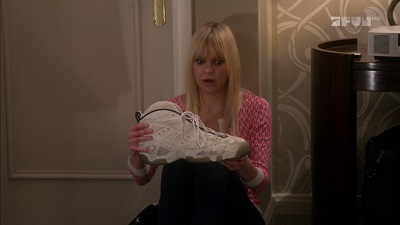 #19 - Cinderella and a Drunk MacGyver 7.73
Season 3 - Episode 11
Christy tries to help Julian (Joe Manganiello), a handsome, newly sober AA member, but her attraction to him complicates things. Meanwhile, Bonnie jumps at the chance to attend a lavish charity gala with Jill.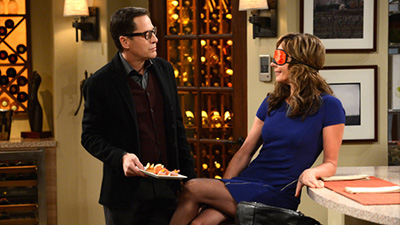 #20 - Corned Beef and Handcuffs 7.73
Season 1 - Episode 12
Christy gets stuck in the middle when Bonnie and Chef Rudy start dating.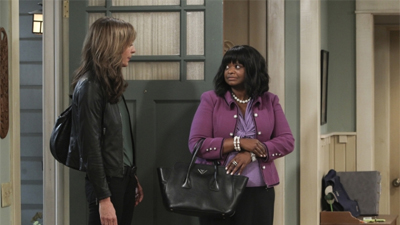 #21 - Six Thousand Bootleg T-Shirts and a Prada Handbag 7.73
Season 1 - Episode 5
Christy makes a new friend who has big problems. Meanwhile, Bonnie attempts to put someone else's needs ahead of her own.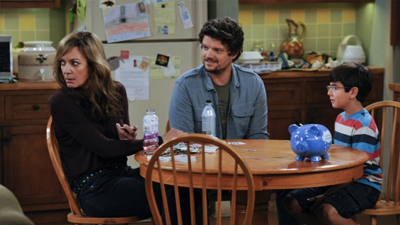 #22 - A Small Nervous Meltdown and a Misplaced Fork 7.72
Season 1 - Episode 3
Christy goes on her first date since she stopped drinking. Meanwhile, Bonnie teaches her grandson Roscoe to gamble.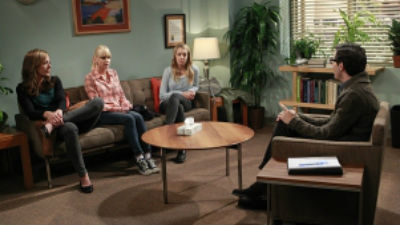 #23 - Free Therapy and a Dead Lady's Yard Sale 7.72
Season 2 - Episode 8
Family secrets come out when Christy and Bonnie are asked to join Violet's therapy session.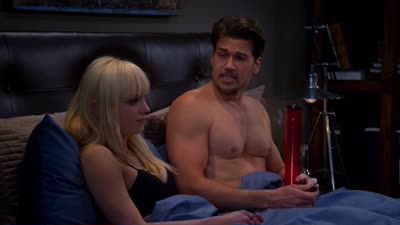 #24 - Nietzsche and a Beer Run 7.71
Season 1 - Episode 16
Christy is tempted by her old vices when she dates an attractive, hard-partying man. Meanwhile, Bonnie decides her advice is worth money and becomes a life coach.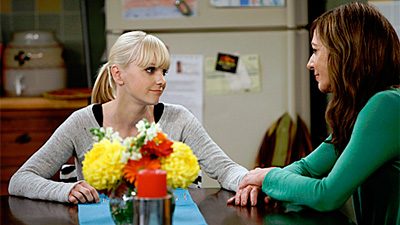 #25 - Belgian Waffles and Bathroom Privileges 7.71
Season 1 - Episode 10
Christy has trouble accepting how much easier life is with Bonnie in the house. Meanwhile, Baxter sets up camp in the driveway.