Little House on the Prairie
#1 - Times Are Changing (1)
Season 9 - Episode 1
The Ingalls are forced to sell their house to the Carters and leave Walnut Grove to find a more promising life. Mrs. Carter begins printing a newspaper for Walnut Grove. Etta Plum becomes the teacher in Walnut Grove when Laura decides she wants to spend more time with Rose. Almanzo's brother, Royal, comes to Walnut Grove with his daughter, Jenny.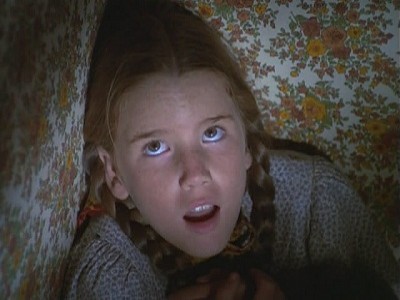 #2 - The Campout 8.36
Season 2 - Episode 9
Mrs. Oleson doesn't want the Ingalls children to beat her children on a leaf-gathering project. Thus, the Olesons go with the Ingalls on their camping trip. The Olesons manage to get into trouble out in the wild, which causes the campers to have a miserable time.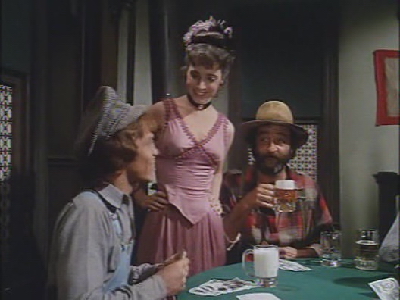 #3 - To See The World 8.32
Season 1 - Episode 23
Johnny Johnson leaves to ""see the world"" and Mr. Edwards goes along with him to keep him out of trouble. Johnny meets up with a girl who is able to trick him out of a lot of money. Mr. Edwards talks to this girl to try to have her convince Johnny to go back home.
#4 - A Matter Of Faith 8.26
Season 2 - Episode 15
Charles and his girls go on a trip, while Caroline stays home. Just before they leave, she gets a scratch on her leg by a rusty nail. At first, everything seems OK. However, as time progresses, she gets weaker and more ill.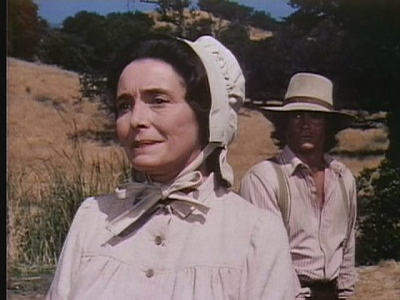 #5 - Remember Me (1) 8.23
Season 2 - Episode 7
A widowed mother named Julia Sanderson learns she has a terminal illness, and has no close relatives willing to care for her three children, sons John Jr. and Carl, and daughter Alicia. Charles promises Mrs. Sanderson the children will find a new home. Meanwhile, the relationship between Mr. Edwards and Grace Snyder begins to really blossom.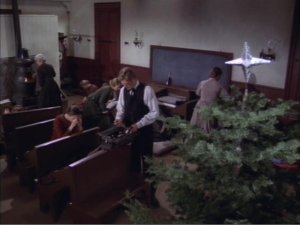 #6 - Blizzard 8.21
Season 3 - Episode 11
The day before Christmas vacation started, Miss Beadle lets the children out early when she notices that a snowstorm is beginning. The children aren't able to make it home before the storm starts. The men of Walnut Grove search for the children while Doc Baker takes care of the frostbitten children that show up at the school.
#7 - Country Girls 8.19
Season 1 - Episode 2
Laura and Mary start school for the first time. That is where they meet Nellie Oleson. Since Laura hasn't been to school before, she tries especially hard with her schoolwork. The students have to write an essay to present in front of the class. Laura recites what she would have written on the paper if she could have, instead of what was actually written on it.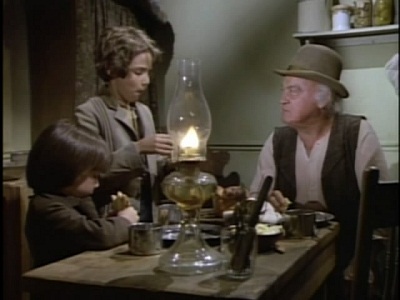 #8 - The Silent Cry 8.18
Season 7 - Episode 5
The orphanage in Sleepy Eye faces a difficult situation when two young brothers meet with a potential adoptive family. The younger child refuses to speak and shows symptoms of emotional trauma, so the family is only interested in taking the older child. Rather than be separated, the boys run away to the nearby blind school, where the kindly Houston agrees to help. Although the aging Houston would love to adopt them himself, it creates problems that he cannot handle by himself, so Charles and Jonathan must intervene.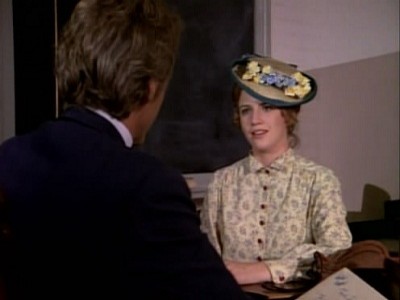 #9 - A Wiser Heart 8.18
Season 8 - Episode 5
Laura goes to visit Eliza Jane because of a literature seminar that is going on in town. Laura has to find a part-time job to pay for meals and other stuff. She ends up hating the job. There is a person who Laura met on the train who begins to like Eliza Jane. Eliza Jane in turn begins to like the professor teaching the seminar and the professor likes Laura. The professor tells Laura that her writing is bad when Laura tells him she is happily married. The man on the train eventually defends Laura's writing. It only takes one punch by the man to get the professor to take off and leave.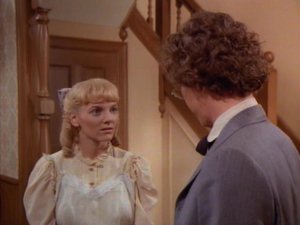 #10 - He Loves Me, He Loves Me Not (2) 8.08
Season 6 - Episode 24
Laura helps Adam and Mary set up a new blind school in Sleepy Eye to try to get her mind off of Almanzo. Almanzo gets very sick.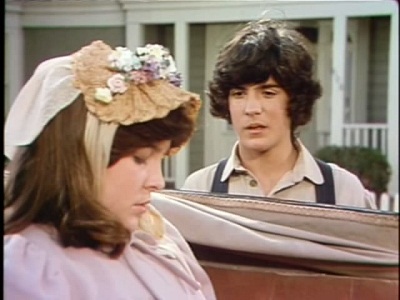 #11 - Dearest Albert, I'll Miss You 8.08
Season 7 - Episode 8
Albert tries to impress a penpal he figures he'll never see.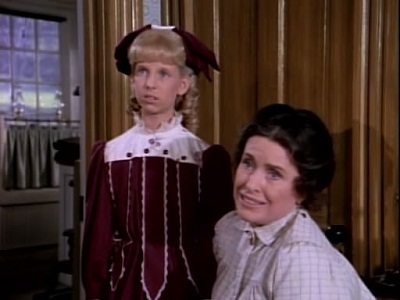 #12 - The Reincarnation of Nellie (2) 8.07
Season 8 - Episode 2
Nancy turns out to be worse than Nellie ever was. She even locks another girl in the ice house. The students devise a plan to teach Nancy a lesson. They trick her into being the star in a dunking tank. Also during this episode, Adam and Mary move to New York so that they can earn a living and Hester Sue comes to Walnut Grove to work at the restaurant.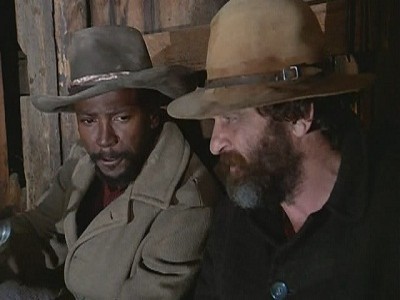 #13 - The Long Road Home 8.06
Season 2 - Episode 18
Charles, Mr. Edwards, and two other men take a job that involves handling and transporting explosives. They must deal with many things along the road, including prejudice.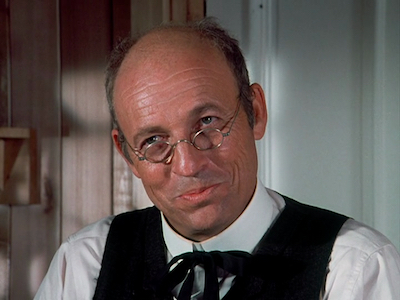 #14 - Ebenezer Sprague 8.04
Season 2 - Episode 3
Laura befriends a stranger while out fishing, and is stunned to later discover he is none other than Walnut Grove's new banker. However, she is even more surprised when the man accuses her of being kind to him to secure a loan Pa wants to make.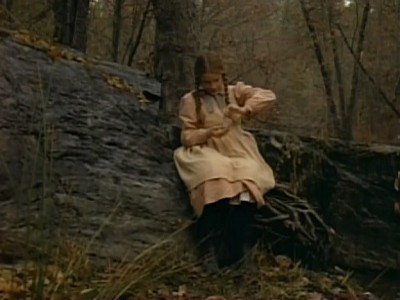 #15 - Be My Friend 8.00
Season 4 - Episode 17
When Laura is playing along a creek, she finds a bottle with a note in it. The note read, ""Be my friend."" Laura convinces Pa to help her look for the person who sent the note. They end up finding a baby. Charles then searches for the parents of the child. The baby belongs to teen parents. The reason the mother left the baby for the Ingalls to find was because her dad was opposed to her being with the guy she conceived the child with. The young parents take the baby and try things again.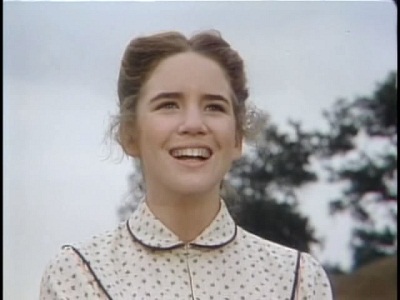 #16 - Laura Ingalls Wilder (1) 8.00
Season 7 - Episode 1
Upon being sold a piece of land, Almanzo is eager to begin building a home for him and Laura. He hires his friend Harv Miller to assist him with his crop. Meanwhile, Laura is offered a teaching job at a faraway school.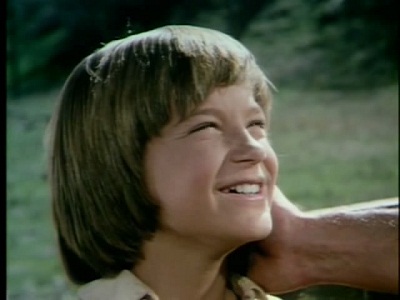 #17 - The Lost Ones (2) 8.00
Season 7 - Episode 22
The Cooper children go home with Charles, but as they're adjusting, a set of adoptive parents arrive.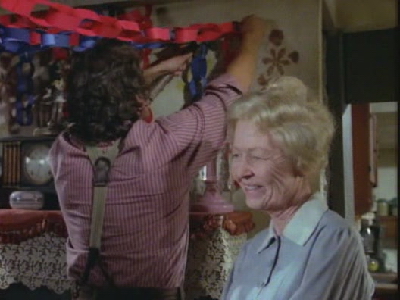 #18 - If I Should Wake Before I Die 7.96
Season 1 - Episode 6
After her friend dies, Miss Amy, an old lady, convinces the Ingalls and Doc Baker to help her stage her own death. Amy thought this was the only way to get her family to come and see her.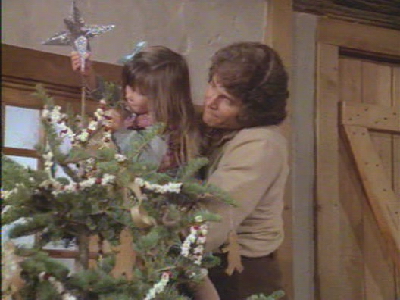 #19 - Christmas At Plum Creek 7.94
Season 1 - Episode 15
The Christmas holiday is approaching and the members of the Ingalls family go about their holiday shopping in secrecy. Laura is able to buy her mom a stove that she wanted after she sells her horse to Mr. Oleson.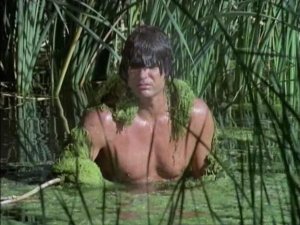 #20 - Fred 7.93
Season 3 - Episode 8
Laura is tricked into taking a ""one of a kind"" billy goat home with her. After Fred eats some of the Ingalls' crops, Laura is forced to get rid of the billy goat. Every person that Laura wanted to give the billy goat to resulted in a funny time. Laura finally decides to set him free in the wild. This episode is guaranteed to make you laugh!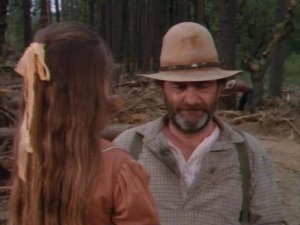 #21 - The Return of Mr. Edwards 7.92
Season 6 - Episode 8
After an accident where a tree falls on him, Mr. Edwards is injured and can't walk properly and feels like he is only half a man. Charles and Laura visit him, where Mr. Edwards seems to come out of his dark mood at seeing Laura. Charles, Mr. Edwards and Laura go on a hunting trip, where Mr. Edwards has deadly intent on his mind. Charles then resorts to a serious tactic to help his friend.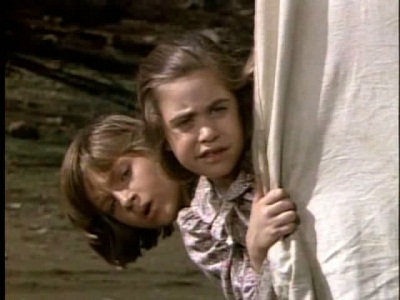 #22 - The Lost Ones (1) 7.92
Season 7 - Episode 21
While making an out-of-town delivery, Albert and Charles meet and travel with the Cooper family. An accident occurs en route with the parents, leaving Charles in charge of their two children.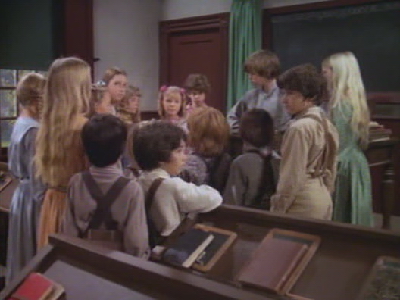 #23 - School Mom 7.89
Season 1 - Episode 9
After Ms. Beadle sprains her ankle, Caroline becomes the substitute teacher. Caroline takes a special interest in helping an older student, Abel, learn to read. One day Mrs. Oleson shows up and causes Abel to quit school. Because of this Caroline quits, but returns after she convinces Abel to give school another chance.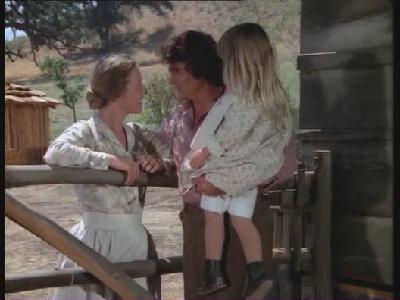 #24 - 100 Mile Walk 7.89
Season 1 - Episode 3
In the beginning, things look very good for the Ingalls until a bad hailstorm ruins their crops. Charles and some other farmers must leave to look for work. They end up working in a quarry. While Charles is away, Caroline is able to get the women of Walnut Grove to join together to harvest the remaining crops.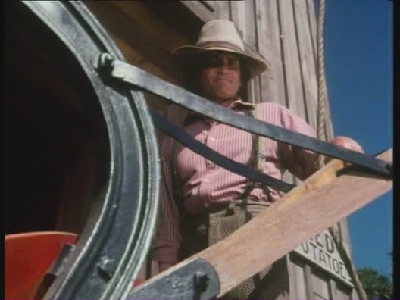 #25 - A Harvest of Friends 7.87
Season 1 - Episode 1
The Ingalls settle on the banks of Plum Creek in Walnut Grove. To get the farm set up, Charles must take on several jobs at once. He promises one person that if he didn't get the job done in the specified time, the person could have his oxen.