Inspector Montalbano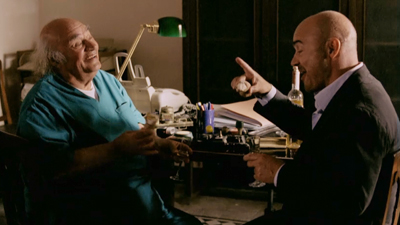 #1 - The Potter's Field 9.17
Season 8 - Episode 1
In a dreadful morning a body cut into pieces and wrapped in a plastic bag is found in a clay deposit. All the signs point to an old-fashioned mafia style execution of a traitor. Strangely enough, Mimì Augello who lately has been unusually irritable and short-tempered, is now driving the entire police station crazy. Augello insists on being assigned to the case and, if he doesn't get it, is threatening to request a new assignment elsewhere.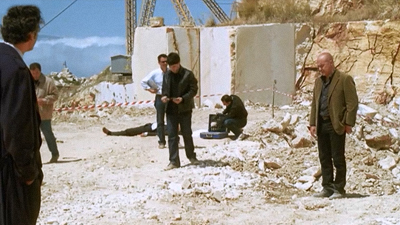 #2 - Equal Time 9.00
Season 5 - Episode 2
The murder of Angelo Bonpensiero would appear to be the start of a mafia war. Montalbano has his doubts. He is then taken off the case and assigned to investigate the disappearance of a young Ukrainian woman, seemingly unrelated to the previous case he will find out that he should have trusted his instinct after all...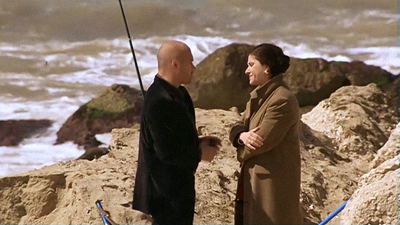 #3 - The Goldfinch and the Cat 8.80
Season 4 - Episode 4
A series of mysterious muggings takes place in Vigata, ending in tragedy when one of the victims is killed. Meanwhile, a man virtually destroys the emergency room at the hospital after finding out that his young daughter is pregnant. A local doctor is also missing and presumed dead. Montalbano investigates all three cases, gradually uncovering the links between them.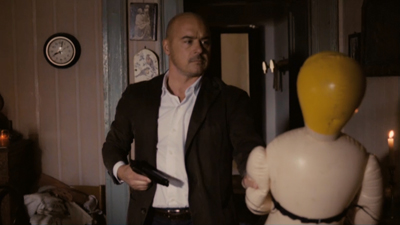 #4 - Treasure Hunt 8.80
Season 8 - Episode 3
An elderly couple, both religious fanatics, barricade themselves in their home and begin shooting from the windows and balconies apparently with no reason. Montalbano's men finally succeed in disarming them: there seems to be no reason for this insane action but inside the home they find a strangely disfigured inflatable doll. A few days later, when an identical doll is discovered in a garbage bin, Montalbano has a bad premonition.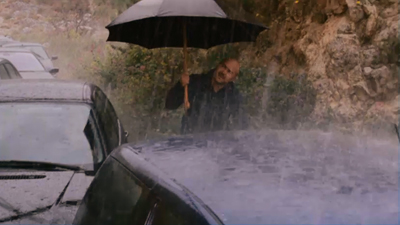 #5 - The Age of Doubt 8.67
Season 8 - Episode 4
Montalbano wakes up from a nightmare: he dreamt of his funeral, and his bad mood gets worse as the stormy weather floods Vigàta. On his way to the police station, he runs into Vanna Digiulio, a girl just arrived from Palermo to meet her aunt, Livia Giovannini, who's reaching Vigàta's harbour on her yacht. As soon as Vanna's aunt lands in Vigàta later than expected due to the discovery of a corpse at sea, Vanna disappears. Since Livia gets surprised as Montalbano asks after her niece, he starts doubting about the truth of the girl's real identity.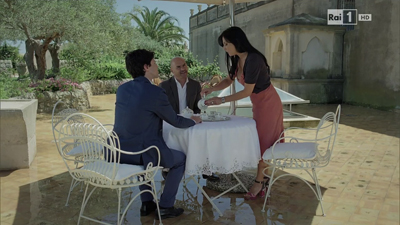 #6 - Angelica's Smile 8.62
Season 9 - Episode 1
A series of burglaries takes place at the houses of wealthy Vigata residents. One of the victims is a beguiling young bank manager called Angelica, to whom Salvo finds he is soon attracted. As the investigation progresses, Montalbano starts to suspect that the burglaries might be a cover for something rather more sinister.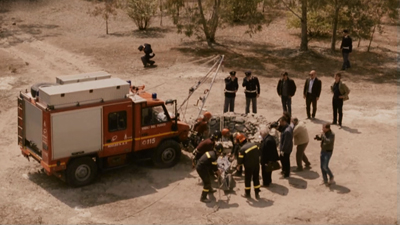 #7 - The Gull's Dance 8.60
Season 8 - Episode 2
Fazio is missing. He's not at home, his mobile is switched off and he missed a meeting with his father who couldn't find him anywhere. Montalbano is convinced that Fazio started an investigation on his own, and he's probably in great trouble. Following Fazio's tracks, signs of shooting are found on a spot, and an informer reports having seen the young officer captured by two criminals who were planning to throw him in a dried well. Montalbano's search becomes more and more dramatic and frantic, and even if Fazio seems definitely vanished, he's determined to find him alive at all costs.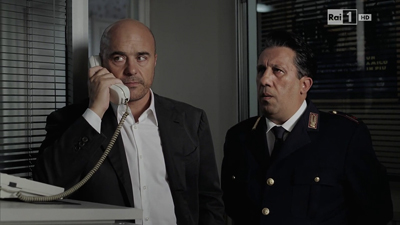 #8 - Hall of Mirrors 8.57
Season 9 - Episode 2
A bomb goes off outside an empty store-room in a quiet Vigata street. Montalbano commences his investigation, but is soon disorientated by a series of disparate events, including the acquaintance of an attractive and mysterious woman.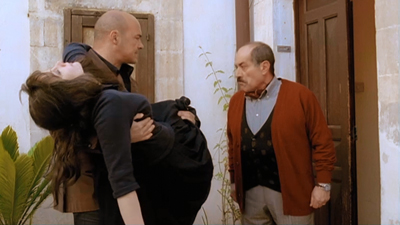 #9 - Paper Moon 8.50
Season 7 - Episode 4
Wealthy womanizer Angelo Pardo is killed in what seems to be a crime of passion. But Montalbano, as usual, refuses to trust appearances and carries out the investigation his way, delving into the victim's past and talking with anyone who may be involved in the case, including a number of politicians who start dying one after the other, victims of a bad batch of cocaine. In the end Montalbano faces the toughest challenge of his career: to try to comprehend the female psyche to solve this crime.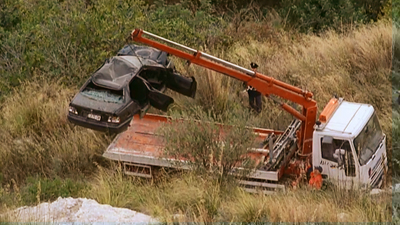 #10 - Montalbano's Croquettes 8.43
Season 4 - Episode 2
As the small town of Vigata prepares for its New Year celebrations, local police inspector Salvo Montalbano is reluctantly making arrangements to travel to Paris with his girlfriend. What he would much rather do, however, is accept a dinner invitation by his cleaner Adelina, who has promised to cook rice croquettes. A wealthy husband and wife are found dead in what appears to be a car accident, but quickly turns into a murder investigation. And as the circumstances surrounding the death of the couple grow more and more mysterious, clues point to the involvement of Adelina's son Pasquale.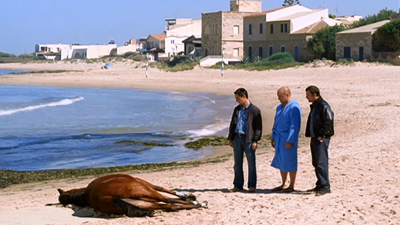 #11 - The Track of Sand 8.40
Season 7 - Episode 3
A badly injured horse dies on the beach in front of Montalbano's house. The investigation opened by the Chief detective brings him into contact with elegant races organized by local nobles, as well as the secret contests held by the mafia for illegal betting. Montalbano even meets a beautiful horsewoman who is a friend of Ingrid's. Avoiding the distractions placed in his way, Montalbano solves the case with a crafty strategy, even clearing the faithful Galluzzo of a murder charge.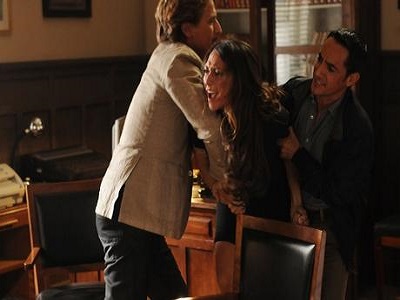 #12 - A Ray of Light 8.25
Season 9 - Episode 4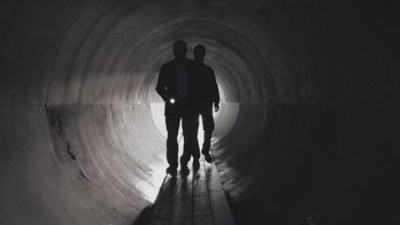 #13 - La piramide di fango 8.25
Season 10 - Episode 2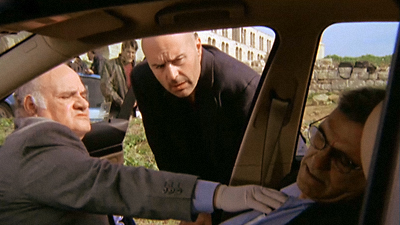 #14 - The Shape of Water 8.12
Season 2 - Episode 1
Mr Luparello, a renowned local engineer and leading political figure, is found dead in a car at a notorious prostitution spot on the outskirts of Vigata. The coroner rules that he died of a heart attack following an amorous encounter. Fending off pressure from prominent ecclesiastical figures who wish to keep the case under wraps and navigating the intricacies of local party politics, Montalbano goes about making sense of the available evidence, including the incongruous discovery of an expensive necklace found at the site of the murder.
#15 - The Sense of Touch 8.12
Season 4 - Episode 1
The seemingly accidental death of a blind man leads Montalbano to an island off the coast of Siciliy. Here the Inspector discovers that both the murder victim and a local fisherman had each deposited huge sums of money in their respective bank accounts. Following the mysterious demise of a second man, who was also blind, the investigation begins to focus on the operations of a charitable foundation which increasingly looks not so charitable after all.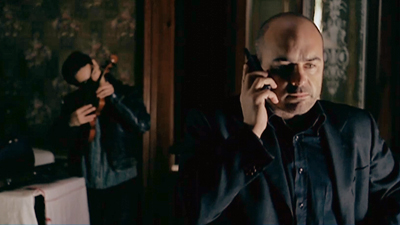 #16 - The Voice of the Violin 8.09
Season 1 - Episode 2
When the naked dead body of a young woman is found in a villa outside Vigata, Montalbano discovers that she had recently bought the villa and was in the process of restoring it using her wealthy husband's money. When the case is taken from Montalbano and given to rival inspector Panzacchi from nearby Montelusa, Panzacchi draws some easy conclusions and the investigation risks going badly off course. Will a proud Montalbano stick his neck out to regain control of the case or will he allow his incompetent colleagues to pin the murder on the wrong suspect?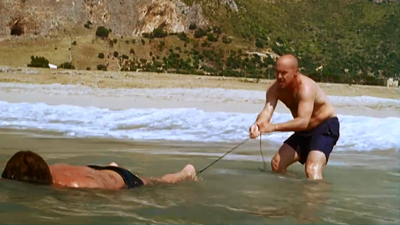 #17 - The Turning Point 8.00
Season 5 - Episode 1
Montalbano finds a decomposed body floating in the water during his morning swim, and that's just the start of the water-borne tragedies.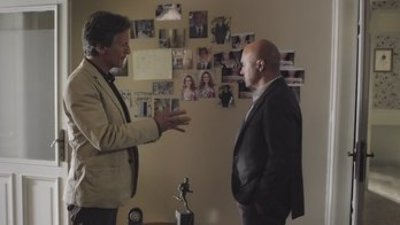 #18 - Una faccenda delicata 8.00
Season 10 - Episode 1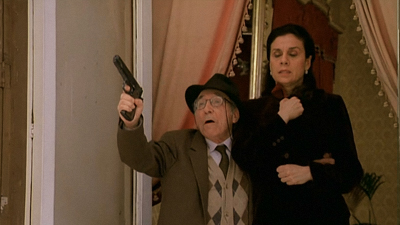 #19 - The Scent of the Night 8.00
Season 4 - Episode 3
Investor Emanuele Gargano has disappeared with the savings entrusted to him by the people of Montelusa. Montalbano's investigation brings him into contact with some of Gargano's staff - his obsessively loyal secretary Mariastella Cosentino and the provocative Michela Manganaro. Meanwhile, Augello is getting cold feet about the prospect of his wedding.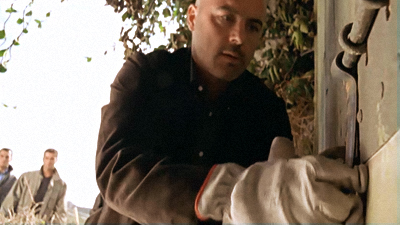 #20 - The Mystery of the Terracotta Dog 7.78
Season 2 - Episode 2
A criminal turned state witness informs Montalbano of an arms stash in a cave just outside Vigata. Also uncovered in the cave is a secret chamber where the bodies of two lovers, killed sometime in the 1940s, were buried in a bizarre ritual. An intrigued Montalbano must challenge the Mafia and deal with the arms cache before he can investigate this second find.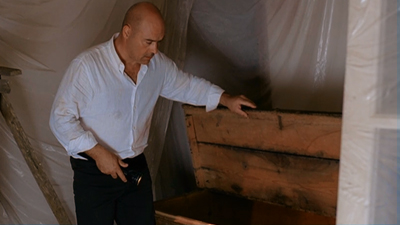 #21 - August Flame 7.75
Season 7 - Episode 1
While a guest at the rented beach house of a fellow officer and his family, Montalbano discovers the body of Rina, a young woman who had disappeared six years earlier, in a trunk. As he begins his investigation, Montalbano falls prey to a burning passion for the dead woman's twin sister Adriana. She helps him search for the murderer, but, at the same time, she drives him wild, to the point where he unwittingly starts carrying out her plans for vengeance.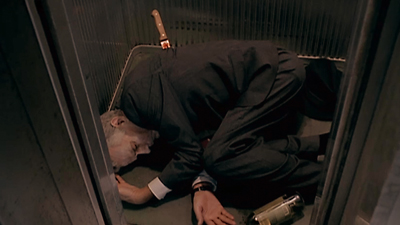 #22 - The Snack Thief 7.72
Season 1 - Episode 1
Detective Montalbano investigates the murder of a local businessman called Lapecora. Lapecora's widow suspects that he was killed by his lover Karima, a young Tunisian woman who mysteriously disappeared on the day of the murder. After succeeding in tracking down Karima's five-year-old son Francois, Montalbano realises that the case might be linked to that of a Tunisian man, also killed in mysterious circumstances on the same day that Lapecora died. Meanwhile, Montalbano's partner Livia, who has been entrusted with looking after Francois, becomes very attached to the young orphaned boy.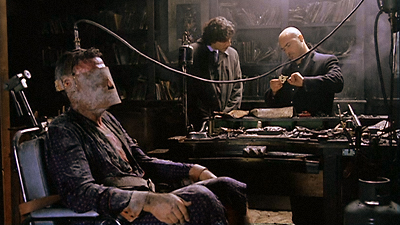 #23 - The Artist's Touch 7.63
Season 3 - Episode 2
Goldsmith Alberto Larussa appears to have committed suicide by turning his wheelchair into an electric chair. But Inspector Montalbano discovers that the dead man's will, which leaves everything to his brother Giacomo, was forged. Giacomo is arrested, but he maintains that he did not kill Alberto. Meanwhile, Deputy Inspector Mimi' Augello is working on the case of a mysteriously-murdered electrician.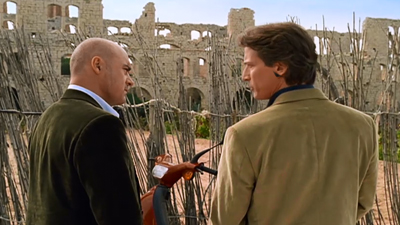 #24 - The Patience of the Spider 7.50
Season 6 - Episode 1
The kidnapping of Susanna Mistretta puzzles Montalbano. Her family, once wealthy, has fallen on hard times. Only her uncle, Antonio Peruzzo, a successful local businessman hoping to enter politics, could possibly pay the large ransom. Digging deeper into the family's affairs Montalbano realizes that Peruzzo was the cause of the family's financial ruin and that Susanna is not really in danger after all...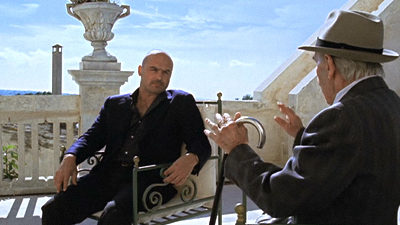 #25 - Excursion to Tindari 7.29
Season 3 - Episode 1
A young Don Juan is found murdered in front of his apartment building and an elderly couple are reported missing after an excursion to the ancient site of Tindari. Inspector Montalbano tries to solve these two seemingly unrelated cases amid the daily complications of life at Vigata police station. But when he discovers that the couple and the murdered young man lived in the same building, his investigation stumbles onto Sicily's brutal 'New Mafia' and leads him down a path more twisted and far-reaching than any he has ever been down before.