Fifth Gear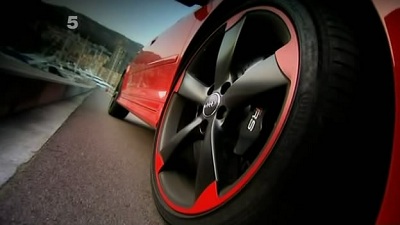 #1 - Episode 1
Season 19 - Episode 1
Tiff and Jason drive the Yas Marina in Abu Dhabi, and Vicki zips around the Monaco in a £40,000 hot hatch. Back in Britain, Jonny meets an ingenious car engineer, and in the Team Test, the foursome reviews the BMW X3 four-wheel drive.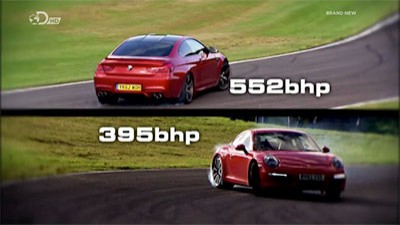 #2 - Episode 9
Season 22 - Episode 9
Tim goes to Nürburgring to take on Sabine Schmitz, in a battle between Porsche 911 and BMW M6. Jason tests ₤80,000 Morgan Plus 8, while Viki is almost reduced to tears driving the awesome Range Rover Evoque. Jony finds out fuel saving gadgets actually work.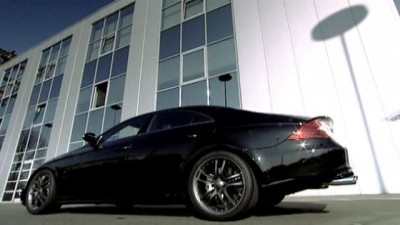 #3 - Episode 1
Season 11 - Episode 1
Jason takes the £230,000 Brabus Rocket, the fastest four-door car on the planet, to the German Autobahn to see if he can crack 200 MPH. Vicki drives the new Fiat Panda 100HP and sees if it's actually faster than a Ferrari (mind you, on a very small and tight track). Jonny crashes a perfectly good Ford Focus into another Focus that had been previously crashed and repaired. Tiff heads to Las Vegas to drive the totally awesome Audi R8. Tom tests the new Kia Ceed by using to become a paparazzo.
#4 - The Italian Job Special
Season 4 - Episode 1
#5 - Episode 1 6.67
Season 2 - Episode 1
Adrian gets his hands on the Volvo XC90, Quinten takes a look at used Bentleys, Vicki explores parking hell and how to get off tickets and Tiff puts the Ferrari Enzo through its paces.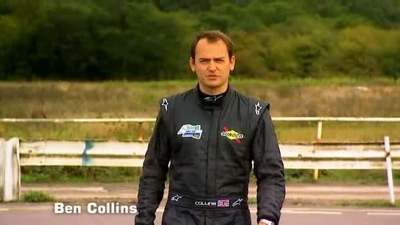 #6 - Episode 1
Season 18 - Episode 1
Tiff and Jason put the sportier versions of BMW M3 and the Mercedes-Benz C63 AMG head-to-head. Ex-Stig Ben Collins goes drag racing in a mid-level dragster. Vicki drives the Bentley Continental SuperSports Convertible on "one of the best roads in Europe" in Northern Ireland. Jonny attempts to set some small engine speed records using a Skoda Fabia vRS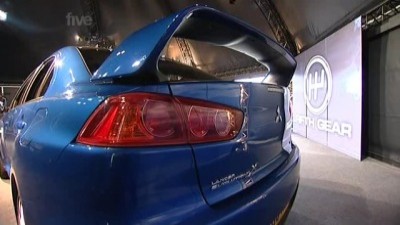 #7 - Episode 1
Season 14 - Episode 1
World snooker champion Ronnie O'Sullivan asked Fifth Gear to help him choose a new car to spend his winnings on, so Vicki takes him out onto the track in a Mercedes C63 AMG and a BMW M3. Tiff and Jason put the Mitsubishi Evo X FQ300 and the Subaru Impreza WRX STi head-to-head on the track. Tom tests Ford's new SUV, the Kuga, by driving it on snow, road and mud. Jonny investigates if cars are worth more as scrap than as a functioning car. Tiff tries out the world's first underwater car, the Rinspeed Squba, which was inspired by James Bond's white Lotus Esprit in "The Spy Who Loved Me".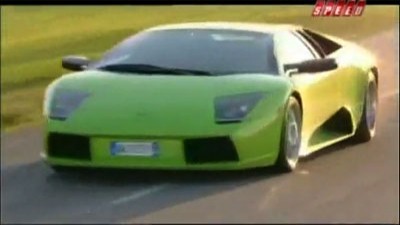 #8 - Episode 1 6.00
Season 1 - Episode 1
Tiff Needell Drives 2002 Lamborghini Murcielago. Quentin Wilson Talks about The Classic Car Market. Vikcki Butler-Henderson Drives a Dodge Viper VS a 400BHP Nissan Sunny. Adrian Simpson drives a Citroen C3 Tom Ford drives a BMW 745i Video of a concept car the Toyota Pod.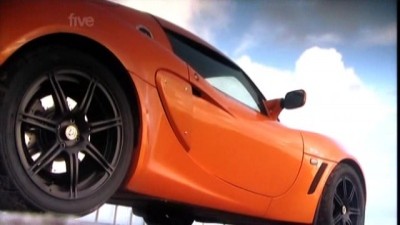 #9 - Episode 1
Season 13 - Episode 1
Tom heads to an auction of Bernie Ecclestone's private car collection. Jonny takes a Citroën C-Crosser and a Citroën 2CV to a field to see how the two fair offroad. Jason takes Mercedes-Benz CLK 53 AMG Black Series to Silverstone. Tiff teaches TV chef Heston Blumenthal how to powerslide his BMW M5. Shootout: Vicki puts the Lotus Exige S against the Caterham CSR at Anglesey.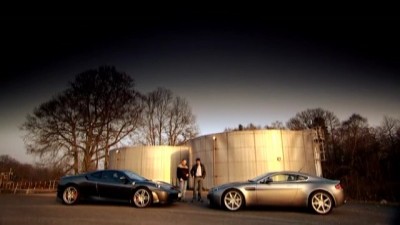 #10 - Episode 1
Season 9 - Episode 1
Jason helps a lottery winner choose his dream car, Tiff tests the Jaguar XK and Tom reports from the Geneva Motor Show. This episode's shootout is between the first and latest generation of the Mazda MX-5.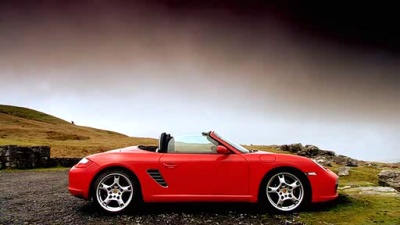 #11 - Episode 1
Season 7 - Episode 1
Tiff drives the new Porsche Boxster and goes against Jason driving his BMW Z4 to compare the two. New presenter, Jon Bentley, looks into GPS based speed camera detectors. Vicki learns how to be a stuntman from a professional.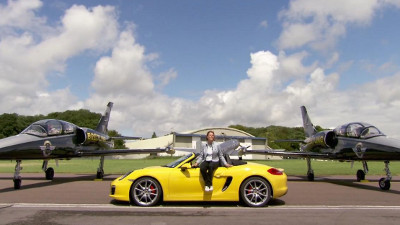 #12 - Episode 1
Season 22 - Episode 1
Vicki Butler-Henderson races the Porsche Boxster against a jet plane, and Jason Plato grapples with the latest version of the Audi S8 super saloon.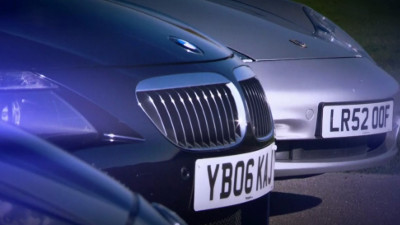 #13 - Episode 1
Season 23 - Episode 1
The team track test the most powerful diesel, the Range Rover V8. Plus, which of the new Cabrios combine supercar speed and movie-star glamour?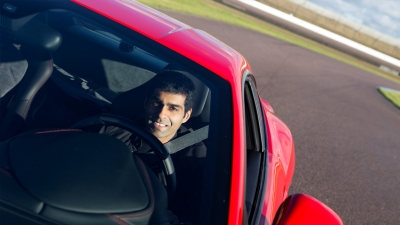 #14 - Episode 1 7.56
Season 25 - Episode 1
In this episode of Fifth Gear Tiff Needell and Formula E driver Karun Chandhok race two supercar GTs worth over £400,000 between them, the Ferrari F12 and Aston Martin Vanquish. Jonny Smith looks at the ultimate British getaway car of the 1960's, the Mk2 Jaguar, then drives a brand new version. The Fifth Gear team test Renault's new rear wheel drive city car, the Twingo. And Vicki Butler-Henderson puts Alfa Romeo's new lightweight sports car, the 4C, through its paces on some challenging Welsh roads.
#15 - Episode 2
Season 13 - Episode 2
Tom tests the all new Toyota Landcruiser. Jonny drives the new lightweight Mazda 2. Tiff and Jason put the BMW M3 and the Mercedes-Benz C63 AMG head-to-head. Vicki learns how a Hollywood-style car barrel roll is done. Shootout: Renault Clio 197 R27 versus Rage Buggy R180RT.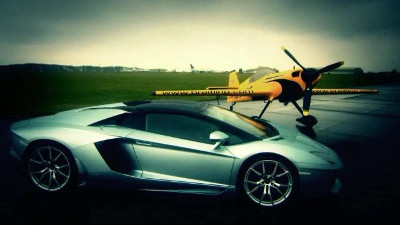 #16 - Episode 1
Season 26 - Episode 1
In this episode of Fifth Gear Tiff Needell and Vicki Butler-Henderson take part in a unique car v plane challenge. Nigel Lamb is the current Red Bull Air Race champion, which makes him the airborne equivalent of Lewis Hamilton. His MX2 aircraft is Formula 1 quick as well. But Tiff and Vicki also have a very special machine, a £300,000 Lamborghini Aventador. Once Vicki has experienced a ride in Nigel's plane, and Nigel has had a spin in the Lamborghini, it's time for them to go head to head. The aircraft is faster, but the car can turn tighter. The result is very close indeed.
#17 - Episode 2
Season 15 - Episode 2
Olympic swimmer and Strictly Come Dancing contestant Mark Foster tests a supercharged Vauxhall VXR8, Jonny Smith watches classic vehicles being raced at the Firecracker Banger meet, and Tim Shaw retakes his driving test in a Nissan Micra. Plus, Vicki Butler-Henderson assesses the Smart MHD city car, Jason Plato compares two Renaults, and Tiff Needell examines the new Porsche 911.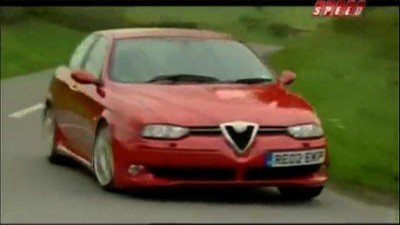 #18 - Episode 2 6.80
Season 1 - Episode 2
Vicki Butler-Henderson Test Drives Alfa Romeo GTA. Tiff Needell test drives Range Rover, BMW X5 and Mercedes-Benz M-Class. Adrian Simpson test Drives Nissan Primera. Vicki Butler-Henderson talks about the Citroen Saxo. Tom Ford Test drives a Mini Copper S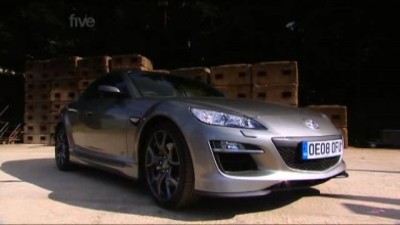 #19 - Episode 2
Season 14 - Episode 2
Tim investigates why it can cost up to £200 just to change a headlight bulb on a Renault Mégane. Vicki spends a day with Lewis Hamilton at the Brooklands Motoring Festival. Jonny sees what kinda car you can get if you swore off drinking alcohol for 3 years and saved the money instead. Jason goes powersliding in the new Porsche 911 GT2. Tom drives the new Mercedes-Benz SL63 AMG, crash tests a second-hand convertible in a rollover crash. Shootout: Tiff puts the latest Mazda RX-8 against the Nissan 350Z.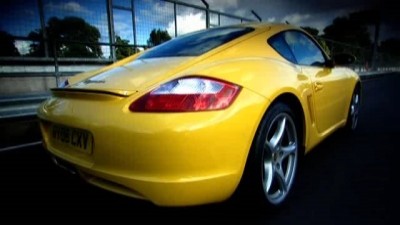 #20 - Episode 2
Season 10 - Episode 2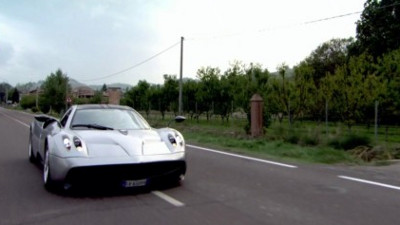 #21 - Episode 2 7.53
Season 22 - Episode 2
Jason visits Italy to test drive the Pagani Huayra, and Tiff pits the Porsche 911 Cabriolet against the Audi R8 Spyder to see which one will come out on top.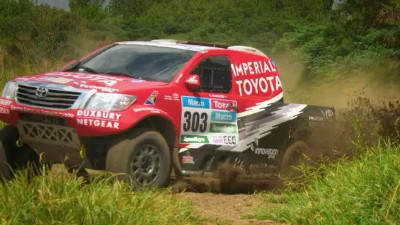 #22 - Episode 2
Season 26 - Episode 2
In this episode of Fifth Gear Tiff Needell and Vicki Butler-Henderson visit sunny South Africa to drive everything from rally cars, to supercars to military vehicles. Tiff and Vicki visit Paramount Group, makers of the fastest, toughest, military vehicles around. Using Paramount's off road facility they stage a tortoise versus hare race. Tiff has the faster machine but must complete the longer, smoother route. Vicki's vehicle is slower but she can take the rougher short cut. Does winning matter? Yes, because the loser will have to occupy the passenger seat as the presenters take on the most extreme off-road course, in Paramount's most extreme machine. Expect hyper ventilation.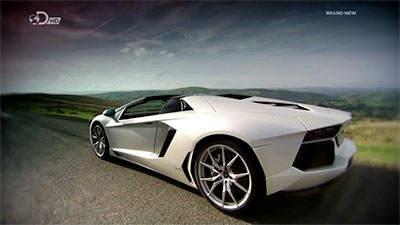 #23 - Episode 2 7.12
Season 24 - Episode 2
Vicky is at the Frankfurt headquarters of the Mini Dakar rally team where she gets stuck into three of the toughest jobs in motorsport. Plus, Jason road tests a Lamborghini.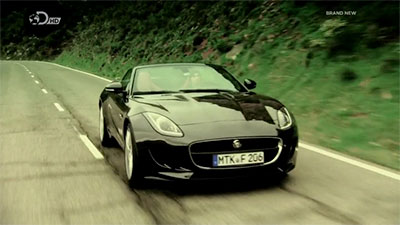 #24 - Episode 2 7.30
Season 23 - Episode 2
Jonny is in Spain to test the Jaguar F-type, the spiritual successor to a motoring legend. Jason turns car-doctor for the day, trying to bring a tired engine back to full health.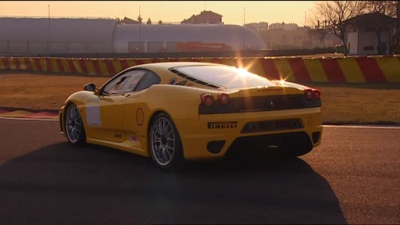 #25 - Episode 3
Season 9 - Episode 3
Vicki drives the Ferrari F430 Challenge, Jason drives the BMW Z4M Roadster, Tom experiences what it's like to buy a Maybach and Tiff takes part in the G4 Challenge. This episode's shootout is between the Ford Focus ST and the Vauxhall Astra VXR.