Dragons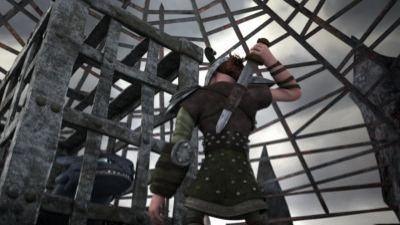 #1 - Cast Out (2) 8.42
Season 2 - Episode 20
Alvin reveals he trained the Screaming Death to attack Berk and destroy the island's inhabitants and only Snotlout and Hookfang can save Berk before it's too late. Meanwhile Hiccup gets ready for a final fight against Dagur to save Toothless and end the barbarians invasion of Berk once and for all.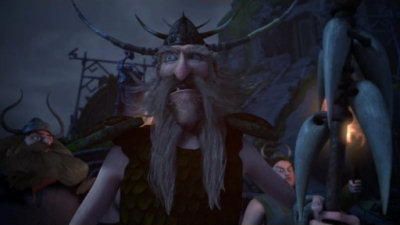 #2 - When Lightning Strikes 8.32
Season 1 - Episode 13
Sudden lightning storms are endangering the residents of Berk and it is believed Thor is angry at the island. Mildew leads the superstitious villagers into blaming Toothless, "the unholy offspring of lightning and death itself", for the lightning, leaving Hiccup to find the true answers for Thor's sudden destructive anger.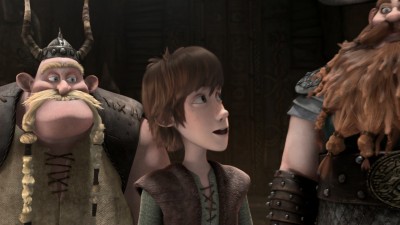 #3 - We Are Family (1) 8.29
Season 1 - Episode 19
During Berk's annual Bork week celebrations, Hiccup is granted access to Bork the Bold's private and personal archives. When he finds information and a map about an island inhabited by Night Furies within Bork's notes, Hiccup is determined to bring Toothless to his family.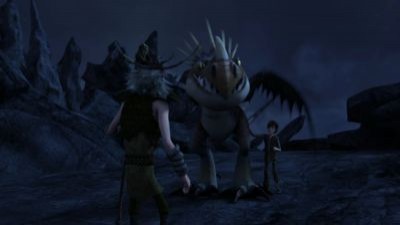 #4 - We Are Family (2) 8.29
Season 1 - Episode 20
Mildew has betrayed the Vikings of Berk and allowed Alvin the Treacherous to kidnap Hiccup and Toothless. Stoick and Hiccup's crew must rescue them before it's too late.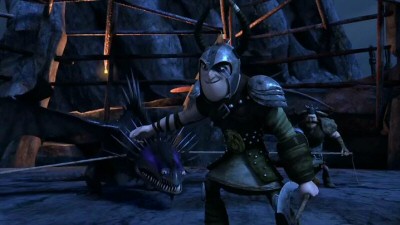 #5 - A View to a Skrill (2) 8.25
Season 2 - Episode 11
Tuffnut goes undercover to help the riders rescue a Skrill.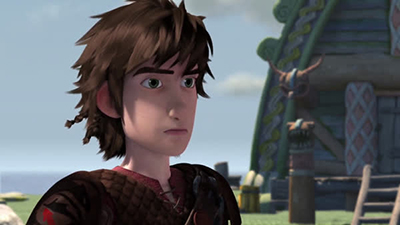 #6 - Have Dragon Will Travel (1) 8.22
Season 3 - Episode 10
The Dragon Riders are surprised to discover who is behind recent attacks on nearby ships -- and to learn exactly what the ships are.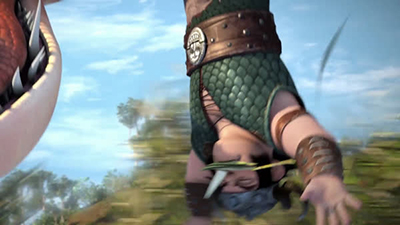 #7 - Total Nightmare 8.21
Season 3 - Episode 13
When Hookfang is drawn to a female Monstrous Nightmare, Snotlout tries to break them up before he loses his friend forever.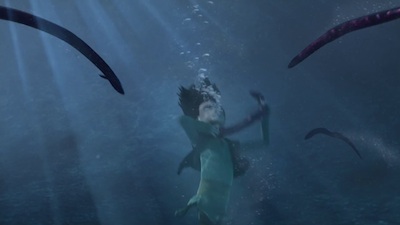 #8 - The Eel Effect 8.20
Season 2 - Episode 16
Berk has been plagued with a bad case of the Eel Pox. Hiccup, Toothless and the gang, along with Gothi, go gather the ingredients for the cure. There's just one problem; the final ingredient is an eel from Eel Island.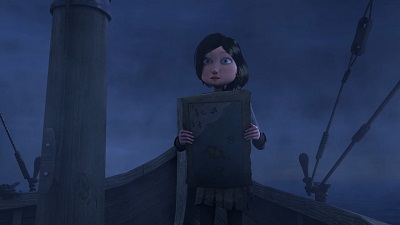 #9 - Heather Report (2) 8.14
Season 1 - Episode 11
Heather's betrayal to Berk caused the Book of Dragons to fall into Alvin the Treacherous' hands, and Heather's imprisonment on Berk. In order to get the book back from Alvin, Astrid disguises herself as Heather and goes into Outcast Territory. Towards the end of her mission, Astrid learns and confirms Heather's true motives for helping the Outcasts.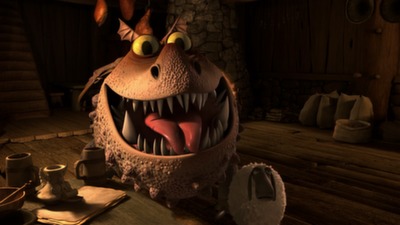 #10 - Worst in Show 8.14
Season 2 - Episode 7
A Terrible Terror training competition leads to a heated rivalry between Fishlegs and Snotlout, allowing Alvin to kidnap Meatlug. The kids must use their newly trained Terrors to rescue their friend.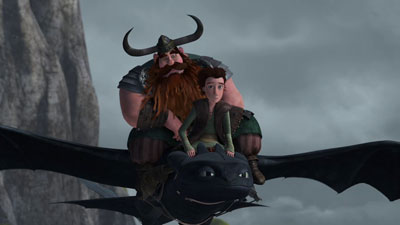 #11 - How to Pick Your Dragon 8.13
Season 1 - Episode 7
Stoick is in need of learning how to ride a dragon, and he quickly insists on riding Toothless all the time. Meanwhile, a mysterious dragon has been attacking fishing ships.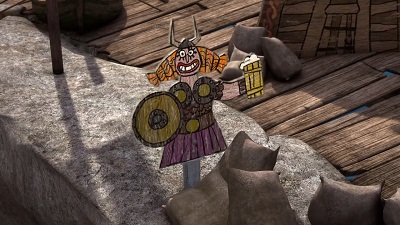 #12 - Thawfest 8.13
Season 1 - Episode 12
Berk's annual festive sporting competition, the Thawfest games, is underway and all the teens are participating with the dragons for the first time in Viking history. Hiccup is determined to finally best Snotlout, who constantly gloats about being the reigning Thawfest champion, but Hiccup's successes begin to make him arrogant and boastful, much to Astrid's displeasure and disappointment.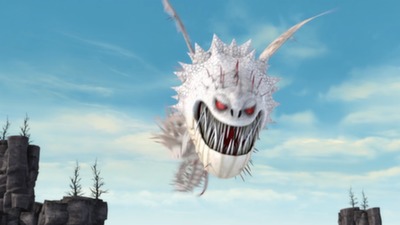 #13 - Appetite for Destruction 8.13
Season 2 - Episode 8
When wild dragons start overwhelming Berk, Hiccup and Toothless discover islands are disappearing throughout the archipelago. When Hiccup and Toothless investigate the cause, they then encounter the Screaming Death.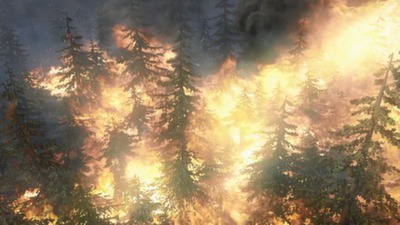 #14 - Zippleback Down 8.12
Season 2 - Episode 9
While searching for traps, Tuffnut, Barf and Belch get trapped themselves... and a forest fire is approaching.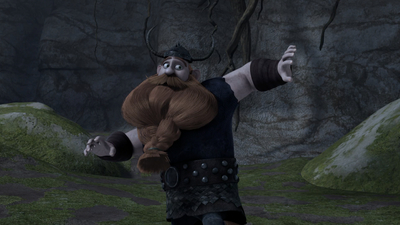 #15 - Frozen 8.12
Season 2 - Episode 14
Hiccup and Toothless return from a mission to find Berk mysteriously empty. They discover that the village has been overrun by Speed Stingers, a venomous non-flying dragon that has trekked across the frozen sea to Berk.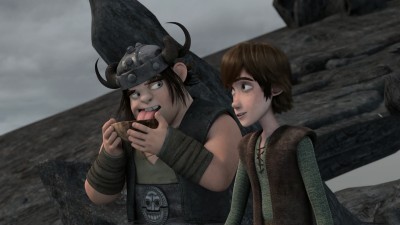 #16 - Defiant One 8.11
Season 1 - Episode 16
Caught in a waterspout, Toothless' prosthetic tail is damaged, rendering him unable to fly and thus leaving him, Hiccup and Snotlout stranded on Outcast Island. The three must work together to repair the damage, overcome the rivalry between Hiccup and Snotlout and return home to Berk before they are captured by Alvin and the Outcasts.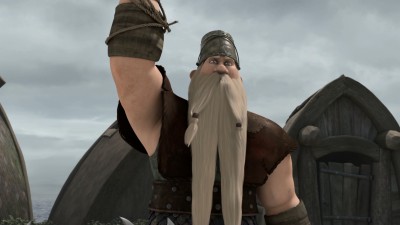 #17 - Gem of a Different Color 8.09
Season 1 - Episode 18
When Snotlout and the villagers mistake dragon eggs for gems that bring good fortune, Fishlegs, who is responsible for the eggs' discovery, must take a stand against Snotlout and reunite the eggs with their Changewing mothers before they destroy Berk.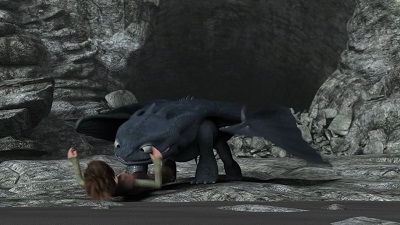 #18 - Alvin and the Outcasts 8.08
Season 1 - Episode 6
Hiccup had discovered Mildew framed the dragons but has destroyed all evidence of it, therefore he must prove of their innocence in order to get them back. Meanwhile, Alvin the Treacherous of the Outcast Tribe are on the mission to raid the Isle of Berk in order to find and capture the "Dragon Conqueror".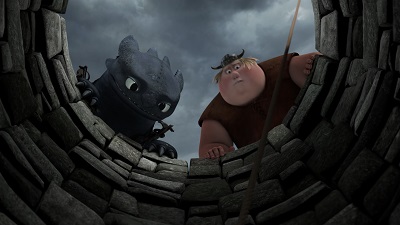 #19 - Tunnel Vision 8.06
Season 2 - Episode 4
Hiccup discovers that the town's water shortage has been caused by the Outcasts' plan to hide Whispering Death eggs under Berk, which soon hatch and tunnel under the island, threatening the villagers.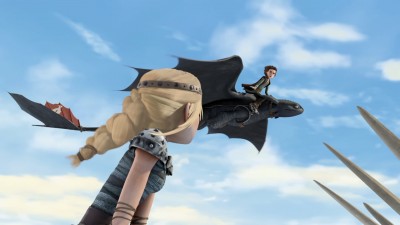 #20 - Twinsanity 8.05
Season 1 - Episode 15
Dagur the Deranged visits Berk to renew a peace treaty between the Berserkers and Berk, and the dragons are put into hiding to dispel rumours that Berk is training a dragon army. But when Ruffnut and Tuffnut begin to fight, their dragon, Barf and Belch, is left out of control. The Viking youths must bring the twins back together to control their dragon and avoid provoking Dagur to war.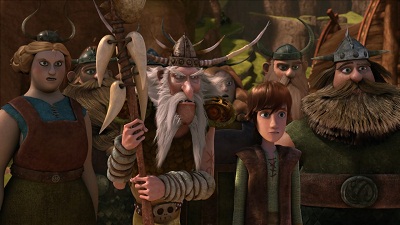 #21 - Viking for Hire 8.04
Season 1 - Episode 2
The peace with the dragons has put Gobber out of business, since his job was making weapons to fight dragons. Stoick asks Hiccup to help find a new job for him ... but unfortunately a change of profession does not seem to go well with Gobber.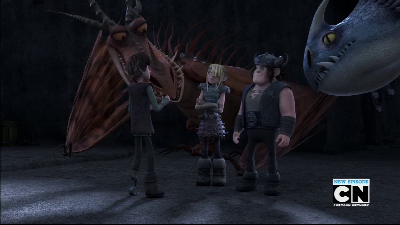 #22 - A Tale of Two Dragons 8.01
Season 2 - Episode 15
Hookfang and Stormfly quarrel while the town prepares for the harvest.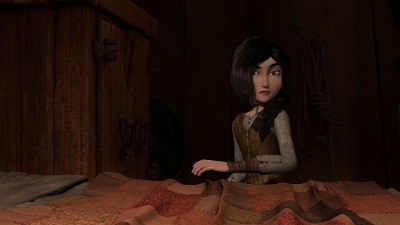 #23 - Heather Report (1) 8.01
Season 1 - Episode 10
The teens of Berk find a mysterious girl named Heather on Thor's Beach. While Hiccup and the other teens openly welcome the newcomer, Astrid's jealousy turns to suspicion when she notices Heather is taking an unusual interest in the Book of Dragons.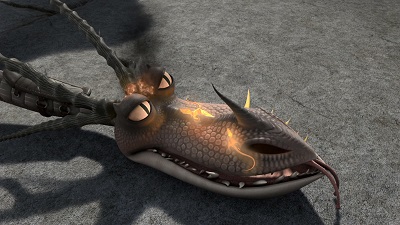 #24 - Race to Fireworm Island 8.00
Season 2 - Episode 5
Hookfang is losing his ability to catch on fire, and it's up to Snotlout, Hiccup and the others to find the lair of the Fireworm Queen, which may hold the only possible cure, before it's too late.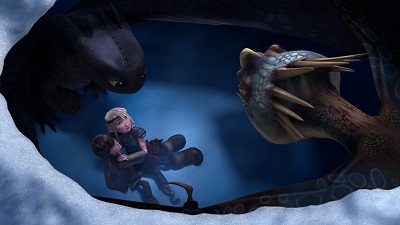 #25 - Animal House 7.99
Season 1 - Episode 3
The dragons unintentionally reduce Berk's food productivity by still scaring the living daylights out of the local livestock, and with the first winter storm coming, the dragon-riding Viking youths of Berk must try and familiarize the local animals with their Dragon companions.