The Best Episodes of BBC Documentaries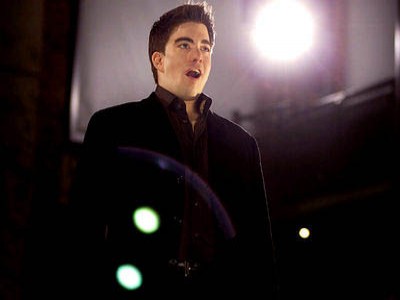 #1 - Castrato
Season 2007 - Episode 1
Castrati were the undisputed superstars of 18th-century musical culture, driving crowds wild with their intoxicatingly androgynous virtuoso voices. Nicholas Clapton, countertenor and castrato historian, analyses the anatomical mysteries of the castrato and the biological implications of castrato. He travels to Bologna, the adopted home of Farinelli, perhaps the most famous castrato. And for the first time in Britain, American male soprano Michael Maniaci, a young Baroque opera singer whose voice did not break at puberty, performs Mozart's Exultate Jubilate, a piece originally written for castrato Rauzzini.
Directors:
Francesca Kemp
#2 - Prison, My Parents And Me
Season 2016 - Episode 342
Documentary for Children in Need showing what it is like to be a prisoner's child, giving children often lost in the system a chance to tell their own stories. The number of children with a mum or dad in prison is growing at an alarming rate. Nearly 10,000 children visit a prison every week, but while their parent is on the inside, outside the children are often bullied and left feeling isolated and ostracised. Bafta-nominated film-maker Catey Sexton gives a humane and sensitive insight into the lives of those often lost in the system and reveals how prisoners' children are twice as likely to suffer from poor mental health, while two out of three boys with a dad in prison will go on to offend themselves. The film shows that when children are given support, their futures could be bright - instead of some of them becoming the next generation of parents in prison. But other than a handful of charities and few enlightened prisons making a difference, there is still long way to go.
Directors: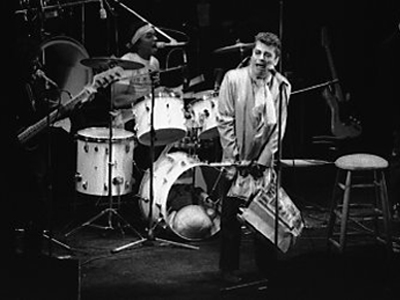 #3 - Ian Dury - On My Life
Season 1999 - Episode 1
Ian Dury was unique ! A poet, a great songwriter with good band around him : Kilburn and the High Roads, the Blockheads ! Remember the Roadette song, What a waste, Hit me with your rythm stick... It's a really nice doc on his life, on his childhood,the polio, his music, his paintings, his battles! Ian Dury was always present in the doc and some guests were here : Humphrey Ocean, Baxter Dury, Chaz Jankel, John Turnbull...
Directors: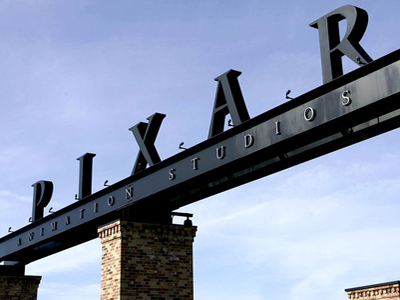 #4 - Pixar: 25 Magic Moments
Season 2011 - Episode 1
Through 25 key moments, this programme takes a look at the highs and lows of the multi award-winning animation studio Pixar as it celebrates its 25th birthday, and discovers the secrets of how to make a Pixar movie. With unique access to Pixar HQ and the creative team, it features memorable moments from hits such as Toy Story, Finding Nemo and Monsters Inc, as well as exclusive interviews with Billy Crystal, Tim Allen, Holly Hunter, Kelsey Grammer, Michael Keaton, George Lucas and others.
Directors:
Richard Mills

,
Paul Wright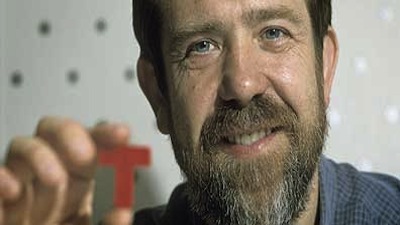 #5 - Tetris: From Russia With Love
Season 2004 - Episode 1
Tetris is a computer game, but it behaves like a virus. Whoever comes into contact with it is gripped by its simplicity. Yet this simplicity belies a complex psychological power that prompted a global battle for financial rights every bit as gripping as the game itself. This film charts the birth of this most original of puzzles, from the hands of a computer programmer at Moscow's Academy of Science to its position as a multi-billion-dollar game. This is a story of communists playing at capitalism in a game that involved Robert Maxwell and intimidation from the heart of the Soviet state.
Directors:
Magnus Temple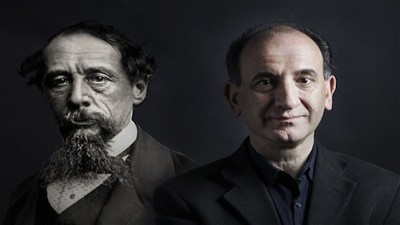 #6 - Armando's Tale of Charles Dickens
Season 2012 - Episode 1
Armando Iannucci presents a personal argument in praise of the genius of Charles Dickens. Through the prism of the author's most autobiographical novel, David Copperfield, Armando looks beyond Dickens - the national institution - and instead explores the qualities of Dickens's work which still make him one of the best British writers. While Dickens is often celebrated for his powerful depictions of Victorian England and his role as a social reformer, this programme foregrounds the elements of his writing which make him worth reading, as much for what he tells us about ourselves in the twenty-first century as our ancestors in the nineteenth. Armando argues that Dickens's remarkable use of language and his extraordinary gift for creating characters make him a startlingly experimental and psychologically penetrating writer who demands not just to be adapted for television but to be read and read again.
Directors:
Deborah Lee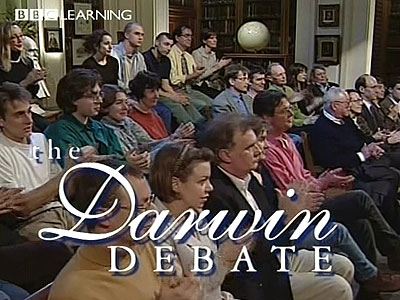 #7 - The Darwin Debate
Season 1998 - Episode 1
Melvyn Bragg and a panel of international experts debate what Darwin's theory of evolution tells us about ourselves and human society. Filmed at the Linnean Society - the world's oldest biological society - in Piccadilly, London. Panel: Steven Pinker, professor of psychology at MIT Meredith Small, Cornell professor of anthropology Steve Jones, biologist and a professor of genetics and head of the biology department at University College London Sir Jonathan Miller, theatre and opera director, neurologist, author, television presenter, humorist and sculptor
Directors: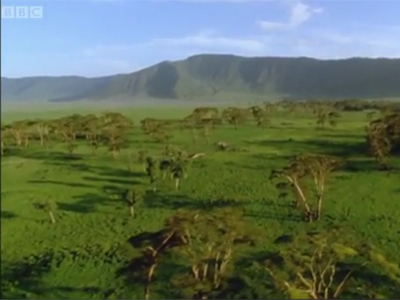 #8 - Great Natural Wonders of the World
Season 2002 - Episode 1
Great Natural Wonders of the World focuses on natural landscapes rather than wildlife. This show spends an hour highlighting some of the greatest visions of the world ever seen. It is arranged by continent and specifically covers the following: * North America - Deserts, canyonlands, Death Valley, Yellowstone, Yosemite, Mesas, the Grand Canyon and Limestone Caves * South America - Amazon River, Angel Falls, the Andes and glaciers * Pacific Ocean - Hawaiian volcanos & Coral Atolls * Asia - Mt Fuji, Guilin & the Himalayas * Europe - Alps, Rivers, Ice Caves, the Northern Lights * Africa - Kilimanjaro, Serengeti, Ngorogoro, Rift Valley & the Negev Desert * Australasia - Olgas, Uluru, Deserts, 12 Apostles (before one fell over recently), Kimberleys, Great Barrier Reef, New Zealand's mountains and fjords * Antarctica
Directors:
Peter Crawford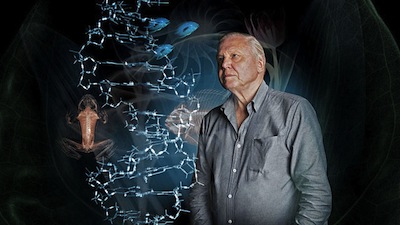 #9 - Charles Darwin and the Tree of Life
Season 2009 - Episode 1
In this programme, David Attenborough asks three key questions: how, and why, did Darwin come up with his theory of evolution? Why do we think he was right? And why is it more important now than ever before? David starts his journey in Darwin's home at Down House in Kent, where Darwin worried and puzzled over the origins of life. David goes back to his roots in Leicestershire, where he hunted for fossils as a child, and where another schoolboy unearthed a significant find in the 1950s. And he revisits Cambridge University, where both he and Darwin studied, and where many years later the DNA double helix was discovered, providing the foundations for genetics. At the end of his journey in the Natural History Museum in London, David concludes that Darwin's great insight revolutionised the way in which we see the world. We now understand why there are so many different species, and why they are distributed in the way they are. But above all, Darwin has shown us that we are not set apart from the natural world, and do not have dominion over it. We are subject to its laws and processes, as are all other animals on earth to which, indeed, we are related.
Directors:
Sacha Mirzoeff
#10 - Swing Time
Season 1997 - Episode 1
For all those bored by the general election, this programme reveals the truth behind election night television coverage and reports on the mistakes, the wobbly sets, the internal battles and the fierce rivalry between the BBC and ITN. Some of the most famous faces on TV can be seen floundering in front of the cameras. In a tale of changing times, the viewers have seen the illegible charts of the fifties give way to the slick graphics of the nineties.
Directors:
Matthew Barrett

,
Anne Tyerman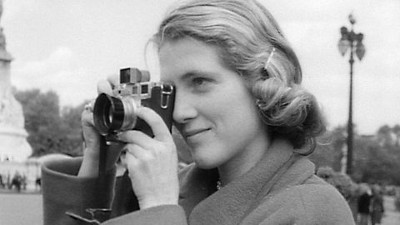 #11 - Eye to Eye : London to New York
Season 1957 - Episode 1
First transmitted in 1957, this episode of Eye to Eye spans the Atlantic. The result is a wryly observed and evocative portrait of London, "a great place to live in but a hell of a place to visit", and New York which "is a great place to visit but a hell of a place to live in."Harmonica player Larry Adler's specially written soundtrack interprets scenes from the two great cities with piano accompaniment from Tom McCall.
Directors:
#12 - The Bomb Disposal Men
Season 1974 - Episode 1
A documentary about bomb disposal teams, their training, and the problems of maintaining a family life in one of the most dangerous jobs in the world. It follows three Ammunition Technical Officers in the British Army.
Directors:
#13 - Travelling for a Living
Season 1966 - Episode 1
Four young people huddle in the cold and discomfort of an old van as they travel, maybe hundreds of miles, to a singing engagement in a folk club, and back again to their home town of Hull. They are a group called the Watersons - Michael, Norma and Elaine Waterson, brother and two sisters, and their cousin John Harrison. The three Watersons were orphaned in early life and brought up by a fiercely matriarchal grandmother who said they had to stick together. Even today the closeness of the family unit is maintained. Despite the fact that two of them have married, they all live together in a single, scruffy terrace house, whose centre is a common kitchen, always full of friends and noise. This close, cosy home life is in total contrast to their professional life. In the last two years the Watersons have become one of the most popular folk singing groups in the country, yet they are far removed from the fashionable exhibitionist folk singers. This film is about the Watersons' world. It is about their lives - down to earth, vibrant, receptive, and haunted by all kind of influences from the past: their Irish tinker and farming ancestry, their grandmother's second-hand shop where a love of tradition grew up among horse brasses and sing-songs, the rich historical and trading association of the port of Hull. Above all it is about exciting old music, its source and its meaning today. In this film, the Watersons are played against the broader picture of the folk revival
Directors:
Derrick Knight
#14 -
Season 2001 - Episode 1
Directors: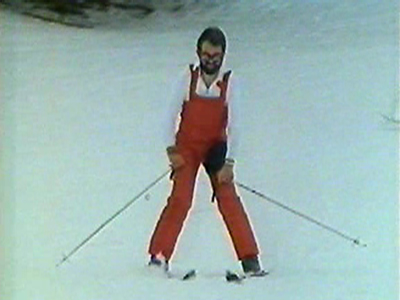 #15 - On The Piste
Season 1987 - Episode 1
Documentary about the British on the ski slopes of Europe.
Directors:
#16 - King Solomon's Mines
Season 1958 - Episode 1
First transmitted in 1958, Sir Mortimer Wheeler explores the stone ruins of Great Zimbabwe National Monument, a mysterious site once thought to be the source of King Solomon's gold. Sir Mortimer joins Roger Summers, Chairman of the Southern Rhodesia Historical Monuments Commission, on an excavation of the site to find out more about the largest ruins in southern Africa.
Directors:
#17 - For Britain And The Hell Of It
Season 1983 - Episode 1
Documentary telling the story of Richard Noble's various attempts on the land speed record, including his successful record-breaking run on Nevada's Black Rock Desert on October 4th 1983.
Directors:
Neil Parker
#18 - The Fall of the House of Habsburg - 1848-1918 - A View of an Age
Season 1968 - Episode 1
The story of last seventy years of the Habsburg Empire centring on Emperor Franz Joseph who, at the age of eighteen, came to the throne in 1848.
Directors:
Jonathan Stendall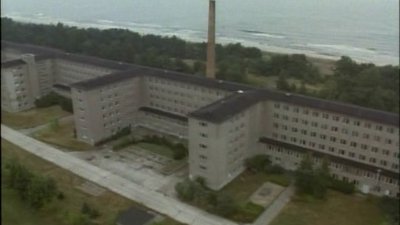 #19 - Jerry Building: Unholy Relics of Nazi Germany
Season 1994 - Episode 1
Jonathan Meades explores the architecture of Nazi Germany, from its holiday camps to its concentration camps.
Directors:
Russell England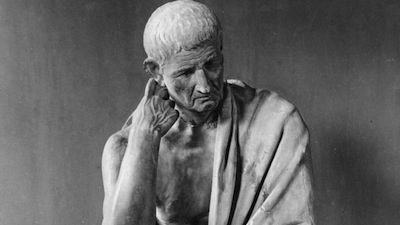 #20 - Aristotle's Lagoon
Season 2010 - Episode 1
In the 4th century BC the Greek philosopher Aristotle travelled to Lesvos, an island in the Aegean teeming, then as now, with wildlife. His fascination with what he found there, and his painstaking study of it, led to the birth of a new science - biology. Professor Armand Leroi follows in Aristotle's footsteps to discover the creatures, places and ideas that inspired the philosopher in his pioneering work.
Directors:
Harry Killas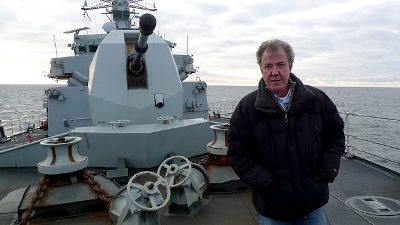 #21 - PQ17: An Arctic Convoy Disaster
Season 2014 - Episode 1
Jeremy Clarkson tells the dramatic story of the Arctic convoys of the Second World War, from Russia to the freezing Arctic Ocean. Accompanied by moving first hand testimony from the men who served on these convoys, Clarkson reveals the incredible hazards faced by members of the Merchant and Royal Navy who delivered vital war supplies via the Arctic to the Soviet Union: temperatures of minus 50 degrees, huge icebergs, colossal waves, not to mention German U-boats and the Luftwaffe. It is no wonder that Churchill described the Arctic Convoys as 'the worst journey in the world.'
Directors:
#22 - The Last Shah
Season 1982 - Episode 1
This is a documentary on the reign of the last Shahanshah of Iran, Mohammad Reza Pahlavi who was overthrown by Khomeini's Islamic 'revolution' in 1979.
Directors:
#23 - Billie Holiday: The Long Night of Lady Day
Season 1984 - Episode 1
Directors:
#24 - Talk-In with Margaret Thatcher
Season 1975 - Episode 1
Robin Day meets the new leader of Conservative Party, Margaret Thatcher, after 100 days in the job.
Directors: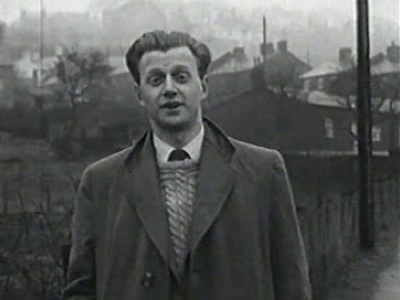 #25 - Between Two Rivers
Season 1960 - Episode 1
After a brief tutelage with innovative BBC documentary producer Denis Mitchell, Dennis Potter teamed with producer Anthony de Lotbiniere to film a documentary (later described by David Niven as "absolutely wonderful"). Returning to the Berry Hill roots of his childhood, Potter used interviews with locals (including his parents) to show changes in the working-class traditions of the Forest of Dean, where "the green forest has a deep black heart beneath its sudden hills, pushing up slag heaps and grey little villages clustering around the coal."
Directors:
Dennis Potter