The Best Episodes of Nature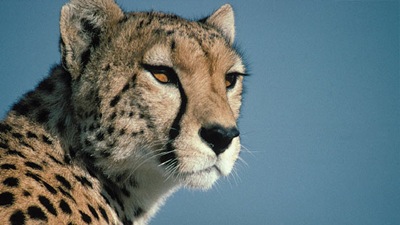 #1 - Chasing Big Cats
Season 23 - Episode 1
The big cats of Africa have always been favored subjects of wildlife filmmakers. But as little as 15 years ago, no one had captured the unforgettable image of a leopard in its ghostly nocturnal stalk. Viewers had never seen intimate portrayals of the sleek and elusive serval, or witnessed the nighttime romps of the beautiful black-eared caracal. The team of Owen Newman and Amanda Barrett filled those gaps with a series of spectacular breakthrough films in the 1990s. Among the first to apply infrared light and night vision goggles to wildlife studies, they combined technology with intrepid determination and a strong dose of luck, illuminating the cats we hardly knew, and giving us fresh insights into those we only thought we knew, such as lions and cheetahs.
Directors:
Amanda Barrett, Owen Newman
#2 - Under the Emerald Sea
Season 7 - Episode 12
Explores the Pacific Ocean off the coast of Vancouver, B.C.
Directors: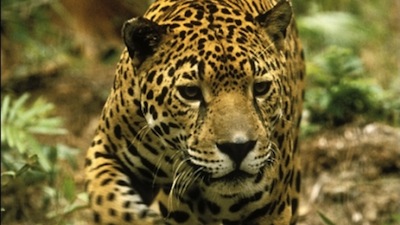 #3 - Jaguar: Year of the Cat
Season 14 - Episode 1
"Jaguar: Year of the Cat" follows the predator in its native rain forests of Belize. Included: a pair stalk turtles, peccaries and armadillos; scenes of the habits of their animal neighbors, including toucans and ocelots.
Directors:
#4 - Forest in the Sea
Season 2 - Episode 1
The vast areas of kelp growing on the bottom of the Pacific Ocean provide a vital food source for countless creatures.
Directors:
#5 - And Then the Rains Came
Season 4 - Episode 1
Torrential rains flood Kenya's Tsavo Plain triggering a cycle of animal and plant regeneration that flowers in the short period before the next drought.
Directors:
#6 - Alyeska: The Great Land
Season 5 - Episode 1
Examines how the plants and animals of Alaska's Alyeska wilderness have adapted to the regions harsh climate.
Directors: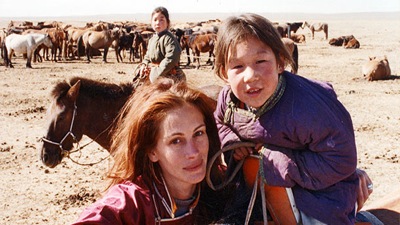 #7 - Wild Horses of Mongolia with Julia Roberts
Season 19 - Episode 1
Julia Roberts, one of the most famous and beautiful American actresses of today, lives among the nomads of Mongolia and discovers their relationship with the horse.
Directors:
#8 - Sperm Whales: The Real Moby Dick
Season 15 - Episode 1
In the NATURE program SPERM WHALES: THE REAL MOBY DICK, the efforts of Jonathan Gordon and other researchers to study the whales' physicality, modes of communication, and social interactions contribute to our understanding of the underwater world.
Directors: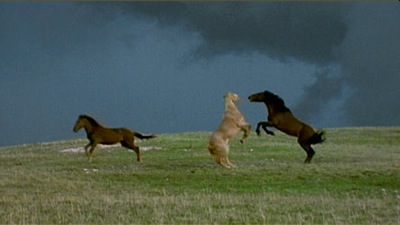 #9 - Cloud: Challenge of the Stallions
Season 28 - Episode 1
The epic story of a wild stallion continues with the third installment of the Cloud series.
Directors:
Ginger Kathrens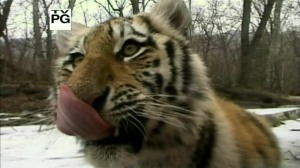 #10 - Siberian Tiger Quest
Season 31 - Episode 1
Hunted almost to extinction, the last wild Siberian tigers can only be found in the forests of the far eastern Russian frontier—but not easily. Ecologist Chris Morgan embarks on a challenge that will fulfill a lifelong dream — to find and film a Siberian tiger living wild and free in these forests. To help him, Morgan turns to Korean filmmaker Sooyong Park, the first individual ever to film Siberian tigers in the wild. Park spent more than five years watching and waiting for a glimpse of the elusive creatures, confined sometimes for months in tiny underground pits or 15-foot hides in trees. His technique was unconventional, but produced more than a thousand hours of wild tiger footage that told the story of a three-generation tiger dynasty. During their time together, Park teaches Morgan the secrets of tracking tigers—where to look and what to look for in these vast, seemingly-uninhabited frozen forests. Eventually, Morgan's mentor and guide leaves him to his own private quest, and it is up to Morgan to follow the tracks and markings of these giant cats, searching out spots where tigers are prone to hunt, setting up cameras he hopes will also capture a precious image of a wild Siberian tiger.
Directors:
Mike Birkhead
#11 - In the Lion's Den with Anthony Hopkins
Season 13 - Episode 1
Following Anthony Hopkins to Tanzania to study lions. Included: an encounter with Masai warriors; the lioness's role in the hunt; footage of zebras and wildebeests.
Directors: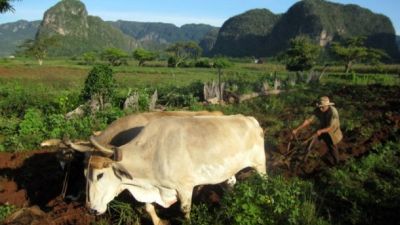 #12 - Cuba: The Accidental Eden
Season 29 - Episode 1
Cuba may have been restricted politically and economically for the past 50 years, but its borders have remained open to wildlife for which Cuba's undeveloped islands are an irresistible draw. While many islands in the Caribbean have poisoned or paved over their ecological riches on land and in the sea in pursuit of a growing tourist industry, Cuba's wild landscapes have remained virtually untouched, creating a safe haven for rare and intriguing indigenous animals, as well as for hundreds of species of migrating birds and marine creatures. Coral reefs have benefited, too. Independent research has shown that Cuba's corals are doing much better than others both in the Caribbean and around the world.
Directors:
Doug Shultz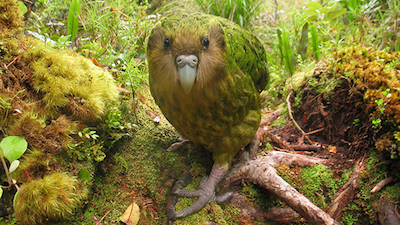 #13 - Animal Misfits
Season 33 - Episode 1
The Season 33 premiere spotlights such quirky creatures as the giant panda, which eats 16 hours a day; and the big-headed mole rat of Ethiopia's Bale Mountains, which unlike other mole rats heads above ground to eat. Also: an ant-sized chameleon; the mudskipper fish, which can live out of water; the deep-sea nautilus; New Zealand's kakapo, a flightless parrot; and the Arctic woolly bear caterpillar, which spends most of its life frozen.
Directors: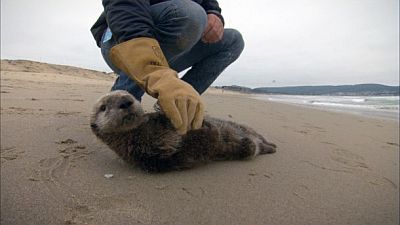 #14 - Saving Otter 501
Season 32 - Episode 1
This is the story of the Monterey Bay Aquarium's 501st attempt to save an orphan otter. From her discovery as a stranded newborn pup crying on the beach through her rehabilitation in secret roof tanks atop the Aquarium, we follow as Otter 501 learns how to dive, hunt, eat, and fend for herself in the wild, where survival is a long shot at best.
Directors:
Bob Talbot, Mark Shelley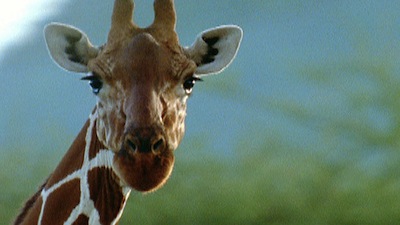 #15 - Tall Blondes
Season 21 - Episode 1
Lynn Sherr, the award-winning correspondent for ABC TV's 20/20 newsmagazine, went to Africa for the first time in 1973 and fell in love — with giraffes. "They were a dazzling, unexpected revelation: gawky, graceful anomalies; cool, gentle giants dressed in golden, stained-glass coats. And when they ran, they seemed to float. I was hooked." Journey to Kenya and South Africa, and to an American zoo that is the giraffe breeding capital of the Western Hemisphere, for a revealing look at this powerful, captivating creature when Ms. Sherr hosts Tall Blondes.
Directors:
Kevin Bachar
#16 - Africa: Savanna Homecoming (1)
Season 20 - Episode 1
Just like the mighty herds of wildebeest, the people who make their homes on Africa's great Serengeti plains are constantly on the move. This episode focuses on two women searching for their spiritual identity. Alice Wangui, a Nairobi hair salon owner, takes a trip to her native Kikuyu village so that her child will be born with a sense of community. On the savanna proper, Flora Salonik lives in an isolated farming hamlet, and struggles with the decision of whether or not to return to her own roots: the bustling metropolis of Arusha, Tanzania.
Directors:
#17 - The Flight of the Condor (1)
Season 1 - Episode 1
Directors: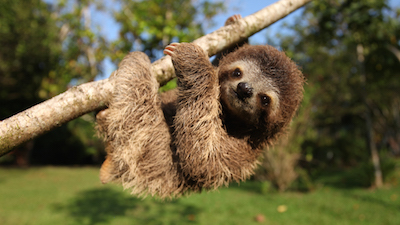 #18 - Nature's Miracle Orphans: Second Chances
Season 34 - Episode 1
Part 1 of 2. The Season 34 premiere focuses on the work of human caretakers of orphaned baby animals. At Australia's Cape Otway Conservation Centre, the staff cares for a baby koala found along a road. It's weak and underweight, and should be spending its first six months inside its mother's pouch; the staff gives it a teddy bear to hold for comfort. At a sanctuary in Costa Rica, meanwhile, primatologist Sam Trull cares for six baby orphan sloths, including one that has pneumonia.
Directors: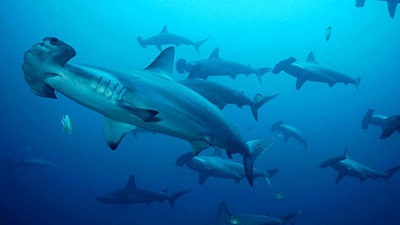 #19 - Shark Mountain
Season 23 - Episode 2
Rarely seen aspects of shark behavior highlight this extraordinary view of undersea life, including an organized feeding frenzy with other predators that help herd their prey; night hunting in packs; and their violent courtship ritual. Also: the red-lipped batfish, which "walks" on the ocean floor via modified fins.
Directors:
Michele Hall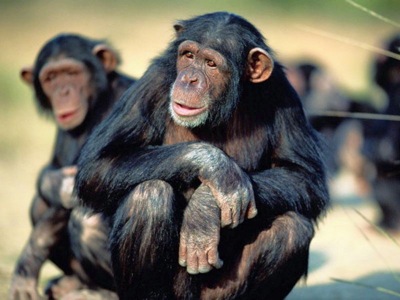 #20 - Clever Monkeys
Season 27 - Episode 2
Just how smart are monkeys? Their curiosity leads them to try new things, but it's their culture that teaches them much of what they know.
Directors: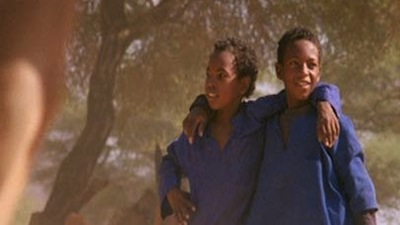 #21 - Africa: Desert Odyssey (2)
Season 20 - Episode 2
For centuries, the Tuareg people have braved the brutal Sahara to trade in salt, a precious cargo once worth its weight in gold. In this episode of AFRICA, Adam Ilius,salt production a young boy of nine, crosses hundreds of miles of desolate and dangerous desert on his first trans-Saharan salt caravan. After months of traveling, will Adam make it to Bilma, Niger to sell the caravan's salt for necessary food and clothing? Or will the shifting sands of the desert spell disaster for this tenacious group?
Directors: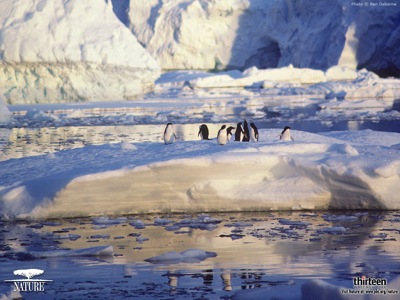 #22 - Penguins of the Antarctic
Season 25 - Episode 2
Brave the extreme conditions of Earth's southernmost continent for a close-up look at the varied penguins of the Antarctic.
Directors:
Mark Fletcher, Roger Webb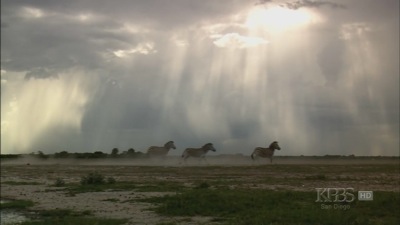 #23 - Kalahari: The Great Thirstland
Season 22 - Episode 2
Animal life in the Kalahari Desert, where rainy and dry seasons direct the inhabitants, including zebras; wildebeests; elephants; finches; bullfrogs; and flamingos, whose chicks must walk nearly 100 miles when fertile feeding areas dry up. Christopher Plummer narrates.
Directors:
Tim Liversedge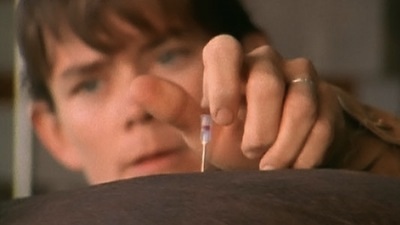 #24 - Horse and Rider
Season 21 - Episode 2
"Bet Yer Blue Boons" is one of the most agile and intelligent cutting horses in the world, a true champion. "Rio," a spectacular polo pony, is a gifted athlete able to sprint at 30 miles per hour, then stop suddenly and turn on a dime. "Chamont" has the natural talent and physique of a great dressage horse, but also at times a timorous personality that puts a question mark on his future success. Each of these remarkable animals shares an astonishing trait: the ability to implicitly trust, and perform complex tasks in tandem with, a human partner working toward a common goal. This teaming of horse and rider is arguably the most sophisticated and intriguing example of human-animal cooperation. NATURE explores and illuminates this absorbing phenomenon in Horse and Rider.
Directors:
Tom Simon
#25 - Baja Lagoon
Season 5 - Episode 2
An examination of the plants and animals that make their home in a shallow lagoon found on the Western coast of Mexico's Baja Peninsula.
Directors: