Alfred Hitchcock Presents
#1 - The Glass Eye 8.22
Season 3 - Episode 1
While cleaning out the apartment of his dead sister Julia, Jim Whitely (Shatner) comes across a strange glass eye and tells to his wife the story of how his sister acquired it.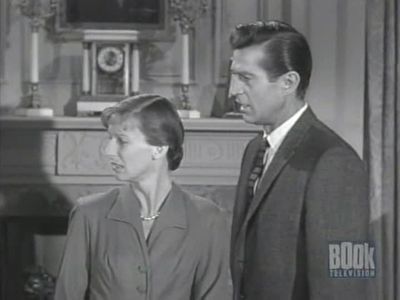 #2 - Where Beauty Lies
Season 7 - Episode 38
Caroline Hardy's affair with the handsome Paul Ross comes to an abrupt end when her brother tells Paul's wife about them. Intent on revenge, Caroline sets off an explosion that will have life-changing results.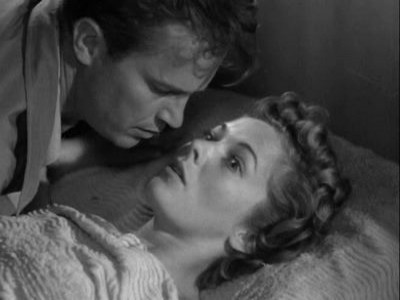 #3 - Revenge 7.33
Season 1 - Episode 1
When Carl Spann's wife Elsa is assaulted by an unknown attacker, he drives his still-incoherent wife around town, hoping she can point him out, so he can kill him.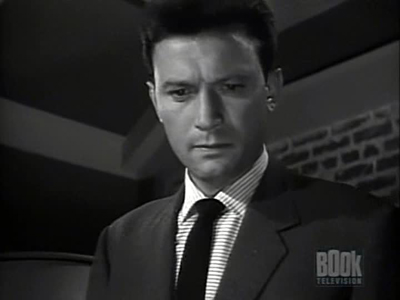 #4 - Arthur 7.57
Season 5 - Episode 1
When his former fiancee turns up missing, chicken farmer Arthur obligingly lets the police search his ranch, despite the fact that they seem to suspect him of her murder.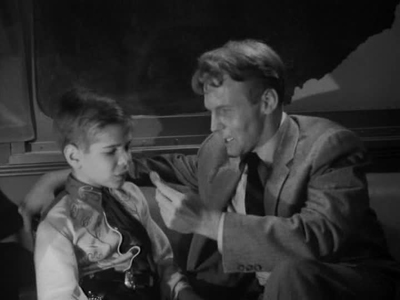 #5 - Don't Interrupt 6.57
Season 4 - Episode 2
Silence may be golden, but it also proves lethal when a young boy witnesses an escaped mental patient and can't tell anyone about it.
#6 - Fog Closing In
Season 2 - Episode 2
A woman begs her husband not to go away on a business trip. But he refuses, deserting her just as an escaped lunatic finds their neighborhood.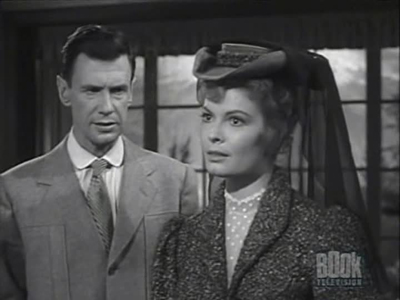 #7 - The Crystal Trench 7.25
Season 5 - Episode 2
Dangerous secrets are revealed when a devoted widow travels to the glacier in Switzerland where her husband's body has been preserved since his deadly fall forty years earlier.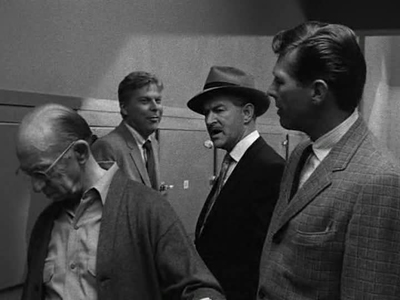 #8 - The Jokester 7.20
Season 4 - Episode 3
A morgue attendant gets the last laugh when he finally has enough of a man who has been provoking him.
#9 - De Mortuis 6.75
Season 2 - Episode 3
Aware that their friend's wife is cheating, Wally and Bud draw the same conclusion when they find him digging up his basement and his wife's missing.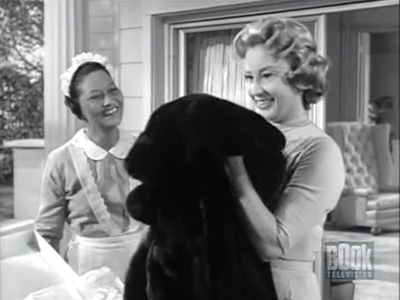 #10 - Mrs. Bixby and the Colonel's Coat 7.00
Season 6 - Episode 1
A touch of mink for Mr and Mrs Bixby is only part of a story of love grown cold and a hidden passion beneath the surface.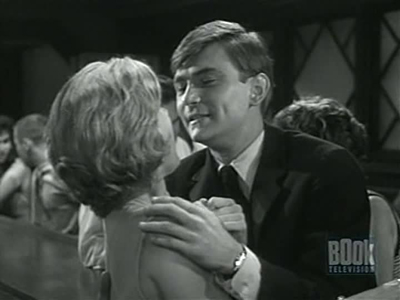 #11 - Appointment at Eleven 6.60
Season 5 - Episode 3
A 17-year-old causes havoc at a bar and alarms everyone around him when he talks hysterically about how he'll be "born again" when someone else dies at eleven o'clock.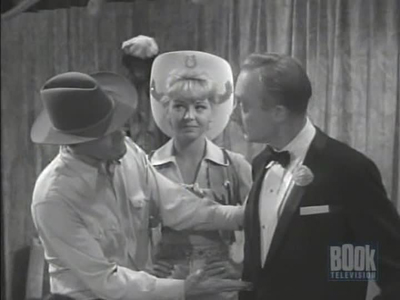 #12 - Maria 7.00
Season 7 - Episode 3
The manager of a carnival discovers his drunken purchase of a monkey is in fact a female midget dressed up as the animal. Falling in love with her "owner", she sets about to break up his marriage.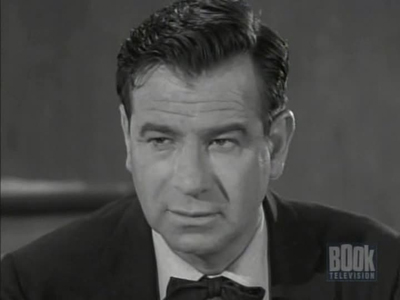 #13 - Very Moral Theft 7.25
Season 6 - Episode 3
Lumbered with more than an enormous debt, a businessman needs money - and fast. His doting fiance-in-waiting provides an instant solution, but in so doing, her act of desperate kindness leads to fatal consequences.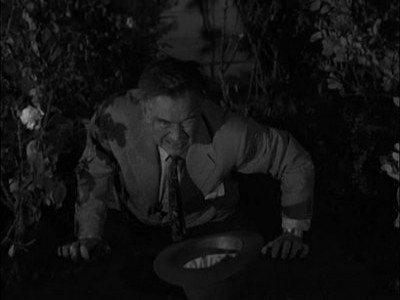 #14 - Don't Come Back Alive 7.55
Season 1 - Episode 4
Frank Partridge and his wife plot to cheat their life insurance company by having her hide out for 7 years and declared legally dead, but an investigator believes Mr. Partridge has murdered her.
#15 - Kill with Kindness 6.67
Season 2 - Episode 4
Hoping to profit from insurance fraud, a man torches his house. But the plan could backfire unless he enters the burning home to retrieve his ring.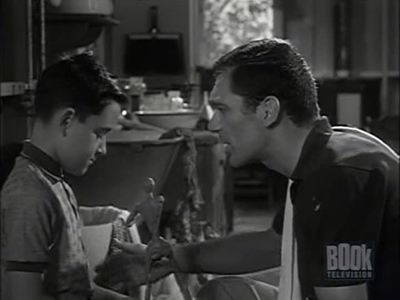 #16 - The Contest for Aaron Gold 7.50
Season 6 - Episode 4
A pensive, withdrawn child attending a summer camp fashions a one-armed warrior knight in clay, to the consternation of his counselors. Is there a reason behind this particular display?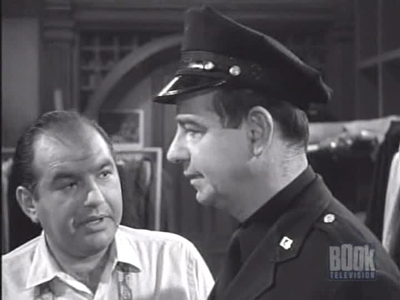 #17 - Cop for a Day
Season 7 - Episode 4
Two bank robbers, Phil and Davey, are forced to act when it is revealed a woman was an eye-witness to their crime. Phil devises a clever plan to dress up as a policeman to gain entry to her secure location, but will his plan go without a hitch?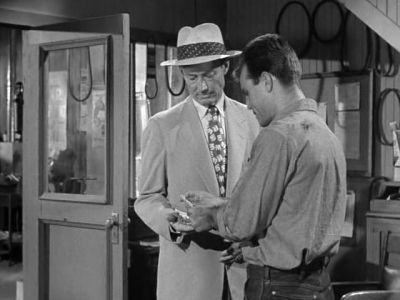 #18 - Heart of Gold 7.80
Season 3 - Episode 4
A convicted robber is released to the family of one of his cell mates, against the better judgment of his parole officer.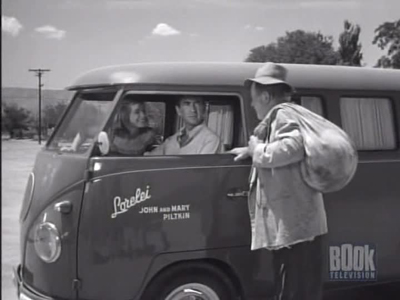 #19 - Coyote Moon 7.50
Season 5 - Episode 4
A wily professor gets his revenge when he spots the hitchhikers who robbed him of all his valuables and decides to take them on the ride of their lives.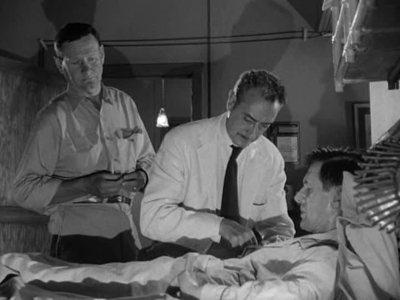 #20 - Poison 6.89
Season 4 - Episode 1
Two partners discover their real feelings for one another when one is bitten by a poisonous snake and it's up to the other to save his life.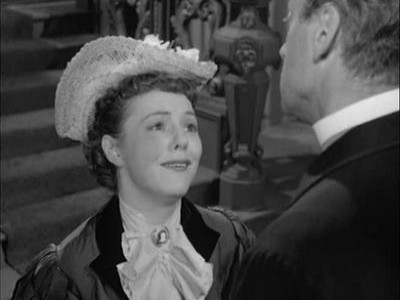 #21 - Into Thin Air 7.47
Season 1 - Episode 5
When a young woman leaves her ill mother in a Paris hotel room and comes back later, she finds her mother is missing, and all the hotel's employees deny she and her mother were ever there.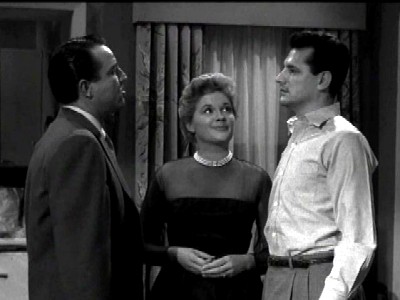 #22 - The Silent Witness
Season 3 - Episode 5
Intending to break up with an infatuated student, professor Donald Mason tracks her down at a babysitting job, where the conversation ends in murder.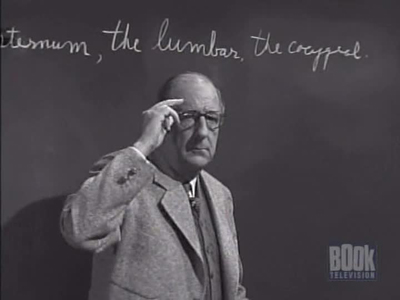 #23 - The Hat Box 7.67
Season 7 - Episode 1
When caught cheating on a test, Perry Hatch visits his college Professor to plead his case before a letter is sent to his parents. But upon witnessing the Professor disposing of a brand new ladies hat box, Perry thinks he may be onto something sinister.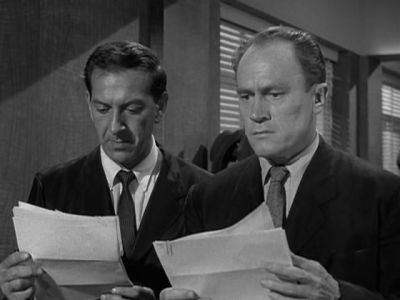 #24 - The Mail Order Prophet 7.90
Season 3 - Episode 2
When an ordinary clerk starts receiving letters which accurately predict the outcome of future events, he takes a dangerous gamble with his life.
#25 - The Two Million Dollar Defense
Season 4 - Episode 5
A lawyer gets creative when the man he is defending offers him half of his net worth if he will find a way out of the case.