A Haunting
#1 - Death's Door 7.81
Season 5 - Episode 10
Victoria Dane tries to get her life back together again after accidentally having an overdose. She starts to notice unusual events going on in her home she feels has something to do with the medication she's taking. After moving to New Mexico to close to her relatives, the strange events follow her and begin to strike out at her physically. Aided by a local investigation company, Victoria comes to realize that the supernatural activity she is experiencing conjured up from her near-death experience after overdosing. The questions remains of how she will be able to close the door to the paranormal word that has came to her attention.
#2 - Dream House aka Nightmare Upstairs 7.74
Season 5 - Episode 6
The VanLandingham Family of six decides it's finally time to move to a larger house in the small town of Wynne, Arkansas. The home is beautiful, spacious, and even has a private floor above the garage for teenagers Brianna and Heather. What the family first considers "house-settling" noise and behavior quickly turns into a full-scale supernatural physical attack on both daughters. The family desperately reaches out to their pastor and a local paranormal investigator, but the entity is too strong. The family is forced to abandon their "dream house" forever.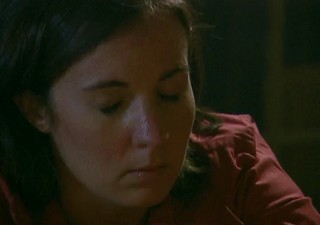 #3 - The Diabolical 7.74
Season 2 - Episode 2
Marie's daughter suffers from a mental condition that keeps her from speaking. During the three years they've lived in their home, Marie has witnessed her communicating with someone she could not see. Marie was unworried, having decided it was positive angels. But upon his first visit, Marie's boyfriend, Chris, feels a dark presence in the house. Using a Ouija board, the two unintentionally open up the home to a diabolical that is using Julie as a portal. A team of paranormal investigators soon decide the case is more serious than they can handle and arrange with the Church for an exorcism.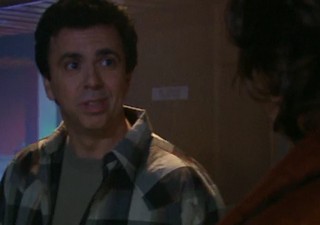 #4 - Gateway to Hell 7.73
Season 2 - Episode 1
Bobby Mackey owns a country music nightclub in the small town of Wilder, Kentucky. The building was once home to a slaughterhouse. The Licking River, which runs next door, is said to have attracted Satanists and murderers over the years. Bobby initially pays no attention to the legends, even though his pregnant wife Jackie and an employee had been attacked by spirits. With the eerie violence escalating, an ancient well in the basement is discovered; it seems to be the source of the dark force. It seems intent on harming Jackie's unborn child and taking someone's soul.
#5 - Nightmare in the Attic 7.65
Season 7 - Episode 9
When a family moves into a home with a dark, hidden history, they soon begin to realize they are not alone. Dark rituals and death have attracted evil to the home and it has the children in its sight.
#6 - Trapped in Terror 7.61
Season 7 - Episode 11
When Taylor Jones' estranged mother comes to visit, she opens their home up to the world of the undead. Taylor turns to a team of paranormal investigators who uncover the brutal truth of what happened in her attic years ago.
#7 - Blood Visions 7.61
Season 5 - Episode 1
Betty Johnson and her family think they have found their perfect new residence in rural Michigan. But as Betty and her family settle in, they realize they are not alone. Faced with a supernatural threat and unexpected financial distress, the family moves hoping to leave their troubles behind. But when Betty's oldest child, Brinn, starts experiencing bloody visions and is physically attacked, the family realizes "it" has followed them. With the help of investigators, Betty cleanses their lives of the presence once and for all.
#8 - Marked by Evil 7.61
Season 6 - Episode 1
When Stephanie Winters rejects the advances of a friend, he steals a piece of her hair and threatens to put a spell on her. Soon after, Stephanie and her husband Nicholas are settling into their new home in Manassas, Virginia when they notice strange noises and objects moving on their own. The couple suspects they are living with a poltergeist and attempt to ignore the activity, hoping it will move on. What starts as a few broken dishes quickly escalates when the entity in their home violently scratches Stephanie and tries to choke her. They realize this is something much darker and turn to a paranormal investigator for help. As the brutal attacks on Stephanie grow more frequent, the investigator seeks out the help of a religious demonologist and the church to rid their lives of the demon bent on destroying Stephanie.
#9 - Nightmare in Bridgeport 7.56
Season 5 - Episode 3
Connecticut child safety specialist Bob Baker has devoted his life to protecting children from natural and supernatural harm. After years of battling supernatural forces, he thinks he's seen it all. But when his mother starts hearing voices in his childhood home, Bob is faced with a demon that evolves from his own nightmares. After colleagues, priests, and a world-renowned exorcist fail to cleanse the property, Bob resorts to literally "smoking out" the demon to reclaim his mother's home and his own life.
#10 - Dark Wrath 7.55
Season 4 - Episode 1
After moving to Caseyville, IL, the recurring nightmares that have plagued Cindy suddenly mirror reality. Cindy and her husband Jake move into a new house in Caseyville, IL, however their daughters sense a dark presence in the closet in their room and Jake becomes possessed and tries to kill her. After Jake has been taken into custody, Cindy begins crying in the bathroom but is shocked to see the image of a dead woman staring at her from a mirror. She goes to a priest who does a cleansing of the house but this only seems to make the spirit stronger and Cindy with her two daughters leave to her mother's house. A month after Cindy moved out another family came to live in the house but the youngest child felt a demonic presence and the family moved out immediately.
#11 - Conjuring Evil 7.53
Season 7 - Episode 15
After a teenager experiments with the occult, darkness is attracted to her Alaskan home. It targets the family, driving them apart before attacking. As it grows stronger the family realizes their lives are at risk, and turn to experts for help.
#12 - Ghost Protector 7.41
Season 9 - Episode 5
A mother and daughter agree that their house is definitely haunted, though the former thinks it's the spirit of her murdered boyfriend, while the latter believes it's something much more sinister.
#13 - Shape of Evil 7.38
Season 7 - Episode 10
After a series of unexplained events, a young family discovers a long history of death connected to their new home and wonders if it's haunted. But when the family is attacked, they turn to investigators before a shape-shifting demon turns vicious.
#14 - The Awakening 7.33
Season 4 - Episode 2
In Bloomington, Illinois, Randy and Marcy Wikoff live with real stress everyday, as both work in law-enforcement. But when their son's deployment to the Middle East and a motorcycle accident outside their house test Marcy's emotional breaking point, a sleeping presence awakens to threaten her.
#15 - Monster in the Apartment 7.32
Season 4 - Episode 12
Twenty-year-old Morgan Knudsen is thrilled to finally have an apartment to call home in the Canadian city of Edmonton. Her friend Bob seems like the perfect roommate until he tells her that the spirit of an eight-year-old boy has been visiting him at night. At first, Morgan assumes Bob has a psychological issue, but that changes after a spate of threatening-and very personal-supernatural attacks. At the same time, Bob becomes obsessed with contacting Joseph, secluding himself in his room for hours. Desperate, Morgan seeks the help renowned paranormal investigator Lorraine Warren and discovers her roommate is the target of demon.
#16 - Ashes to Evil 7.30
Season 7 - Episode 5
Fire reveals the dark and deadly past of a family's new home. They must find help before a demon claims their lives as well.
#17 - Well to Hell 7.30
Season 6 - Episode 2
Mark Corvo returns to his childhood home, a large Colonial in Cromwell, Connecticut To earn extra income, he decides to rent the extra rooms to tenants. Soon, tenants report unusual things happening around the house but Mark rationalizes the mysterious sounds as living in a 100-year old house. Later on, Mark notices a change in one of his favorite tenants, Ashley, and a few weeks later, Ashley has a mental breakdown and leaves the home. Mark reaches out to the Ghosts of New England Research Society for professional help. During their investigation, they discovered Ashley's dabbling in the dark arts opened a portal to the other side and drew spirits to the location. They also believe Mark is an Empath that he is experiencing so much activity. The team gives Mark guidance on how to deal and understand his gift. While doing repair work on his roof, Marks senses a dark presence behind him. He challenges the entity and is knocked off the roof, which nearly kills him. After recovering from his accident, Mark returns home with a renewed sense of hope. Although Mark will always have a connection with the spiritual world, he knows what will keep the activity at bay.
#18 - Immortal Love 7.29
Season 9 - Episode 3
A tormented teen's ghost disrupts a young family's life in their new home.
#19 - The Allen House aka House of Horrors 7.28
Season 5 - Episode 4
With great pride and excitement, Professor Mark Spencer and his wife Rebecca have just purchased the historic Allen House in Arkansas. The house has a unique character, but they begin to experience unexplained events shortly after moving in. After exhaustive research, Mark learns that the house may be haunted by the spirit of a woman named LaDell, who mysteriously died in the master bedroom. But Mark and Rebecca do not believe in ghosts. They remain skeptical until Rebecca comes face to face with a faceless spirit. Determined to get answers, Mark calls investigators to determine if the spirit means them harm. What he uncovers is the dark and troubling truth…about LaDell's suicide.
#20 - Portal of Doom 7.24
Season 7 - Episode 12
A mother and son match wits against a vicious demon who uses an ancient artifact to open portals in their home.
#21 - Back From the Grave aka Restless Grave 7.19
Season 5 - Episode 7
North Carolina natives Jamie and Aaron live the perfect small-town Southern lifestyle filled with the love of family and friends. Stay-at-home-mom Jamie enjoys taking walks with her children through her historic neighborhood, until "something" dark and sinister follows them home. Jamie soon finds her son directly communicating with an entity from "beyond the grave". In desperation, she reaches out to local paranormal experts and risks being ostracized by her conservative community to keep her family safe…and sane.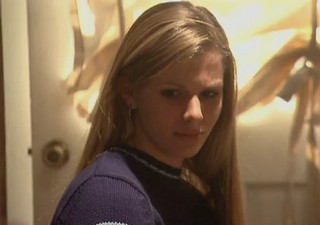 #22 - Demon Child
Season 2 - Episode 3
Jan's is unconcerned that her seven-year-old son Cody talks with an imaginary friend. It becomes clear the "friend" is quite real when the child's behavior becomes belligerent and hateful. Jan is frightened into action when Cody tells her he lives in a box in the cemetery. She calls upon a Native American shaman to help rid her son of this demonic spirit.
#23 - Dark Dreams
Season 5 - Episode 5
Michigan attorney Chris Gibbons and his family think they've finally found their dream house. But when Chris starts renovating, he discovers it's the start of a nightmare. A ghost, visible to Chris's children, haunts the home and drives Chris to the point of insanity by also infiltrating his dreams. Only with the help of paranormal investigators, priests, psychics, and shamans does Chris figure out a way to protect his family and "evict" the evil spirit. At least for now…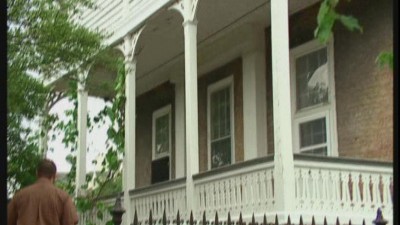 #24 - Echoes from the Grave
Season 1 - Episode 3
Ron and Nancy move into a large, older Baltimore house with their large brood. They think nothing of the fact that all the windows have been nailed shut by the previous owner, or that the seller says to them, "I hope you're good fighters". They're simply happy to have all the space room at the surprisingly low price. They soon realize what he meant as the lights and faucets turn themselves on and off and objects are moved around by an unseen force. Nancy becomes genuinely alarmed, however, following a dream in which an elderly woman cackles with delight as her family tries to escape the house, alight in flames.
#25 - Love Curse
Season 9 - Episode 4
Newlyweds are unnerved by a dangerous paranormal presence that they need to get rid of before their first child is born.