The Best Episodes of Ghost Adventures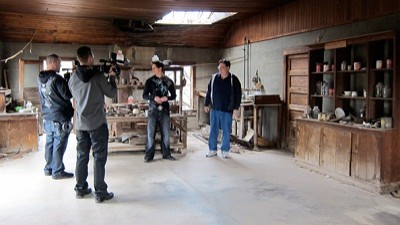 #1 - Vulture Mine 8.39
Season 4 - Episode 7
The Vulture Mine attracted thousands of gold-hungry prospectors in the 1800s. Before long, violence and corruption led to unspeakable deaths. Zak, Nick and Aaron investigate the evil spirits that haunt this barren gold-rush town.
Directors: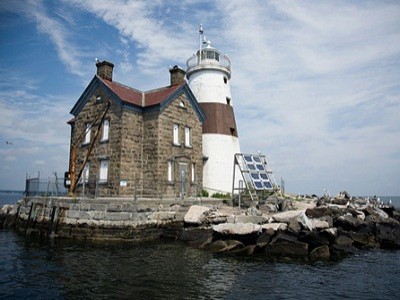 #2 - Execution Rocks 8.36
Season 3 - Episode 7
On a tiny, deserted island in the middle of Long Island Sound, lies Execution Rocks Lighthouse. Etched into a landscape of rocks and isolated by water, the lighthouse's history is full of dark stories of shipwrecks, torture and a serial killer.
Directors: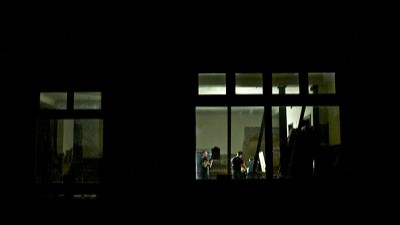 #3 - Goldfield 8.35
Season 4 - Episode 16
Zak, Nick and Aaron head out to the dusty old ghost town that launched their careers -- Goldfield, NV. This time they have teamed up with EVP experts Mark and Debby Constantino in a quest for new mind-blowing evidence.
Directors: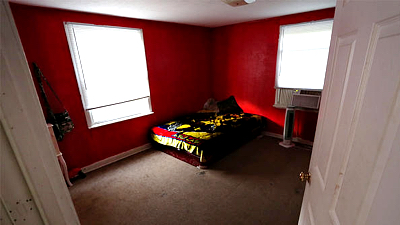 #4 - Zozo Demon 8.27
Season 10 - Episode 3
Zak, Nick and Aaron head to Oklahoma City, OK, to investigate a home terrorized by an ancient, demonic force. The Zozo Demon is known for attacking and possessing its victims through a spirit board.
Directors: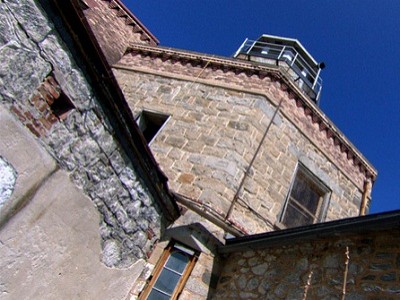 #5 - Eastern State Penitentiary 8.26
Season 2 - Episode 6
The Ghost Adventures crew investigates Eastern State Penitentiary in Philadelphia, Pennsylvania. It's one of the oldest standing prisons in the country. The inmates may have left a long time ago, but angry spirits continue to roam the cell blocks and corridors.
Directors:
#6 - Pennhurst State 8.26
Season 3 - Episode 1
In the 3rd season premiere episode, Zak, Nick, and Aaron travel to Pennhurst State School and Hospital in Pennsylvania, which was an institution for both the mentally and physically disabled. Pennhurst State closed in 1987 after several allegations of abuse, including dehumanization.
Directors: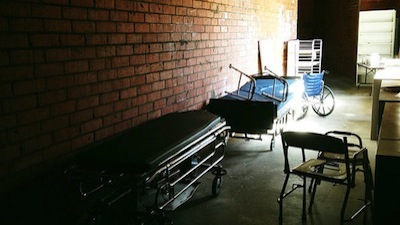 #7 - Tuolumne Hospital 8.23
Season 8 - Episode 3
Zak, Nick and Aaron explore the abandoned Tuolumne Hospital in Sonora, CA, hoping to encounter spirits of the miners who passed through its doors during the California Gold Rush of 1849.
Directors: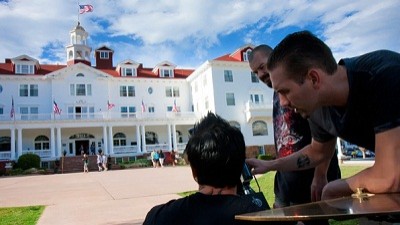 #8 - Stanley Hotel 8.13
Season 4 - Episode 5
Zak, Nick and Aaron get locked down in the Stanley Hotel, the house of horrors that inspired Stephen King's "The Shining." Join the crew in one of the world's most notorious nests of paranormal activity.
Directors:
#9 - Dorothea Puente Murder House 8.13
Season 13 - Episode 5
After an occupant claims to be visited by the late Dorothea Puente less than a week ago, Zak and the crew arrive in Sacramento, CA, to investigate the former home of the elderly serial killer. During the investigation, the crew finds potential evidence of undiscovered victims, and Zak is crippled by an unseen force.
Directors: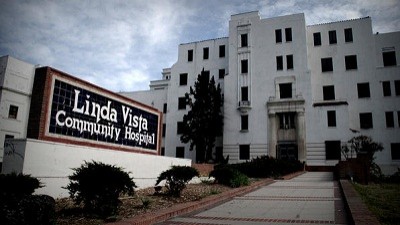 #10 - Return to Linda Vista Hospital 8.12
Season 6 - Episode 5
Zak, Nick & Aaron revisit the horrifying Linda Vista Hospital to contact a spirit of a woman that Nick saw reach out to him in 2009. The guys experiment by building an electrified ghost chamber hoping to manifest the apparition.
Directors: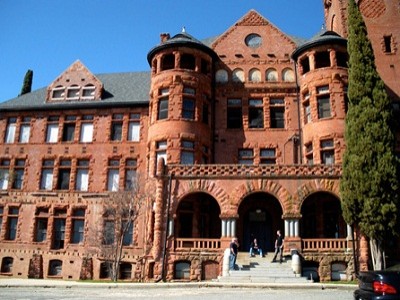 #11 - Preston Castle 8.12
Season 2 - Episode 1
Zak, Nick and Aaron head to Ione, Calif., for an adventure in a condemned building known as Preston Castle. The castle has a dark history as a former reformatory that housed angry juvenile offenders and abandoned children. It is the sight of an unsolved murder, countless instances of corporal punishment, and the scene of many tragic deaths due to ravaging epidemics of tuberculosis and yellow fever. The boys have their hands full in this episode with the aggressive ghosts that are trapped within the confines of Preston Castle.
Directors: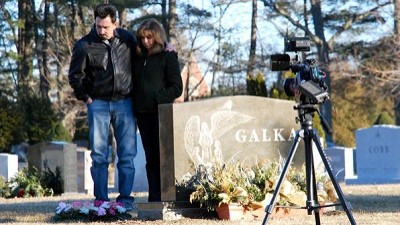 #12 - The Galka Family 8.11
Season 6 - Episode 6
Zak, Nick & Aaron help paranormal inventor Gary Galka and his family find closure after the tragic loss of Melissa, Gary's daughter, by celebrating her birthday. The team records audio evidence derived from Melissa's spirit.
Directors: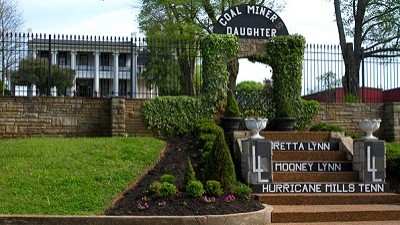 #13 - Loretta Lynn's Plantation House 8.09
Season 4 - Episode 26
Zak, Nick and Aaron investigate their first celebrity home when they visit the Loretta Lynn Plantation in Hurricane Mills, Tennessee. The team splits up and divides their investigation between locations all over the plantation.
Directors: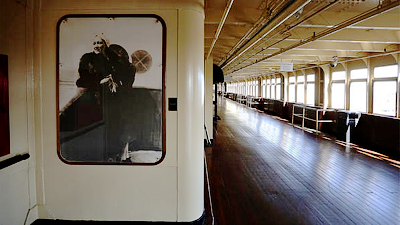 #14 - Queen Mary 8.09
Season 10 - Episode 1
Zak, Nick and Aaron board the iconic Queen Mary, docked in Long Beach, CA. Once the most luxurious ship at sea, the Queen Mary is now considered one of the most haunted places on earth.
Directors: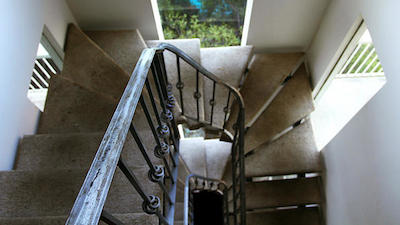 #15 - Sharon Tate Ghost 8.07
Season 9 - Episode 1
Zak, Nick and Aaron explore the Oman House -- a Los Angeles home ridden with paranormal activity believed to be directly related to the infamous Sharon Tate murders -- committed by Charles Manson's cult of followers.
Directors: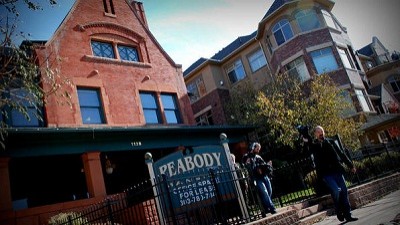 #16 - Peabody-Whitehead Mansion 8.03
Season 6 - Episode 2
Zak, Nick & Aaron attempt to uncover the truth behind an unsolved murder at the Peabody-Whitehead Mansion in Denver, CO. UFC fighter Brendan Schaub joins the guys, and things heat up when a spirit calls out Brendan by name.
Directors: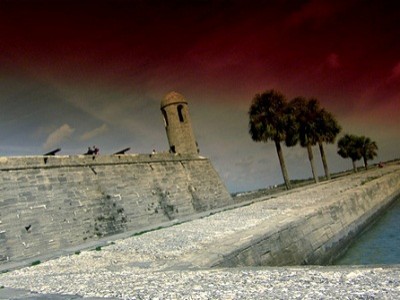 #17 - Castillo de San Marcos 8.03
Season 2 - Episode 2
The Ghost Adventures team travels to St. Augustine, FL, to investigate Castillo de San Marcos. The fort was built in the 1600s by Spanish settlers, and its dark history includes inquisitions, sieges, massacres and starvation.
Directors: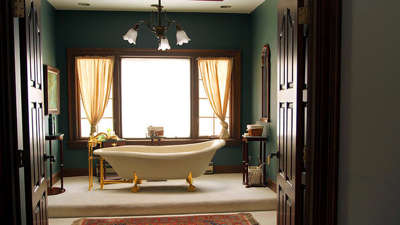 #18 - Fox Hollow Farm 8.02
Season 9 - Episode 9
Fox Hollow Farm in Carmel, IN, is investigated by the Ghost Adventures Crew after former and current tenants reveal to the team that they believe the 18-acre estate is haunted by an alleged serial killer and his victims.
Directors: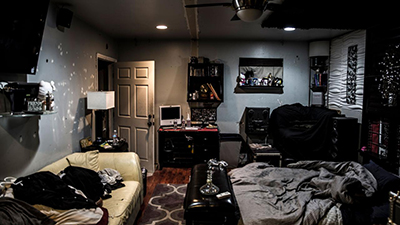 #19 - Reseda House of Evil 8.00
Season 13 - Episode 4
There is a home so evil in Reseda, California, that it affects all who dare enter it. Inhabitants are becoming drug addicts and many have committed suicide. Zak and the crew struggle to keep their sanity when this dangerous investigation quickly turns into an emotional nightmare.
Directors:
#20 - Moon River Brewing Company 8.00
Season 2 - Episode 7
The Moon River Brewery Company occupies the building where the first hotel in America's most haunted city, Savannah, Georgia, once stood. Guests of the bar enjoy their spirits completely unaware of the other spirits dwelling above and below them.
Directors: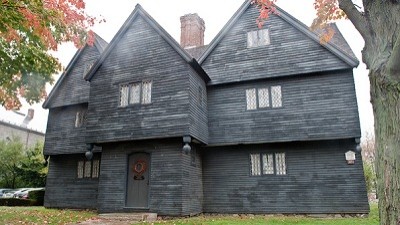 #21 - Salem Witch House 7.96
Season 4 - Episode 18
Twenty men and women were tried and executed on suspicion of witchcraft in Salem, Ma, in 1692. Zak, Nick and Aaron travel to Salem to perform a witch ritual, in hopes of contacting tortured souls involved in the infamous trials. They get locked down inside The Witch House, former home of judge Jonathan Corwin, the only building still standing with direct ties to the Salem Witch Trials. The crew also investigates the Lyceum Restaurant, built on the former site of an apple orchard owned by Bridget Bishop, the first person executed for witchcraft during the trials.
Directors:
#22 - Sedamsville Rectory 7.96
Season 7 - Episode 6
Zak, Nick and Aaron investigate the Sedamsville Rectory in Cincinnati, OH, which has been plagued by a violent and demonic entity. The guys bring a priest in to perform an exorcism on the house.
Directors: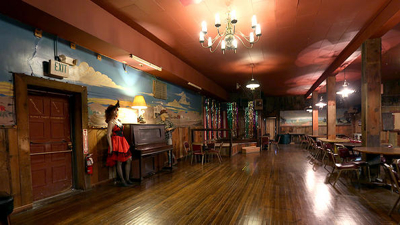 #23 - Overland Hotel & Saloon 7.95
Season 9 - Episode 12
Zak, Nick and Aaron head to the Overland Hotel & Saloon, located in one of the most violent Wild West towns in America. An anomaly possesses and disorients Nick, and a sudden force knocks Zak off his feet.
Directors: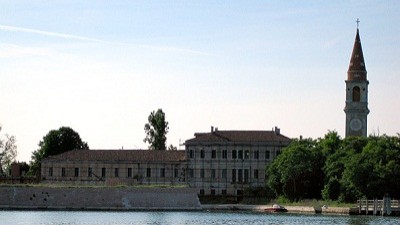 #24 - Poveglia Island 7.95
Season 3 - Episode 2
Zak, Nick, and Aaron travel to a small island located between Venice and Lido in Italy. The island was used for the isolation of plague victims and as a plague pit in Roman times. A mental hospital was located on the island, but it is said that the doctor tortured and killed many of the patients. Tourists are forbidden to visit the island.
Directors:
#25 - Hell Hole Prison 7.95
Season 12 - Episode 8
The Ghost Adventures Crew head to Yuma to investigate the Yuma Territorial Prison, which earned the name Hell Hole due to the intense heat of the location and inhumane punishments dealt to the inmates, such as locking them in the Snake Den. They investigate to try to contact spirits of former inmates who perished in these inhumane conditions.
Directors: