7 Days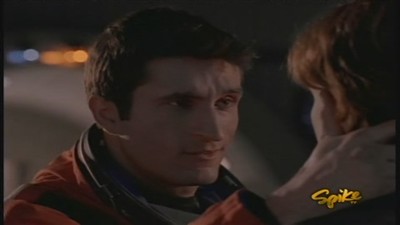 #1 - The Backstepper's Apprentice 8.20
Season 2 - Episode 13
Parker Backsteps to save a Nobel Peace Prize recipient, but passes through the side of an airline flight, causing it to crash. A boy on board the plane is taken along with Frank into the past, and he must save the Peace Prize winner, stop the crash, and help the boy save his grandfather.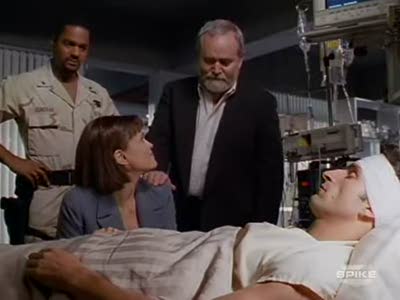 #2 - Two Weddings and a Funeral 8.19
Season 2 - Episode 5
A falling scaffolding hurts Parker, and as Olga keeps vigil over him in his coma, she professes her love for him just as he wakes up to hear her. Through an increasing series of dares they end up getting married . . . but all is not what it seems.
#3 - Olga's Excellent Vacation 8.01
Season 3 - Episode 5
Olga and Parker get romantically involved when he backsteps to save her life after she encounters terrorists blowing up an oil line in the wilderness area she's vacationing in.
#4 - Pope Parker 8.00
Season 2 - Episode 19
When the Pope is assassinated, a mixed-up Backstep occurs and Parker finds himself occupying the body of the Holy Pontiff.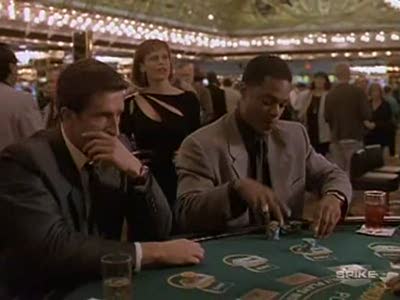 #5 - Vegas Heist 7.94
Season 1 - Episode 18
As the team vacations in Las Vegas, a group tries to rob a casino to save their African village.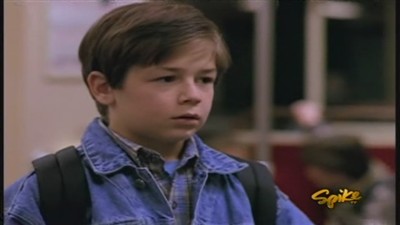 #6 - For the Children 7.93
Season 2 - Episode 4
Parker quits when a Backstep is cancelled that would have saved children on a subway train from being killed, and the team must question whether they obey NSA orders or act on their consciences.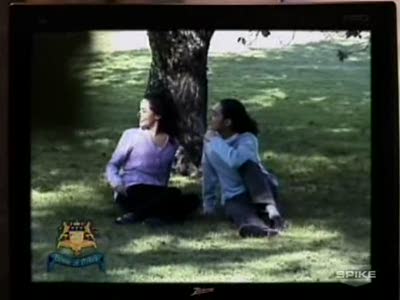 #7 - Love and Other Disasters 7.93
Season 2 - Episode 9
A wiring problem causes an explosion at the wedding of Princess Lisette, and Parker must Backstep to protect the Princess and Olga, after discovering terrorists were responsible.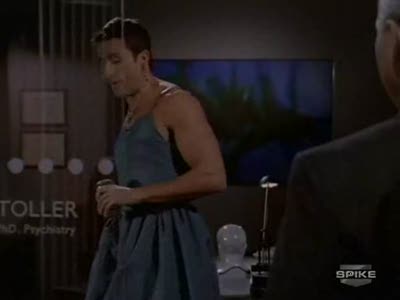 #8 - Time Gremlin 7.92
Season 2 - Episode 11
A doctor in California destroys the entire state by experimenting with explosive fault line devices, and Parker must prevent a tidal wave from killing over ten million people. Complications arise when he Backsteps and ends up with a strange creature capable of generating temporal disruptions that is intent on destroying Backstep.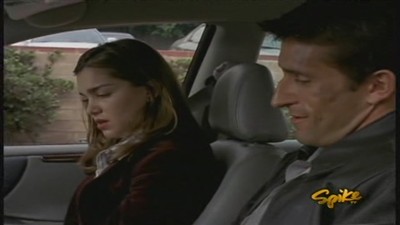 #9 - Shadow Play 7.89
Season 1 - Episode 8
A young secretary, Rebecca, goes underground after the NAS office she works for is destroyed in an explosion and it is believed that she is the one responsible.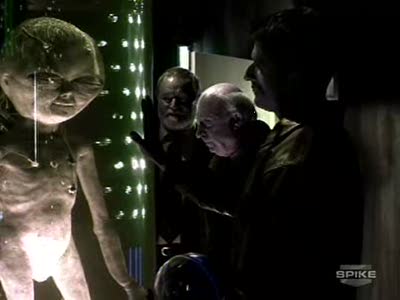 #10 - Walk Away 7.87
Season 2 - Episode 6
An alien implant cures Dr. Ballard's paralysis, but results in his mind being taken over by Adam, the Roswell alien (from ""Lifeboat"").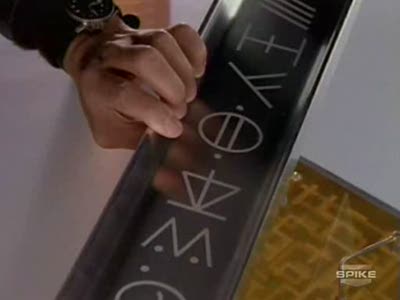 #11 - Lifeboat 7.87
Season 1 - Episode 21
Parker discovers a secret lab at Never Never Land with an alien alive from the Roswell UFO crash - the alien escapes and sets off a nuclear disaster.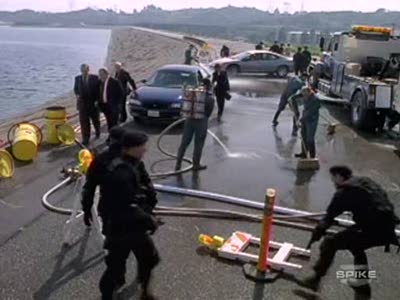 #12 - EBEs 7.81
Season 1 - Episode 19
When a Back-Step is made to prevent a toxic spill, Parker discovers an alien cover-up.
#13 - Parker.com 7.79
Season 2 - Episode 3
When a supercomputer with artificial intelligence deactivates the U.S. nuclear weapons systems, Parker must take advantage of its infatuation with him.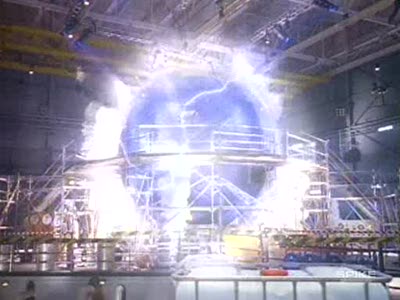 #14 - The Cure 7.78
Season 2 - Episode 23
A scientist comes up with a cure for cancer, unaware it will unleash a deadly plague. The NSA of 168 years in the future send back an assassin to kill her before her ""cure"" wipes out the world.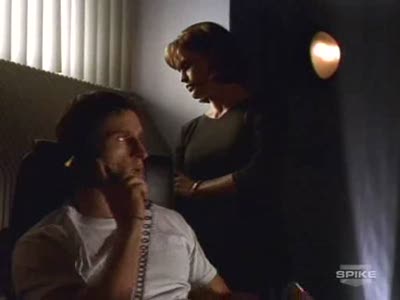 #15 - Vows 7.75
Season 1 - Episode 5
A tanker truck filled with a deadly acid explodes killing 86 people and devastating the North Korean embassy and threatening to trigger a war.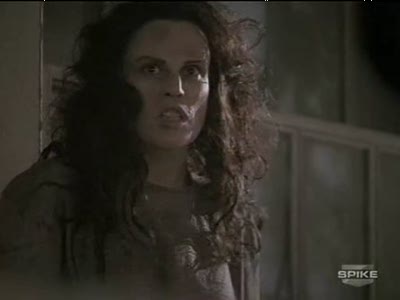 #16 - There's Something About Olga 7.72
Season 1 - Episode 16
Olga is kidnapped and replace by a look-alike, with the intention of stealing Operation Backstep's secrets.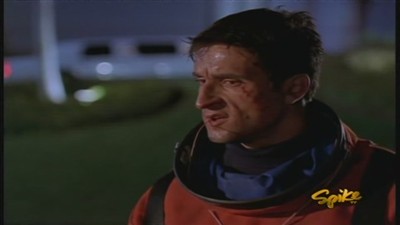 #17 - Pilot (2) 7.70
Season 1 - Episode 2
Parker must thwart the plans of the terrorists who blew up Washington, while tracking them to Russia and finding out about their back-up plan to detonate a poison gas bomb.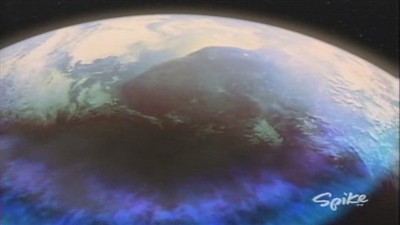 #18 - Adam & Eve & Adam 7.68
Season 3 - Episode 10
When a neutron bomb accident obliterates all other life on Earth, Parker, Olga, Owsley, and an army officer undertake an arduous journey to reach Project Backstep and reverse things before their 7-day window of opportunity expires.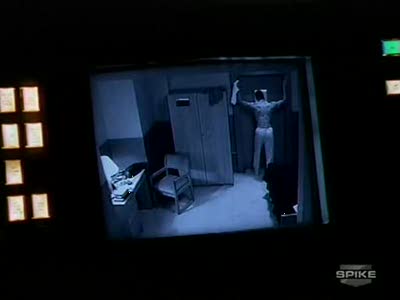 #19 - Pilot (1) 7.64
Season 1 - Episode 1
The U.S. government adapts technology from an alien spacecraft at Roswell and create a device that can travel back in time seven days. When Washington is devastated by a terrorist attack, the need to find a capable pilot becomes essential and with time running out, only mental patient and ex-military man Frank Parker proves suitable.
#20 - Sister's Keeper 7.64
Season 2 - Episode 7
Parker backsteps to save Olga's sister, Svetlana, from the Russian mafia.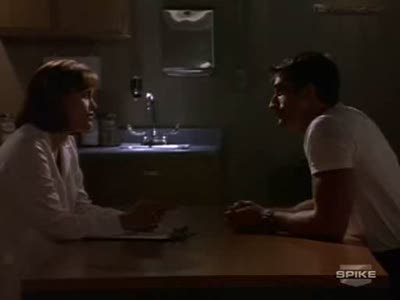 #21 - Come Again? 7.64
Season 1 - Episode 4
Talmadge decides to authorize the use of Backstep in order to save Dr. Jonathan Axelrad, a man with the secret to cold fusion. But everything is not what it seems...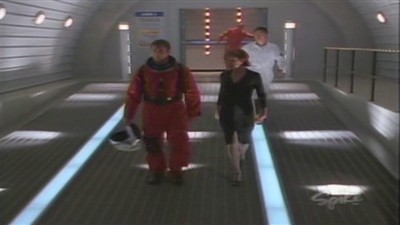 #22 - Stairway to Heaven 7.61
Season 3 - Episode 1
Atmospheric interference causes Parker to return from a back-step with a woman who died fifteen years ago, and whose presence threatens to unravel the fabric of the universe.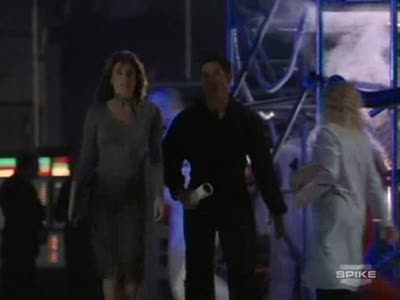 #23 - Born in the USSR 7.57
Season 3 - Episode 21
In Russia over 38,000 people are wiped out by Sarin gas, but it is a ploy by a Russian military officer to gain access to Olga and create their own Backstep Sphere.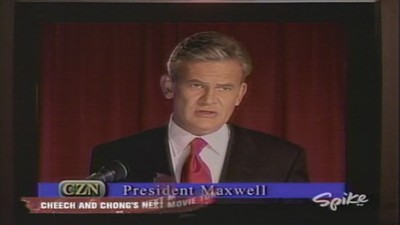 #24 - Head Case 7.56
Season 3 - Episode 11
Parker must prevent the U.S. President from being blackmailed after agents of a South American dictator steal his private psychiatric tapes.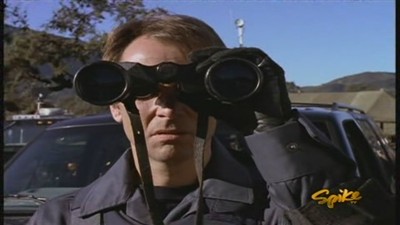 #25 - Last Card Up 7.56
Season 1 - Episode 12
After a disastrous confrontation between a religious cult and the U.S. government, Parker is sent back in time to undo the event.