The BEST Episodes of Weed Wars
Every episode ever - ranked by fan votes!
Last Updated: Sep 18, 2021
"Weed Wars" fearlessly pulls back the curtain on a once illegal and still controversial world," said Nancy Daniels, executive VP at Discovery Channel. "From the inner workings of the business to Steve's distinctive leadership style, "Weed Wars" is a fascinating glimpse into this highly unique setting. Like Gold Rush or Deadliest Catch, these are guys pursuing their own version of the American Dream."
Watch Now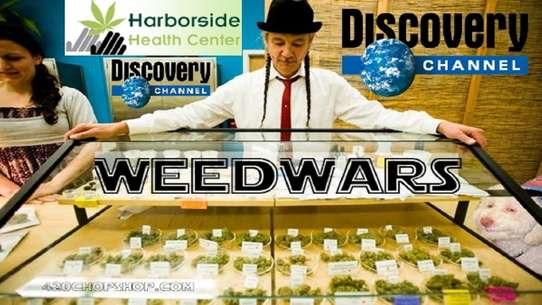 #1 - Harborside's Alternative 4/20 Celebration
Season 1 - Episode 4 - Aired Dec 22, 2011
April 20th, known within the cannabis community simply as "4/20", has been the unofficial international marijuana holiday for over thirty years. It's also Harborside Health Center's busiest sales day of the year. As much as Steve DeAngelo loves 4/20 as a day of celebration and booming business, he fears that widespread images of tie-dyed hippies smoking six-foot joints ultimately damages the credibility of their "medical movement" with the public at large. This year, only three days after 4/20, Harborside Health Center is launching "Deep Green", a festival aimed at characterizing marijuana not as an intoxicant, but as an aid to wellness. Will their festival dramatically rebrand the public's image of the plant, or simply attract the same old stoners?
14 votes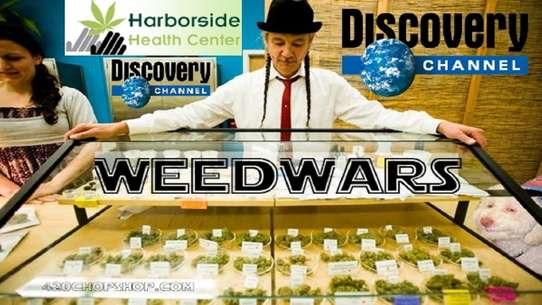 #2 - Federal Crackdown
Season 1 - Episode 2 - Aired Dec 8, 2011
While in the midst of a federal tax audit, Harborside Health Center's Steve DeAngelo learns that the IRS intends to apply 280E, an obscure tax code that will label the dispensary as a drug trafficking organization, effectively putting them out of business. As Steve and his crew prepare to fight back, The U.S. Justice Department begins shutting down neighboring dispensaries. Could these two actions possibly be unrelated, or are the feds launching a coordinated attack against medical marijuana? Steve's brother Andrew provides a helping hand to the father of an epileptic child as he administers cannabis to his four-year old for the first time. Patient-farmer Jon struggles to save a harvest from a spider mite infestation.
41 votes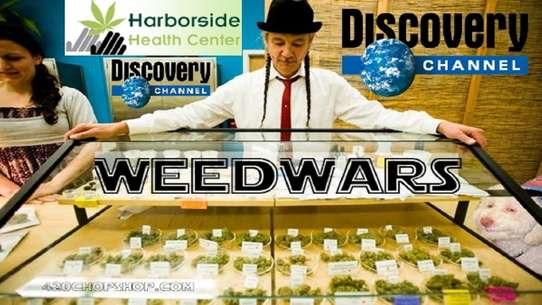 #3 - World's Largest Medical Marijuana Dispensary
Season 1 - Episode 1 - Aired Dec 1, 2011
The owners of a dispensary launch an appeal against a hefty tax hike in the opener of this documentary series about a medicinal marijuana business in Oakland.
112 votes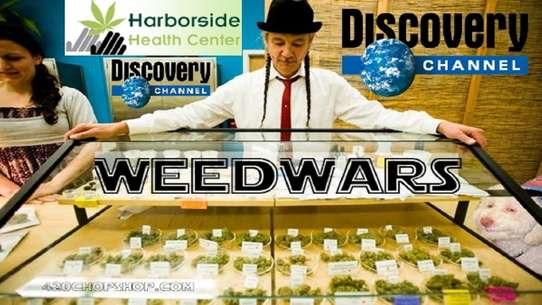 #4 - Harborside's Employee Betrayal
Season 1 - Episode 3 - Aired Dec 15, 2011
Even though Harborside Health Center is the largest and most successful medical cannabis dispensary on the planet, it's still truly a family business. So when Steve DeAngelo leaves his Oakland dispensary for a much-needed two-week vacation, he entrusts day-to-day operations to the general manager - his younger brother Andrew. But as soon as Steve's plane lifts off, Andrew discovers an evil voodoo mask, slipping Yelp reviews, and complaints about Harborside's "medicine". Andrew tries everything in his power to right the ship before his brother's return - but within hours, Andrew learns of a personal betrayal within Harborside's ranks - one that will truly break his brother's heart.
74 votes