The BEST Episodes of Vikings (2012)
Every episode ever - ranked by fan votes!
Last Updated: Jul 26, 2019
History sees the Vikings as a band of bloodthirsty pirates, raiding peaceful Christian monasteries... and it's true. The vikings took no prisoners, relished cruel retribution and prided themselves as fierce warriors. But their Prowess in battle is only the start of the story. Going on the trail of the real Vikings this series reveals an extraordinary story of a people who, from the brink of destruction, built an empire reaching around a qarter of the globe. Where did they come from? How did they really live? And what drove them to embark on such extraordinary voyages of discovery? Neil Oliver goes beyond their bloody reputation, from Iceland to Instanbul, to search for the truth about the Vikings.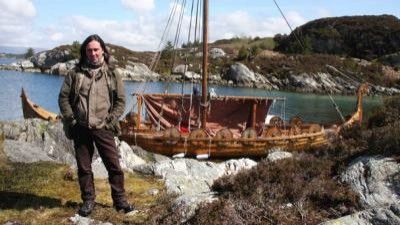 #1 - End of the Viking Age
Season 1 - Episode 3
Neil Oliver explores how the Viking Age finally ended, tracing the Norse voyages of discovery, the first Danish kings, and the Christian conversions that opened the door to European high society. He also uncovers the truth about England's King Canute - he was not an arrogant leader who thought he could hold back the waves, but the Viking ruler of an entire empire of the north and an early adopter of European standardisation.
33 votes
Writers: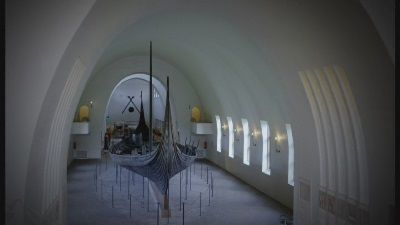 #2 - Who Were the Vikings
Season 1 - Episode 1
Neil Oliver heads for Scandinavia to reveal the truth behind the legend of the Vikings. In the first programme, Neil begins by discovering the mysterious world of the Vikings' prehistoric ancestors. The remains of weapon-filled war boats, long-haired Bronze Age farmers, and a Swedish site of a royal palace and gruesome pagan ritual conjure up an ancient past from which the Viking Age was to suddenly erupt.
61 votes
Writers:
#3 - The Trading Empire
Season 1 - Episode 2
Neil Oliver heads out from the Scandinavian homelands to Russia, Turkey and Ireland to trace the beginnings of a vast trading empire that handled Chinese silks as adeptly as Pictish slaves. Neil discovers a world of 'starry-eyed maidens' and Buddhist statues that are a world away from our British experience of axe-wielding warriors, although it turns out that there were quite a few of those as well.
43 votes
Writers: