The BEST Episodes of Vai que Cola
Every episode ever - ranked by fan votes!
Last Updated: May 29, 2020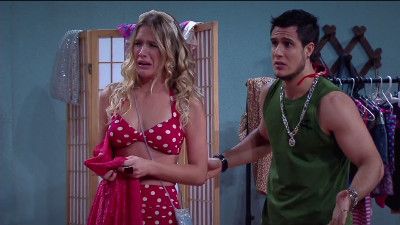 #1 - Quem Dá Mais
Season 1 - Episode 4 - Aired Jul 11, 2013
Valdo vê no jornal que uma mulher vendeu a virgindade por um milhão de reais. Ao ouvi-lo, Wilson fica impressionado e se interessa pelo assunto. Valdo então convence o amigo a leiloar a própria virgindade.
1 votes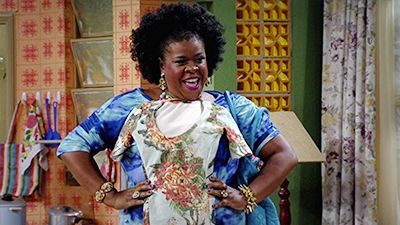 #2 - Um por Todos
Season 1 - Episode 15 - Aired Jul 26, 2013
1 votes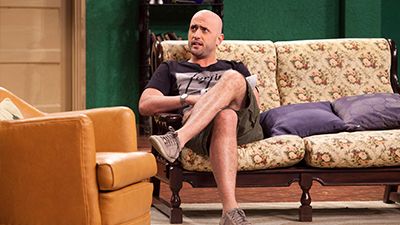 #3 - Jogo ou Novela
Season 1 - Episode 16 - Aired Jul 29, 2013
1 votes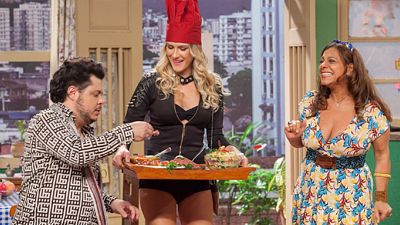 #4 - Caçadora de Talentos
Season 1 - Episode 18 - Aired Jul 31, 2013
1 votes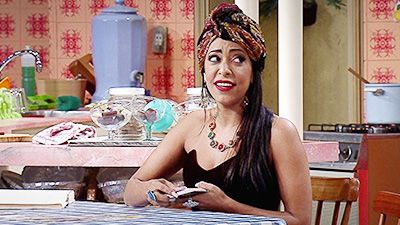 #5 - A Profetisa
Season 1 - Episode 19 - Aired Aug 1, 2013
3 votes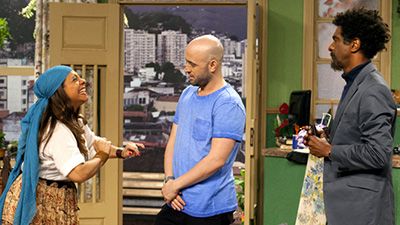 #6 - O Mestre
Season 1 - Episode 21 - Aired Aug 5, 2013
1 votes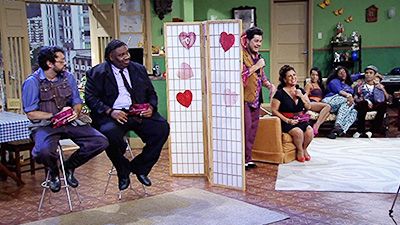 #7 - A Nova Dona Jô
Season 1 - Episode 22 - Aired Aug 6, 2013
1 votes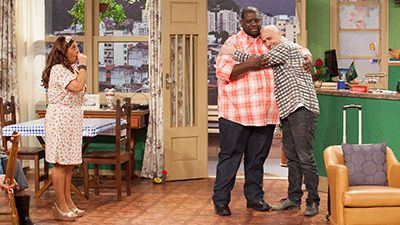 #8 - Suprassumo do Samba
Season 1 - Episode 23 - Aired Aug 7, 2013
1 votes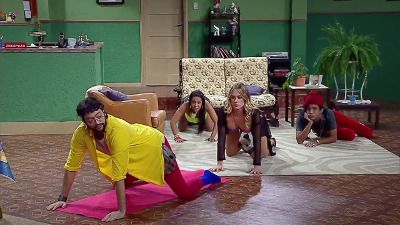 #9 - Spa da Dona Jô
Season 1 - Episode 36 - Aired Aug 26, 2013
1 votes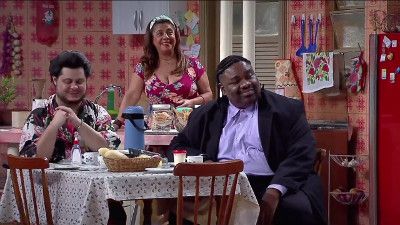 #10 - Na Reality
Season 1 - Episode 37 - Aired Aug 27, 2013
1 votes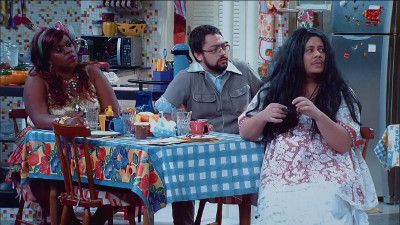 #11 - Tá Viajando
Season 2 - Episode 11 - Aired Sep 15, 2014
2 votes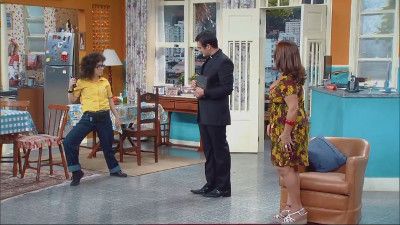 #12 - Maus Hábitos
Season 2 - Episode 14 - Aired Sep 18, 2014
2 votes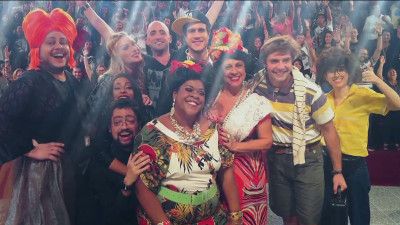 #13 -
Season 2 - Episode 17 - Aired Sep 23, 2014
2 votes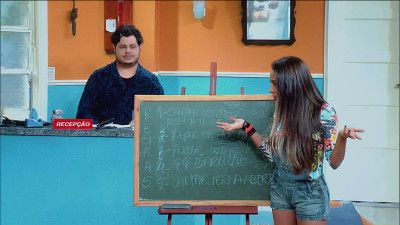 #14 -
Season 2 - Episode 29 - Aired Oct 9, 2014
1 votes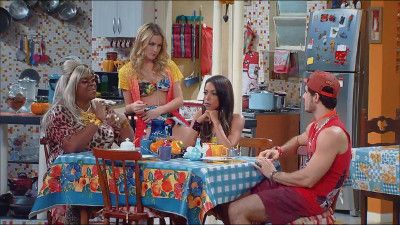 #15 -
Season 2 - Episode 30 - Aired Oct 10, 2014
1 votes
#16 -
Season 2 - Episode 37 - Aired Oct 21, 2014
1 votes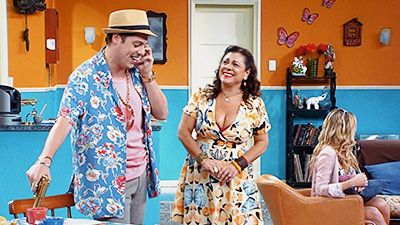 #17 -
Season 2 - Episode 39 - Aired Oct 23, 2014
1 votes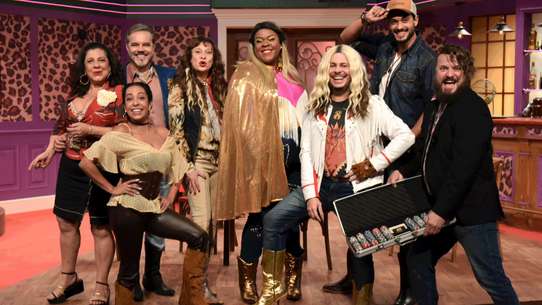 #18 -
Season 3 - Episode 3 - Aired Oct 21, 2015
1 votes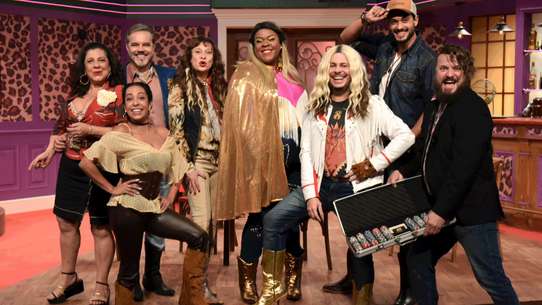 #19 -
Season 3 - Episode 4 - Aired Oct 22, 2015
1 votes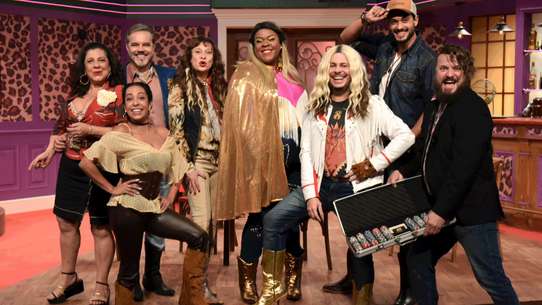 #20 -
Season 3 - Episode 5 - Aired Oct 23, 2015
1 votes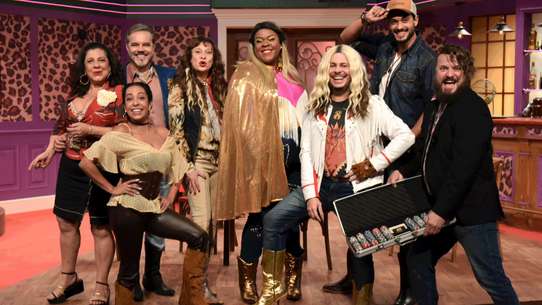 #21 -
Season 3 - Episode 6 - Aired Oct 26, 2015
2 votes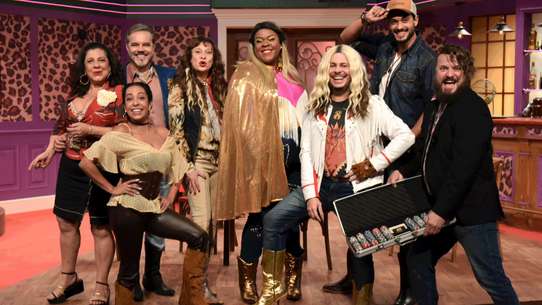 #22 -
Season 3 - Episode 8 - Aired Oct 28, 2015
1 votes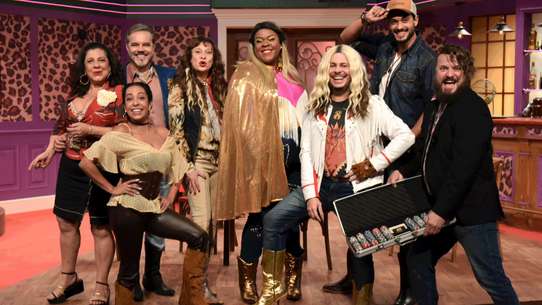 #23 -
Season 3 - Episode 9 - Aired Oct 29, 2015
1 votes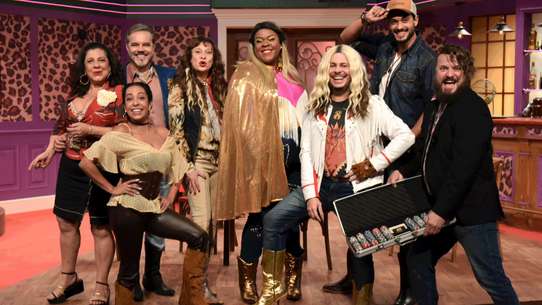 #24 -
Season 3 - Episode 10 - Aired Oct 30, 2015
1 votes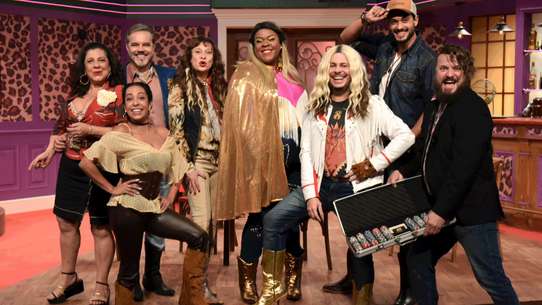 #25 -
Season 3 - Episode 11 - Aired Nov 2, 2015
1 votes