The BEST Episodes of Urban Myths
Every episode ever - ranked by fan votes!
Last Updated: Sep 19, 2021
Our Urban Myths are stories that have been passed down over time and have now become part of urban folklore. But are they true? We take a slightly tongue in cheek, mischievous – and deliberately ambiguous – look at what might have happened...
Watch Now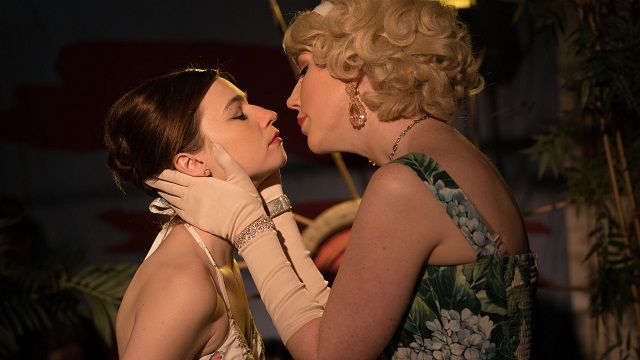 #1 - Joan Rivers & Barbra Streisand
Season 4 - Episode 2 - Aired Oct 14, 2020
This episode is based on Joan Rivers' recollections of play she starred in with Barbra Streisand, which Streisand has remained tight-lipped about. A sixteen-year-old Barbra Streisand, is in rehearsals for Driftwood, an off-Broadway play, when a woman, dressed head to toe in fur, bursts through the door. She's Joan Molinsky, although the world will soon come to know her as Joan Rivers.
5 votes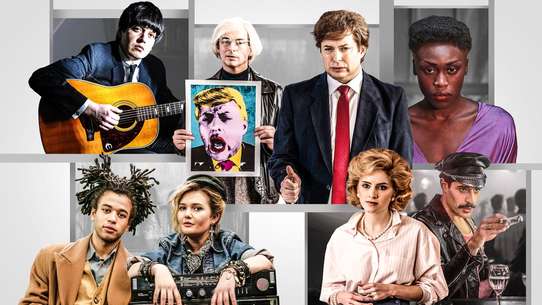 #2 - Public Enemy (feat. Kev Wells)
Season 2 - Episode 7 - Aired May 24, 2018
When Rap legends Public Enemy are stranded, unable to get to get to a gig in Sheffield, help comes in the form of Kev, an unassuming local and huge Public Enemy fan who offers Flavor Flav and Chuck D a lift in his Ford Focus.
15 votes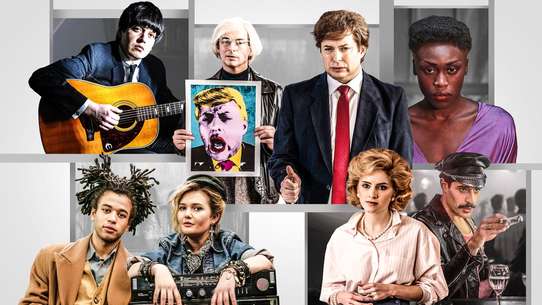 #3 - Backstage at Live Aid
Season 2 - Episode 2 - Aired Apr 19, 2018
Live Aid was not only "the day rock'n 'roll changed the world", it was also the source of countless music industry rumours. Backstage at Live Aid is a reimagined story that takes place behind the scenes on that unforgettable day in 1985.
27 votes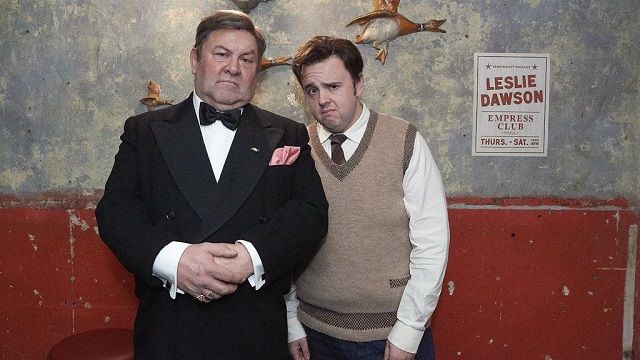 #4 - Les Dawson's Parisienne Adventure
Season 4 - Episode 1 - Aired Oct 7, 2020
Inspired by his heroes, the writers Jean-Paul Sartre and Albert Camus, a young Les Dawson leaving his home in Manchester to live in Paris in order to pursue his dream of becoming a serious novelist. Unfortunately, things didn't quite work out as he planned, and he ended up becoming a pianist in a brothel.
8 votes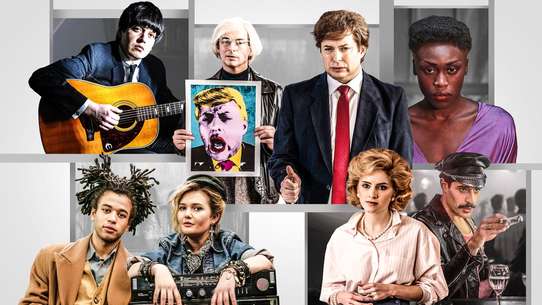 #5 - The Greatest. Of All Time.
Season 1 - Episode 5 - Aired Feb 16, 2017
In the early 1980s, after his recent and high profile defeat to Larry Holmes, boxing legend Muhammad Ali takes it upon himself to talk a suicidal stranger down from a ledge. Using his unique brand of wit and wisdom, he succeeds in persuading the man that life is worth living, and learns a huge amount about himself in the process.
65 votes
Writers:
Mark Boutros

,
Neil Webster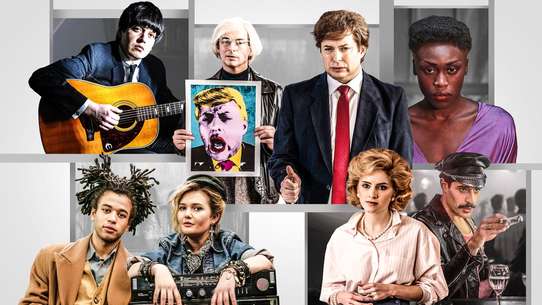 #6 - Johnny Cash and the Ostrich
Season 2 - Episode 3 - Aired Apr 26, 2018
Nottingham, 1983. Jean, the hotel manageress, is told there's trouble in the room occupied by music legend Johnny Cash. As they sit amongst the carnage, Cash explains he's been visited by Waldo, the killer ostrich.
22 votes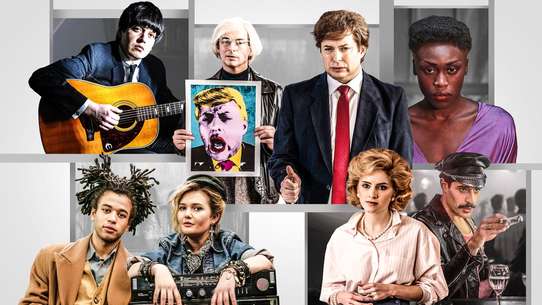 #7 - David Bowie and Marc Bolan
Season 2 - Episode 5 - Aired May 10, 2018
Teenagers David and Marc are yet to hit the big time but an afternoon painting their manager's office is the starts of a lifelong friendship between the two, who will eventually be known as music legends David Bowie and Marc Bolan.
18 votes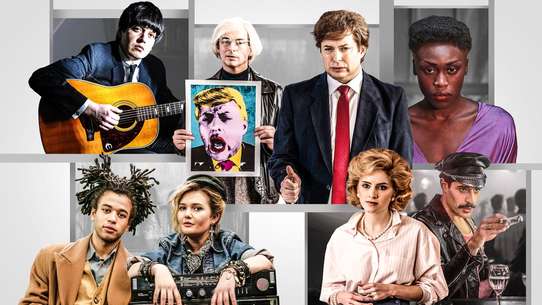 #8 - Cary Grant and Timothy Leary
Season 1 - Episode 4 - Aired Feb 9, 2017
When Dr. Timothy Leary turns up in Cary Grant's dressing room on the set of North By Northwest, the two men visit the past and the future with a little help from Grant's personal supply of LSD.
74 votes
Writers:
Ed Dyson

,
Roger Drew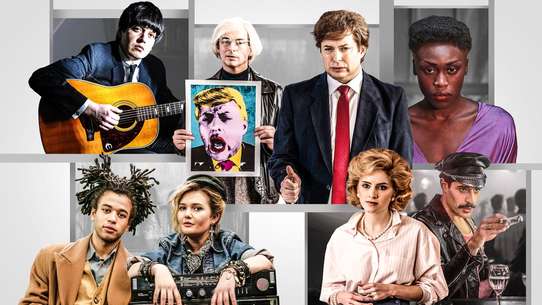 #9 - Agatha Christie
Season 2 - Episode 6 - Aired May 17, 2018
Crime writers Sir Arthur Conan Doyle and Dorothy L Sayers put their sleuthing skills to the ultimate test in 1926 when they are drafted in to help police in the hunt for Agatha Christie.
16 votes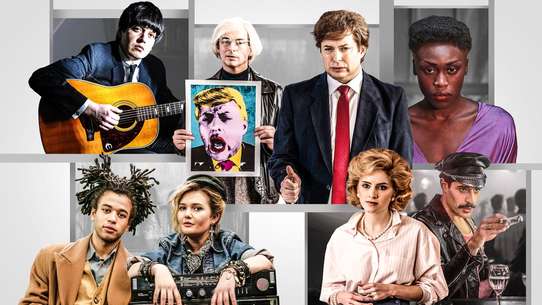 #10 - Bob Dylan: Knockin' on Dave's Door
Season 1 - Episode 1 - Aired Jan 19, 2017
Music legend Bob Dylan decides to fly to the U.K. one day to visit his mate Dave Stewart. Soon he finds himself waiting for Dave in his flat dutifully being served tea by his girlfriend. But is he really in the right place? You decide.
273 votes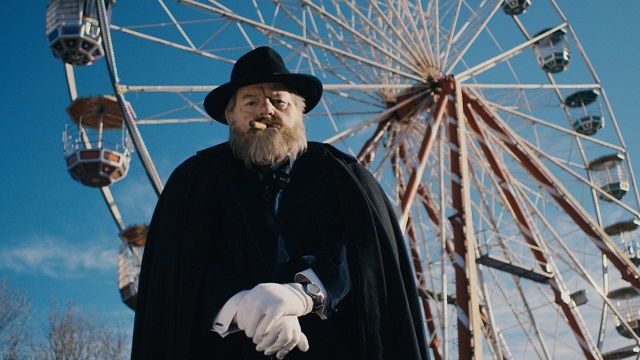 #11 - Orson Welles in Norwich
Season 4 - Episode 4 - Aired Oct 28, 2020
A story of how the great star briefly went missing in Norwich in 1972 whilst working on F for Fake, a faux documentary now regarded as his last masterpiece.
7 votes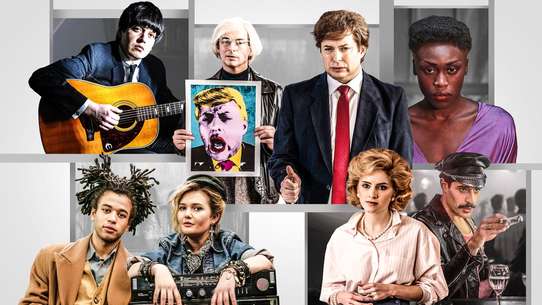 #12 - The Dali and the Cooper
Season 2 - Episode 4 - Aired May 3, 2018
The incredible story of a fascinating and weird few days in 1970s New York between the artist and his new found muse; one which led to the creation an extraordinary work of art involving a chocolate éclair and a brain.
18 votes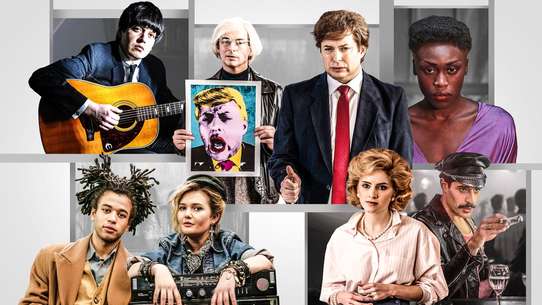 #13 - Samuel Beckett and Andre the Giant
Season 1 - Episode 2 - Aired Jan 26, 2017
Enigmatic playwright engages exasperating builder, one of whose inventive excuses is dissolved when Sam drives Andre the Giant to school. Sam sees what others do not and thereby helps Andre become his own self. Touching, funny, brilliant.
120 votes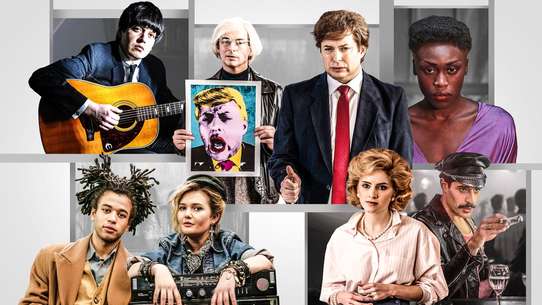 #14 - The Sex Pistols Vs Bill Grundy
Season 2 - Episode 8 - Aired May 31, 2018
Semi fictitious account of the infamous TV interview that finished Bill Grundy's career and made punk rock band the Sex Pistols media stars.
13 votes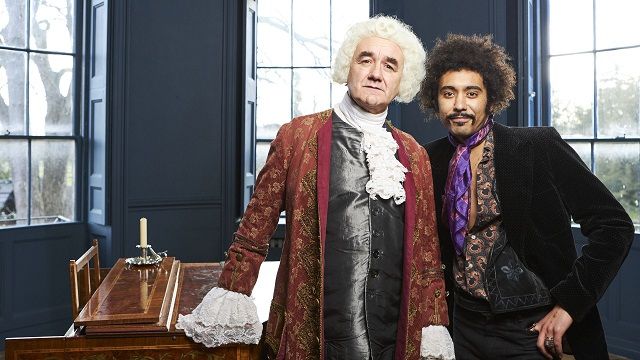 #15 - Hendrix & Handel
Season 4 - Episode 3 - Aired Oct 21, 2020
Housemates separated by time, Jimi Hendrix and George Frideric Handel grapple with the stresses of the music business in this funny and intimate portrait of two eccentric musical geniuses and the events leading up to a transformative moment when Jimi saw Handel's ghost.
5 votes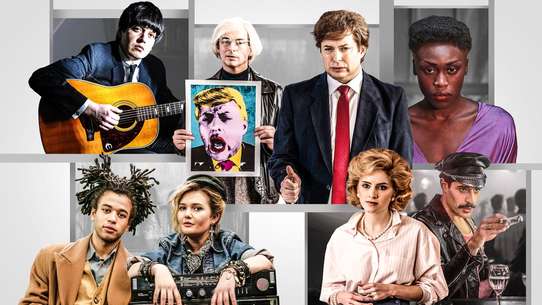 #16 - Marilyn Monroe and Billy Wilder
Season 2 - Episode 1 - Aired Apr 12, 2018
Marilyn Monroe's struggles while filming Some Like It Hot (1959) exasperate director Billy Wilder.
36 votes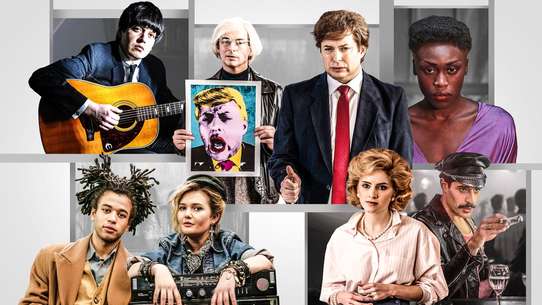 #17 - Princess Diana, Freddie Mercury and Kenny Everett
Season 3 - Episode 1 - Aired Apr 10, 2019
Freddie Mercury and Kenny Everett disguise Princess Diana and take her on a night out.
14 votes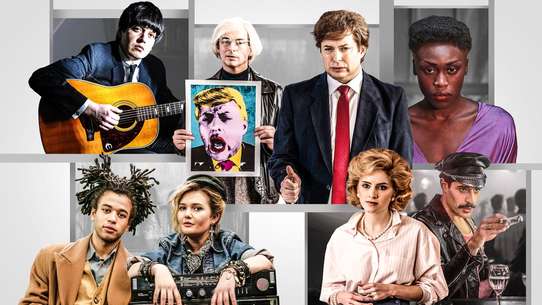 #18 - Paul McCartney
Season 3 - Episode 7 - Aired May 22, 2019
A heartfelt look at how Paul McCartney dreamt the melody of one of the greatest songs of the twentieth century, 'Yesterday'.
6 votes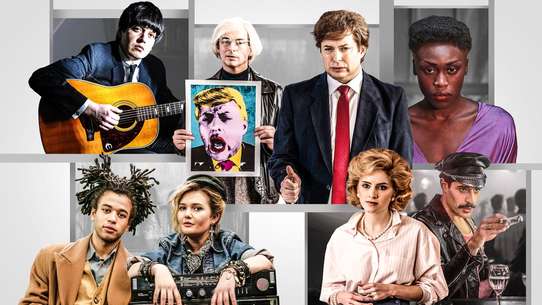 #19 - Mick Jagger And Princess Margaret
Season 3 - Episode 8 - Aired May 29, 2019
Examining the twists and turns of Princess Margaret and Mick Jagger's decades-long friendship, and how Tony Blair and the Queen played a part.
7 votes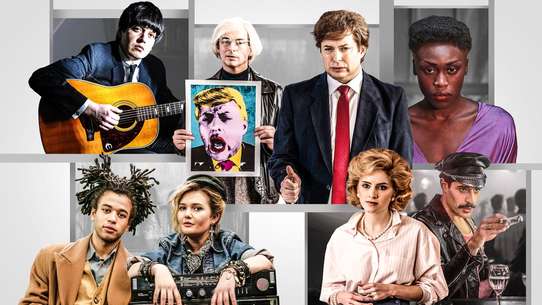 #20 - Donald Trump and Andy Warhol
Season 3 - Episode 2 - Aired Apr 17, 2019
Trump's cheerleading auditions for his football team give Andy Warhol a perfect chance to settle an old score.
12 votes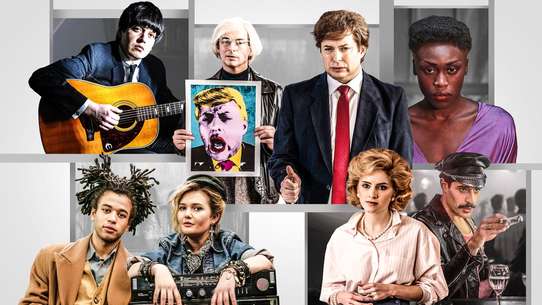 #21 - Joan Collins
Season 3 - Episode 4 - Aired May 1, 2019
In one of the most glamorous trials ever, it's Joan Collins vs the publishers who paid her a huge advance for her book only to claim it was unreadable.
6 votes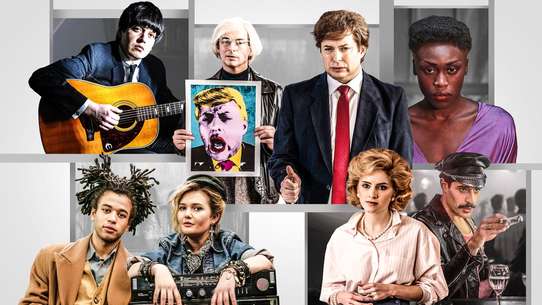 #22 - Hitler the Artist
Season 1 - Episode 3 - Aired Feb 2, 2017
Adolf Hitler has arrived in Vienna full of hope and ambition. A passionate artist, he is determined to win a place at the acclaimed Academy of Fine Arts Vienna.
111 votes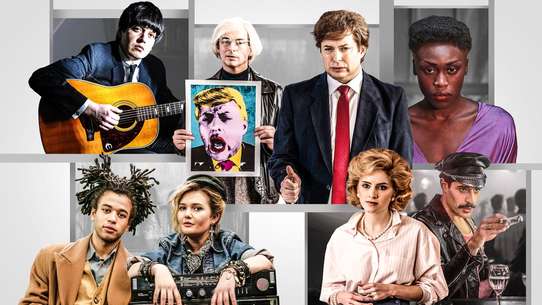 #23 - Charles Dickens and Hans Christian Andersen
Season 3 - Episode 3 - Aired Apr 24, 2019
Charles Dickens and his wife are unimpressed with an uninvited house guest - Dickens superfan Hans Christian Andersen.
7 votes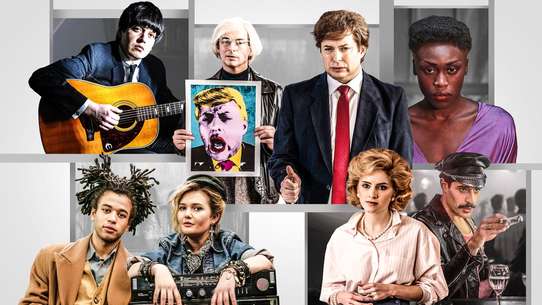 #24 - Grace Jones
Season 3 - Episode 5 - Aired May 8, 2019
A burglary takes a turn for the bemusing when a thief stumbles into the apartment of Grace Jones and Jean-Paul Goude and gets way more than he bargained for.
6 votes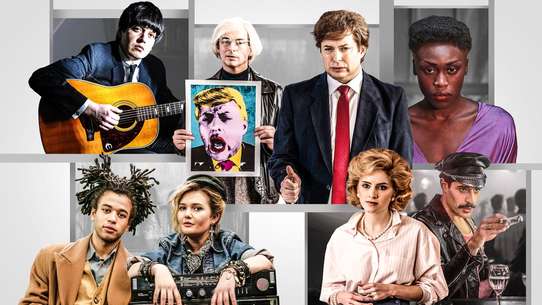 #25 - Madonna And Basquiat
Season 3 - Episode 6 - Aired May 15, 2019
On the cusp of worldwide fame, Madonna is wrapped up in a passionate and influential relationship with art pioneer Jean-Michel Basquiat.
7 votes