The BEST Episodes of Top Boy
Every episode ever - ranked by fan votes!
Last Updated: Dec 27, 2019
A thrilling and raw four-part drama about young lives lived on the edge in east London - an honest and gripping rendition of inner-city drug and gang culture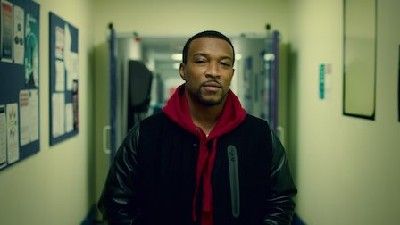 #1 - You Don't Know Me
Season 3 - Episode 10 - Aired Sep 13, 2019
When an enemy's takedown puts Jamie back in a position of power, Dushane and Sully use their slick tactics to outsmart him.
86 votes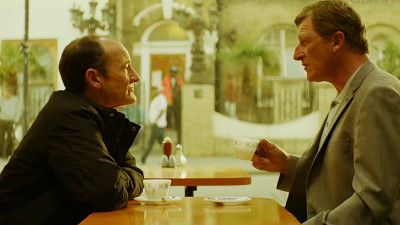 #2 - Episode 4
Season 1 - Episode 4 - Aired Nov 3, 2011
Dushane's loyalty to his hot-headed accomplice and best friend, Sully, is tested to the limit when he discovers him openly carrying a murder weapon. With the police out in force and their situation spiraling out of control, Raikes offers Dushane a monstrous solution to all of his problems. Meanwhile Ra'Nell, inveigled into protecting Heather, decides to negotiate directly with Dushane over the price of her crop, which draws him further into a catastrophic series of events triggered by Sully's duplicity.
169 votes
#3 - Episode 4
Season 2 - Episode 4 - Aired Sep 10, 2013
Solicitor Rhianna represents Kayla but warns Dushane that she is likely to talk to the police. Following Vincent's brutal attack on Ra'Nell, Lisa is forced to turn to Dushane for help. And Gem's father, Mr Mustapha, decides to deal with Vincent in his own way. Dushane and Sully resume an uneasy partnership. Discovering a novel entrance into the Albanians' warehouse, they prepare an attack to retrieve the stolen drugs - but it's a plan that leads to shocking and tragic consequences.
125 votes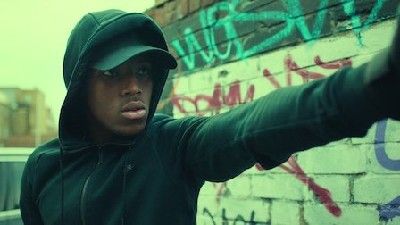 #4 - Bonfire Night
Season 3 - Episode 4 - Aired Sep 13, 2019
The feud between the Fields and the A-Roads escalates. A fiery attack puts Sully and Jason in peril. Dushane's plans take an unexpected turn.
101 votes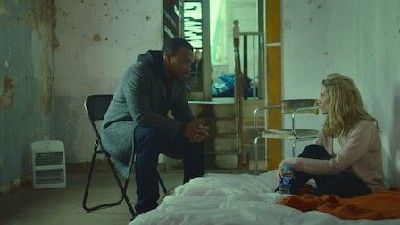 #5 - Everyone's Got Family
Season 3 - Episode 9 - Aired Sep 13, 2019
Bent on taking out Sugar and Jamie, Dushane and Sully orchestrate hits on their rivals -- until a surprise shootout shakes up their plans.
91 votes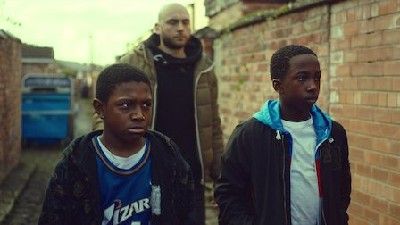 #6 - The Squeeze
Season 3 - Episode 7 - Aired Sep 13, 2019
Ats makes his first delivery. Jamie's punishment for a detractor goes awry. After a warning from Haze, Dushane looks to eliminate the competition.
88 votes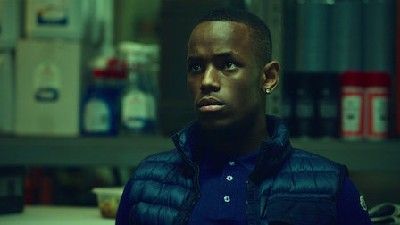 #7 - Bad Eye
Season 3 - Episode 8 - Aired Sep 13, 2019
A familiar face breaks free from jail and confronts Jamie about his self-appointed leadership. Lizzie is forced to change her business strategy.
93 votes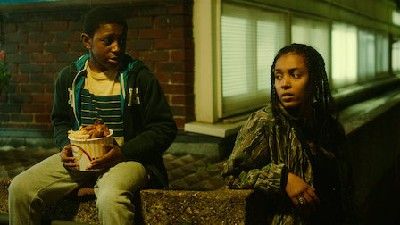 #8 - Press Gang
Season 3 - Episode 6 - Aired Sep 13, 2019
As the Zero Tolerance gang asserts their power, Dushane's crew attempts to hire young recruits. When Sully becomes a target, the group prepares for war.
103 votes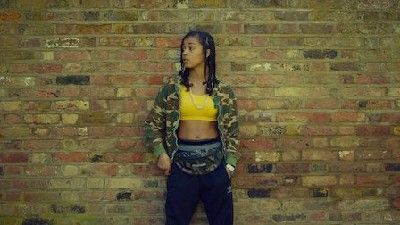 #9 - Smoke Gets in Your Hands
Season 3 - Episode 5 - Aired Sep 13, 2019
As the money rolls in for Dushane and Sully's crew, a threat gets wind of their booming business -- and neither party is ready to give up their turf.
91 votes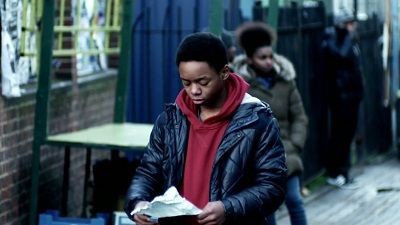 #10 - Episode 2
Season 2 - Episode 2 - Aired Aug 27, 2013
Dushane visits Joe in hospital and learns from his injured partner that their drugs were stolen by a gang of Albanians.Sully and Mike are asked to carry out a hit. Sully reveals that their target is someone very close to home, but things don't go as planned. Following Dushane's earlier arrest, the police are everywhere on Summerhouse Estate. Nevaeh, R'Marni and Michael, the younger members of Dushane's crew, take a precautionary break from dealing drugs, and go on a shoplifting spree.Disastrously, Michael is arrested and placed under intense questioning from police. Ruthless entrepreneur Vincent forces Gem to skip school and deliver drugs for him, while Ra'Nell's mother Lisa is shocked to learn that developers plan to buy every property in the street.
123 votes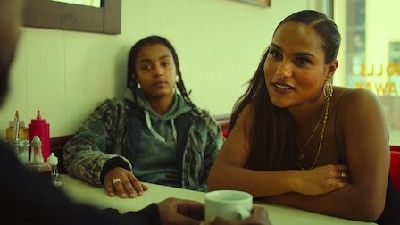 #11 - Big Flame
Season 3 - Episode 3 - Aired Sep 13, 2019
Strapped for cash, Dushane makes a proposition to an old friend and attempts burglary. Beefing with a rival gang, Jamie struggles to keep a low profile.
95 votes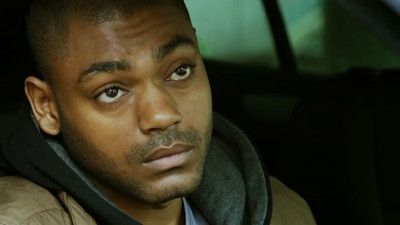 #12 - Episode 3
Season 1 - Episode 3 - Aired Nov 2, 2011
In the penultimate episode Dushane and Sully know that time is running out to find Kamale and repay their debt to Raikes. Obsessed with finding out whether there's a grass within their own gang, Sully instructs fellow gang-member Dris to intercept his prime suspect: Ra'Nell's best mate, the hapless Gem. Ra'Nell turns to Leon to help Gem, bringing Leon into further conflict with Sully.
146 votes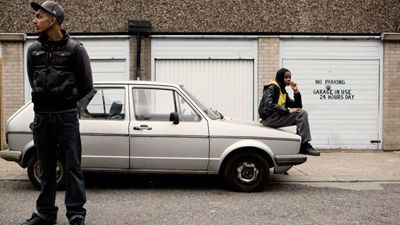 #13 - Episode 1
Season 1 - Episode 1 - Aired Oct 31, 2011
Thirteen-year-old Ra'Nell finds he has to "step up and be a man" when his mother Lisa has a breakdown and is hospitalised. At the same time his mum's friend Heather, enlists his help in a dangerous plan she has concocted to give her unborn baby the chances she never had - "even if it means doing one wrong thing to get to the right place."
226 votes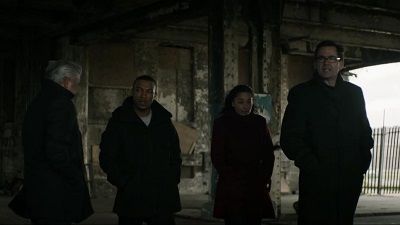 #14 - Episode 3
Season 2 - Episode 3 - Aired Sep 3, 2013
Rafe rescues his brother Jermaine held captive by Sully and Mike and vows to take revenge. Gem is terrified when a drug delivery he is making for Vincent goes wrong. He turns to best friend Ra'Nell for help to confront Vincent. Dris hears that Kayla, a witness to Kamale's murder, is being questioned by the police. Dushane asks Rhianna to intervene. Desperate, Sully asks Jason to arrange a meeting for him with Dushane.
115 votes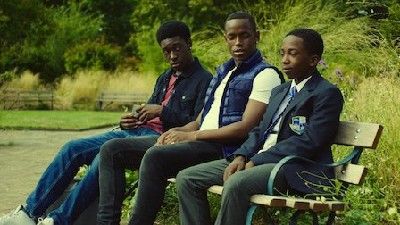 #15 - Building Bridges
Season 3 - Episode 2 - Aired Sep 13, 2019
Dushane returns to London. Jamie juggles family duties with risky responsibilities. Before his prison release, convict Sully is provoked by an inmate.
106 votes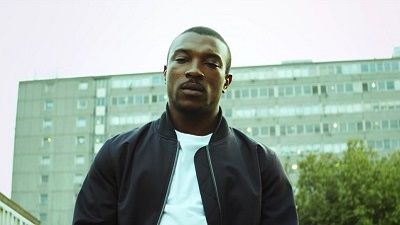 #16 - Episode 1
Season 2 - Episode 1 - Aired Aug 20, 2013
Charming, sexy and clever, 27-year-old Dushane has finally made it as 'Top Boy', and is moving into the big time with boss Joe. But Dushane's former right-hand man Sully is now a potentially dangerous rival with a new partner-in-crime, violent and volatile Mike. When the police discover the body of arch-rival Kamale, Dushane, Sully and Dris are arrested for the murder, and Dushane meets beautiful and smart solicitor Rhianna who proves to be more than a match for the police. With trials for the district youth squad coming up, 15-year-old Ra'Nell is keeping his head down, but his best friend Gem gets caught up in events that he can't control. Ra'Nell's mother Lisa makes a new start after her nervous breakdown by running a hair salon with her friend Zoe. But a conversation with a property developer proves troubling...
135 votes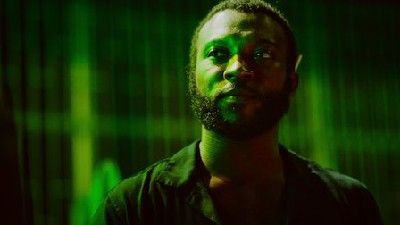 #17 - Bruk Up
Season 3 - Episode 1 - Aired Sep 13, 2019
Streetwise Jamie looks to lead a gang and cut old ties for a new supplier. In Jamaica, hardened criminal Dushane is at the mercy of a powerful kingpin.
124 votes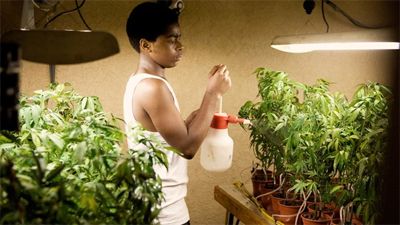 #18 - Episode 2
Season 1 - Episode 2 - Aired Nov 1, 2011
Dushane and his partner Sully find themselves hugely in debt to Raikes and under increasing pressure to retrieve their stash from Kamale. Elsewhere, the terrifying consequences of Dushane's ambitions begin to spill into the lives of his family. Lisa is still in hospital but showing signs of improvement. She is allowed a day release, and pins all her hopes on a reunion with her son Ra'Nell. Unbeknown both to her and Ra'Nell's guardian angel Leon, he has been recruited by Heather to help run her secret project.
168 votes