The BEST Episodes of The Third Charm
Every episode ever - ranked by fan votes!
Last Updated: Jan 23, 2021
The series tells the twelve-year love story of two individuals with completely opposite personality who unexpectedly met on a group blind date.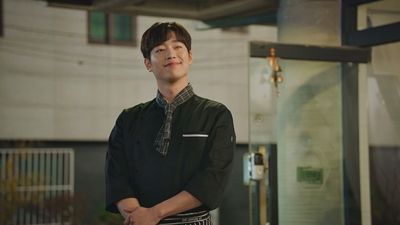 #1 - Soul Searching
Season 1 - Episode 11 - Aired Nov 2, 2018
Without any set plans, Joon Young resigns from his job and goes on a trip to Portugal. While soul searching, he falls in love with the beauty and astounding taste of their cuisine. He enrolls in a culinary institute in Lisbon and finds a room to stay. Back at home, Ri Won shocks the dinner table with her pregnancy, and Se Eun knits a scarf to send to Joon Young.
6 votes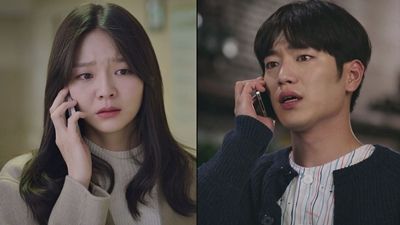 #2 - You Should've Told Me
Season 1 - Episode 9 - Aired Oct 26, 2018
Young Jae comes to the hospital as soon as she can after hearing that Joon Young has been injured. However, she sees Joon Young with Se Eun and tells him that she was with Ho Chul. Meanwhile, Young Jae, Joo Ran, and everyone from the hair shop goes for volunteer work at an island along with Soo Jae, Ho Chul, and Joon Young.
5 votes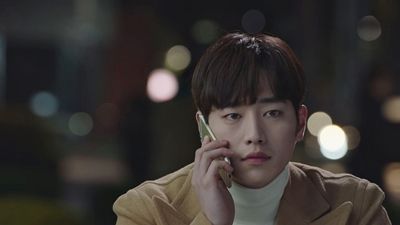 #3 - Meet The Parents
Season 1 - Episode 14 - Aired Nov 10, 2018
Joon Young and Se Eun pay a visit to Se Eun's parents to get approval for their marriage. On their way back, Joon Young is concerned whether Se Eun's father will approve of him or not. In the meantime, Joo Ran feels devastated after she's diagnosed with cancer.
7 votes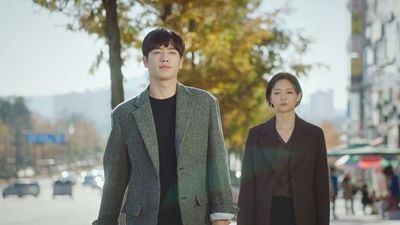 #4 - Unexpected Reunion
Season 1 - Episode 12 - Aired Nov 3, 2018
Young Jae and Ho Chul happen to visit a restaurant run by Joon Young and they enjoy the meal made by Joon Young. He seems to be surprised to see that Young Jae and Ho Chul are together. After having dinner, Young Jae and Ho Chul parted ways. Joon Young proposes to his girlfriend Se Eun who used to be his subordinate in the police station.
6 votes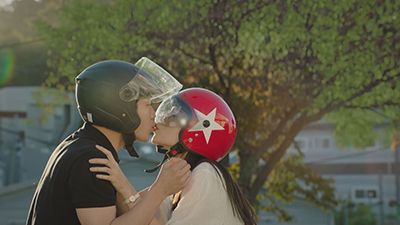 #5 - I Become Special
Season 1 - Episode 7 - Aired Oct 19, 2018
Joon Young visits Young Jae's hair shop again, but he meets Ho Chul there once more. They see that Young Jae is in trouble because of incredibly rude customers, so they take care of them together. Meanwhile, Se Eun arrives at the police station for her first day of work.
7 votes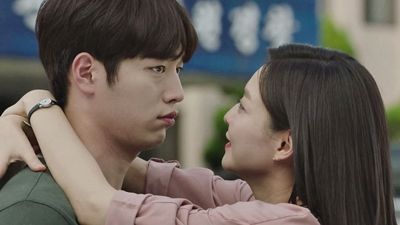 #6 - I'm Upset
Season 1 - Episode 5 - Aired Oct 12, 2018
Joon Young sees Young Jae washing Ho Chul's hair. His senses as a police officer kick in and tell him that there's something going on between them, so he decides to follow Ho Chul and see what he's up to. Meanwhile, Joo Ran goes on a blind date and finds herself facing a cute guy.
6 votes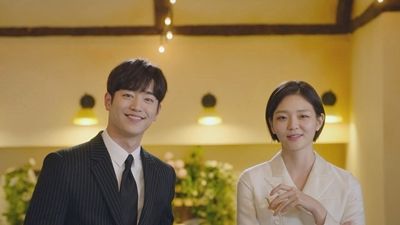 #7 - We Don't Even Know Each Other To Say We're Different
Season 1 - Episode 16 - Aired Nov 17, 2018
Young Jae says her farewell to Joon Young and tells him not to worry about her. They agree to walk on different paths and say goodbye. After finishing with her second phase of chemotherapy, Soo Jae takes Joo Ran to a quiet village getaway where she can recuperate. Meanwhile, Joon Young meets with Se Eun before the meeting of their families and tells her how he feels.
6 votes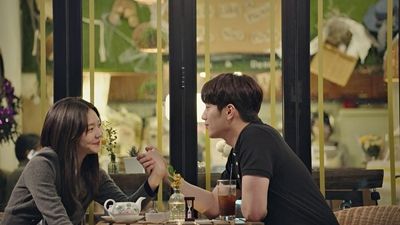 #8 - Aren't Those Photos Too Revealing?
Season 1 - Episode 8 - Aired Oct 20, 2018
After Young Jae's sexy photoshoots are released, everyone around Young Jae praises her photoshoots while Joon Young and Soo Jae complained that those are too revealing. In the meantime, Joon Young's team conduct a raid on the criminal Snakehead's hideout, but things don't go as they planned.
5 votes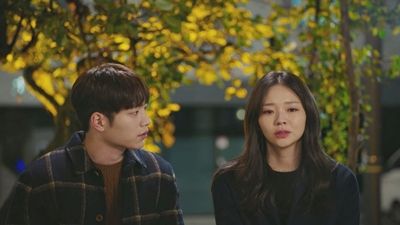 #9 - Let's Break Up
Season 1 - Episode 10 - Aired Oct 27, 2018
Young Jae says to Joon Young that they should break up. After the breakup, both Joon Young and Young Jae get acknowledgment at their work, but deep down they miss each other. Meanwhile, Soo Jae goes to a movie with Joo Ran, and he runs into a woman at the movie theater.
5 votes
#10 - Romantic Home Date
Season 1 - Episode 4 - Aired Oct 6, 2018
Joon Young and Young Jae agree to start dating again. Joon Young takes Young Jae to his home and have a good time cooking pasta and watching a movie. One day, Young Jae runs into a man who seems to work in the same neighborhood, and he seems to be interested in her. Meanwhile, Joo Ran joins social clubs to find Mr. Right.
6 votes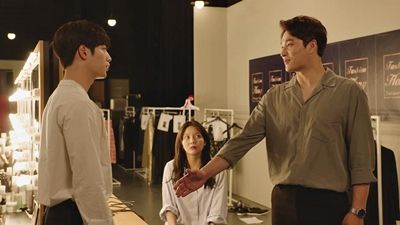 #11 - How Can Everything Be So Easy For You?
Season 1 - Episode 6 - Aired Oct 13, 2018
Joon Young arrives at the fashion show late and happens to see Ho Chul taking care of Young Jae. Joon Young gets upset and cancel their overnight trip scheduled on the next day. Both of them try to make up, and it will be Young Jae's birthday soon. In the meantime, Joo Ran tries her best to win Chul Nam's heart by doing exercise with him and making a meal box for him.
6 votes
#12 - Unforgettable Memories
Season 1 - Episode 13 - Aired Nov 9, 2018
When they meet coincidentally, Young Jae congratulates Joon Hyung and Se Eun on their engagement. At the clinic, Joo Ran is devastated by a lump that was found and tries to call Soo Jae for support. Meanwhile, Young Jae can't stop thinking about her past and her daughter, So Ri.
8 votes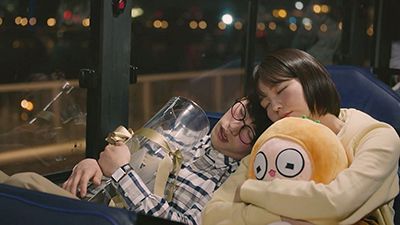 #13 - What's Your Name?
Season 1 - Episode 1 - Aired Sep 28, 2018
Joon Young, a sensitive guy, goes on a blind date with his friends. Young Jae joins in late instead of a girl that didn't show up, and she becomes Joon Young's partner for the day. They enjoy the day together and say goodbye to each other, but they realize that their backpacks have been switched. The spring of love between a young couple begins.
7 votes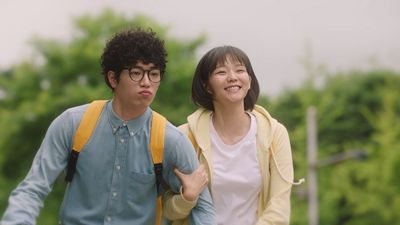 #14 - Today's Our First Day As a Couple.
Season 1 - Episode 2 - Aired Sep 29, 2018
Joon Young invites Young Jae to a one-day bar event in college as his girlfriend. At the event, So Hee who hates Young Jae getting all the attention humiliates her in front of people, saying that Young Jae is a poor high school graduate. Joon Young blames himself for all that happened at the event, but So Hee decides to leave him.
6 votes
#15 - You Didn't Do Anything Wrong
Season 1 - Episode 3 - Aired Oct 5, 2018
Seven years have passed, but Young Jae calls out Joon Young at a police station. She acts as if nothing happened between them, and this makes Joon Young uncomfortable. Later, they meet again, and Joon Young asks her why she told him to get lost back then.
6 votes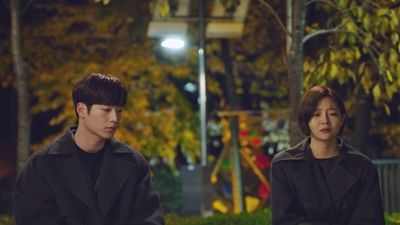 #16 - I Lied
Season 1 - Episode 15 - Aired Nov 16, 2018
Heartbroken, inconsolable, and drunk, Young Jae calls Joon Young. While still hurt and in despair, her brother, Soo Jae, shows up and consoles her with his life story. Meanwhile, Joon Young confesses to Se Eun that he had lied to her and tells her that he was with Young Jae.
8 votes