The BEST Episodes of The Love Boat
Every episode ever - ranked by fan votes!
Last Updated: Jun 19, 2020
American comedy/drama series set on a cruise ship known for its romantic charm.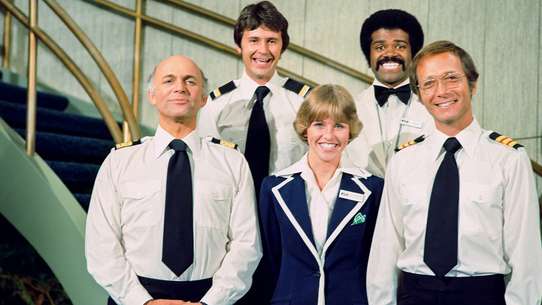 #1 - Same Wavelength, The/Winning Isn't Everything/A Honeymoon for Horace
Season 6 - Episode 4 - Aired Oct 23, 1982
1 votes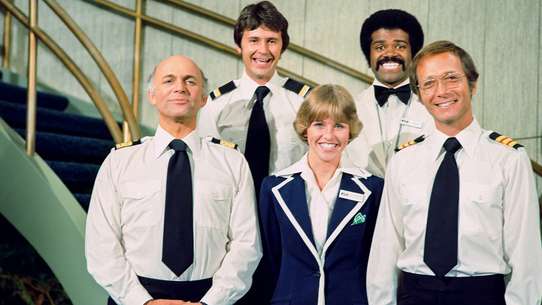 #2 - Getting Started/Daughter's Dilemma/The Captain Wears Pantyhose
Season 8 - Episode 22 - Aired Feb 16, 1985
1 votes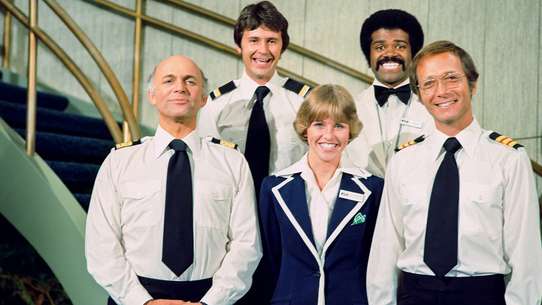 #3 - Doc Take the Fifth/Safety Last/A Business Affair
Season 5 - Episode 13 - Aired Jan 2, 1982
Doc returns from his vacation and introduces Tania, his new wife of a couple of hours, to the crew. Don Adams is a safety inspector taking a vacation and finds danger around every corner on board the ship, but then falls in love with fellow passenger Alice. The president of a financial group comes aboard to talk his female VP out of resigning, due to untrue rumors about them having an affair.
1 votes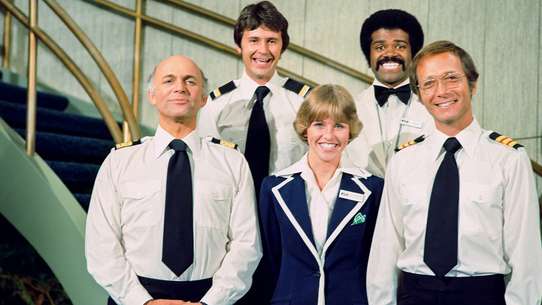 #4 - Green, But Not Jolly/Past Perfect Love/Instant Family
Season 5 - Episode 16 - Aired Jan 30, 1982
A fellow believes he was married to a woman in a past life; Julie decides to change her hairstyle, which results in a shade of green; a high school coach is attracted to a woman with a hyperactive son.
1 votes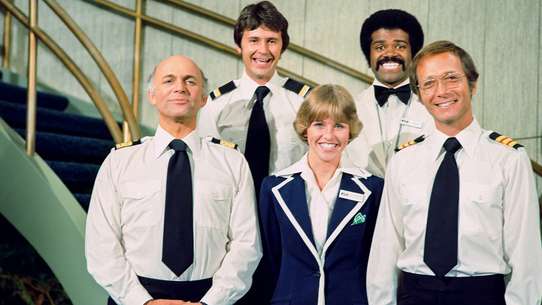 #5 - Ace In the Hole/Uncle Joey's Song/Father in the Cradle
Season 7 - Episode 18 - Aired Jan 28, 1984
1 votes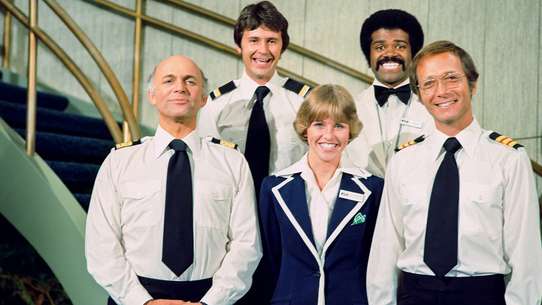 #6 - Hong Kong Cruise: Polly's Poker Palace/Shop Ahoy/Double Date/The Hong Kong Affair/Two Tales of a City (2)
Season 7 - Episode 20 - Aired Feb 4, 1984
A U.S. Presidential-hopeful Senator falls for a businesswoman who intends on opening a large casino in Hong Kong, as his aide tries to derail the affair for P.R. reasons; a woman who simply can't stop shopping bets her husband $25,000 that she can go the entire cruise without buying anything; Julie and Vicki double date, though Vicki secretly falls for Julie's date; an retired spy finds love in the form of a woman secretly hired to keep him safe from revenge-seeking former adversaries; Gopher and Isaac, trenchcoats and all, tail the former spy through Hong Kong and see all sorts of potentially evil stalkers.
2 votes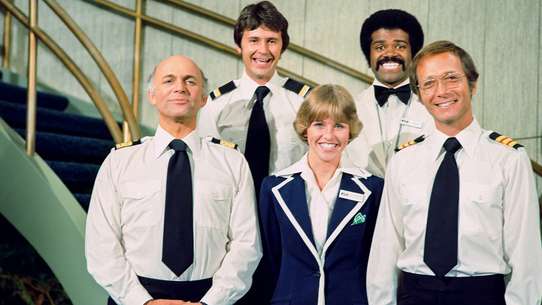 #7 - Aerobic April/The Wager/Story of the Century
Season 8 - Episode 8 - Aired Nov 3, 1984
1 votes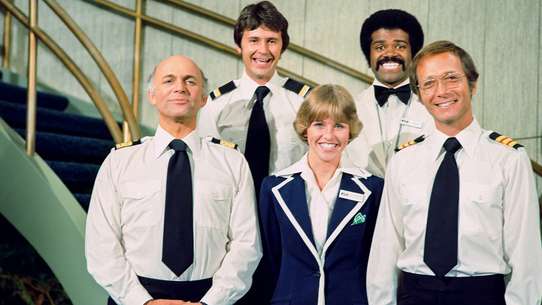 #8 - By Hook or By Crook/Revenge With the Proper Stranger/Don't Get Mad, Get Even
Season 8 - Episode 10 - Aired Nov 17, 1984
1 votes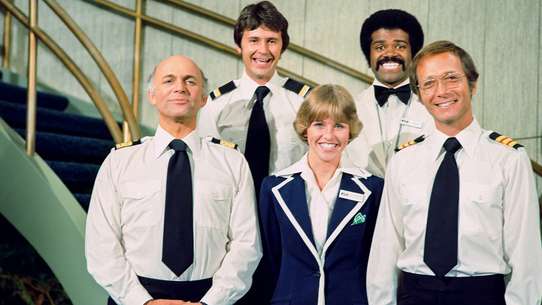 #9 - My Mother, My Chaperone/The Present/The Death and Life of Sir Alfred Demerest (2)
Season 8 - Episode 12 - Aired Nov 24, 1984
1 votes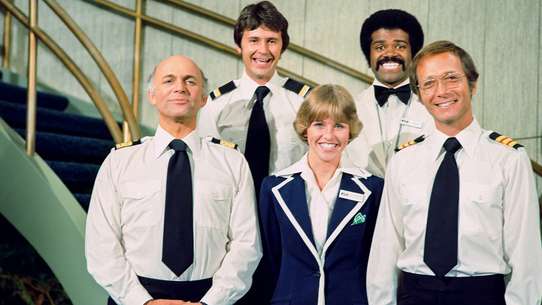 #10 - Paying the Piper/Baby Sister/Help Wanted
Season 8 - Episode 13 - Aired Dec 1, 1984
1 votes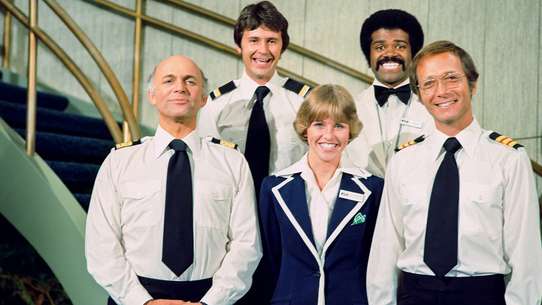 #11 - Love on the Line/Don't Call Me Gopher/Her Honor the Mayor
Season 8 - Episode 18 - Aired Jan 26, 1985
1 votes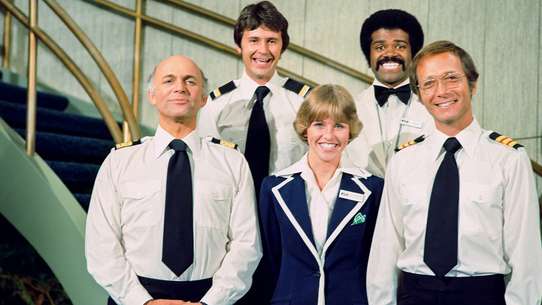 #12 - Vicki's Gentleman Caller/Partners to the End/The Perfect Arrangment
Season 8 - Episode 23 - Aired Feb 23, 1985
1 votes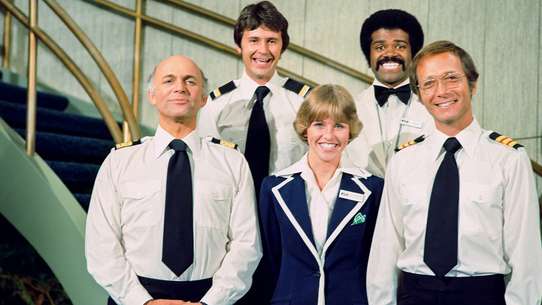 #13 - Judy Hits a Low Note/Love Times Two/The Problem With Papa
Season 8 - Episode 24 - Aired Mar 23, 1985
1 votes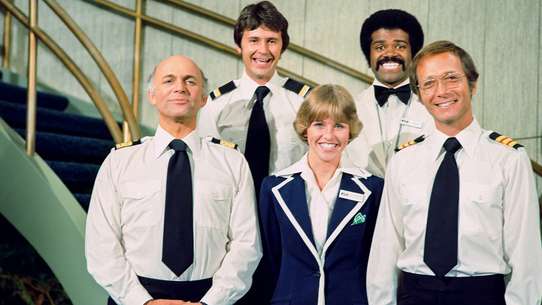 #14 - Roommates/Heartbreaker/Out of the Blue
Season 9 - Episode 9 - Aired Dec 7, 1985
1 votes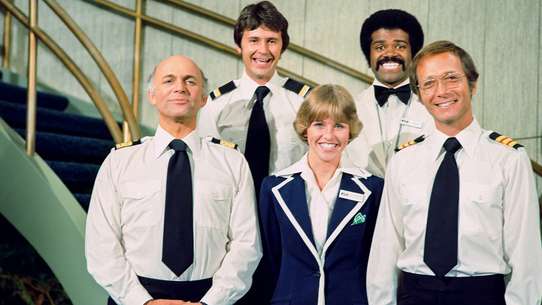 #15 - Ace Takes the Test/The Counterfeit Couple/The Odd Triple
Season 8 - Episode 17 - Aired Jan 12, 1985
One of Ace's old high school girlfriends, now married to an impotent man, wants an embarrassed Ace to father her child; Gopher falls in love with an older woman, while that woman's daughter falls for Gopher; two total strangers share the honeymoon suite because they independently bought their tickets from a couple whose wedding was cancelled.
2 votes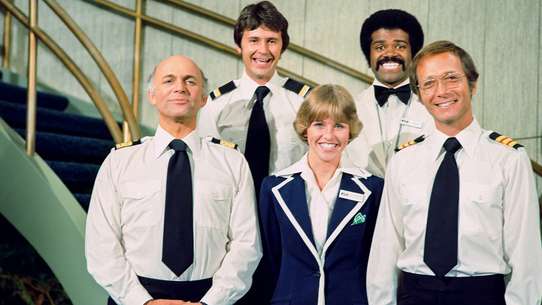 #16 - Brotherhood of the Sea/Letter to Babycakes/Daddy's Pride
Season 3 - Episode 12 - Aired Nov 17, 1979
The crew plans a surprise birthday party for Julie. Isaac, Gopher and Doc try to keep her from getting suspicious by claiming that all of their secretive conversations are part of the "Brotherhood of the Sea," a clandestine organization that only accepts men. This infuriates Julie, who becomes determined to break down the gender barrier at any cost. She winds up ignoring a potential suitor while the guys try to distract her by putting her through an "initiation" process. A philandering man relies on his awkward but sweet assistant to keep his various girlfriends from learning about his activities. A young gymnast grows tired of the pressure placed on her by her overbearing father, who is determined to mold her into an Olympic champion. A lonely rich boy, travelling on the cruise alone, tries to encourage her to have some fun.
6 votes
Writers:
Howard Merrill

,
Jay Grossman

,
Lee Aronsohn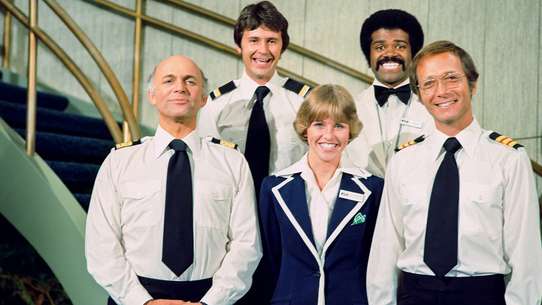 #17 - The Stimulation of Stephanie/The Next Step/ Life Begins at 40
Season 3 - Episode 14 - Aired Dec 1, 1979
A sex researcher doesn't realize his assistant is in love with him. A woman helps her football star husband move on after he is cut by his team. A woman tries to find a husband just before her 40th birthday.
10 votes
Writers:
Art Baer

,
Ben Joelson

,
Gordon Farr

,
Lee Aronsohn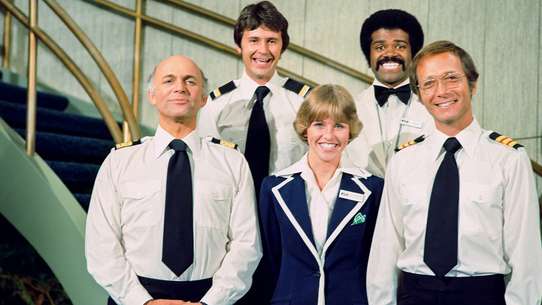 #18 - Chef's Special/Beginning Anew/Kleinschmidt
Season 5 - Episode 6 - Aired Nov 7, 1981
The head chef is jealous of a new rival chef in the kitchen; a bumbling detective is assigned to protect a client's jewels; two friends reunite.
4 votes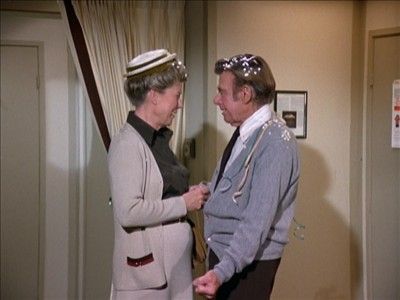 #19 - Funny Valentine/The Wallflower/A Home Is Not a Home
Season 2 - Episode 23 - Aired Mar 3, 1979
A wallflower is secretly followed by a shy milquetoast; Stubing is charmed by a fortuneteller; two honeymooning retirees are unexpectedly joined by their overprotective children.
12 votes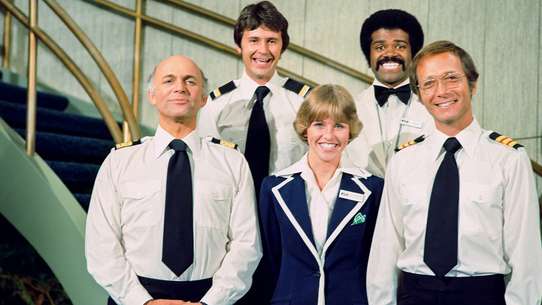 #20 - Never Say Goodbye/A New Woman/Trial Romance
Season 3 - Episode 9 - Aired Nov 3, 1979
Capt. Stubing receives a letter from his daughter, Vicki. When he tries to call her, he learns that she has run away from her aunt and uncle's home. She shows up on the ship and reveals that she has read her mother's diary, and now knows that the captain is her father. She wants to stay with him, but he feels that it is best that he return her. Vicki's aunt reveals that she is getting a divorce and wants to send her children away for a while so that they won't be affected by the proceedings. Capt. Stubing and Vicki are thrilled by the chance to live together on the ship. Julie plays matchmaker for two shy, old-fashioned people who are unaccustomed to the workings of modern romance. A man is annoyed by the presence of the woman who deadlocked the jury for the attempted murder trial on which they both served, leading to a mistrial. They constantly argue about the case.
12 votes
Writers:
Howard Albrecht

,
Lee Aronsohn

,
Sol Weinstein

,
Tony Webster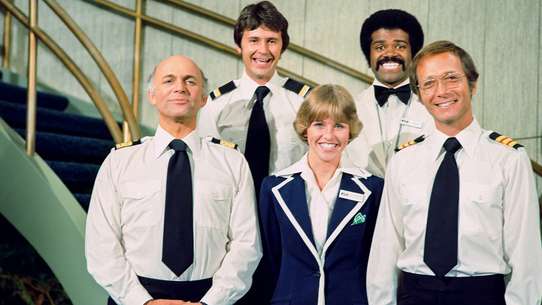 #21 - Rent a Romeo/Matchmaker, Matchmaker/Y' Gotta Have Heart
Season 3 - Episode 20 - Aired Jan 26, 1980
Doc's plans for a rendezvous are spoiled when the woman's recently dumped (and extremely depressed) sister tags along on the cruise. Doc tries to get some privacy by having a playboy romance the sister. Vicki helps a young boy's efforts to reunite his divorced parents. A woman tries to keep her husband on a short leash, as he has recently undergone heart surgery and she fears he will drop dead at any moment.
6 votes
Writers:
Anitra Earle

,
Ray Allen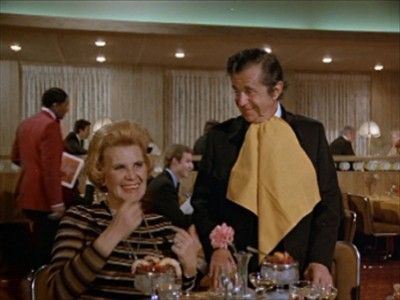 #22 - This Business of Love/Crash Diet Crush/I'll Never Fall in Love Again
Season 1 - Episode 24 - Aired May 13, 1978
A reformed prostitute causes trouble between a one-time "John" and his wife; Captain Stubing re-encounters an old flame; a fun-loving older couple help bring two lovers back together
20 votes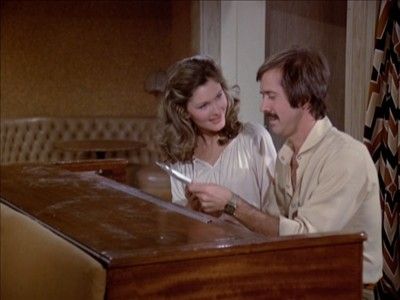 #23 - Sounds of Silence/Cyrano de Bricker/Murder on the High Seas
Season 2 - Episode 25 - Aired Mar 17, 1979
A rock star falls for Julie's deaf friend; Doc's old friend competes with gambling for her husband's affection; Isaac is convinced that a couple plans to murder Capt. Stubing.
8 votes
Writers:
Howard Albrecht

,
Joyce Armor

,
Judie Neer

,
Margie Peters

,
Sol Weinstein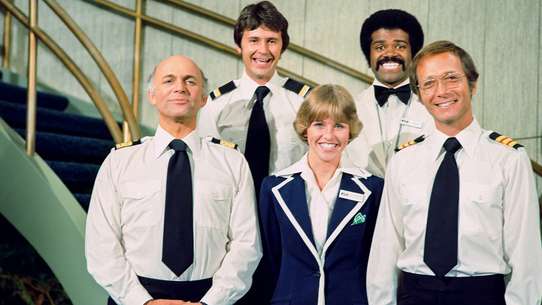 #24 - April's Love/Happy Ending/We Three
Season 3 - Episode 17 - Aired Jan 12, 1980
April returns to the ship with her fiancé, a former used car salesman turned manager whom she has known only a few weeks. The crew is certain that the man is scamming her. A couple comes aboard the ship to finish a script before filing for divorce. A man is shocked to run into the daughter he gave up for adoption and her adoptive mother. He agonizes over whether to tell her the truth about her parentage.
7 votes
Writers:
Art Baer

,
Ben Joelson

,
Tony Webster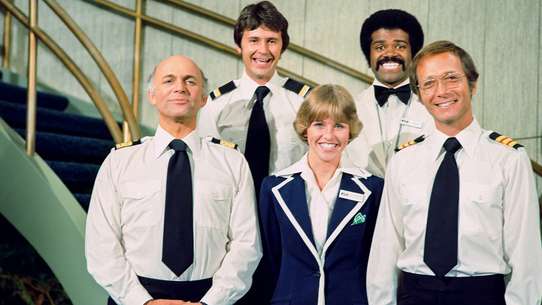 #25 - The Caller/Marriage of Convenience/No Girls for Doc/Witness for the Prosecution
Season 3 - Episode 28 - Aired May 3, 1980
4 votes
Writers:
Fred S. Fox

,
Harvey Bullock

,
Larry Markes

,
R.S. Allen

,
Seaman Jacobs

,
Sidney Reznick